I lived in London for 8 years and was lucky enough to travel through Scotland a couple of times over that period, so it's like a little trip down memory lane looking over these images by BILLOW & MULL. Sarah tells us more about her time travelling through the country.
"The summer after high school I packed my things and moved to Scotland, where I attended the University of Edinburgh. It's also where I fell in love with my now my husband. As I was falling in love with him, I was also falling in love with a country with a romantic history that's visibly woven into the tapestry of the land. Scotland is where my heart story resides. I now have the tremendous pleasure of coming back to Scotland to photograph weddings, but it wasn't until this year that I got to bring my husband with me. We had unfinished business here. I finally was able to really explore all of the nooks and crannies of Scotland on film... and do so while not living on a poor college student budget.
When I travel, It's not uncommon for me to drive an extra two hours to see a lazy fishing village a local told me about, or even to go out in the middle of nowhere to see some special sheep. I like to meander and prefer to make myself comfortable in a quiet old town. Luckily for me, Scotland is full of them, if you know how to find them.
We flew into Edinburgh, the second largest city in Scotland. The business during the day gives me a headache so I make sure to wake up at 5am every morning and go for a run to find my old favourite locations from when I lived here. My personal favourite is Dean Village. It sits just northwest of the castle on the River Leith and feels like a different world. Originally, it was a mill town for the big city, so there are many charming remnants left. We stayed in a bed and breakfast that is the oldest remaining inhabited home in all of Edinburgh. The internal stone steps are worn with time. We also stay a couple nights at the famous Waverly, just down the hallway from where JK Rowling wrote Harry Potter.
Edinburgh is actually a city that was built ON a city, so we explore the closes and the underground city said to be haunted. Every time I go, I find a new hidden stairway or chamber. You just have to take your time and explore. If you treat Edinburgh like a checklist, you will miss all of its hidden magic. In the evening, we hike the craggy Arthur's Seat for a view of the glorious sunset over the ancient city.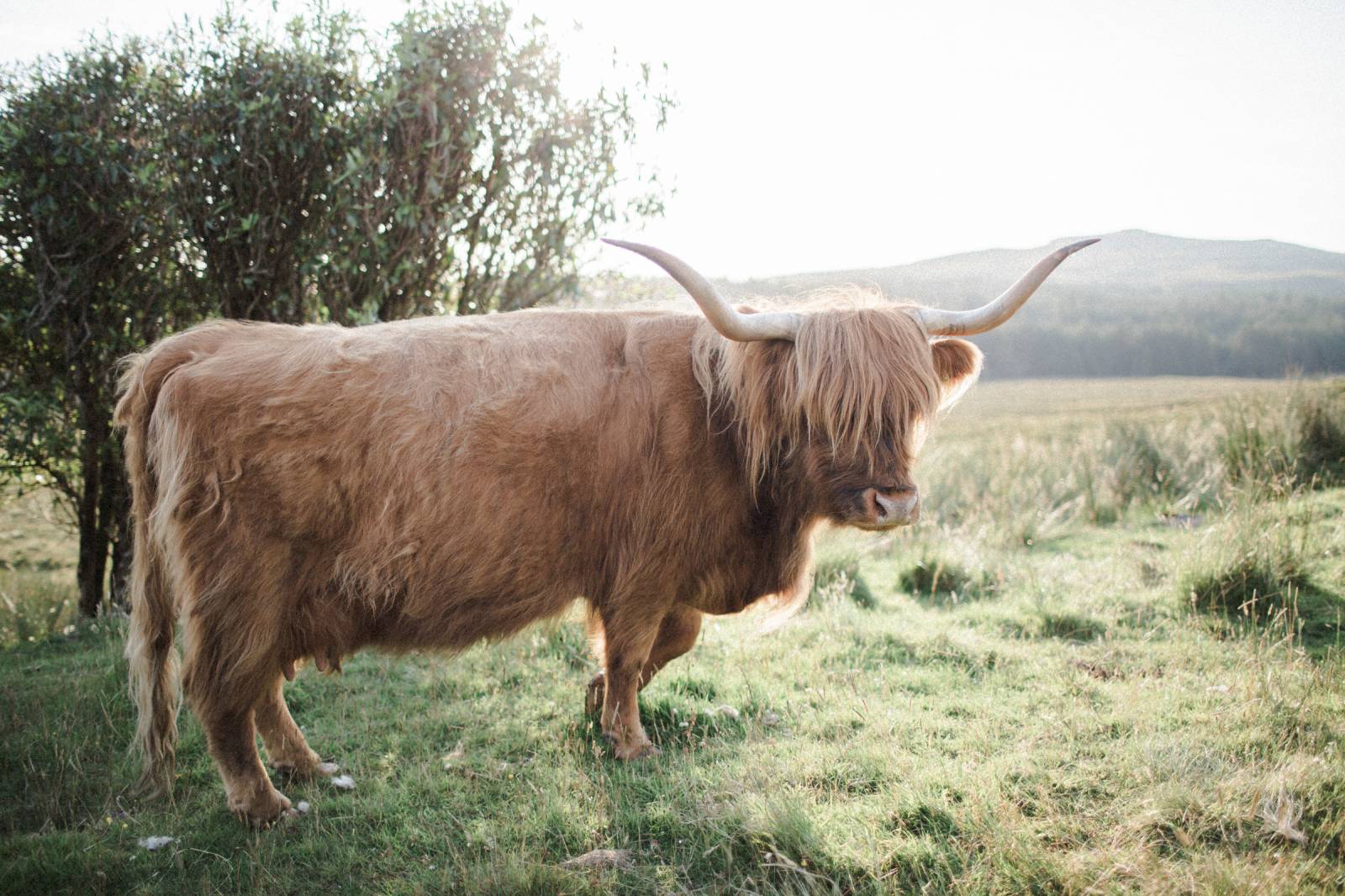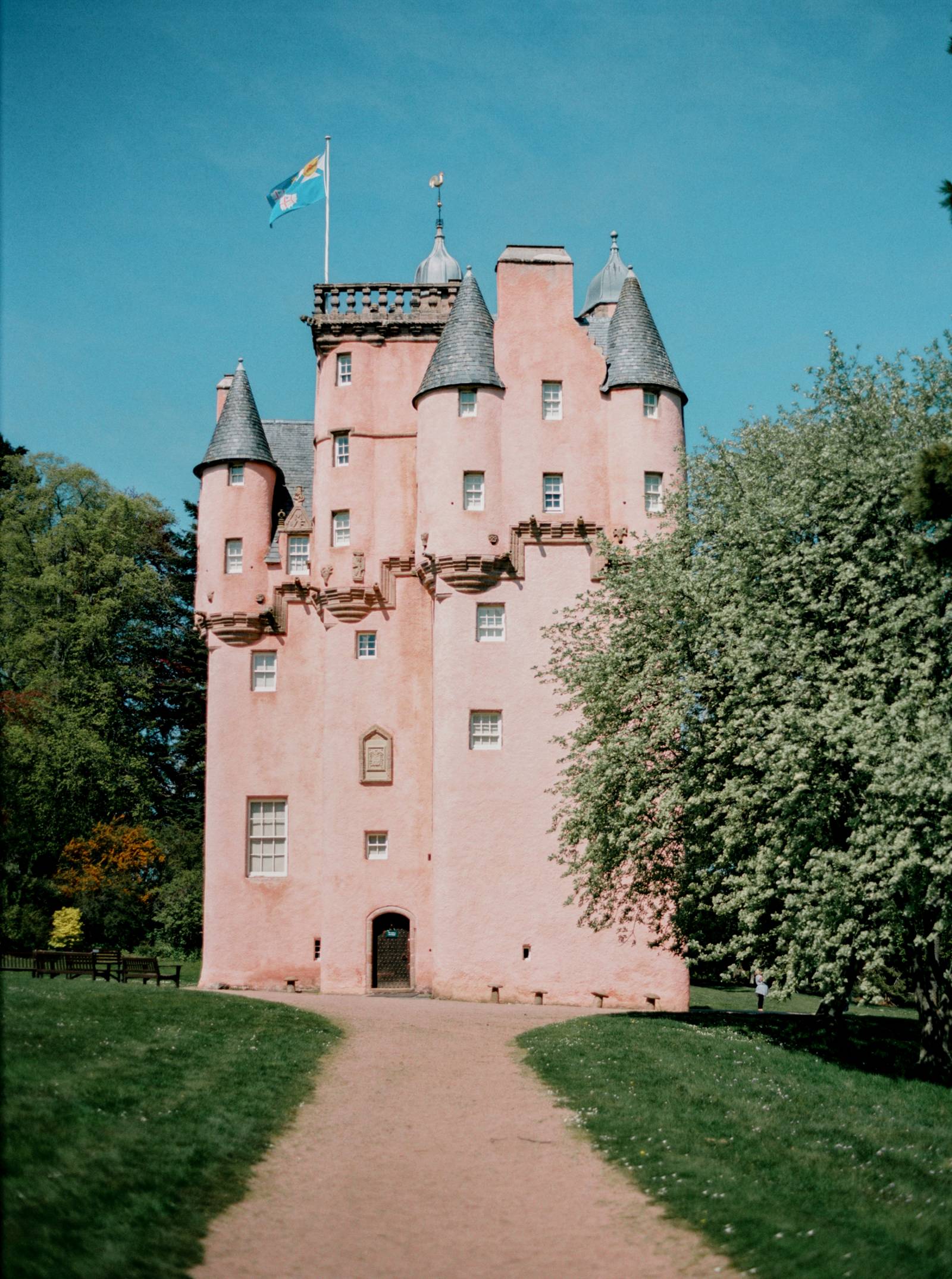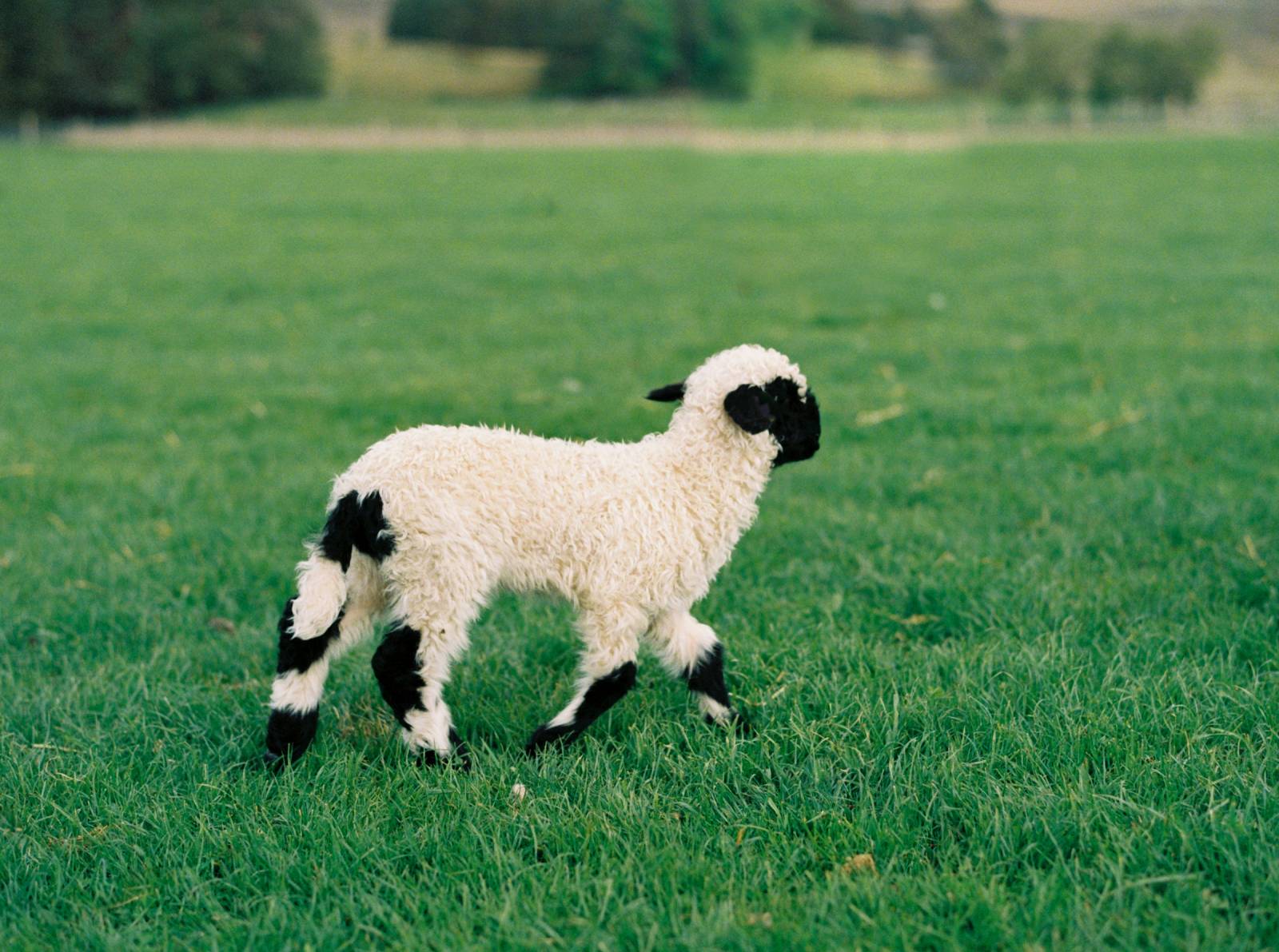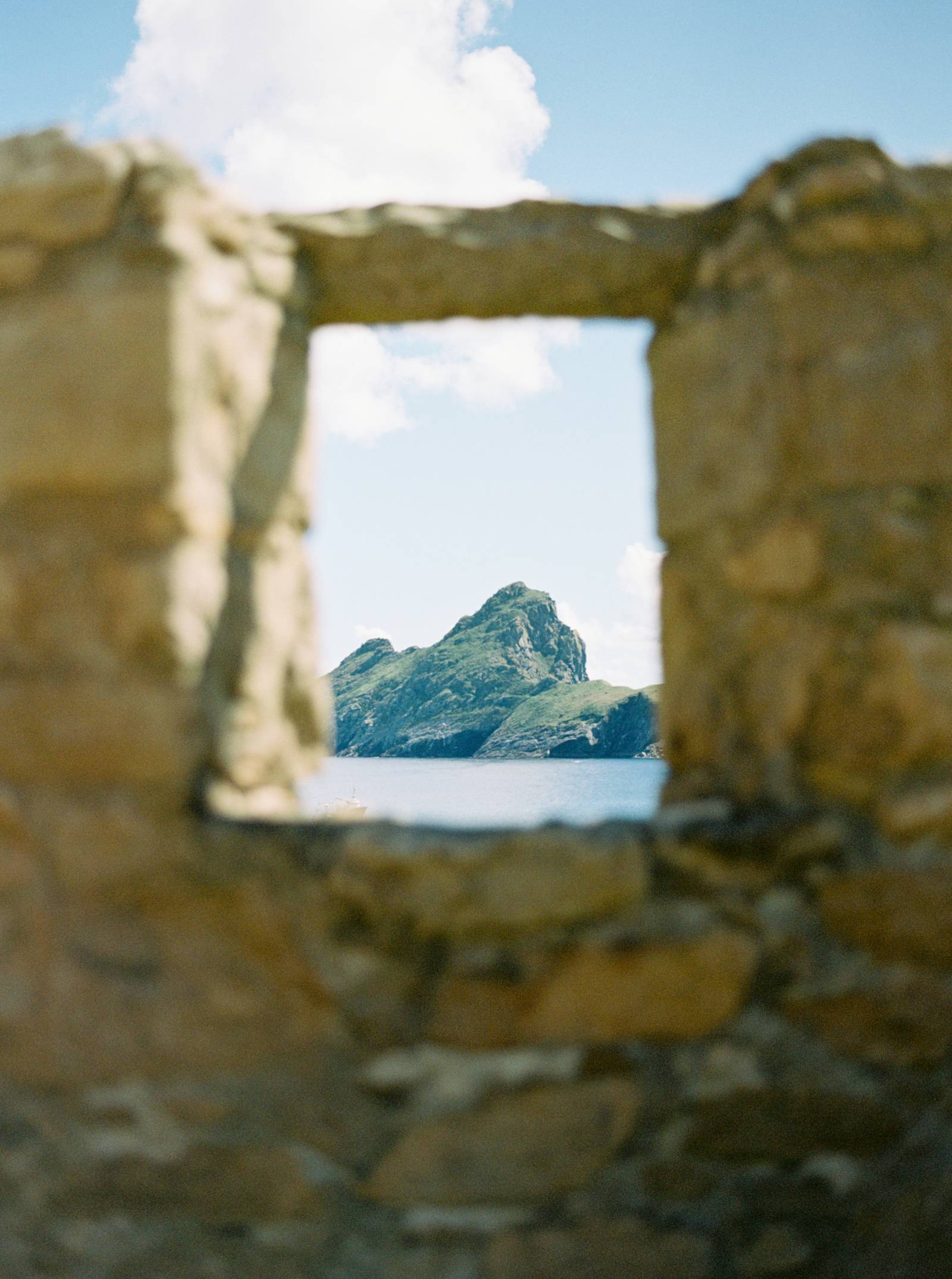 Next, we drive through the Loch Lomond area, with the tops of mountains in the clouds. They look like they're raining waterfalls. We get to Kilmartin Castle, a whole 14th century castle you can rent on AirBNB. While staying there, you are completely disconnected. No internet or phone service. You are forced to embrace the art of getting cosy and living slowly. Down the road you can wander through standing stones and attempt to find one that will transport you back in time (Outlander, anyone?).
We then drive into the port town of Oban and take a ferry to the Isle of Mull. Driving through, the only hint at human life are the few and far between tiny white croft houses that dot the hilly landscape. From Mull, you can hop on another boat that will take you to the very remote Isle of Staffa and Iona. Staffa is an uninhabited island with the most amazing Fingal's Cave. The rock formations are other-worldly and have even inspired a song by a German composer. On the other end of the island, if you go at the right time of year, are PUFFINS! The most adorable little puffin colony. You can just sit and watch these clumsy birds walk around you and janky-fly into the water. More like a crash landing. Google it. Trust me.
From there, you get on a short bumpy boat ride to Iona... the birthplace of Christianity in Scotland. Spiritual or non-spiritual, Iona has a palpable feeling to it. The story of the Vikings coming to Iona and murdering the monks in the abbey pierces my heart. The old abbey dominates the the skyline and is both haunting and beautiful. Near the abbey, right along the windex blue waters, are small crofts-turned-to-shops and homes that sell locally crafted jewellery, knitwear, and a special stone that can only be found on one beach in Iona. It's such an important holy island that all of the past kings of Scotland were sent there to be buried. Not bad for an island only 1.5 miles across.
We stay a couple nights in and around Glencoe. In the valley, it feels like you're in the palm of a green hand about to close shut. We hike to the Hidden Valley and just enjoy the sunrise and sunset behind The Three Sisters. Clansmanship is very strong here. For a while, clans were not allowed to wear their tartans or play bagpipes and were even killed by the English if they did so. Most famously was the Glencoe massacre in which a whole clan was butchered for not declaring their loyalty to the crown soon enough. Since the Victorian era, however, they have been allowed to wear tartan and play their pipes again. While hiking you might just hear a lone bagpiper playing a somber song that echoes through the valley.
Following Glencoe, we make out way to the Isle of Skye. It's knows as "the Misty Isle" and happens to be my favourite place in Scotland. The landscape is other-worldy. A land full of fairy pools, a fairy glen, medieval castles, rugged landscape, picturesque fishing villages, and overall spectacular views. After a couple days searching for fairies and ghosts in ancient ruins, we wake up at 4am for our journey to St. Kilda.
St. Kilda is an isolated archipelago 50 miles west of the Isle of Skye. It's the most western Island in all of Scotland. The 4-hour boat trip takes you over rough waters to the sea cliffs of Hirta. These cliffs are the highest and steepest in all of the UK. They are home of the world's largest colonies of gannets, but you can also find puffins and bonxies (the later almost killed me). Once in port, you are free to discover St. Kilda for yourself. Now-uninhabited, you can explore the remains of the medieval village and stone homes of main street where the brown rastafarian Soay sheep have taken over. Dotted along the island you can also find old cleits, a type of storage hut used by the indigenous people to store supplies from the wind and rain. Just be careful looking in one because now you could find yourself face to face with a momma sheep and her babies or a devil-bird known as the bonxie. By far, this was the most "bucket-list" place to visit in Scotland. They only allow 24 people on the island a day in May-August so book your spot months in advance.
Stopping at port towns and quaint villages like Culross, and making sure to check out every little old church and cemetery, we make our way to the east coast. This 6 hour ride was made into 8 hours when I insisted on visiting the only farm that has the special Valanais blackface sheep. They are cuddly and charming and I could just go on and on about the cute family that raises them! Worth the detour! Once we get to our destination in Aviemore, we take a 4-wheeling trip through the Cairmgorms that ends at a highland cow, or "harry coo" as the locals call them, farm. These docile creatures are definitely my spirit animals! We end the evening in sleepy Carrbridge, with its charming round pack horse bridge.
The next fun little area to explore is Inverness, Cawdor Castle, and the iron-age Clava Cairns. All equally charming and all equally full of history and character. If you only go inside one castle in Scotland, Cawdor Castle should be a consideration.
Along the west coat, you can drive up random roads and find yourself face to face with a castle that you get to explore all yourself. My favourite of the random castles was the pink Craigievar Castle. Yes, pink! And yes, all to ourselves! We end the night searching for an elusive bluebell forrest. Once we find it, again, the trouble was worth it. I'm pretty sure I did find a fairy. The night is spent in a room in a castle owned by the Thornton family for centuries.
Our last few nights are spent in the uber-haunted Dalhousie castle. These last days are spend relaxing in the drawing room, drinking tea, journaling, reading random leather-bound books, and eating loads of sticky toffee pudding. Behind one bookshelf is a hidden room full of whiskey and spirits you can help yourself to. These days are spent wandering to nearby towns, such as the town seen in Avengers as New Asgard. By now, we are pros at driving on the left side of the road WITH a stick shift. We got good just in time to come home.
Scotland is a place that transports you to another time. The people cling to their traditions and love them in a way other cultures don't. I believe it's because their culture was once taken away from them. They don't take it for granted. They are so proud of their heritage. The streets in the highlands are even still in English AND Gaelic. And if you ask any Scot, they will tell you that the Scots invented everything! I love their self-depreciating sense of humour and their humble way of life. They work hard, and party hard, too! Find yourself in a local pub on a Friday night and you will find yourself at a ceilidh, dancing to a Gaelic folk band, drinking whiskey and surrounded by instant friends."