In this lush lakeside wedding, the fusion of black, white, and a touch of green sets the stage for an unforgettable celebration. From the moment guests made their way to the ceremony by the water to the moment they walked in reception area, every detail has been carefully curated to create a timeless and incredible experience. From the abundant all white floral arrangements to the dance floor under the stars, every element comes together to create an unforgettable experience, all beautifully captured by Virginia wedding photographer DANIELLE DEFAYETTE.
Brennan's breathtaking gown was hand-sketched and created completely custom for the occasion. She wanted a modern fit with a touch of whimsy, which perfectly describes the stunning gown she chose. It featured detachable puff sleeves, an asymmetrical bow, and a daringly divine leg slit which gave a little peek-a-boo shoe action all day long. Her ladies were dressed in champagne coloured bridesmaid dresses, each picked specifically by them. Kaleb wore a classic tux with a white jacket and black accoutrements that looked devastatingly handsome. His groomsmen were clad in black tuxedos for the occasion.
The florals were truly unique with massive installations of white roses and baby's breath. They created a cocktail centerpiece with a crawling baby's breath installation on the antique cocktail bar, which had guests impressed all evening long!
Danielle shares with us, "The venue itself was one of the true masterpieces of Brennan & Kaleb's wedding day - THE LAKEHOUSE. In it's first year, the venue boasts numerous ceremony locations and breathtaking panoramic views of the water from every angle. The step stone and green grass makes for a truly gorgeous entrance and post-ceremony cocktail location. The reception space can be either indoors (or completely outside!) depending on the couples' choice. My favourite part? The incredibly photogenic bridal and groom suites built in to the venue! The ladies have a separate cottage that features stunning natural light, big windows, neutral walls, and the perfect getting ready space for the occasion. The Groom got ready in the gentleman's suite, which has incredible well thought out details like hand painted ceiling tiles and a classic pool table."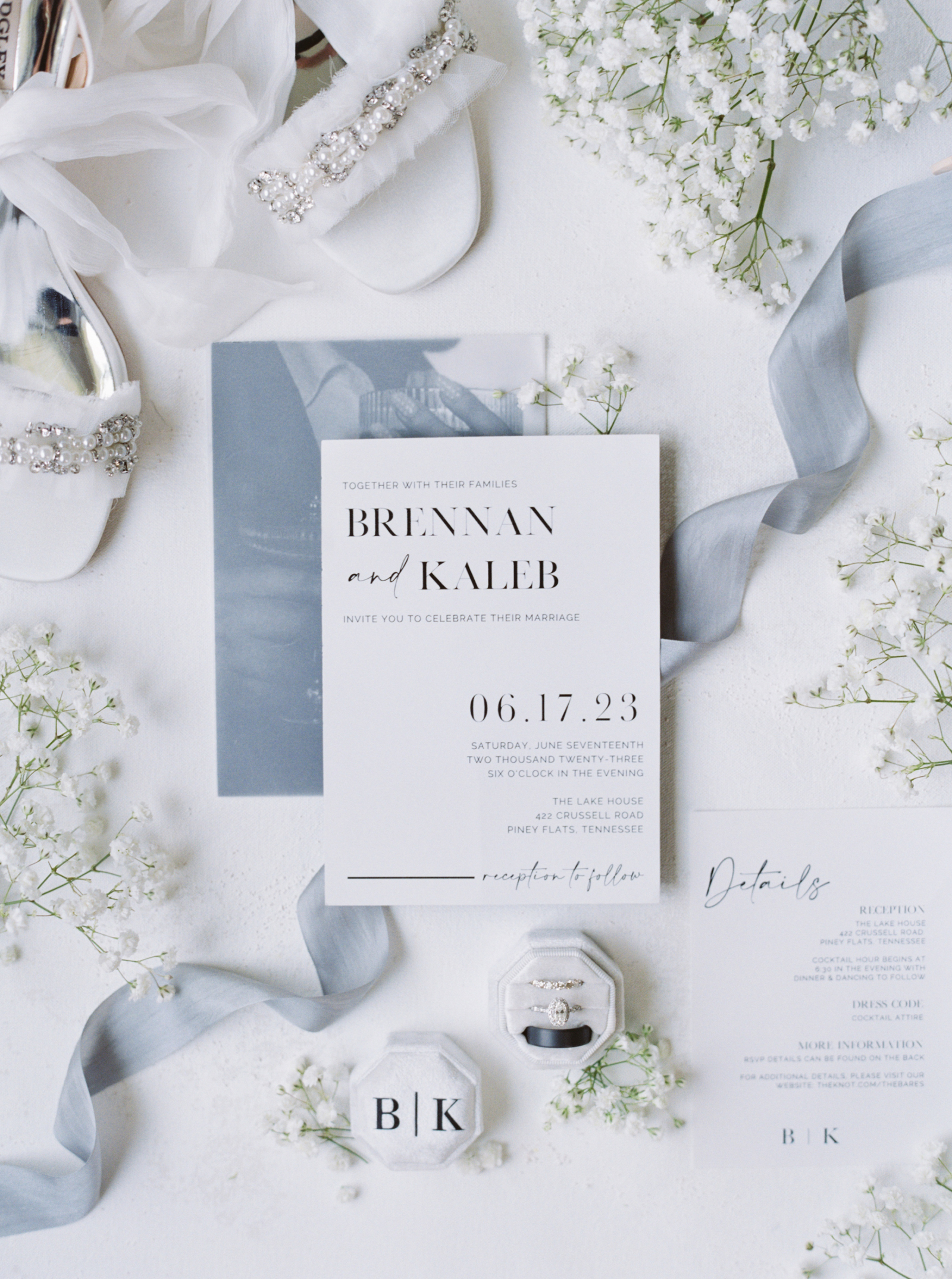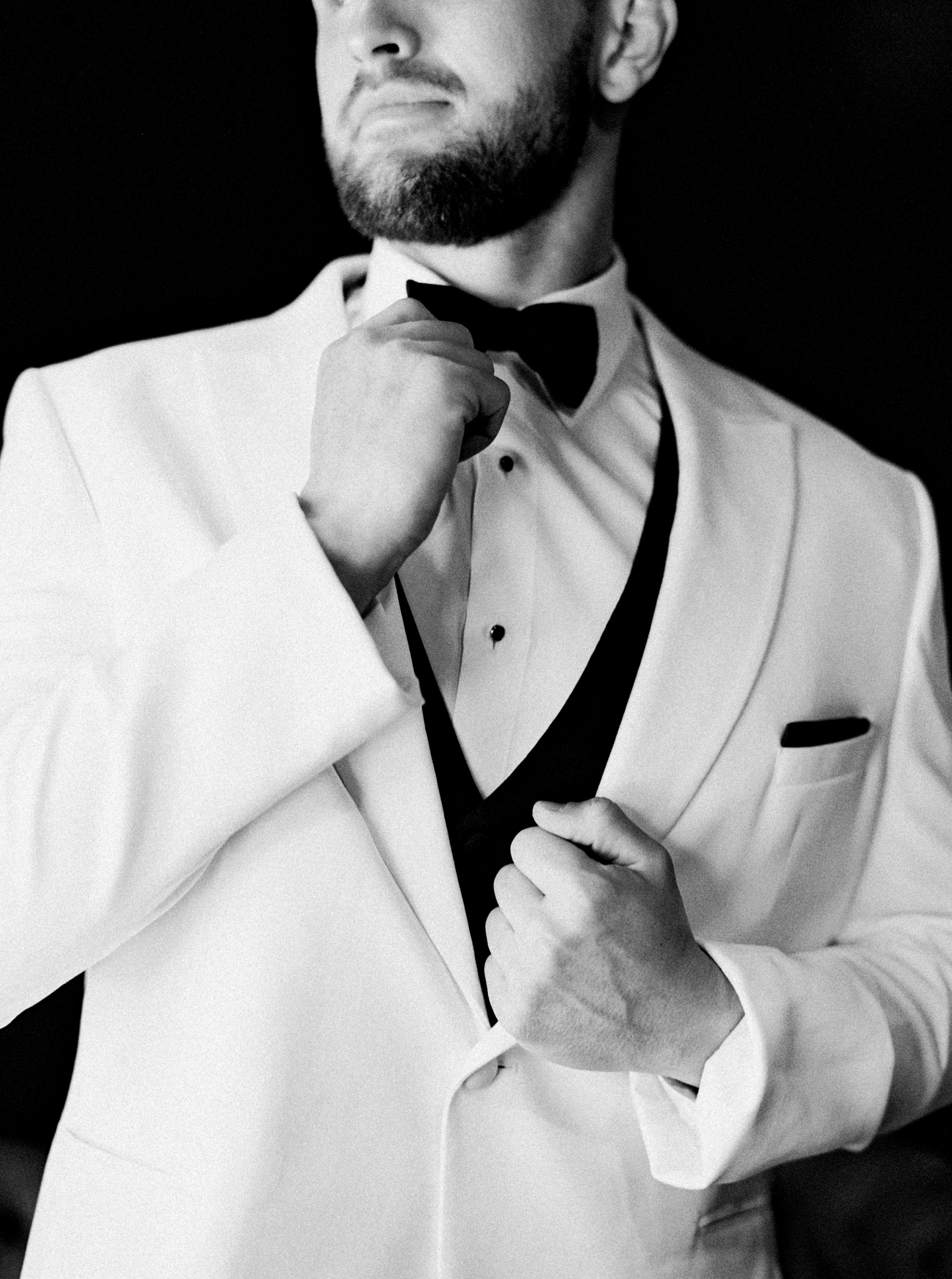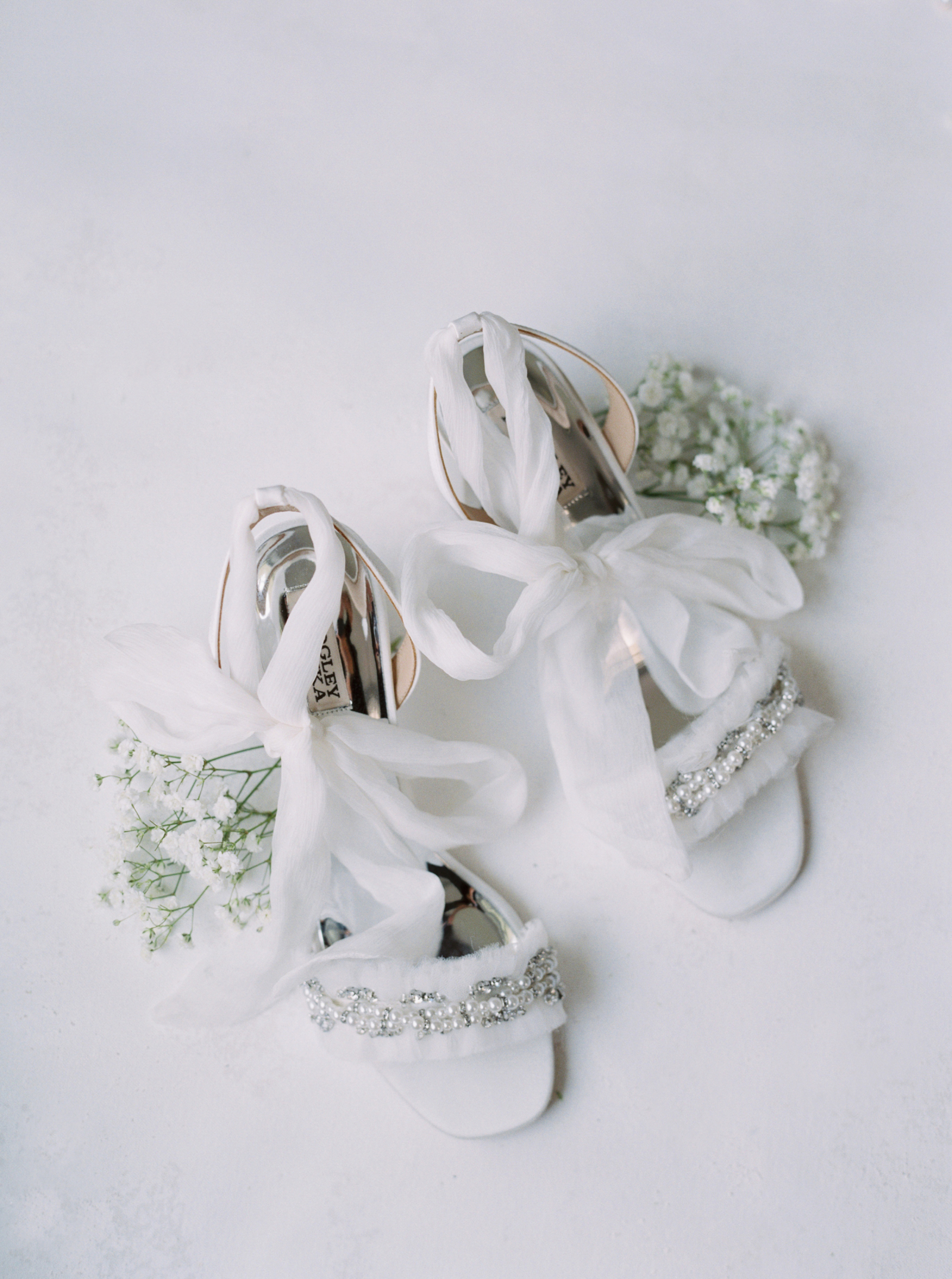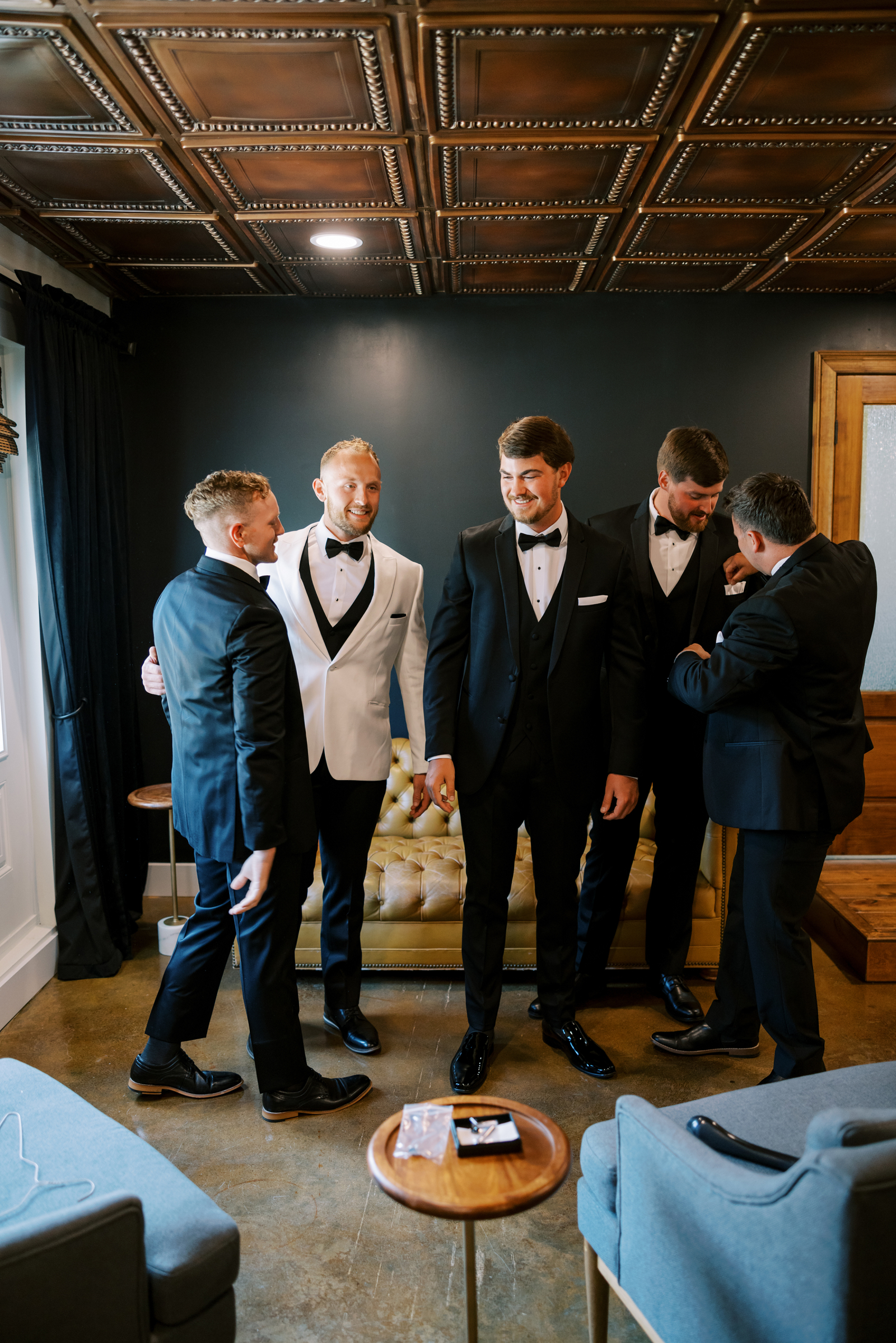 A huge thank you to Virginia wedding photographer DANIELLE DEFAYETTE for sharing this gorgeous wedding with us. Danielle is always seeking and finding joy and looking for that dreamy light - whether it's capturing incredible love stories for couples who appreciate timeless film images, obsessing over precious newborn cheeks, or taking crazy road trips to beautiful places with massive cotton candy coloured tulle dresses packed into the back of her car. "Capturing images has become second nature to me and I find myself searching for the human connection in every photograph I take. I believe in providing an unforgettable wedding photography experience for each of my couples, in addition to capturing classic, luminous, editorial images that have you falling in love all over again. Though my work, I focus on the simple and meaningful while manipulating light to capture the magic of each moment. My goal is to build a legacy through beautiful art that will provide meaning for generations to come." Head over to her portfolio to see more of her work.