This windswept bridal inspiration by Denver wedding photographer AMANDA BERUBE takes place in beautiful Colorado - Boulder to be precise, and it sure has us wanting to escape to the mountains sometime soon! Taking a moment to revel in the day to unfold, this ethereal bride finds herself carried away toward the charming beauty of the mountains she so often finds solace and reflection in. Taken in by the elements she is completely windswept. Wearing a CAROL HANNAH wedding gown, she carries a beautiful and colourful bouquet by Denver wedding florist PREMA. Wedding calligrapher CURVED & CO. designed a simple invitation suite on handmade paper and WEDLOCKS BRIDAL HAIR created a loose, relaxed up-do which is perfect for a wedding in the great outdoors.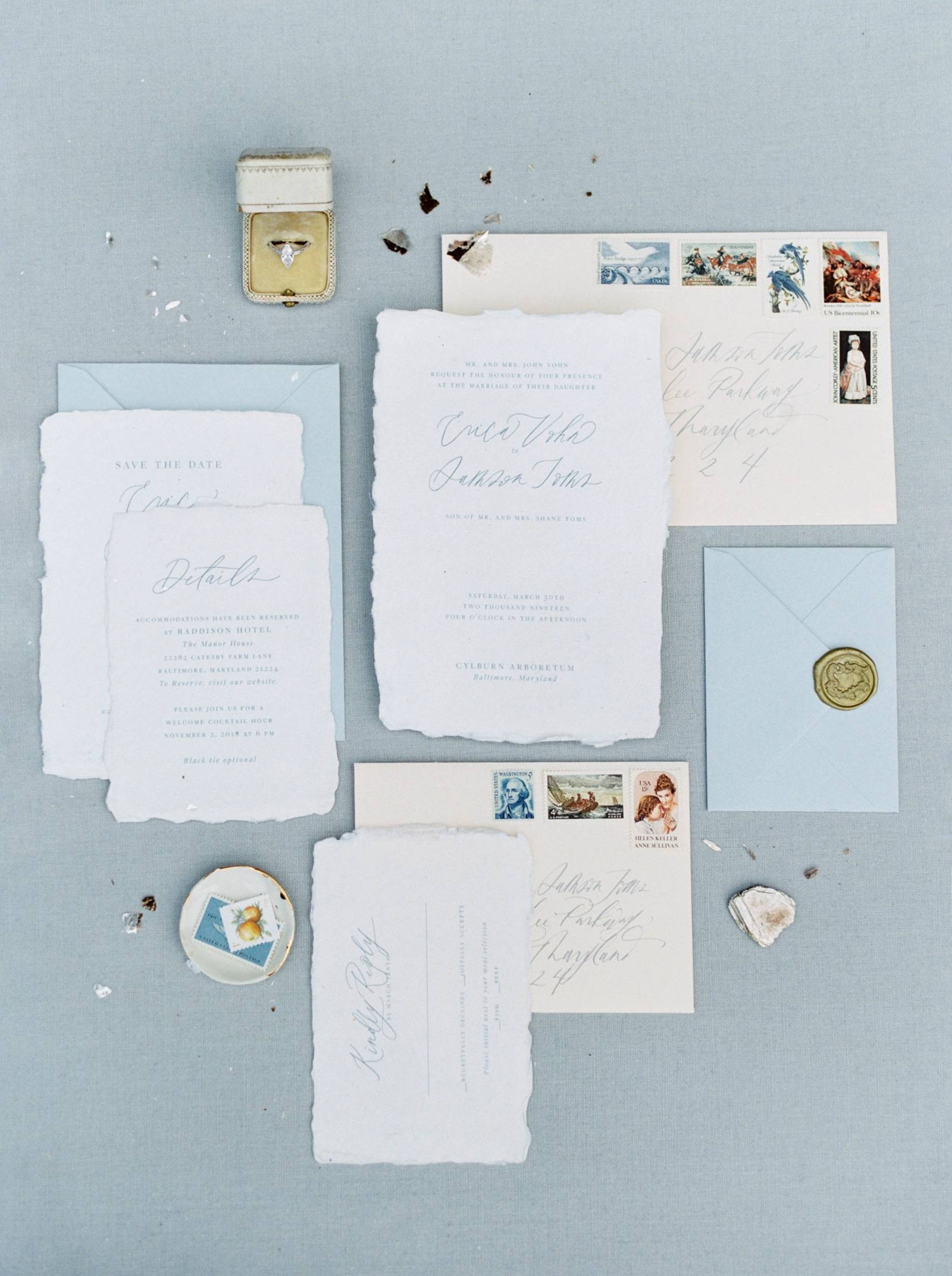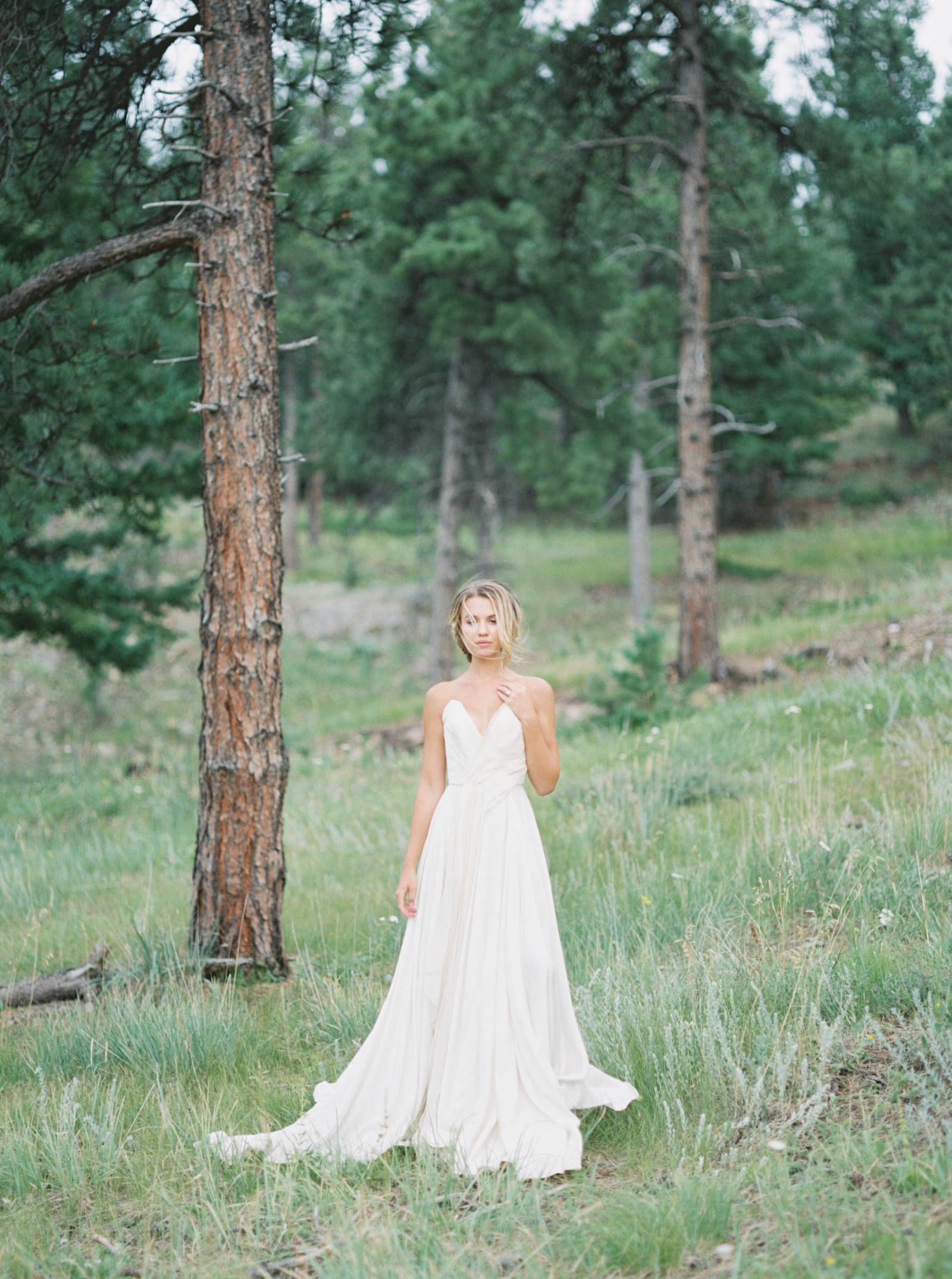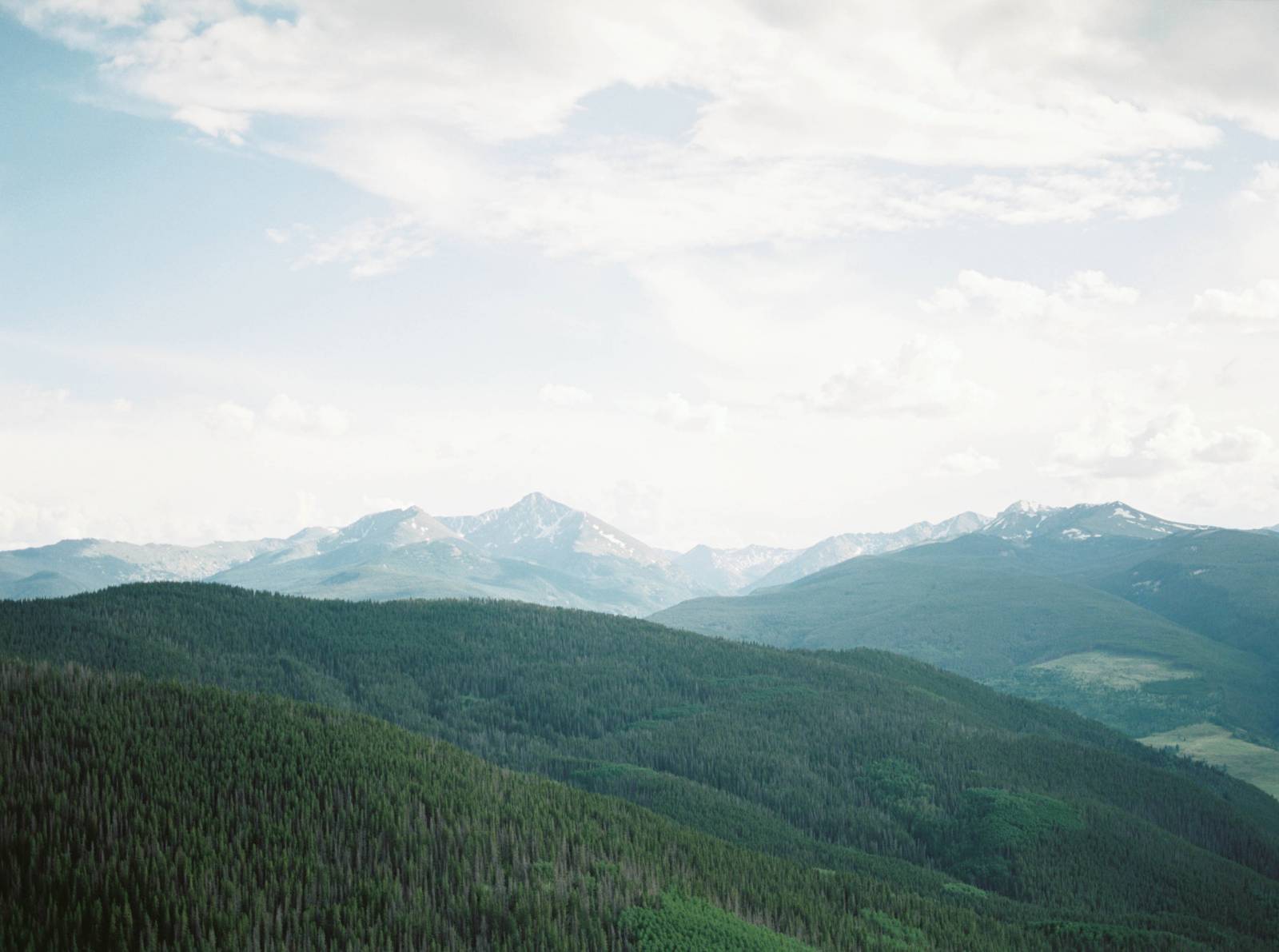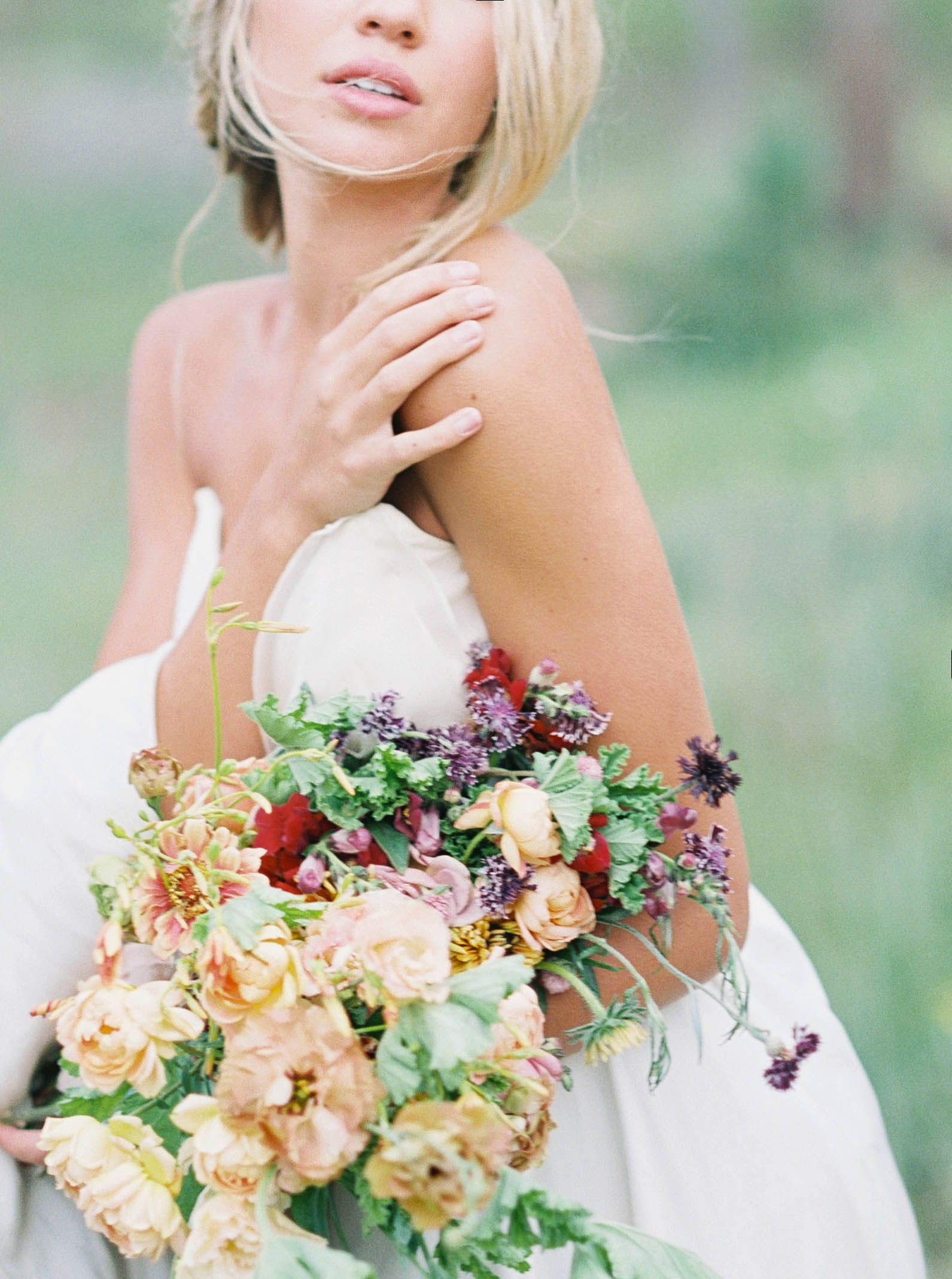 A big thank you to Denver wedding photographer AMANDA BERUBE for sharing this mountain bridal inspiration with us. Amanda is a valued member of our VENDOR GUIDE and a fine art wedding photographer capturing gorgeous weddings in beautiful Colorado and across the US. Inspired by art, history and the genuine emotions and love of her client's, Amanda documents the precious images and moments that turn into family heirlooms. Be sure to check out this Serene & relaxed breakfast engagement shoot.
Denver wedding florist PREMA is a floral design and styling company based in Denver and Aspen, CO owned and directed by Frances Harjeet. They specialise in crafting beautiful, personalised floral decor for events of refined quality, focusing on quality over quantity, collaborating with wonderful vendors across Colorado and the country. Their floral style is lush, organic and textural, melding traditional elegance with nature-inspired, artistic expression. Check out their portfolio in our Vendor Collective here.
Wedding calligrapher CURVED & CO. is a valued member of our VENDOR GUIDE. At Shotgunning for Love, calligraphy is handcrafted and personal. "I think of calligraphy like a fingerprint; each artisan has their own style. For me, each curve is crafted with mindful purpose. I believe in the value of creating something with your hands and the beautiful imperfection of a hand lettered stroke. I'm inspired by little drops of ink where they're not supposed to be, the textured edges of handmade paper, pulling the lever of my letterpress, and the reason I began practicing this old trade. I want to make heirloom stationery that tugs on the heartstrings - pretty enough to keep." You can see more of their work in their profile here.