it's a little bittersweet for me posting this beautiful wedding held at the gorgeous DEVIL'S THUMB RANCH in Colorado. I was meant to be in the middle of last minute preparations to fly out in three days and have a retreat with some of our amazing vendors at this very spot. But alas, Covid struck! So here I am enjoying it vicariously through the beautiful photography of Colorado wedding photographers ALP & ISLE.
Planned by CALLUNA EVENTS the wedding was classic and understated, befitting for the couple, and included many personal touches throughout. Rachel & Ryan knew they wanted to get married in Colorado and also knew they wanted to celebrate with their loved ones over a full weekend of events and activities so DEVIL'S THUMB RANCH was the ideal spot for it. For many of their guests who had never visited Colorado before, it was the perfect venue to explore local hiking trails, go horseback riding, fly fishing or just enjoy a glass of wine out by the fire pit with a view of the mountains.
HOW DID YOU MEET? We met in May of 2015 on a blind date - some of our good friends decided to play Cupid and set us up and their intuition was right because we hit it off instantly! Our first date was at this amazing little wine bar in Soho which turned into our favourite spot in NYC! We bonded over lots of wine, cheese and plenty of laughter. We knew right away that we had something special together and our next few dates happened pretty quickly thereafter!
TELL US ABOUT YOUR PROPOSAL: I had a feeling something was happening because I had always told Ryan I wanted my family to be around after we got engaged so we could all celebrate together. My family was coming into town the next weekend from Colorado (July 12th -15th) so I always assumed it would happen that weekend. But the weekend before, Ryan suggested we have a picnic in Central Park (which we had literally never done in the 2 years I lived by Central Park) so I was on alert! That morning, we hung around our apartment and casually strolled over to the park in the afternoon and enjoyed a bottle of Scribe rosé and a little charcuterie board (Ryan went all out and even bought a picnic blanket and travel wine glasses). He kept looking around and was so giddy that I was convinced it was happening in the park. But after a few hours, Ryan suggested we head home and get ready for a nice dinner we had planned a few weeks back. On the way home, I texted my mom saying, "Nada – I must be paranoid!" When we got in the apartment, Ryan said, "Rach, I forgot to give you your surprise in the park – close your eyes" and when I opened my eyes he was down on one knee in our apartment. It was perfect – just us two (which I had always wanted) and in our apartment where we fell in love.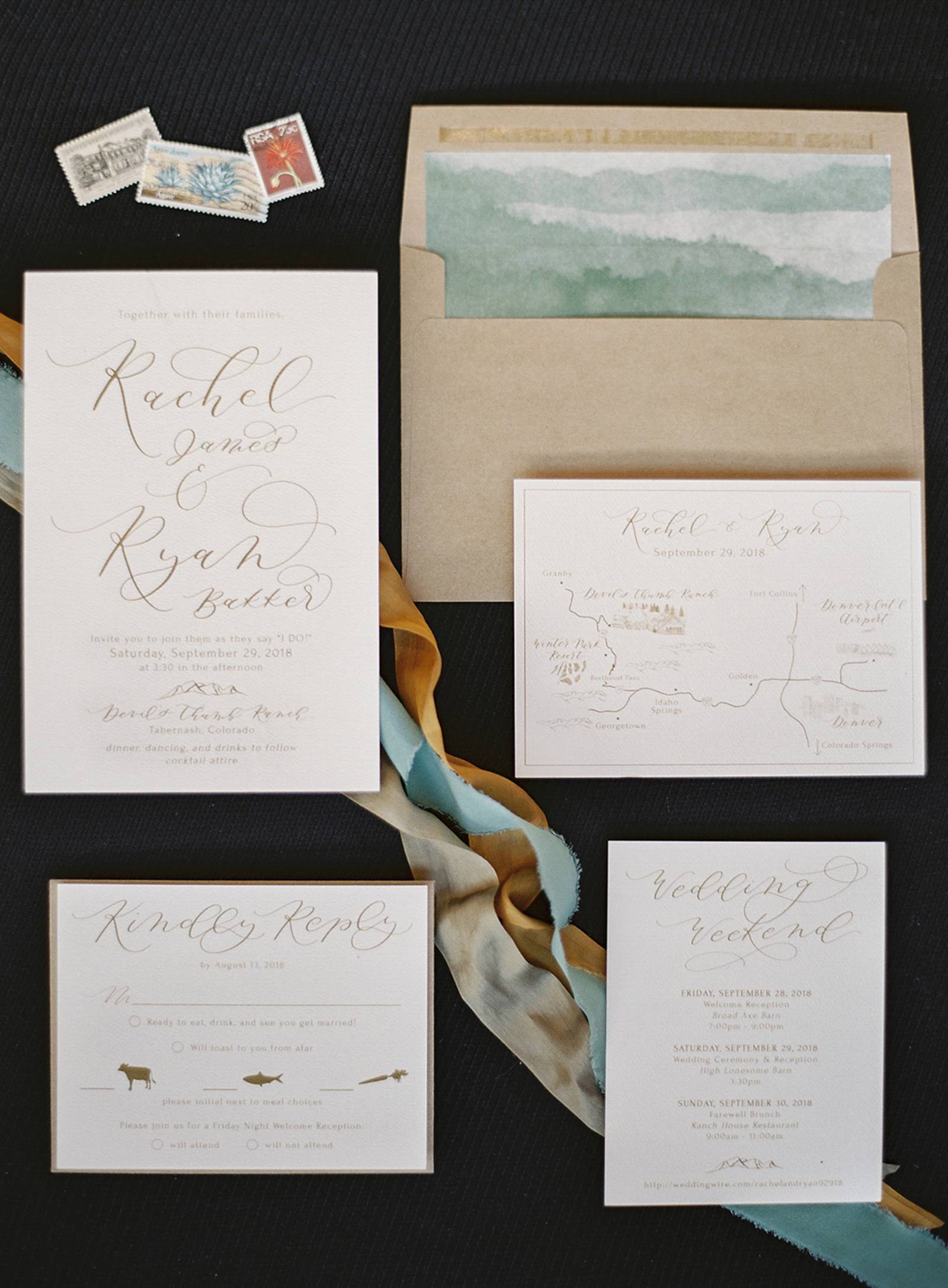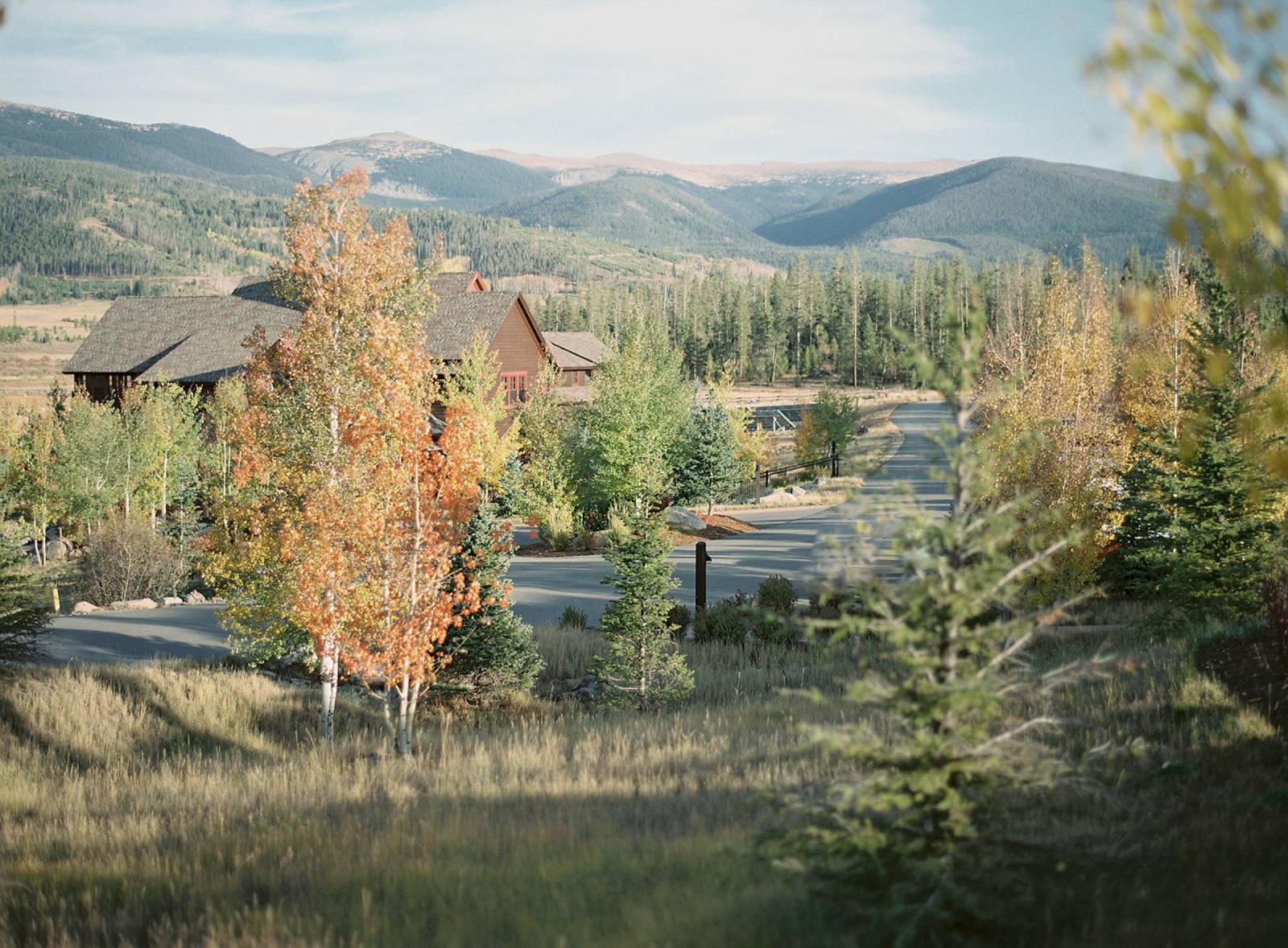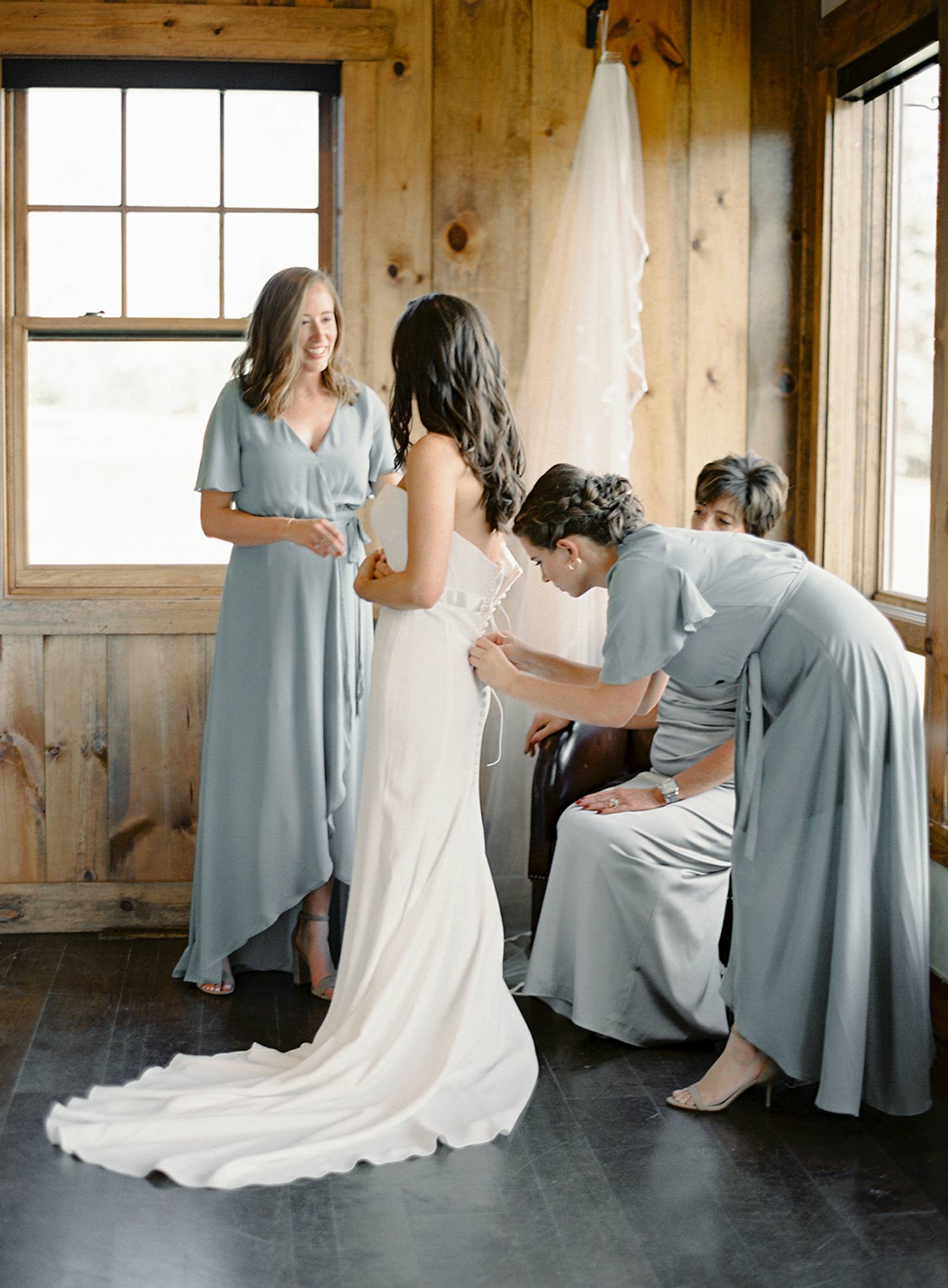 TELL US ABOUT FINDING YOUR WEDDING DRESS: My mom and two younger sisters flew in from Colorado to NYC for the weekend to be with me while I tried on dresses. I wanted to be able to try on as many as I could as I didn't know exactly what I wanted but I knew exactly what I DIDN'T want. I steered clear from strapless dresses as my two friends who got married before me wore strapless and hated having to constantly pull them up all night. After trying on a bunch of dresses with no luck, my mom basically forced a strapless one on me, telling me to "just give it a try." Reluctantly I slipped it on and it was history from there. My whole demeanour changed and I just knew it was the one. It fit like a glove, was classic and understand and most of all made me feel like a bride. I hate to admit it, but mothers do know best!
DESCRIBE YOUR WEDDING FLOWERS: I really wanted to keep my flowers simple and not use a whole lot of colour but instead focus on textural greenery. White roses have always been my favourite flower and I wanted my bouquet to incorporate them as well as other in-season florals. Working with The Perfect Petal was a dream because they executed my vision to perfection – from the pergola to the boutonnieres to our tablescapes, they truly outdid themselves!
FAVOURITE DETAIL OF THE DAY: Ryan: My favourite detail was the music. I picked out all the music that was played before, during and after the ceremony, including the bands playlist and it created the best atmosphere for a great celebration.
Rachel: I don't have one favourite detail but I'll always remember the feeling of seeing how all the months of planning and designing all came together. Our Calluna team set aside a few minutes after our ceremony for us to see our reception room before everyone else did and it was so emotional and fulfilling to see your dream wedding come to life right before your eyes.
WHAT ADVICE WOULD YOU GIVE OUT TO A COUPLE PLANNING THEIR WEDDING? Ryan and I had a conversation early on in the planning and decided what each of our top priorities were for the day. His was the music and mine was the venue. We started out our planning process with an open line of communication and I felt that set the tone for the planning process and the actual wedding day. While it's easy to get caught up in the months of preparation and the inevitable stress that comes along with it, it's important to remember why you're planning this special day – to celebrate each other and the people that have supported you in your journey together.
MOST MEMORABLE MOMENT? Ryan: Seeing Rachel begin her walk down the aisle with her Dad. It was so emotional knowing that was my wife walking towards me to start our lives together as a married couple.
Rachel: Ryan's vows were out of this world. We had made a pact to keep them short and sweet but I'm so glad Ryan broke that pact because Ryan's words were so beautiful, I'll treasure them forever.
TELL US A LITTLE ABOUT YOUR HONEYMOON: We spent 10 days in Greece, followed by 3 days in Amsterdam. In Greece we stayed on 3 different islands, Paros, Ios, and Santorini, staying at incredible boutique hotels and the cutest Airbnb which had an amazing view of Santorini. We spent most of our days in Greece relaxing by the pool or on local beaches, reading books and drinking endless spritz's. In Amsterdam, we stayed at The Dylan Hotel located right alongside the canal. We spent hours walking through the city alongside the canals and stopping in local shops and bars. At night, we splurged and ate at Michelin star restaurants for dinner and drank martinis in the beautiful bar in our hotel. While we loved visiting the various museums in town and absorbing all the amazing culture the city has to offer, our favourite day was when we took an afternoon boat ride through the canals. The weather was perfect and we sat back and listened to our captain tell us all about the history of Amsterdam while enjoying glasses of wine.
IS THERE ANYTHING YOU WOULD CHANGE OR DO DIFFERENTLY? Honestly not a single thing - I just wish we could do it all over again!
A big thank you to Colorado wedding photographers ALP & ISLE for sharing this stunning wedding with us. Blessed to live amongst the stunning landscapes of the Rocky Mountains this husband and wife team translate your day with a focus on natural interactions and emotion. If you're a Colorado bride you can see more of their work in our vendor guide. And you should definitely check out this Stunning Colorado wedding in rich fall tones with beautiful florals.