There is just so much to love about this stunning fall wedding by Colorado wedding photographers ALP & ISLE and Denver Wedding planner REVEL + BLOOM. With paper goods by wedding invitation designers SWEET ZION PAPERIE bringing the Magnolia Rouge Vendor count to three, it makes us proud to have so many talented vendors on board. This joint venture is nothing short of beautiful. I'm obsessed with the rich fall tones in this and the florals are beyond gorgeous!
Jaime & Taylor wanted to make sure that their guests showed up to their wedding and felt welcome, comfortable and ready to have a great time. Not being particularly sentimental people, it was important to them that their personalities and style were infused in both the look and feel of the wedding. The bride tells us, "We landed on casual elegance as the easiest way to describe our wedding style – modern touches to compliment my style and East Coast upbringing and some rustic elements to incorporate Taylor's Montana influence."
CROOKED WILLOW FARMS brings all of the amazing things that Colorado has to offer into one venue, in relatively close proximity to Denver (important to the couple as the majority of wedding guests traveled from the East Coast, Washington or Montana). "It allowed us to have a gorgeous outdoor ceremony, along with an indoor reception venue where our incredible team of vendors was able to get creative and bring our wedding vision to life – both of which were a top priority in selecting a wedding venue."
HOW DID YOU MEET? We met through mutual friends shortly after Jaime moved to Denver in 2015 and it was (definitely) not love at first sight. Taylor distinctly remembers one night following a Garth Brooks concert with our friends where Jaime declined his kind offer to walk her home. Eventually, after many games of trivia crack and Monday nights spent watching The Voice over a bottle of wine and a bag of liquorice, we decided that this was the real deal… and the rest is history!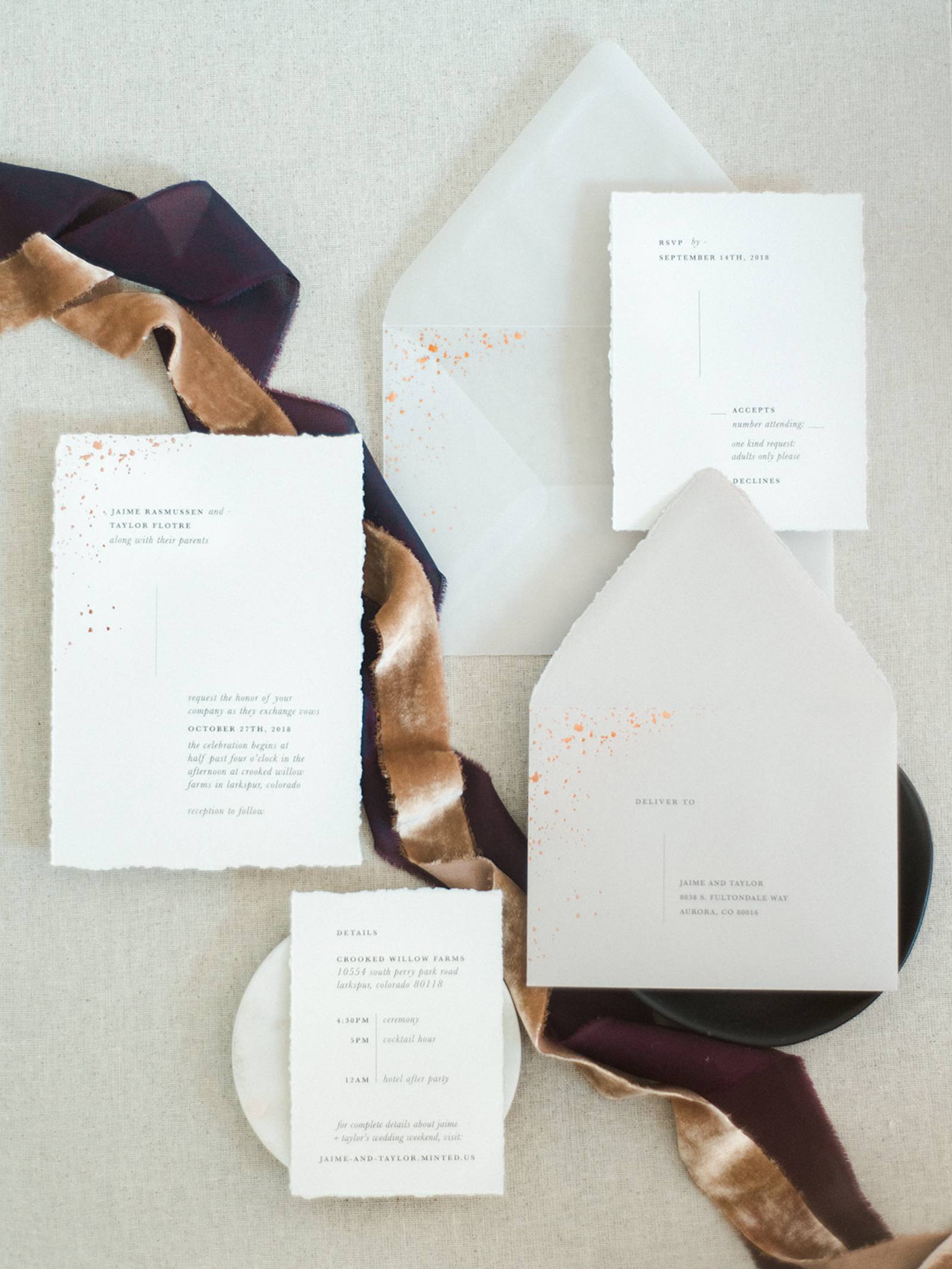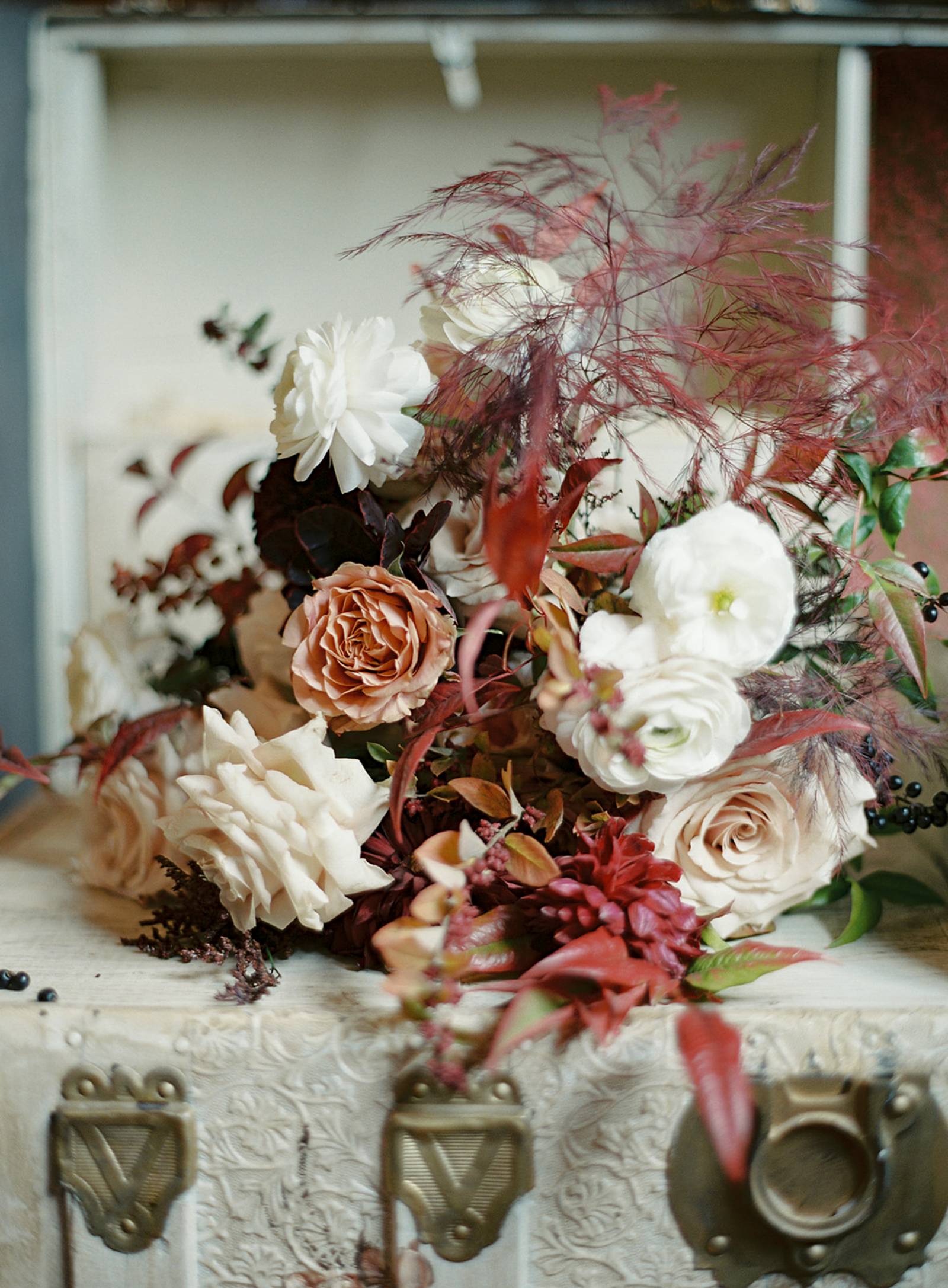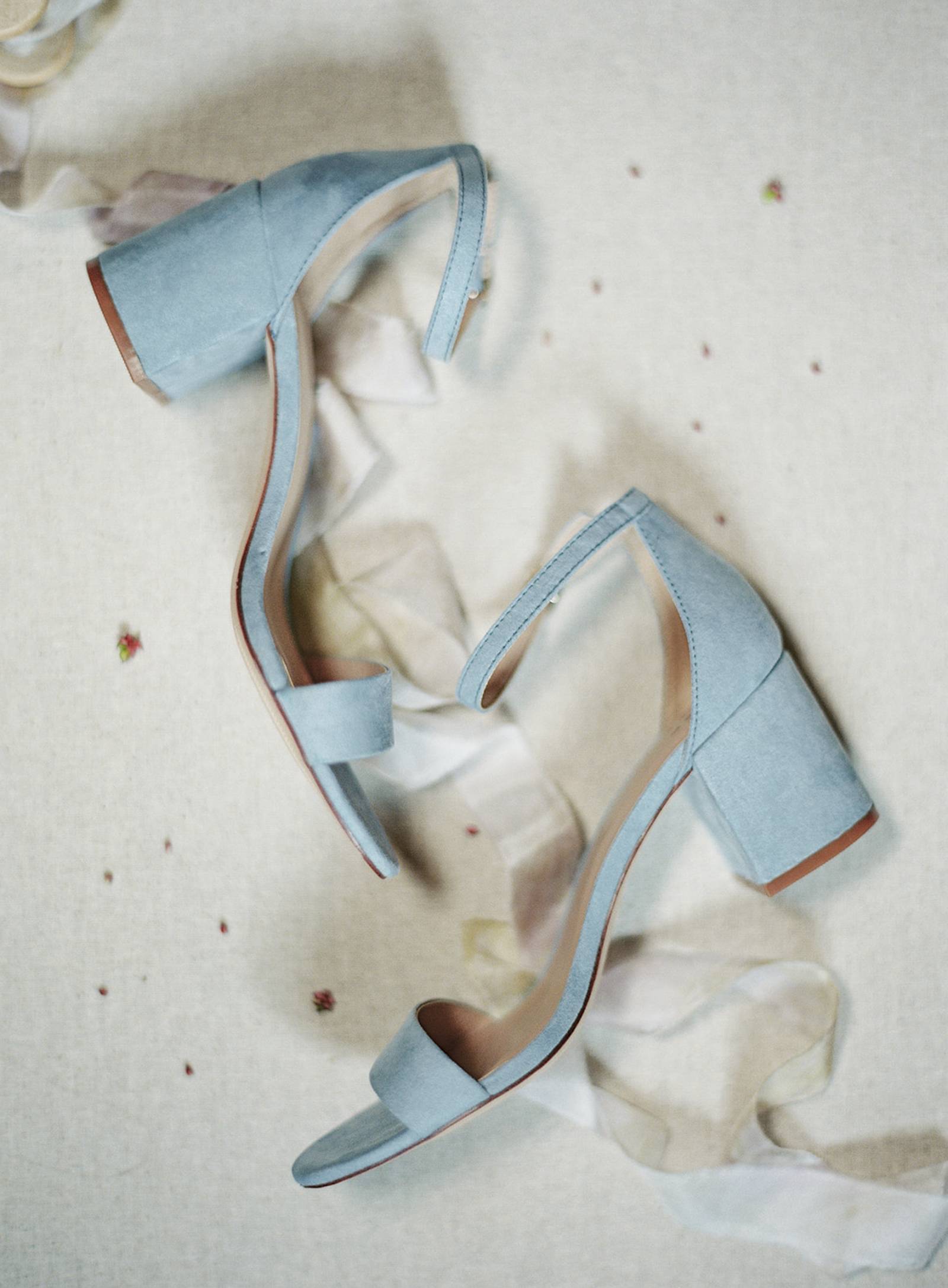 TELL US ABOUT YOUR PROPOSAL: We got engaged on September 13, 2017. Jaime had plans for an early birthday dinner with her girlfriends and Taylor happened to receive a phone call that the ring was ready earlier that day and decided that night would be the night. Taylor spent the afternoon driving around the Denver Metro area picking up the ring, flowers, getting a 'Will You Marry Me' sign printed and working with Jaime's best friend to make the proposal happen.
After dinner, Jaime and her girlfriends made their way over to Infinite Monkey, one of Jaime's favorite places to grab a glass of wine, and made their way to a back room where a dozen roses, two glasses of champagne and the sign waited… Jaime was a little bit confused at this point, and totally missed the sign.
At one point, Jaime looked up and asked her friends 'what is happening?' and as she turned around, she found Taylor on one knee and shouted, 'shut the f**k up'! Overall, it was the perfect proposal and caught Jaime by total surprise, which is not always the easiest thing to do.
TELL US ABOUT FINDING YOUR WEDDING DRESS: Jaime found her dream dress by Made with Love bridal at Anna Be in Denver accompanied by her mom, mother in law, cousin and best friend, along with the help of her two sisters and aunt via FaceTime. The whole process took around 30 minutes and only required one stop – Jaime knew the second that she put on the dress it was the one (and her mother in law insisted that Taylor would love the way her butt looked in the dress).
DESCRIBE YOUR WEDDING FLOWERS: Our wedding flowers were a dream – the ceremony flowers on the pergola above where we stood were arranged in an incredible ombre design, unlike any floral arrangement I had ever seen and made for such a beautiful backdrop for our ceremony and pictures after the fact. We also had a gorgeous smokebush installation above the head table for the reception, which was again, so unique.
The bridal bouquets, table arrangements and groomsmen's boutonnieres were the perfect mix between moody and modern and absolutely brought our wedding vision to life!

FAVOURITE DETAIL OF THE DAY: Jaime: how personal, loving, funny and light hearted our ceremony was and walking into our reception and seeing the masterpiece that was our head table for the first time.
Taylor: the light during golden hour and how it helped to capture the beauty of the details of the day in pictures… and the donut wall.
WHAT ADVICE WOULD YOU GIVE OUT TO A COUPLE PLANNING THEIR WEDDING? Don't sweat the small stuff, don't skimp on the bar and hire professionals. Our incredible team of vendors, our wedding planner in particular, created the most magical wedding day and I am confident that we would have not been able to recreate the same day without them. And while don't sweat the small stuff might be the most cliché piece of wedding advice, it couldn't hold more true. At the end of the day, you will be married and it will be a day you will remember for the rest of your lives!
MOST MEMORABLE MOMENT? Jaime: the minute dinner and speeches had ended, which were both fantastic, everyone (and I mean everyone) got out of their seats to head to the dance floor. This was such a gratifying moment for us knowing that our guests were enjoying themselves and celebrating as much as we were!
Taylor: walking back down the aisle after the ceremony had ended and having a moment to ourselves was such a great way to appreciate what had just taken place and begin the celebration for the remainder of the night!
TELL US A LITTLE ABOUT YOUR HONEYMOON: We honeymooned in Sonoma, CA – it was the perfect place to kick off married life, reflect on our amazing wedding and get really, really excited for our future together. We stayed at the Kenwood Inn and Spa and some of our favourite wineries were Lambert Bridge, Lynmar Estate and Passalacqua.
A big thank you to Colorado wedding photographers ALP & ISLE for sharing this stunning fall wedding with us. Blessed to live amongst the stunning landscapes of the Rocky Mountains this husband and wife team translate your day with a focus on natural interactions and emotion. If you're a Colorado bride you can see more of their work in our vendor guide. And you should definitely check out this Intimate mountain top wedding in Telluride, Colorado.
Denver Wedding planner REVEL + BLOOM believes that your wedding should be the perfect representation of your relationship. "We want your guests to arrive and say, "Wow, this is so them!". For this reason, we best match with couples who share the desire to dive into every detail and push toward an innovative and intentional approach to the planning & design process. Our couples value being taken care of from the very beginning, and trust us to produce an elevated and personalised experience on their wedding day. Over half of our clients travel to Colorado from out of state, and we strive to make planning from a distance smooth & stress-free. By providing exceptional service, we work alongside Colorado's premier venues and vendors, assuring an unforgettable event for our couples and their guests." You can see more of their work in our vendor guide.