So firstly if you haven't already seen Kim & Eric's gorgeous MOUNTAIN ENGAGEMENT make sure you check that out! Secondly how freakin' cool is it to get married on a ferry!! This intimate wedding on a Washington State Ferry by JORDAN VOTH is so unique and Jordan's images are the kind that you just get wrapped up in emotion looking at. I love that some of the guests were completely taken my suprise when they got on the ferry and the ceremony began!

Kim tells us, "Our original plans were to have a small ceremony in Hawaii at the same location that my parents were married, however we had some things fall through, and so had to change plans. Remembering the spoon ring Eric had proposed with, it just made sense to get married on a ferry. We wanted it to be small and simple with only a few of our loved ones there, and we also wanted the ceremony to be a surprise for them, and so instead, we told them we were getting married on Orcas Island at an adorable hotel we found there. Then once everyone was on the ferry, we surprised everyone with our ceremony on the boat, and had our reception on Orcas Island. It was sort of an elopement, but some people knew, so maybe it was a deluxe elopement, who knows!"

All the feels for this image below!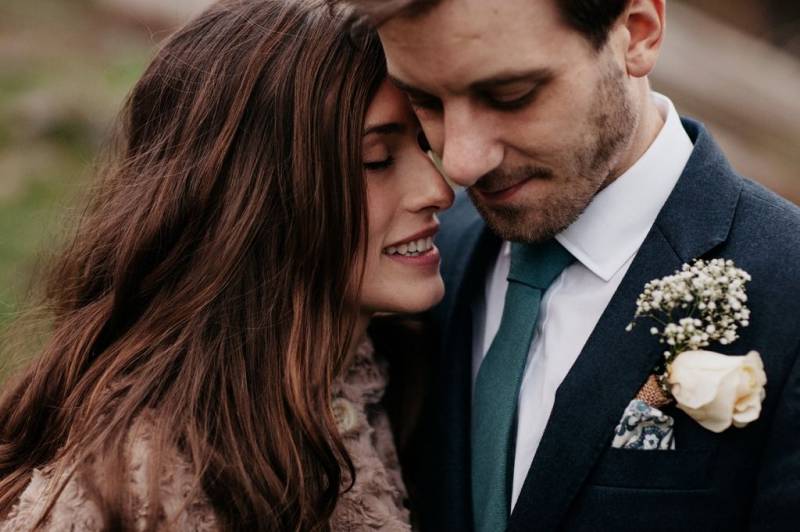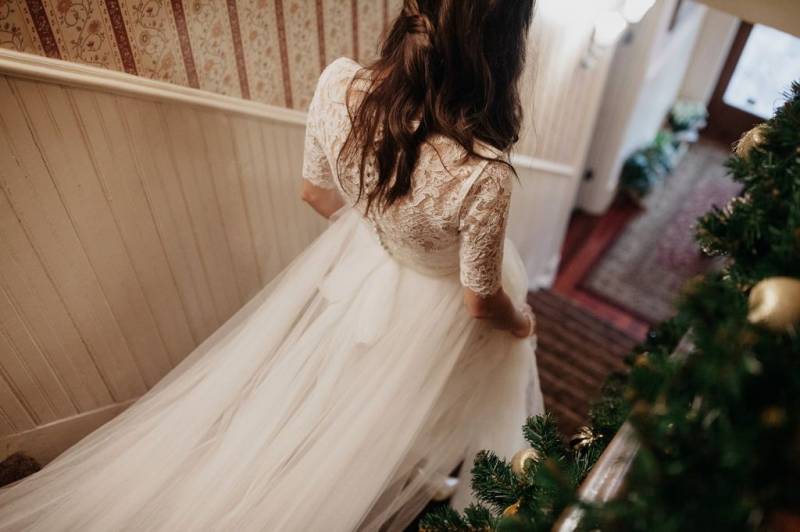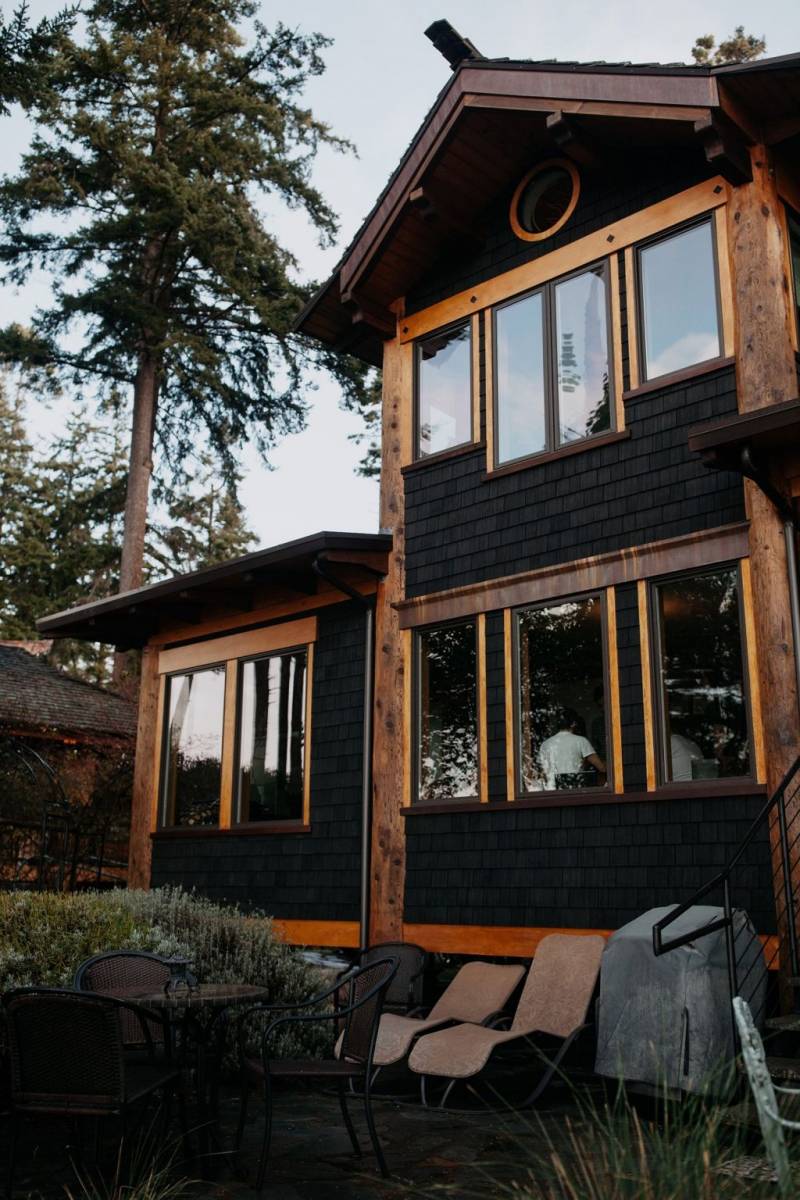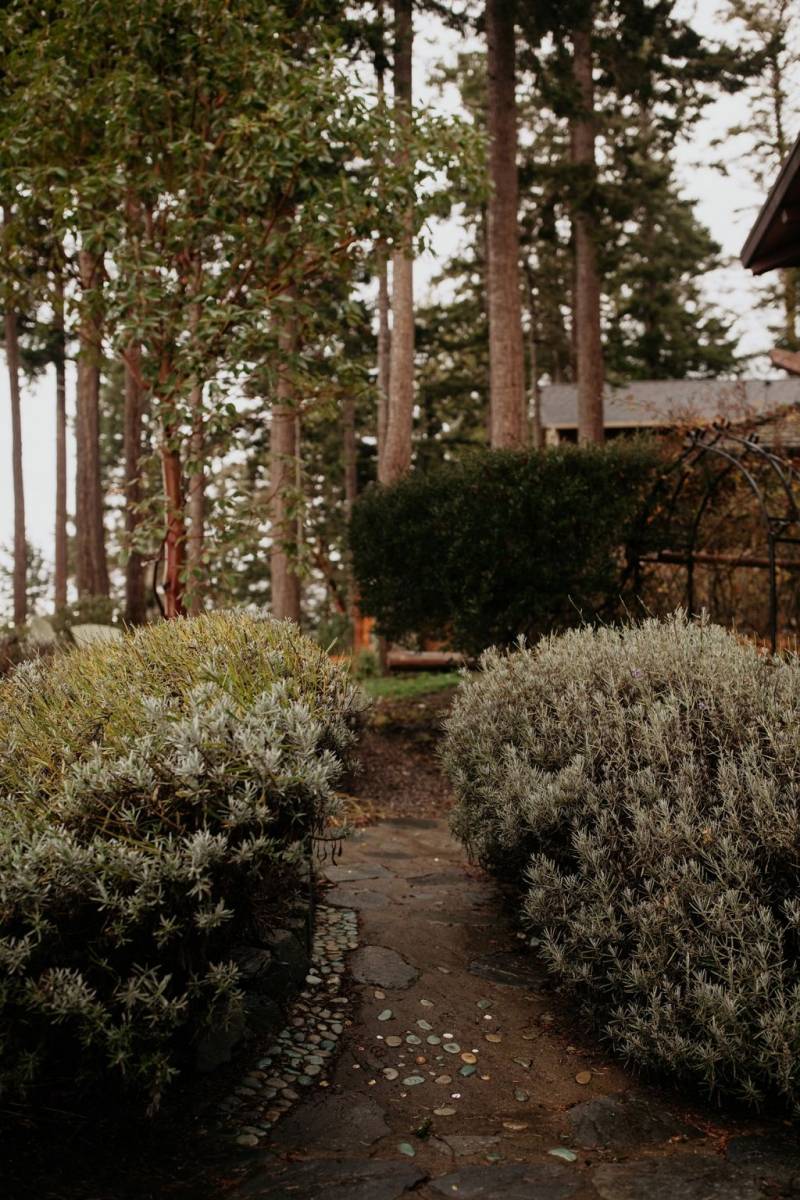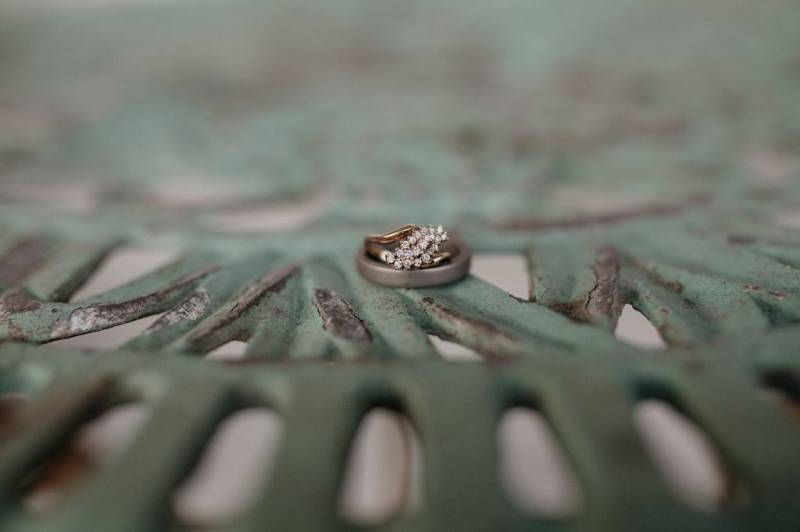 TELL US ABOUT YOUR WEDDING DRESS: I had known for years that I wanted my wedding dress to be from BHLDN, my dream store, but when we got engaged, I was living in Vancouver, Canada at the time, and there isn't a BHLDN location up there. Instead I went with my two best friends and tried on a plethora of other dresses, but none of them were what I wanted. Finally, I made a trip down to Seattle and went and tried on a BHLDN dress I had seen online. I instantly knew it was the one I wanted.
HOW DID YOU MEET? We met in San Francisco when I was living there and Eric was down there on a work project. We had seen each others photo work before and so decided to go on a photo adventure together at Sutro Baths - beautiful ruins of what once were saltwater swimming pools in the early 1900s. We instantly became best friends.

TELL US ABOUT YOUR PROPOSAL: Eric proposed one late evening when we were walking along Alki Beach in Seattle. As a spoon ring maker, he proposed with a spoon ring he had made, and pictured on it were two little people standing on a boat in the middle of the ocean. It was quiet and simple and perfect.
ANY DIY OR BUDGET ELEMENTS? Yes! Getting married on the Washington State Ferries is free! You just have to give them a heads up. We didn't do any decorations at the reception dinner because the Orcas Hotel was already so cute that we didn't need to add anything to it. As for decorations at the ceremony, everyone brought plants to the wedding for a gift exchange, and we used the plants to set up a mini alter on the ferry.

DESCRIBE YOUR WEDDING FLOWERS: I made my bouquet from flowers I purchased from Safeway. I am really not into overly priced wedding things for the sake of it being a wedding, so I was happy to make my own bouquet, and since it was an elopement, I didn't need flowers for anyone else. Unfortunately when I woke up the morning of the wedding, the flowers turned brown in the fridge because the temperature was too cold and had completely frozen them. Thankfully there was a floral shop down the road and the wonderful owner replicated my brown, frozen bouquet with an even more beautiful one, and it was only about $40.
FAVOURITE DETAIL OF THE DAY: One of my friends came up to us during the wedding and said how much fun it was being on a "road trip wedding." Almost everyone at our wedding got ready at the same two houses together, and then we all piled into cars and drove to the ferry. I hadn't really thought of our wedding like a road trip, but it kind of felt like that. There weren't any overly large details like decorations, but it was the small details of having everyone together going on an adventure, laughing and being goofy with one another, and then sharing so much love with everyone.

WHAT ADVICE WOULD YOU GIVE OUT TO A COUPLE PLANNING THEIR WEDDING? It's easier to say this then do it, but do what you want! There are so many expectations when it comes to a wedding (money, decorations, who to invite, a venue, the food, everything!), but really the day is about you joining your life with the person you love most. Those who truly love you will understand if you do things out of the ordinary. Having such a small wedding (of only 24 people) allowed us to actually be in the moment together, and enjoy everyone's presence. There was no small chit-chat, just lots of laughter and amazing, deep conversations.
MOST MEMORABLE MOMENT? There are so many favorite moments from our wedding day, but I think having our ceremony on the ferry boat was the favorite moment of the day for both of us. There was a level of spontaneity with it being on the ferry, but it also felt very intimate having only our loved ones there with us. We were able to look into each others eyes, and then also see the moving water and tiny islands floating past us. It felt magically surreal.

ANY OTHER DETAILS THAT HELP TELL THE STORY OF YOUR DAY I'm not one for tradition - we didn't have a cake, there was no garter or garter/bouquet toss - and so I think what was the most exciting (besides getting married!) was being able to hang out with everyone all day. Eric and I had our first look around 11am, and from that moment until the end of the day, we were with our entire wedding crew. It was so much fun being able to have everyone we love there with us just hanging out. It wasn't formal, and I think that allowed for people to relax and let loose a bit more.