Your engagement session shouldn't feel like an item to be checked off your list of things to do. In fact, it should be the very opposite; an experience that is memorable, celebratory, and filled with all the joy and anticipation that accompanies the beautiful new season of life that you're entering with your partner. That's why Seattle wedding photographer JANET LIN always suggests that couples focus on making the engagement session an experience. She shares a few tips with us that will make your engagement session photos ones you'll cherish forever.
1. Select a venue or setting that feels magical to you as a couple. Whether that means you're getting off to Paris, spending a quiet evening at a vineyard, or exploring one of your favorite beaches, make it a place that is special. For Meagan & Tom, Monet Vineyards was the perfect, romantic spot! Stepping foot onto the Monet Vineyards estate is like walking into a whole new world. It is absolutely magical. The gardens are immaculate, the European-style home will take your breath away, and there is simply nothing like watching the sun set over the lavender at this romantic venue!
2. Hire a professional beauty expert! This is the perfect time for a trial or extra visit with your wedding hair & make up artist. Going the extra mile and getting your hair and make-up professionally done will not only make you look like the very best version of yourself in your images, it will make you feel like a million bucks! Olivia Hawthorne Beauty hit it out of the park, like always.
3. Make it a date night. Whether you're going out to a beautiful dinner afterwards or popping some bubbly during your session, don't forget the reason you're there - to celebrate each other and this exciting new chapter! Share a toast, a quiet dance in a scenic garden, and soak up every moment together.
JANET tells us, "As your photographer, it means the world to me to share this experience with you -- from your engagement session to your wedding day, getting to know you as individuals and as a couple, and telling your story authentically and artfully through imagery brings me such joy!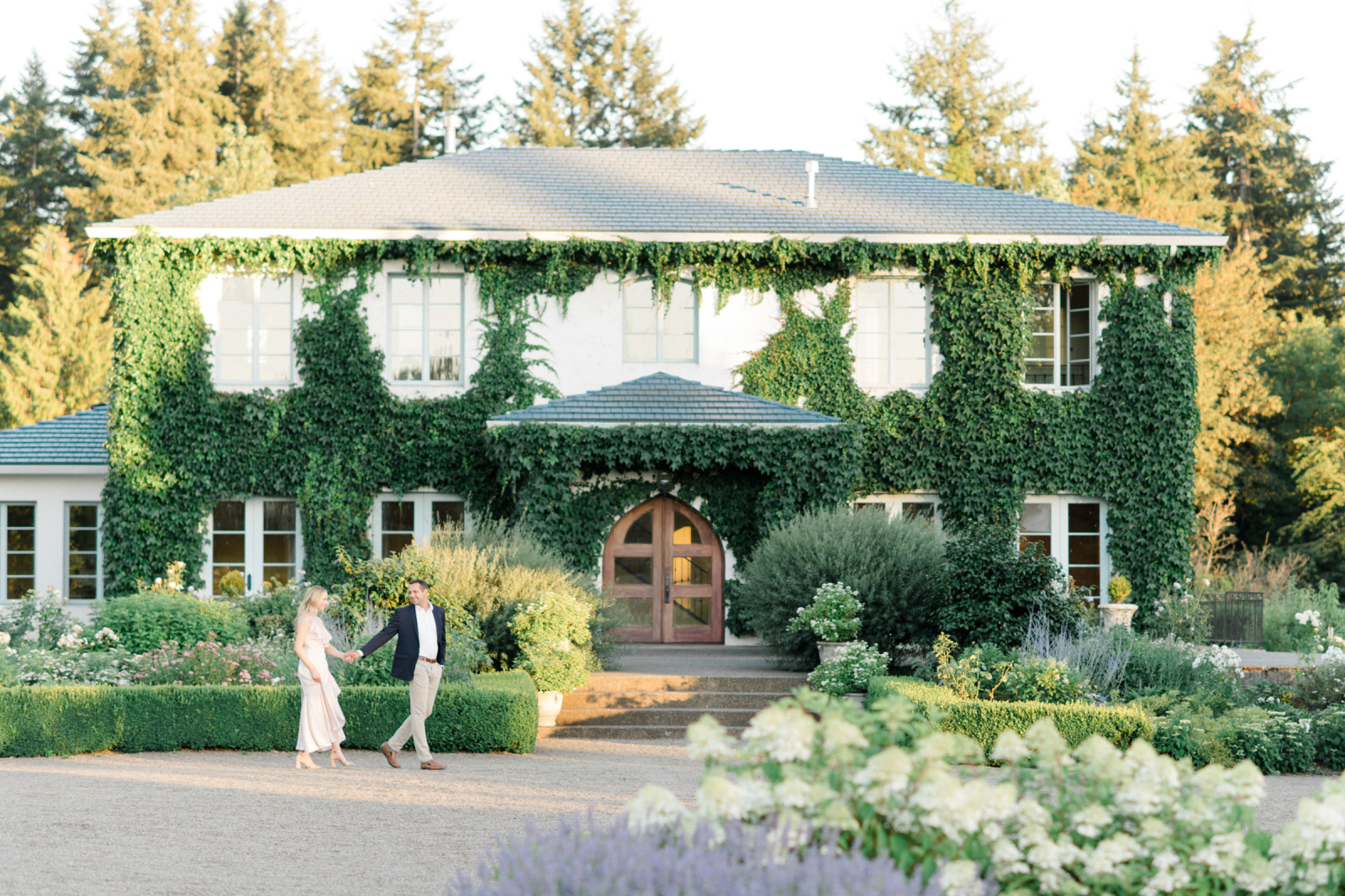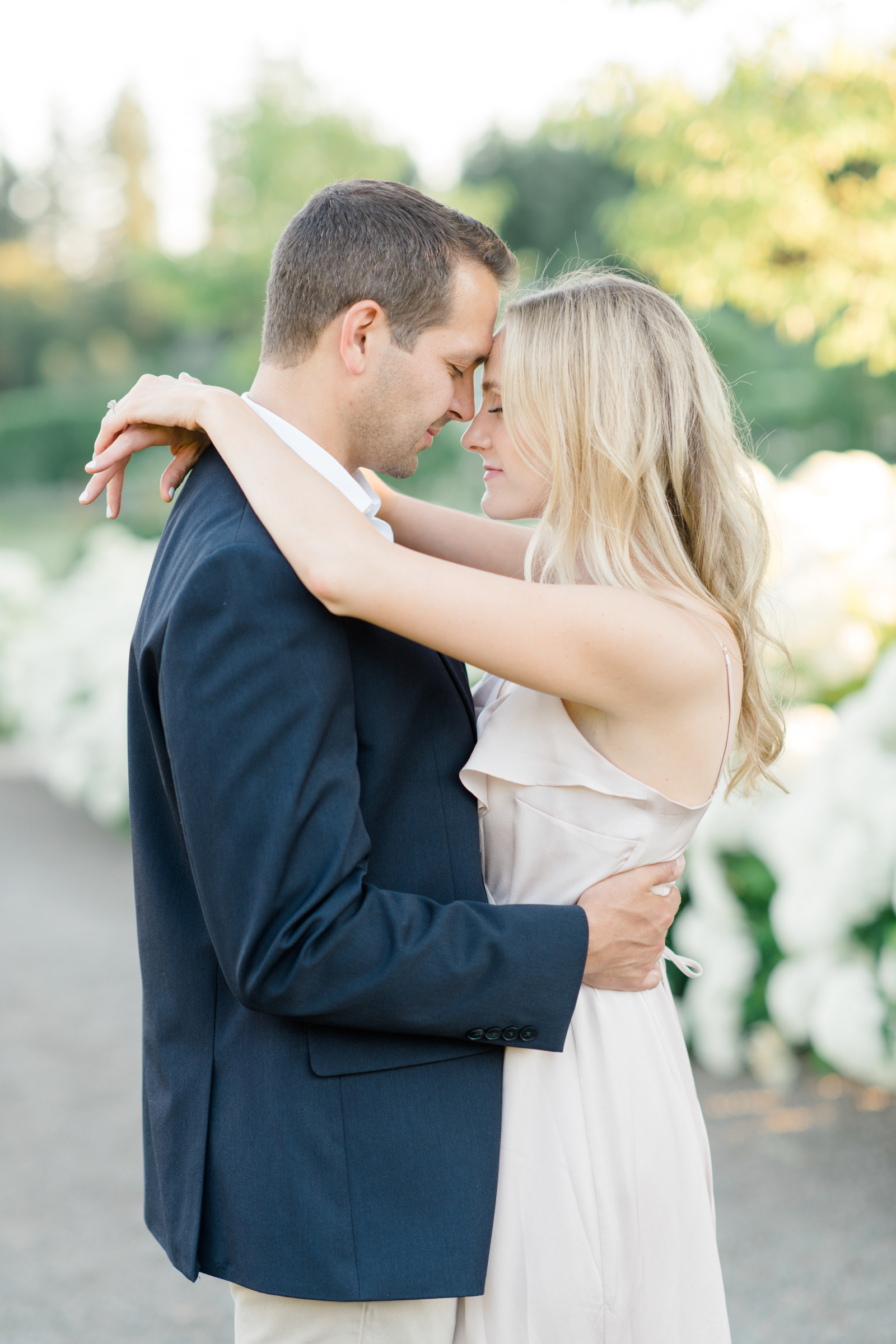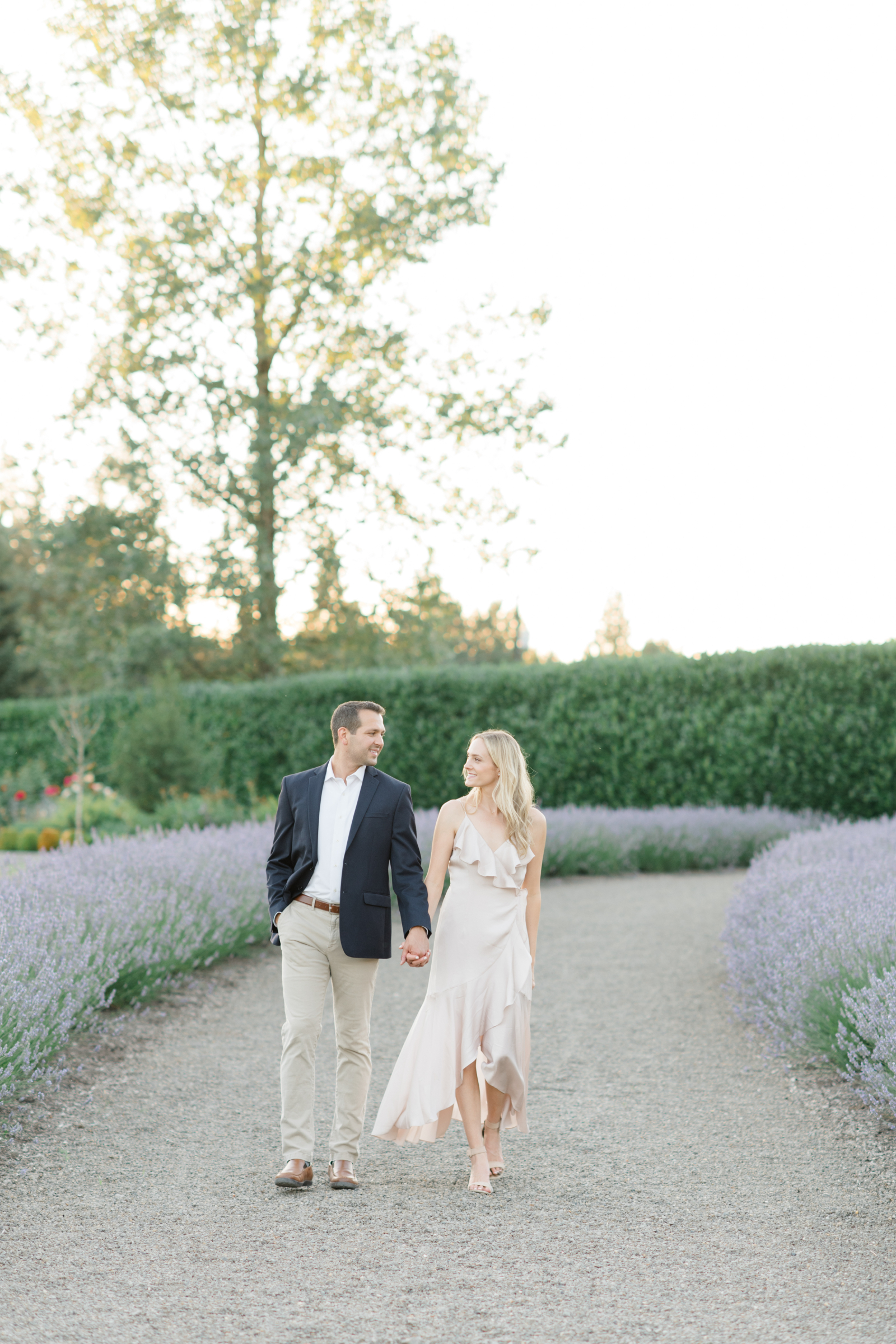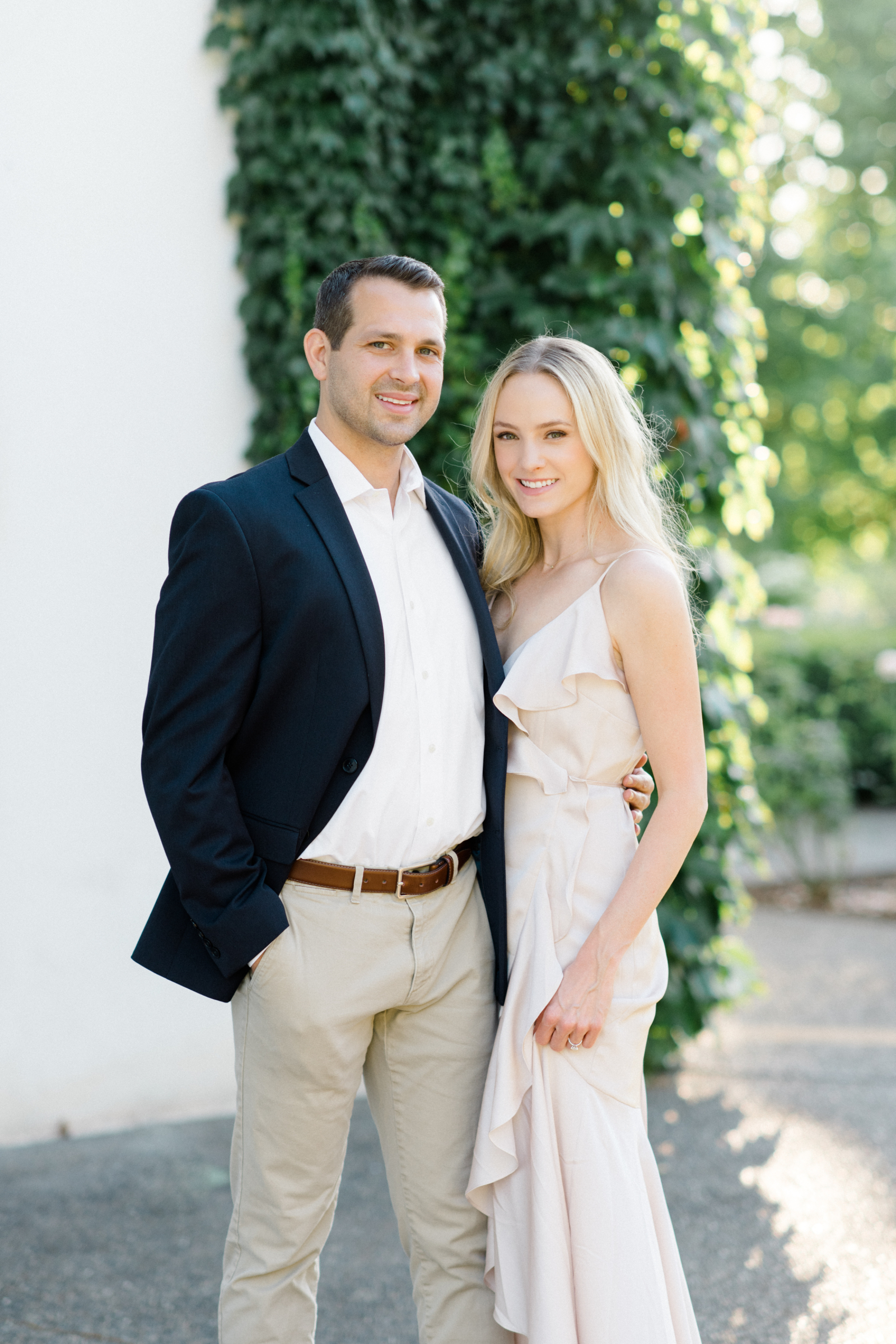 A huge thank you to Seattle wedding photographer JANET LIN for sharing this gorgeous engagement shoot with us. Janet is a fine-art wedding photographer based in Seattle, Washington and serving destinations worldwide. She grew up in the dark room of her father's photography studio, watching people's memories come to life in images through a seemingly magical process. With a passion for loving people, learning their stories, and documenting human connection, the decision to pursue photography was an easy one. Janet's goal is to capture the true essence and spirit of a moment, creating timeless wedding images that will serve as cherished artefacts of your marriage. On a wedding day she strives to balance a quiet documentary approach with an artistic and editorial perspective. You can see more of her work in her portfolio here.