Brooke and Kenny live in Chicago but wanted to have a beautiful lakeside wedding at the stunning and cozy INTEGRITY HILLS. They loved that the venue had a touch of southern feeling and had a beautiful outdoor space. It was important to them to incorporate moments of the outdoors throughout their reception by having their first dance at sunset out on the patio with lake views and toasts with fireworks over the lake in the evening moonlight. Brooke's BERTA dress glimmered in the golden hour during their ceremony and the orchids and roses were so beautiful on the arbor that surrounded them. Captured by Arkansas wedding photographer ERIN WILSON it was such a beautiful wedding for Brooke and Kenny to celebrate forever. Their vision was of an enchanting whimsical getaway for their guests and it was all that and more.
HOW DID YOU MEET? We met through my sister's husband. Kenny and my brother-in-law were very close friends growing up. I first met Kenny at the lake in the Ozarks. He was down at the lake visiting with his friends and I spent my summers there. Jeff was dating my sister and we all met up at a local bar. Years passed, Kenny became a friend to me and after college I came home and decided to go on a date with him. The rest is history!
TELL US ABOUT YOUR PROPOSAL: Kenny proposed in Leavenworth, WA. We frequently travel to Seattle and it's where I fell in love with him. We went on a beautiful waterfront walk near downtown Leavenworth where he picked the perfect spot overlooking Wenatchee River to take a pregnancy announcement picture. We were expecting our first baby boy together. He then got down on one knee and asked me to spend the rest of our lives together.
TELL US ABOUT FINDING YOUR WEDDING DRESS: I wanted something whimsical with a little sexy edge. I have dreamed of having a Berta wedding gown and just fell in love with the elegance and the subtle edge of sheerness in the skirt. It was absolutely very unique and memorable.
DESCRIBE YOUR WEDDING FLOWERS: A little bit of everything whimsical- we had hydrangeas, Phalo orchids, white roses, babies breath, Ranunculus gardenias which were in my moms wedding bouquet that I incorporated in mine. and of course pompas!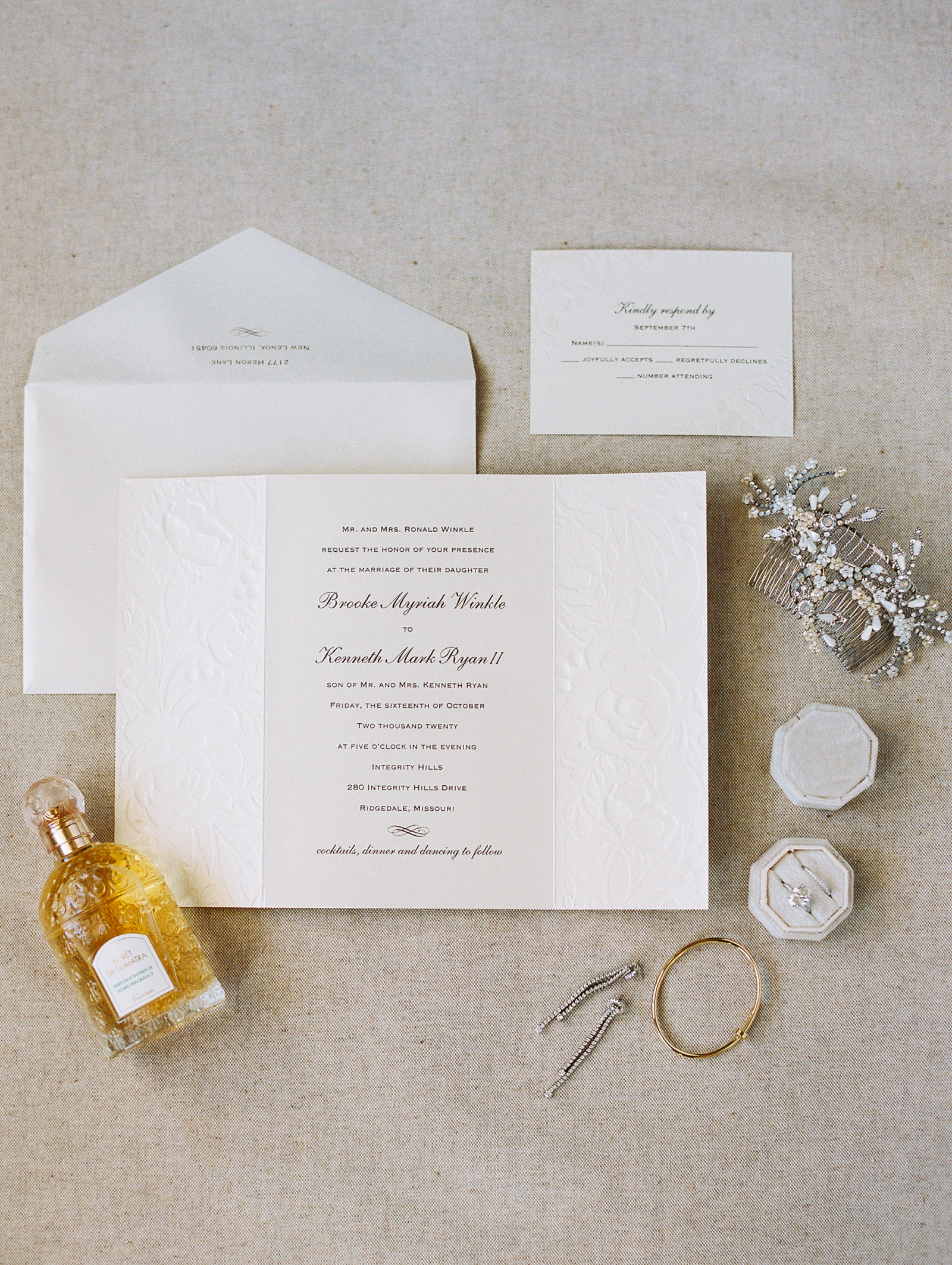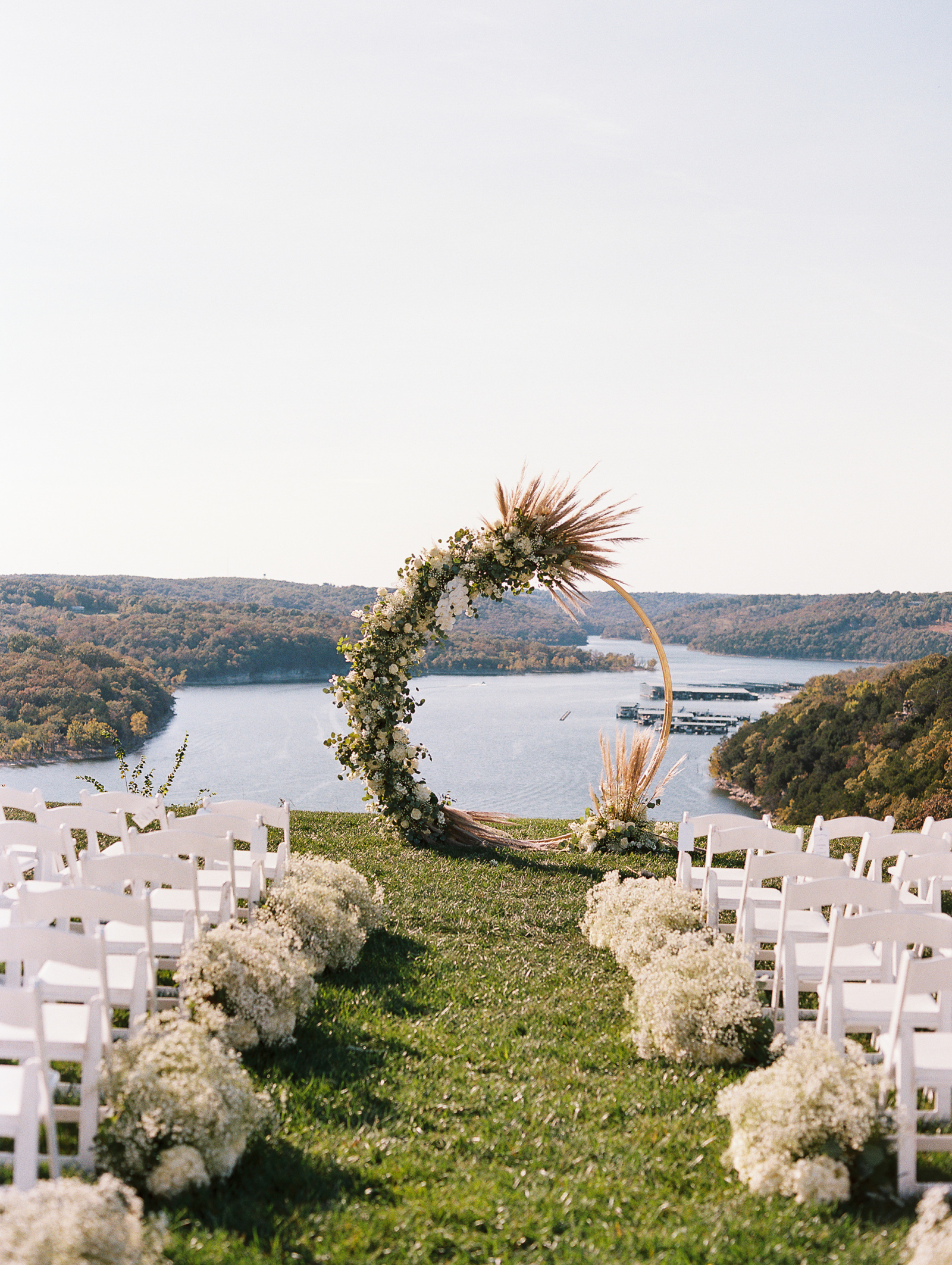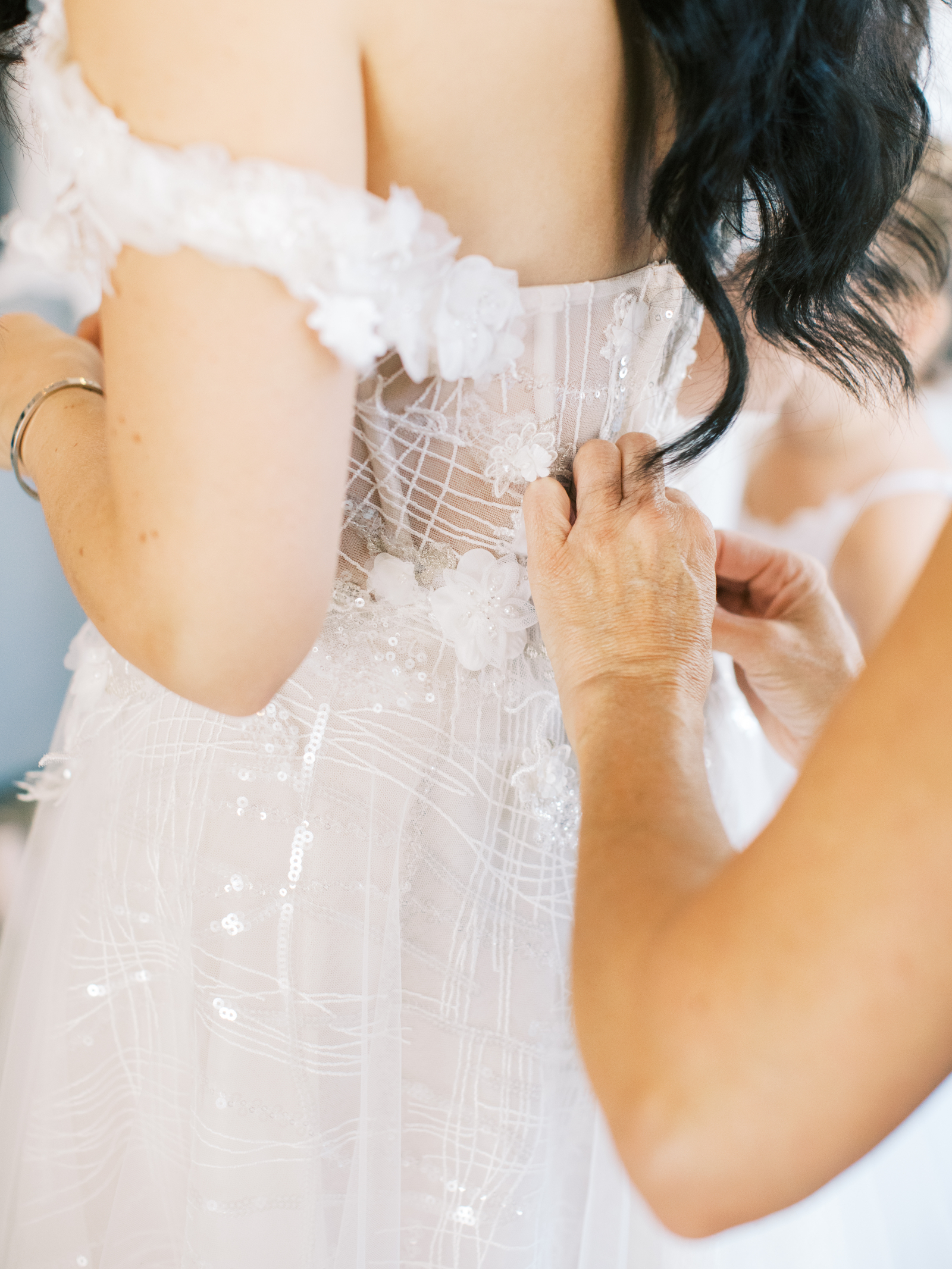 FAVOURITE DETAIL OF THE DAY: Having a first look! I was so happy we were able to spend some time together before walking down the aisle! I loved that we were able to take all of our pictures prior to our guests' arrival.
WHAT ADVICE WOULD YOU GIVE OUT TO A COUPLE PLANNING THEIR WEDDING? At the end of the day it's all about two people and their love for each other. Never lose sight of that. It can be overwhelming with all the details and planning. At the end of the day are your guests really going to remember those detailed cocktail napkins? Probably not. They are going to remember seeing the love you have for one another and the time spent with family and friends.
MOST MEMORABLE MOMENT? I loved the moment Kenny and I had right after we said I do! The feeling that this man by my side was my forever felt like butterflies ten times!
WHAT ASPECT OF THE WEDDING WAS THE MOST IMPORTANT TO YOU BOTH? Having our 5 month old son - Maverick be our ring bearer.
ANY OTHER DETAILS THAT HELP TELL THE STORY OF YOUR DAY? We wanted to keep our wedding intimate with close friends and family enjoying a long weekend together at an unforgettable destination.
TELL US A LITTLE ABOUT YOUR HONEYMOON: Unfortunately, We have yet to take an 'official' Honeymoon due to Covid. But taking a romantic Greek Islands trip summer 2023. We can't wait!
IS THERE ANYTHING YOU WOULD CHANGE OR DO DIFFERENTLY? Not a single thing it was a dream!
A huge thanks to Arkansas wedding photographer ERIN WILSON for sharing this stunning wedding with us. Erin is known for her dreamy wedding photography and loves to serve others by encouraging their creative sides, reminding them how beautiful they are and being as positive and calm in wild situations. "I am extremely passionate about people, art and love. I photograph weddings on film and digital and very inspired by timeliness images that have a little artful vibe." You can see more of Erin's portfolio in our VENDOR GUIDE and you may also want to check out this Stunning Italian garden wedding inspiration.