Today we're chatting with the uber talented and all round sweetheart, German wedding photographer INÉS ZRINSKI. Her work is described as dreamy, editorial and vibrant with a documentary vibe - with film playing a large role in the way she photographs and the final look of her imagery. Inés tells us, "I love how gentle and dreamy they turn out, and, as it's a slower process, it forces me to take more intentional shots. I also believe, however, that the way I interact with my couples plays an even larger factor in influencing my style. Above all else, I want them to be themselves, to embrace who they are individually and as a couple. When my couples leave a session, my goal is that they had the absolute best time and created fond memories for later when they look at their images."
WHAT MADE YOU WANT TO BECOME A PHOTOGRAPHER? One of my favourite things in the world is looking through old photos. Prints from a time long past of me as a kid at my grandma's, candids of my mom loving on me, the family attending a party in the 60s, etc. I love that as a photographer I get to be part of someone's story by being behind the lens and capturing it for them, so that tiny slice of time in their life can be printed and enjoyed for generations.
TELL US A BIT ABOUT YOUR PATH TO GET THERE. I received my first film camera at 13, and by 19 I was working for a food and commercial photographer as an assistant. However, life took over and I went on to become an English as a foreign language teacher and then worked for the U.S. State Department. While serving in Turkey, I picked up my camera again and fell back in love with the craft. Once we moved back to the States, I left my government work behind and went full time into photography. I haven't looked back once!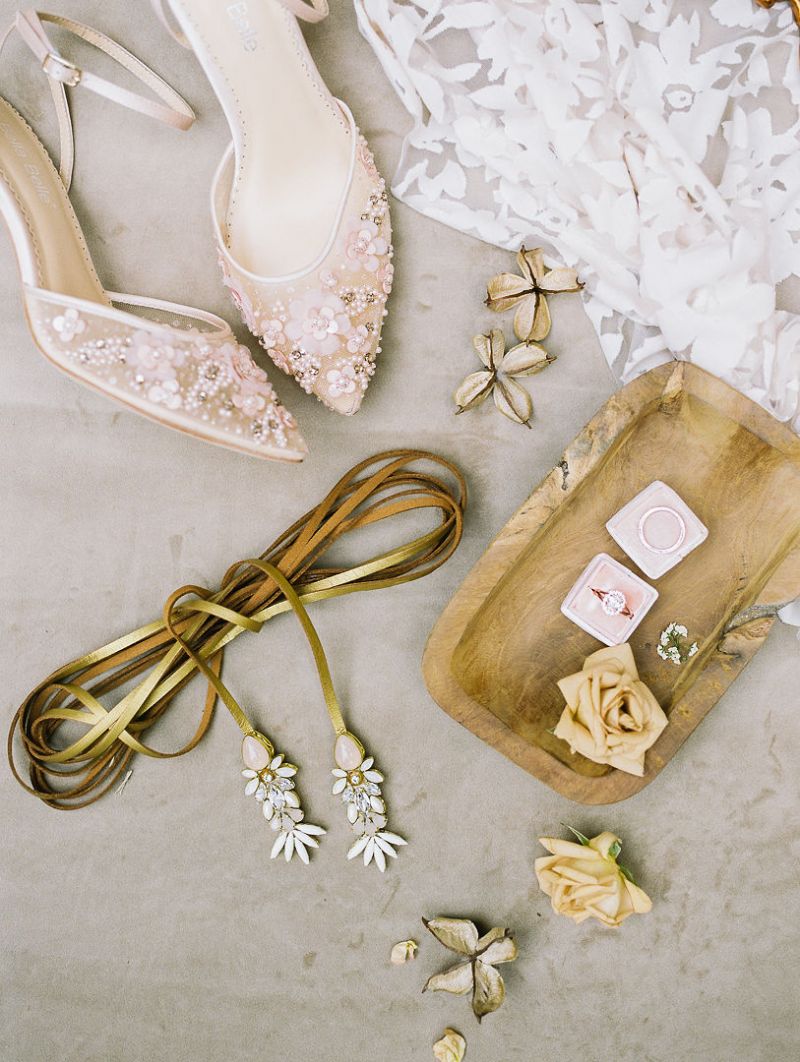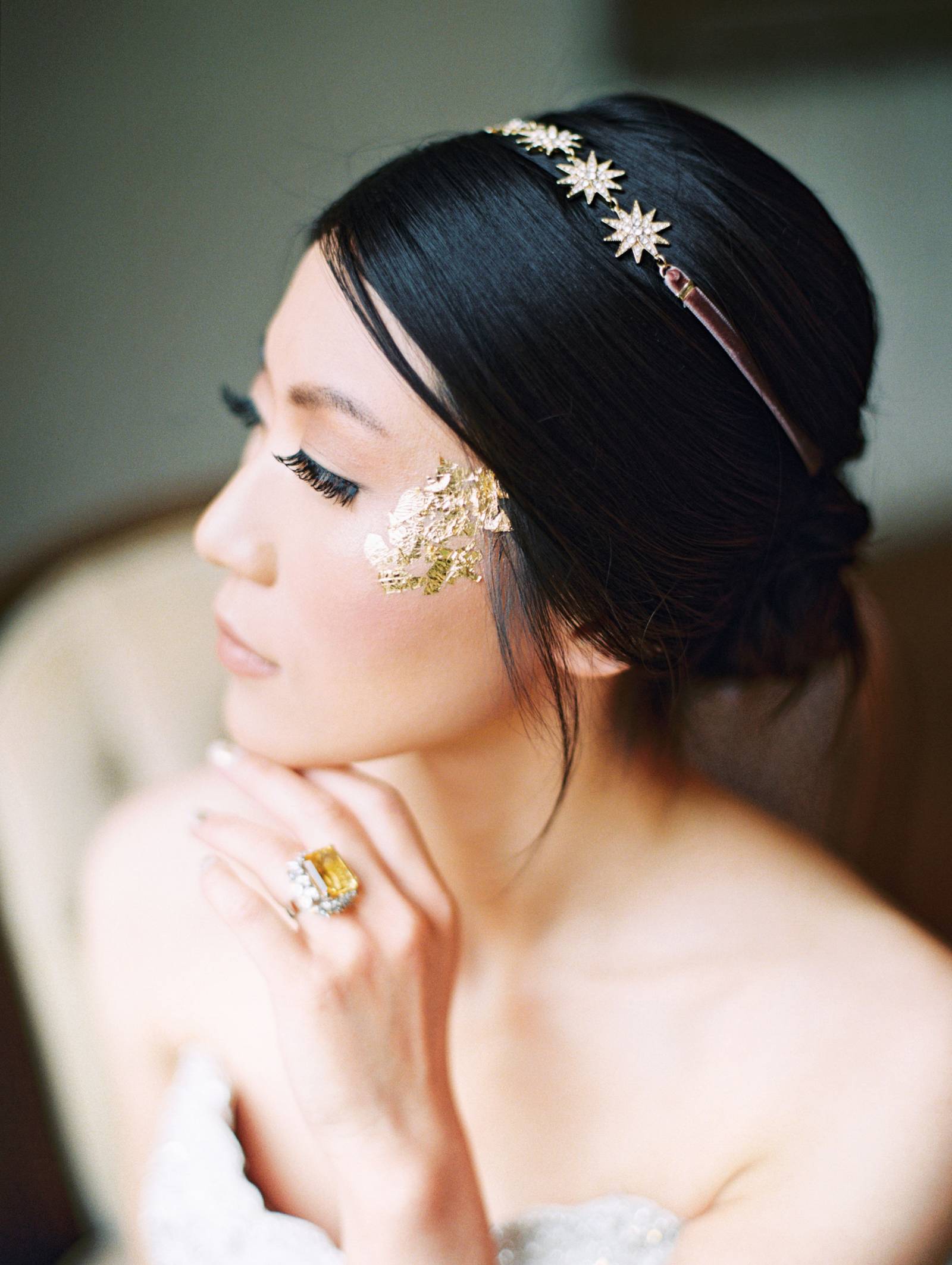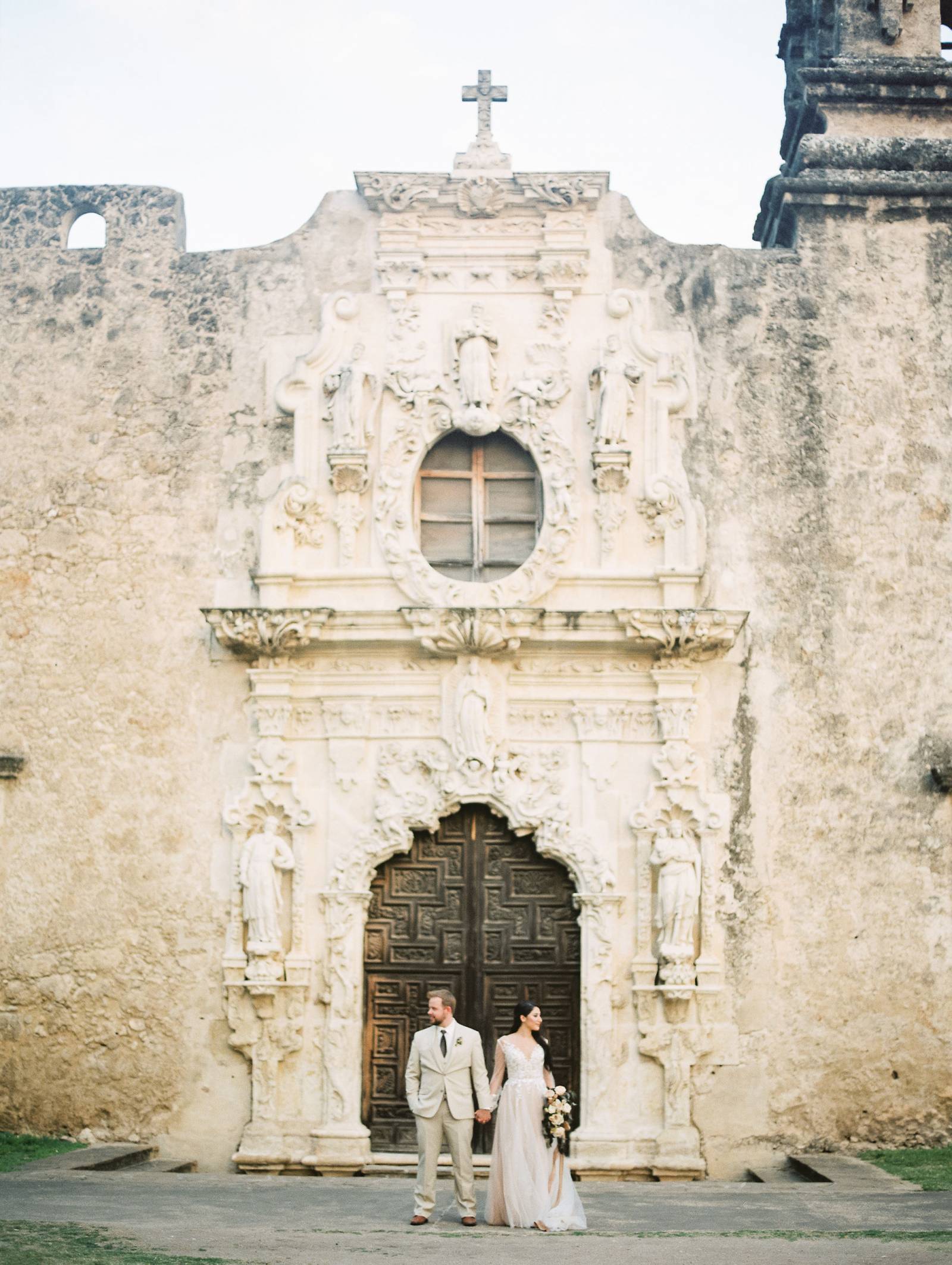 WHAT DO YOU LOVE MOST ABOUT WEDDINGS? I love those in-between moments. You know, when in the busyness of the day, there is a tender glance exchanged between the couple or a loving hand placed on one of them by a parent. As a photographer, if you are able to capture one of those then you feel like your life's goal has been achieved. My next favourite moment would be when we steal away from everyone, just the couple and me, to capture their love for each other, far from the maddening crowd, creating beautiful images for them to treasure for a lifetime. Getting back to the party is all part of the fun too!
SHARE YOUR FAVOURITE IMAGE WITH US AND TELL US WHY. I love this image when, during a long ceremony, the bride's mom came and gently placed her hand on her daughter's head. It was a reassuring and loving gesture the bride needed in that moment, as she wasn't able to see her groom's face yet even though she was sitting across from him (there was a sheet between them). I love how a smile bloomed on her face the instant she felt her mother's supporting hand.
CAN YOU RECALL YOUR FAVOURITE WEDDING EXPERIENCE? Getting to photograph my little sister's wedding!
ASIDE FROM FAMILY & FRIENDS, THREE THINGS YOU CAN'T LIVE WITHOUT? Books: I love reading fiction and nonfiction and can't imagine a life without books. The Internet: I need to stay in touch with family and friends who are far and for memes, of course. Beauty: anything that stirs feelings of awe, love, and delight. My drive home last night after a session is a perfect example. The exquisiteness of the waxing moon in the night sky took my breath away. Little moments like that keep me inspired and in-love with life!
WHERE WOULD WE FIND YOU ON A SUNDAY MORNING? Most likely sleeping in, as I probably had a wedding the day before and am in recovery mode.
HOW WOULD YOU SPEND YOUR IDEAL DAY OFF? Oh, let me count the ways: hanging out with family or friends, visiting a museum or a new place, eating delicious food followed by a dessert and cappuccino, or taking the boat out in Croatia to my favourite secluded beach to go snorkeling.
German wedding photographer INÉS ZRINSKI is a valued member of our vendor guide. Inés adores meeting new people and creating beautiful images with them. She tells us, "I love all things whimsical, aged, and romantic whether it's in regards to photography, literature, or cheese! Whilst I have multiple passions, from felting quirky toys to crafting complex costumes, film photography is where my heart is most at home as there is something tangible about the experience as you slow down and hold your breath for the negative to soak in as much light as possible." Head to her profile to see more of her beautiful work.