Stockholm wedding photographer 2 BRIDES PHOTOGRAPHY will capture the joy of your day and provide you with images that make you relive the experience every time you look at them… the cheers when you kiss, the bubbles on your tongue when you toast, the warmth of love you feel all day. Isabelle says, "I create images that pull you back to each incredible moment, taking photos you can feel. We both know your wedding will be truly unforgettable. But having photos that capture each incredible moment prove it over and over again." Read on to find our more about her.
WHAT MADE YOU WANT TO BECOME A PHOTOGRAPHER? I never did, it sort of chose me, and when it did, I felt right at home. My passion for creating is what has kept me going. Photography came relatively late in life, although my birth parents both had careers in various creative fields, so I guess I got some of that in my blood.
TELL US A BIT ABOUT YOUR PATH TO GET THERE: It wasn't a straight line to get to where I am today, but I've been drawn to art for as long as I remember. My artistic career has gone from working in the theatre in the wig/mask making department to a tattoo parlour to professional retouching. I started out as an assistant to an amazing food photographer, went on to assist fashion photographers, and eventually worked in that field myself, shooing cookbooks and other commercial assignments years before I shot my first wedding. Oh, and I have a degree in commercial photography.
HOW WOULD YOU DESCRIBE YOUR STYLE? I don't; I leave that up to the viewer to decide.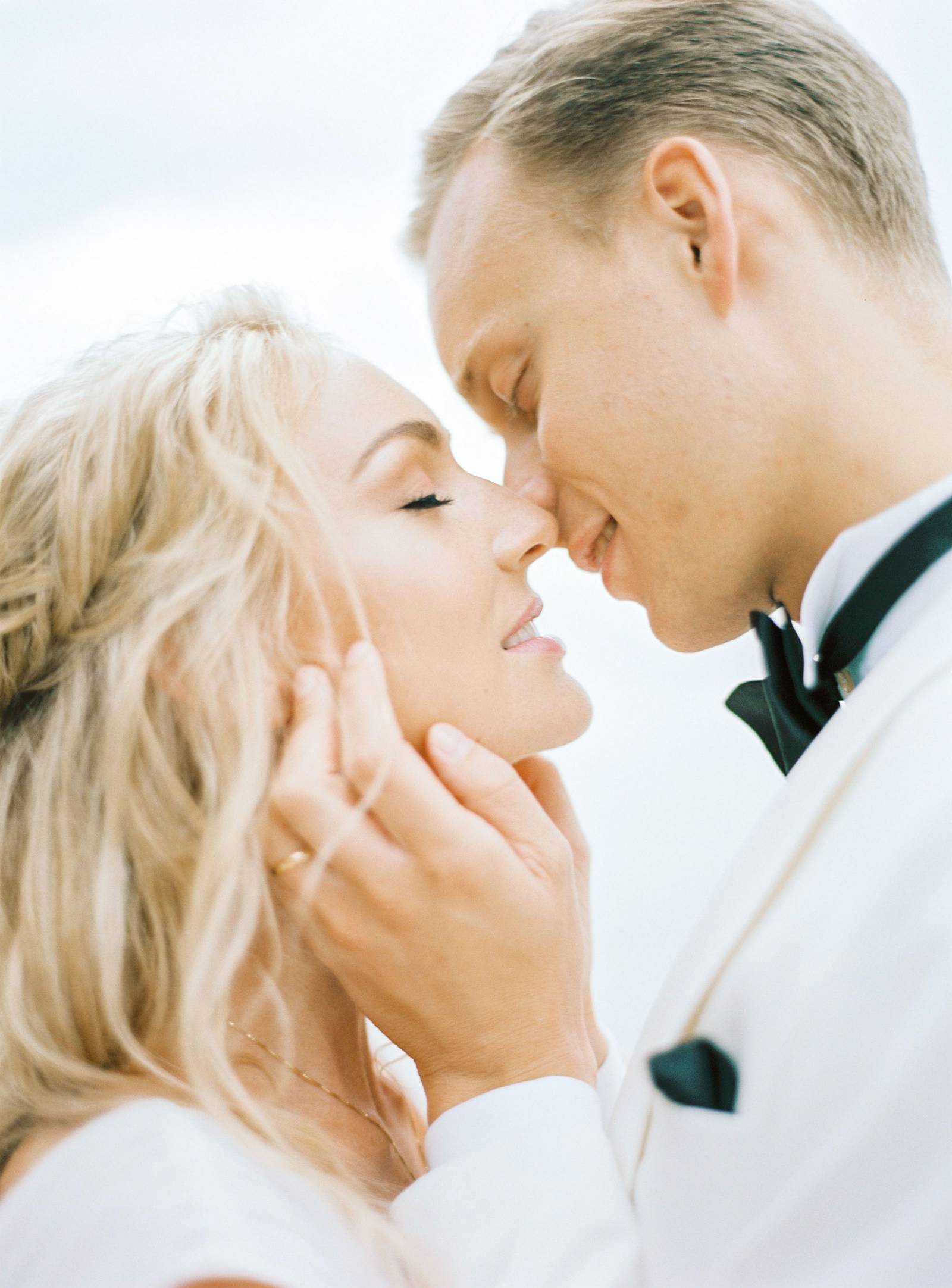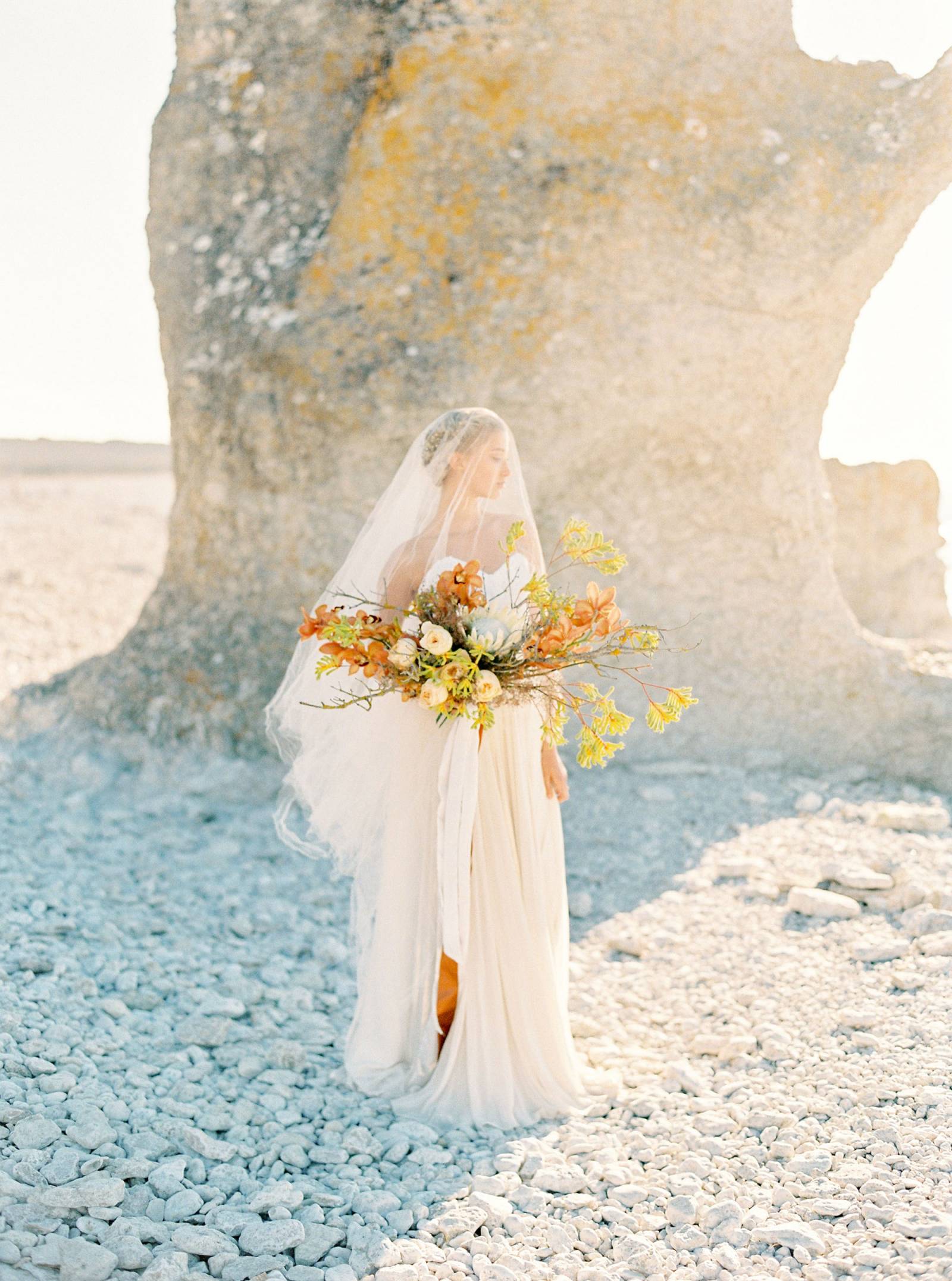 WHAT DO YOU LOVE MOST ABOUT WEDDINGS? The emotion, the connection, and the intricate weaves between humans.
SHARE YOUR FAVOURITE IMAGE WITH US AND TELL US WHY. It was really coming down that day, and we waited for the rain to let up and ran out to do a couple of portraits with the bride and groom. We managed to shoot for a few minutes, and then it started pouring again. The groom lifted up his bride and ran towards the venue not to get her soaked before the ceremony. I love this image because it shows that it doesn't matter the difficulties we might encounter on the wedding day, bad weather, you name it, we still have to produce and be on the top of our game. I thrive under a bit o pressure, that's when I create my best work. But also because it was such a "them moment", real and instant, he just picked her up and ran, she laughed. I can still hear that laughter and the sound of rain every time I return to that photo.
CAN YOU RECALL YOUR FAVOURITE WEDDING EXPERIENCE? Any wedding when I am trusted to just do my thing, when I'm allowed to document the day as it unfolds and when people involved are expressive, emotional, and uniquely themselves.
ASIDE FROM FAMILY & FRIENDS, THREE THINGS YOU CAN'T LIVE WITHOUT? Books, espresso and deep and meaningful conversations.
WHERE WOULD WE FIND YOU ON A SUNDAY MORNING? In bed, with espresso and the morning news if I'm not traveling for work, then probably on my way to the airport to catch a flight home.
HOW WOULD YOU SPEND YOUR IDEAL DAY OFF? By our pool, enjoying the sun, water, and time with my family.
Stockholm wedding photographer 2 BRIDES PHOTOGRAPHY is a valued member of our vendor guide. Isabelle serves couples throughout Sweden, Europe, and beyond keeping film alive one wedding at a time. "I promise you a presence that's reliable, a spirit that's creative, and photos that are extraordinary. Your wedding is a sensation. Not just because you know how to throw a sensational party. But the feeling of joy, of romance. The most important people in your life have joined you in this incredible celebration—enjoy every minute of it!" Check out more of her portfolio here.