We're chatting with Bridal accessories designer ALL ABOUT ROMANCE today and getting to know a little more about the gal behind the veil so to speak. Designer Kylie meticulously designs and constructs all pieces in house from start to finish using only the finest materials sourced from the UK and Europe with an obsession for handcrafting highly detailed designs using traditional artisan ways.
HOW DID YOU BECOME A BRIDAL ACCESSORIES DESIGNER? It came about somewhat gradually, I became fascinated with learning the art of traditional silk flower making and I would make endless pieces that I would give to family and friends when one day people started to ask if I could turn them into hair adornments for weddings.
HOW WOULD YOU DESCRIBE YOUR STYLE? Modern romantic with botanical influences.
WHAT ARE YOUR BIGGEST INFLUENCES? I look to nature for inspiration, its endless varieties and how each species strives to be different and stand out from the other. The texture and curve of a leaf the shape of a newly formed petal, these all have infinite variations to draw from.
WHAT DO YOU LOVE MOST ABOUT YOUR JOB? The freedom to create and all the possibilities.
WHO IS YOUR IDEAL CLIENT? Someone who appreciates the art of handcrafted.
ASIDE FROM FAMILY & FRIENDS, THREE THINGS YOU CAN'T LIVE WITHOUT? Coffee, my pets, my books.
WHERE WOULD WE FIND YOU ON A SUNDAY MORNING? On my verandah with cappuccino in hand and my four fluffies by my side.
HOW WOULD YOU SPEND YOUR IDEAL DAY OFF? In my garden, it's my happy place.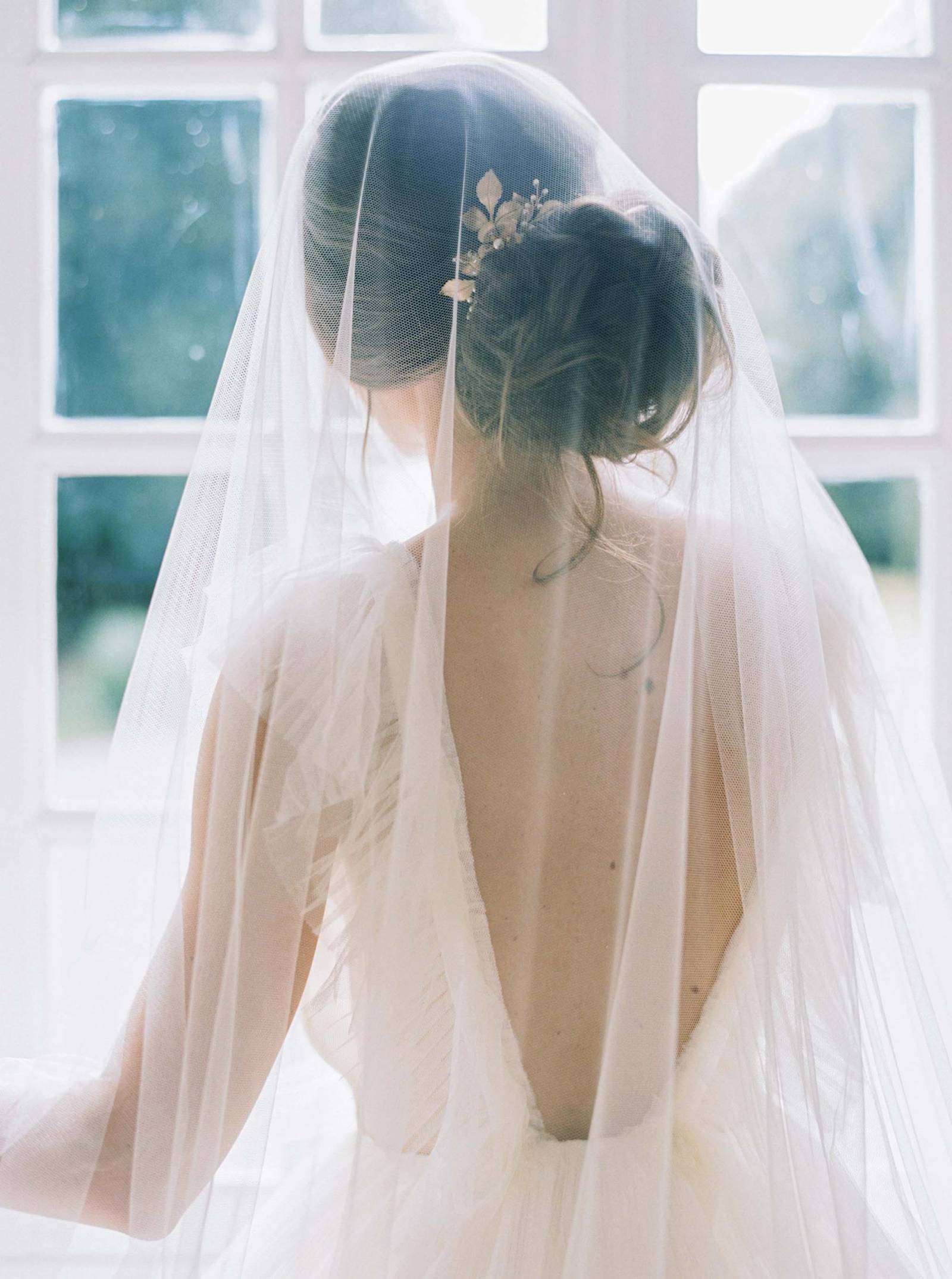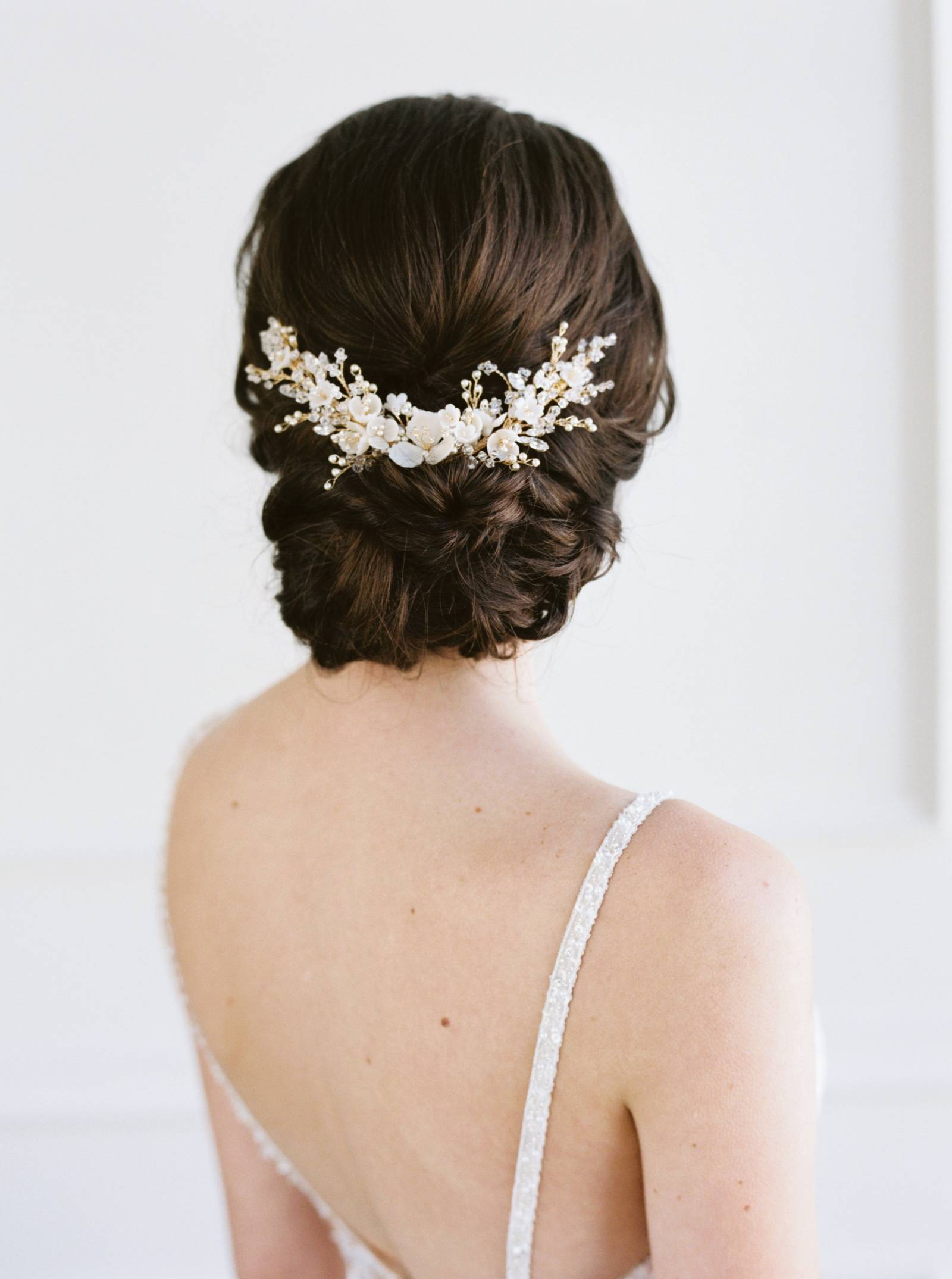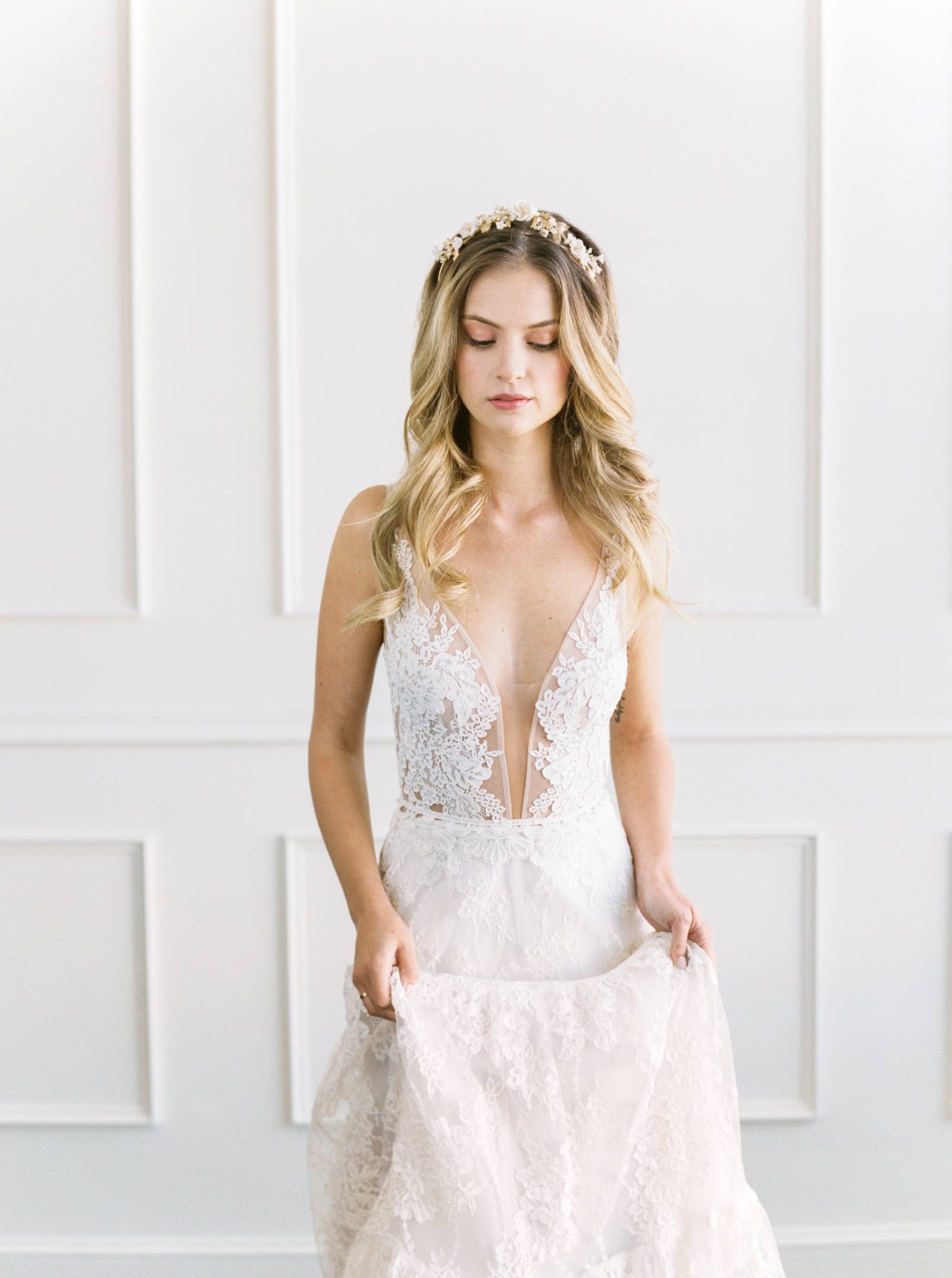 Bridal accessories designer ALL ABOUT ROMANCE is a valued member of our vendor guide. They are a small design studio based in Australia with a passion for creating exquisite and delicate artworks. From couture wedding veils to bridal adornments and accessories that will be treasured by brides for years to come. "Our designs are inspired by nature with a decidedly feminine flair for the modern bride who is romantic at heart. We meticulously construct our pieces using the finest materials sourced from UK and Europe with an obsession for handcrafting in the traditional way.".