We're chatting with Atlanta wedding photographer AMANDA OLIVIA PHOTOGRAPHY today. With a timeless and classic style, Amanda aims for her images to feel like a piece of art that you'd want to display in your home forever. Her photography is organic, joyful, elevated, and intentional. Read on to find out more about her.
WHAT MADE YOU WANT TO BECOME A PHOTOGRAPHER? When I was a kid one of my favourite people to spend time with was my Aunt Rhonda. She filled her home with love, crafts, fun, education, and LOTS of cameras. As long as I could remember my Aunt Rhonda was behind a lens preserving my family's memories and my childhood. These photographs and these experiences showed me the value of a photograph. The memories they preserve and the legacies they carry. Time with my Aunt Rhonda and these photographs filled my soul and made me feel alive.
So in high school I jumped into a black and white film class and my love for photography extended to the film world. This class was more than lectures about composition and light, I was able to develop my own film, produce my own film scans, and see my photographs come to life. This one class changed my view of photography forever. It showed me that photographs are not only a preserved legacy, but a piece of art.
Fast forward many years and I picked up my camera again and have started helping other families preserve their memories. Each time I pick up my camera I feel alive, full, and happy knowing I can preserve some of the most cherished moments in my couples and families lives. There's nothing more beautiful than building relationships, watching families grow, and helping you create a lasting legacy. I'm honoured to help you preserve your memories and pass along my love of photography.
TELL US A BIT ABOUT YOUR PATH TO GET THERE. I started Amanda Olivia Photography out of a place of wanting to connect more with people and preserve their stories. I picked my film camera back up in the middle of graduate school as I was working on my Ph.D. and it brought such a fun element to my life. Since then things have grown and I've never loved working with and meeting new couples and helping them craft unique and meaningful wedding days.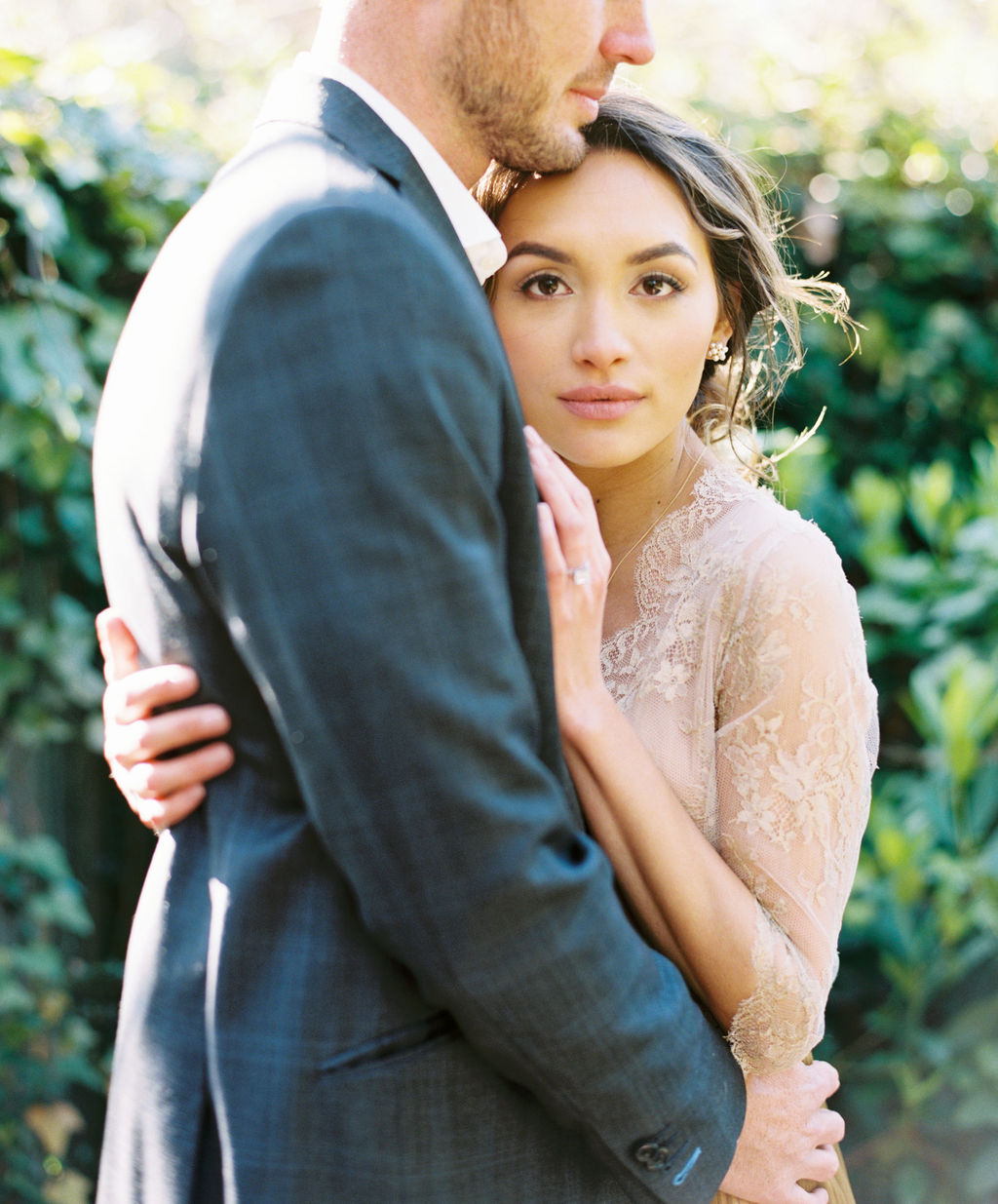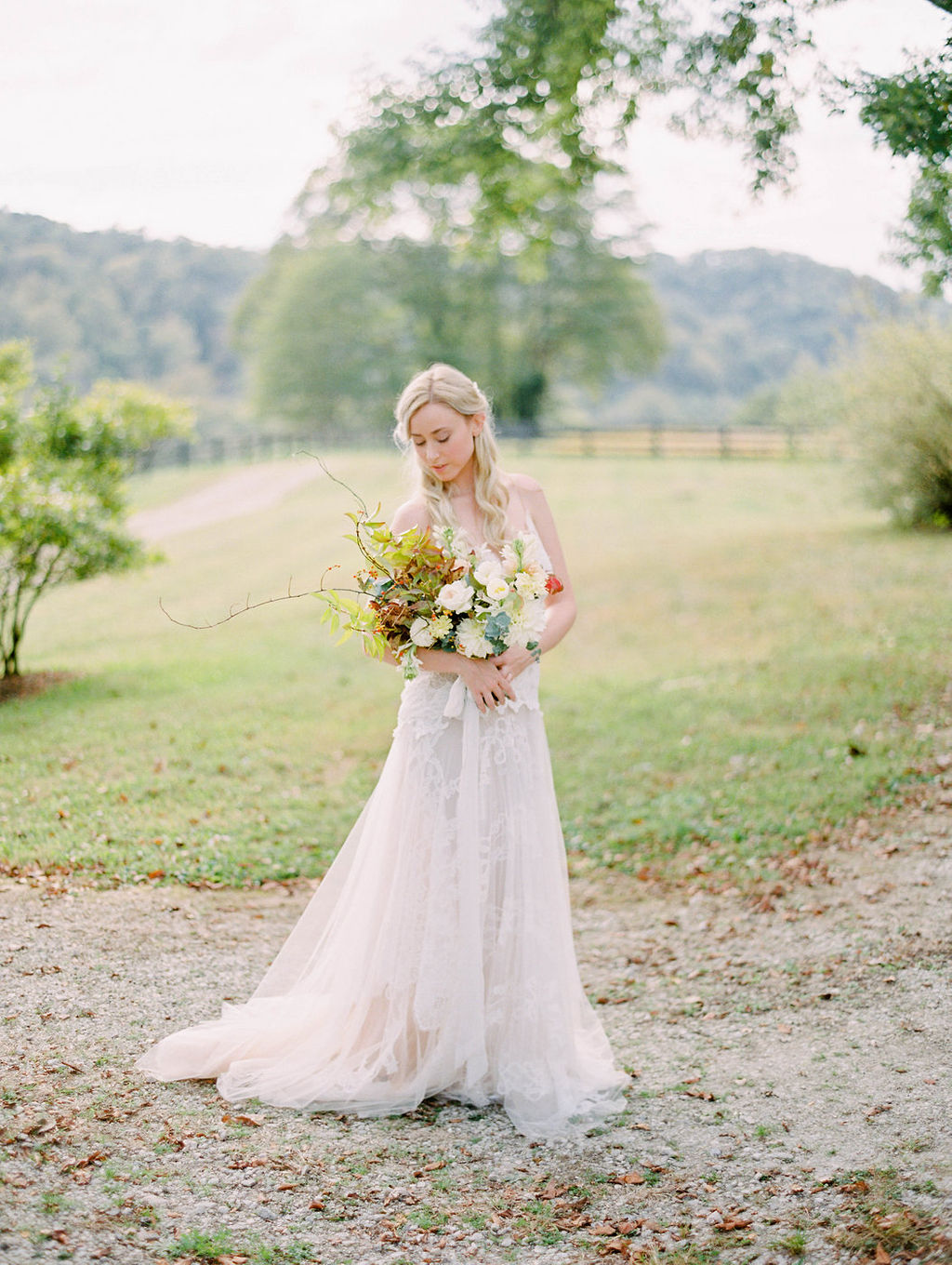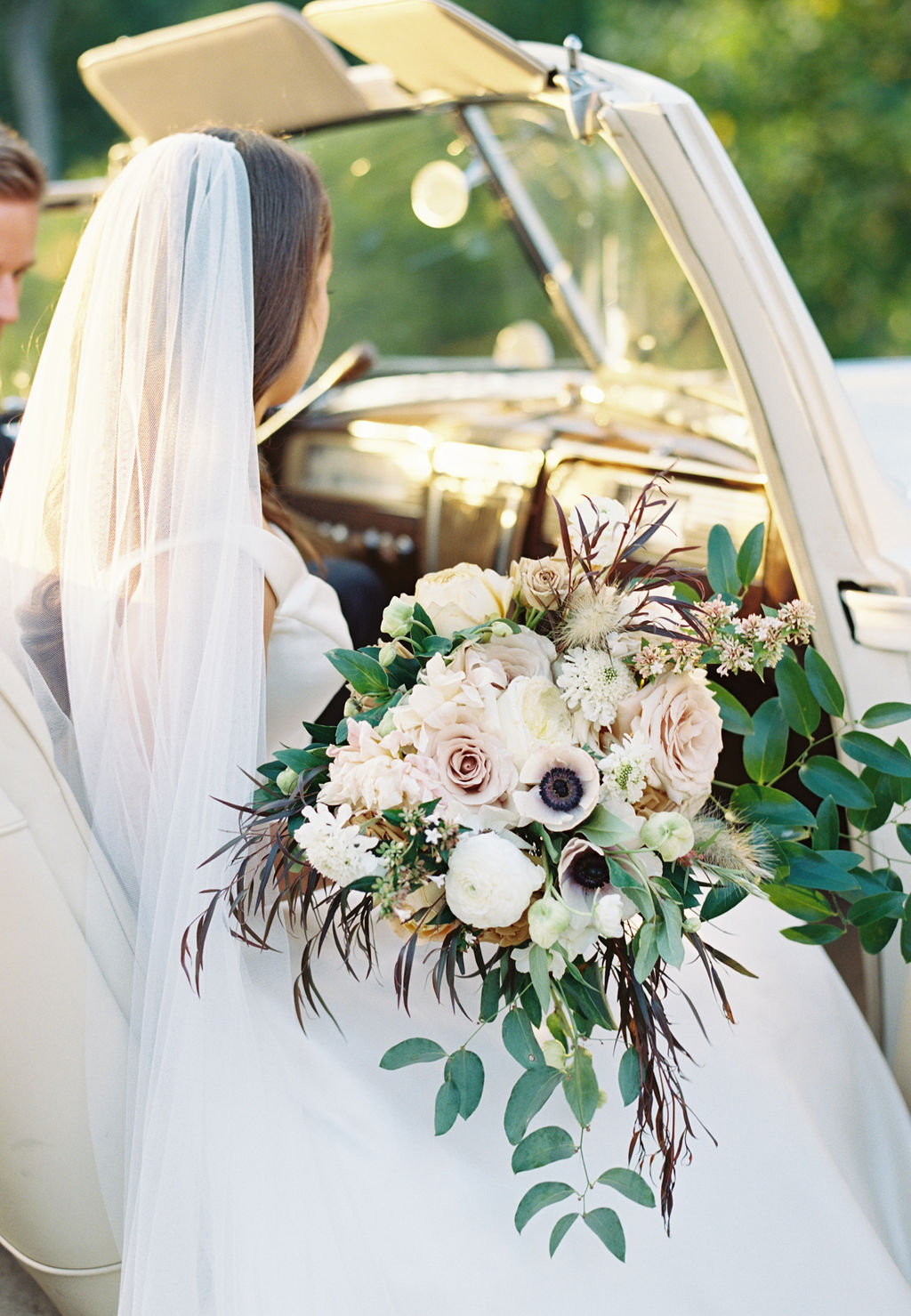 WHAT DO YOU LOVE MOST ABOUT WEDDINGS? I love the quiet moments. The private moments during a gift exchange, a first look, a prayer, or reading over a love letter. These moments are where I often see and hear meaningful thoughts, emotions, and beauty shine through. These are my favourite moments to capture that add to each couple's organic story.
CAN YOU RECALL YOUR FAVOURITE WEDDING EXPERIENCE? I don't know if I can recall one - but my favourite wedding experiences are when couples are ready to do the unexpected during their portrait sessions. I love when couples are ready to run with me through a field, sail away on a boat at sunset, dance in the streets and anything in between. These are when I see genuine laughs, the biggest smiles, and loving moments emerge.
SHARE YOUR FAVOURITE IMAGE WITH US AND TELL US WHY. This is my favourite image below because there is so much depth and emotion to this organic moment. Often the unplanned spontaneous moments reveal the most naturally joyful images. Every engagement session and wedding has these moments and these are always my favourite images because they showcase the uniqueness of each couple's love.
ASIDE FROM FAMILY & FRIENDS, THREE THINGS YOU CAN'T LIVE WITHOUT? My sweet dog Mr. Peabody... but dogs are family right? Good coffee and quiet time outside
WHERE WOULD WE FIND YOU ON A SUNDAY MORNING? You can find me curled up on my couch watching the sun peek through our curtains with a coffee in hand. Coffee is soon followed by a stroll around my neighbourhood with my husband Joel and our dog Mr. Peabody. If I'm really lucky I might just have time to pull out the book I'm reading and spend some time in the hammock underneath our magnolia tree.
HOW WOULD YOU SPEND YOUR IDEAL DAY OFF? My ideal day off would be schedule free with nowhere to be. I would get cozied up in a blanket and watch the sunrise on the beach with coffee and pastries while my dog, Mr. Peabody, plays in the waves. I'd then fill my day with a good book and exploring local antique stores to see what hidden treasures can be found. And I'd end it all with a bath topped off with a LUSH bath bomb (my favourite)!
Atlanta wedding photographer AMANDA OLIVIA PHOTOGRAPHY is a valued member of our Vendor Collective. Amanda is a film photographer based in the Southeast United States who believes in living an intentional life and creating lasting legacies for her clients. "We know that life is full and time passes quickly, so we believe in documenting the ever changing seasons of life. While seasons change, photographs last forever. It's an absolute privilege to photograph your most cherished moments, and deliver timeless images and heirlooms that will be treasured in your family for generations to come. Helping you preserve your legacy is our greatest privilege." You can see more of her work in her portfolio here and you should check out this Sophisticated sentimental summer Georgia wedding.