We're sitting down with Arizona Wedding photographer STEPH WAHLIG today to learn more about what makes this talented lady tick! For Steph it's the excitement and the love of each wedding that she loves the most. "Each wedding is incredibly unique to one another. The dynamics of the family, the intimate love the bride and groom have for one another and the ability to witness a love story being played out is what drives me. During the day I'm often laughing, smiling and or crying and I don't know any job that lets you feel those kind of emotions." Read on to find out more...
WHAT MADE YOU WANT TO BECOME A PHOTOGRAPHER? To be honest, I never had that dream of being a photographer. I just liked taking pictures. In 1999 I had my first black and white developing film class. It gave me the bug. Since then it was always a hobby and something I enjoyed doing.
TELL US A BIT ABOUT YOUR PATH TO GET THERE. In 2009 my step-dad was tragically killed in a motorcycling accident. He was only 50 years old. Because of this event I had a huge heart to heart with myself and realised that I hated teaching high school and really loved photography more. A month after he died, I bought a camera and have not turned back.
HOW WOULD YOU DESCRIBE YOUR STYLE? I have always loved pops of colour and candid style images. I would say my work tends to fall on the strong colours of portra and pushed fuji (film stocks for those not in the know!). I love outside ceremony and receptions and tend to love the weddings that have a unique backdrop. My brides love adventure and traveling and their weddings often incorporate those things.
CAN YOU RECALL YOUR FAVOURITE WEDDING EXPERIENCE? Definitely! I was in Honduras shooting a wedding. The bride and groom surprised their guest by having a capuchin monkey (you know the kind from "Friends') deliver the rings. It was hysterical and incredible to witness. This little guy walked down the aisle, hoped on the groom's shoulder and gave the bride a kiss on the cheek. I'm not sure anything could top that moment and the guests talked about it all night!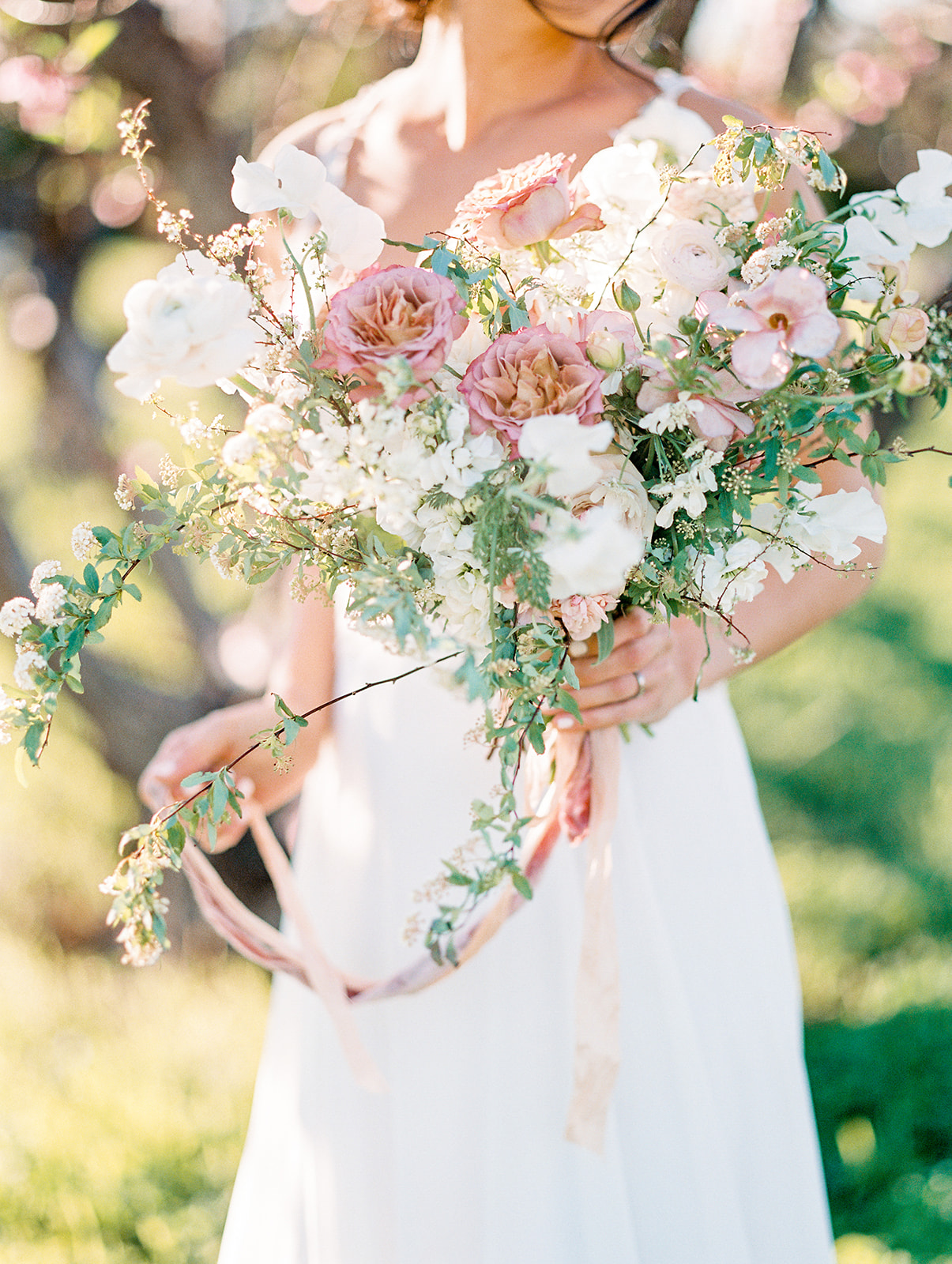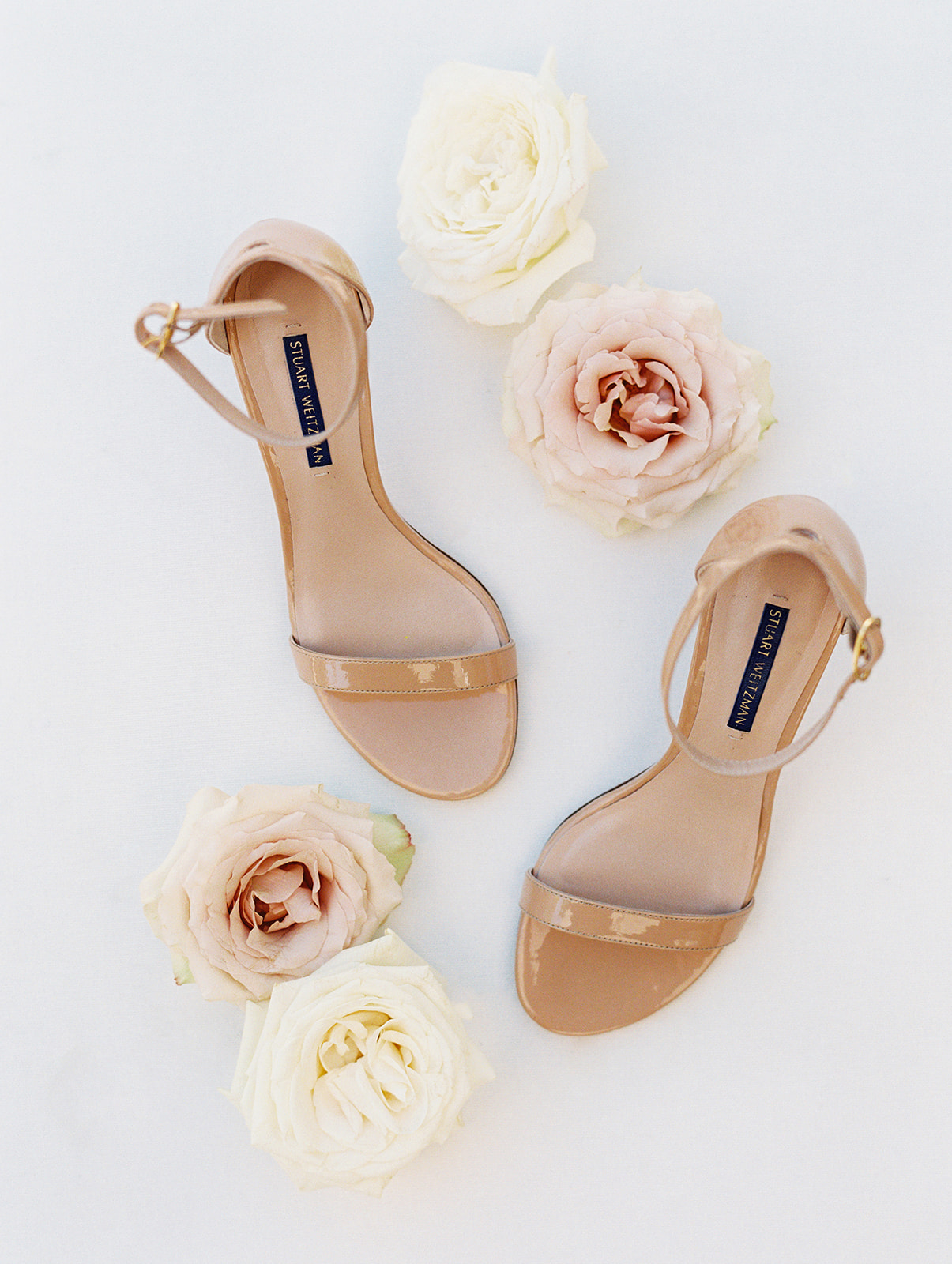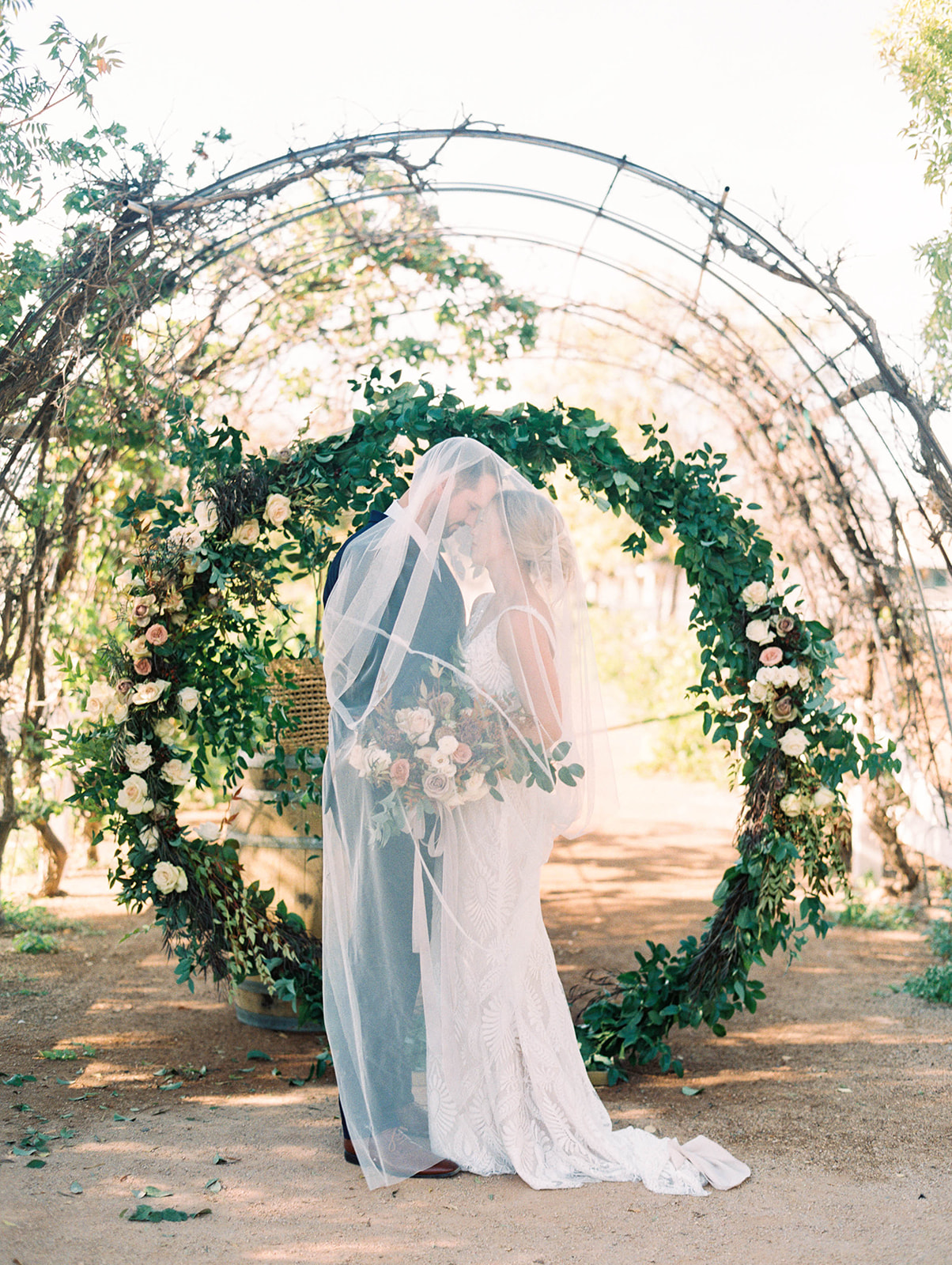 ASIDE FROM FAMILY & FRIENDS, THREE THINGS YOU CAN'T LIVE WITHOUT? Avocados! I'm a huge Keto eater and avocados are life. Hair Ties: Because come on. I live in Arizona. Travel: I travel quite often and it keeps me sane. I love learning about other cultures, eating different foods and learning about the world outside of my southwest life. I also truly believe that traveling makes you a better human.
WHERE WOULD WE FIND YOU ON A SUNDAY MORNING? If I don't have an engagement session or wedding I am with my babies. I have a 5-year-old son and a 7-year-old daughter. My husband is a golf pro so he is often gone so it's just me and the kids. It is my NEEDED time to be with them. Being a mother is the best gift god has ever given me. I can't even fathom my life without this amazing gift. Sundays we eat pancakes, play games and spend one on one time without social media. Being present with them is my favorite activity.
HOW WOULD YOU SPEND YOUR IDEAL DAY OFF? My days off during season are usually weekdays. Those days off I love to read in coffee shops, spend hours in Target or sit in a bookstore. I love to read and cook so I'm often coming up with recipes or journal with my caffeine not far behind.
Arizona Wedding photographer STEPH WAHLIG is a valued member of our Vendor Collective specialising in destination and local Arizona weddings. With a huge love for film, Steph loves wedding photography that doesn't feel forced but more in the moment. "I love colour, sunny images and photograph mostly in Arizona and California. My job is always to give you the best possible photography but to provide you with moments that show who you are and to capture who you are. Because of this I tend to only shoot a few weddings a year because I want to be able to truly get to know my clients." Check out more of her portfolio here.