For Tuscany wedding photographers LES ANAGNOU, designing a shoot in Italy has always been a dream. When the opportunity to work with some of the finest vendors in Italy presented itself, they leapt at the chance to capture the essence of what Tuscany has to offer. Working amongst the beautiful grounds of VILLA MONTANARE with planner CHLOE & MINT, the colour palette consisted of earthy tones and took advantage of all the quaint nooks throughout the property which is surrounded by olive trees groves.
Paul & Yiota of LES ANAGNOU tell us, "When wedding guests are traveling abroad for a wedding, one of the most important things would be to make sure that they are truly experiencing what the country has to offer in the most convenient way. Italy is a wonderful destination for weddings and people would want to experience Italy for the beautiful landscape, the food and the culture. And a wedding in Tuscany captures all of that!
We would make sure that we hire a transportation company to transport the guests to and from the wedding venue to their accommodations and/ or airport. We are a huge fan of working with the natural surroundings while producing a unique wedding experience. We believe that couples should highlight the beauty of their wedding setting instead of masking it. We worked with a local vendor on the rentals and our floral designer used local florals and greenery for the lovely bouquet and centerpieces.
Our model was the quintessential Tuscan goddess. She was able to bring our vision to life through her beautiful movements and impressions. The dresses from GOSSAMER also highlighted those key components. Details consisted of beautiful stationery from PAPER OCELOT and florals by HONEYCOMB AFFAIR."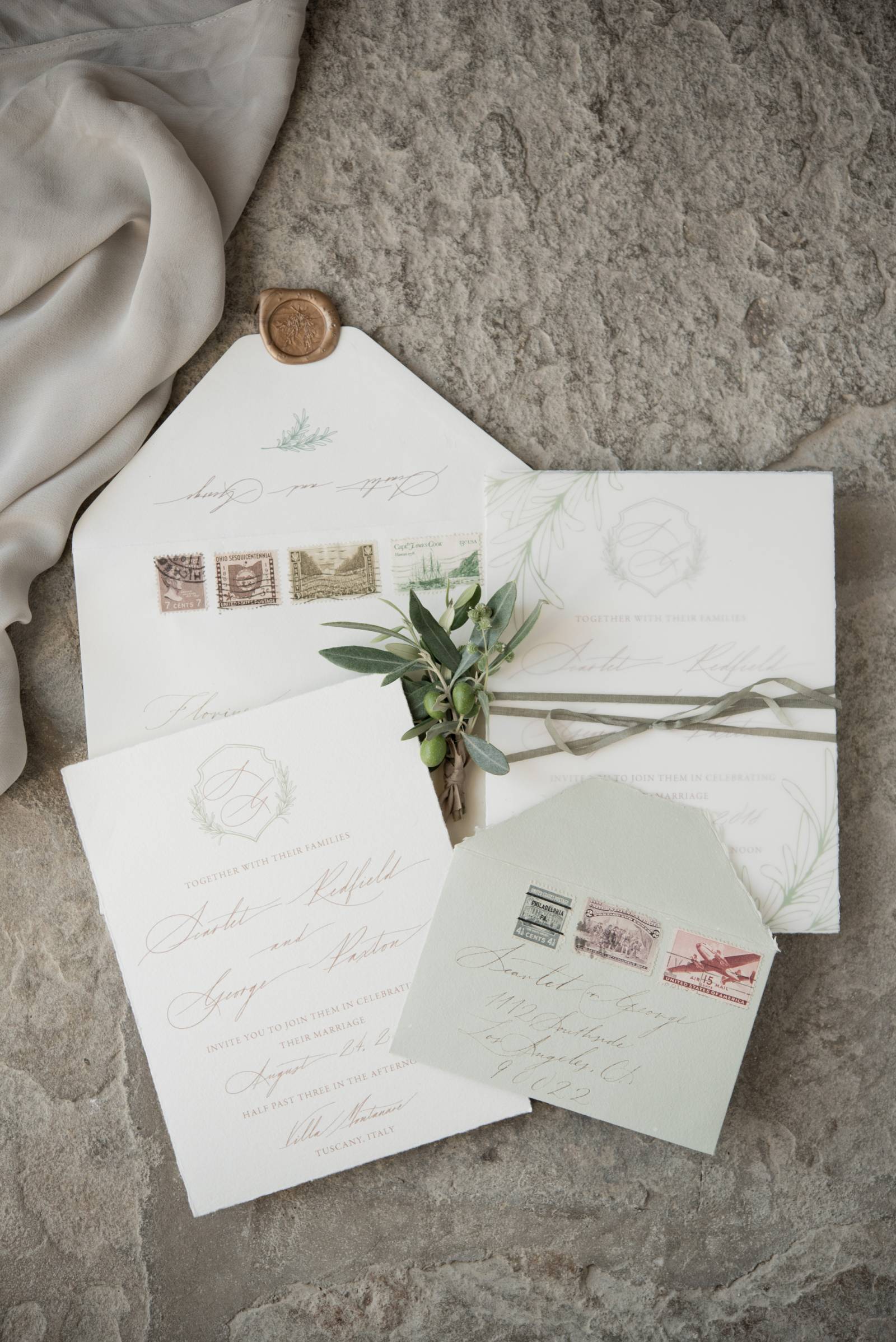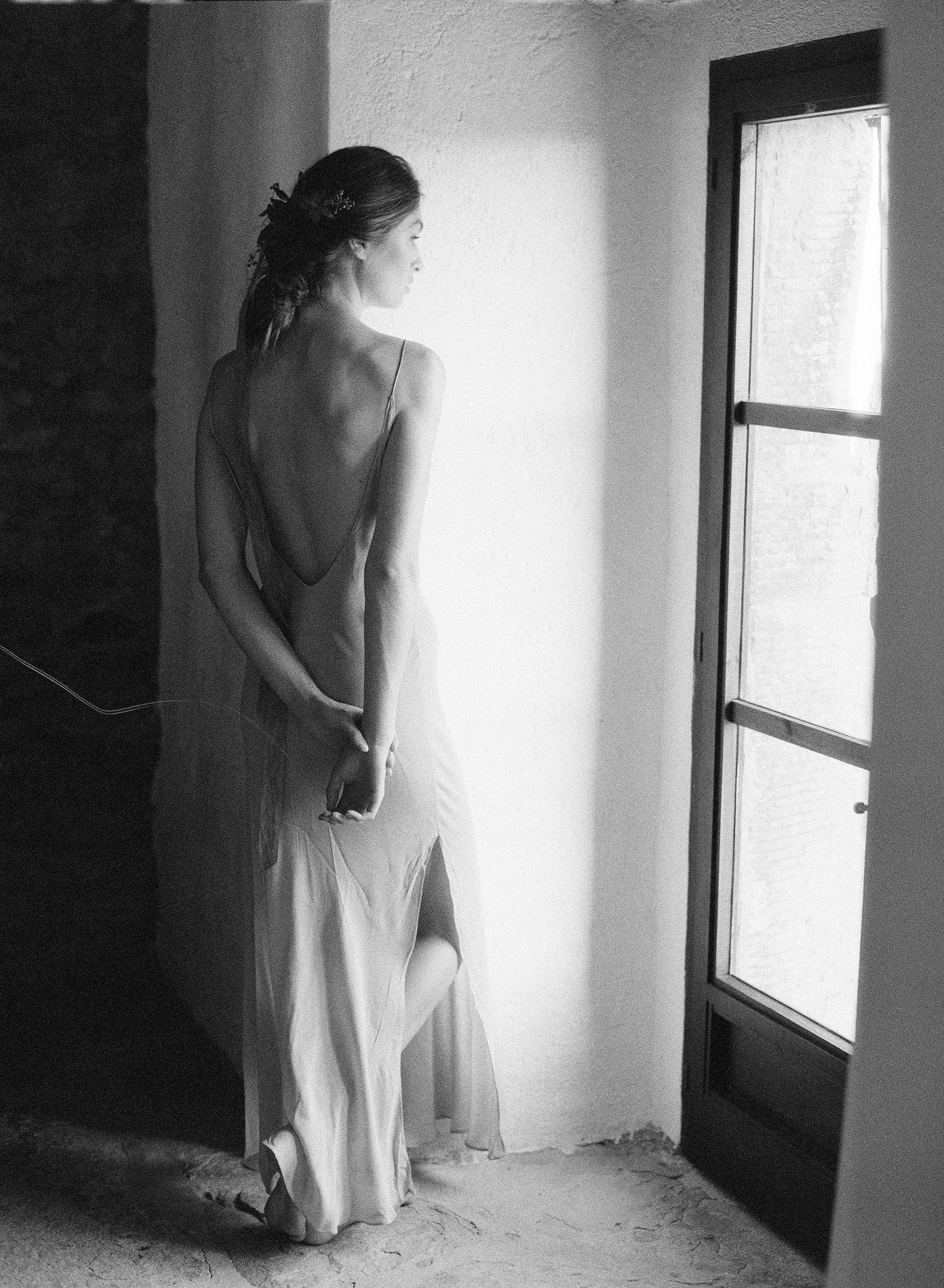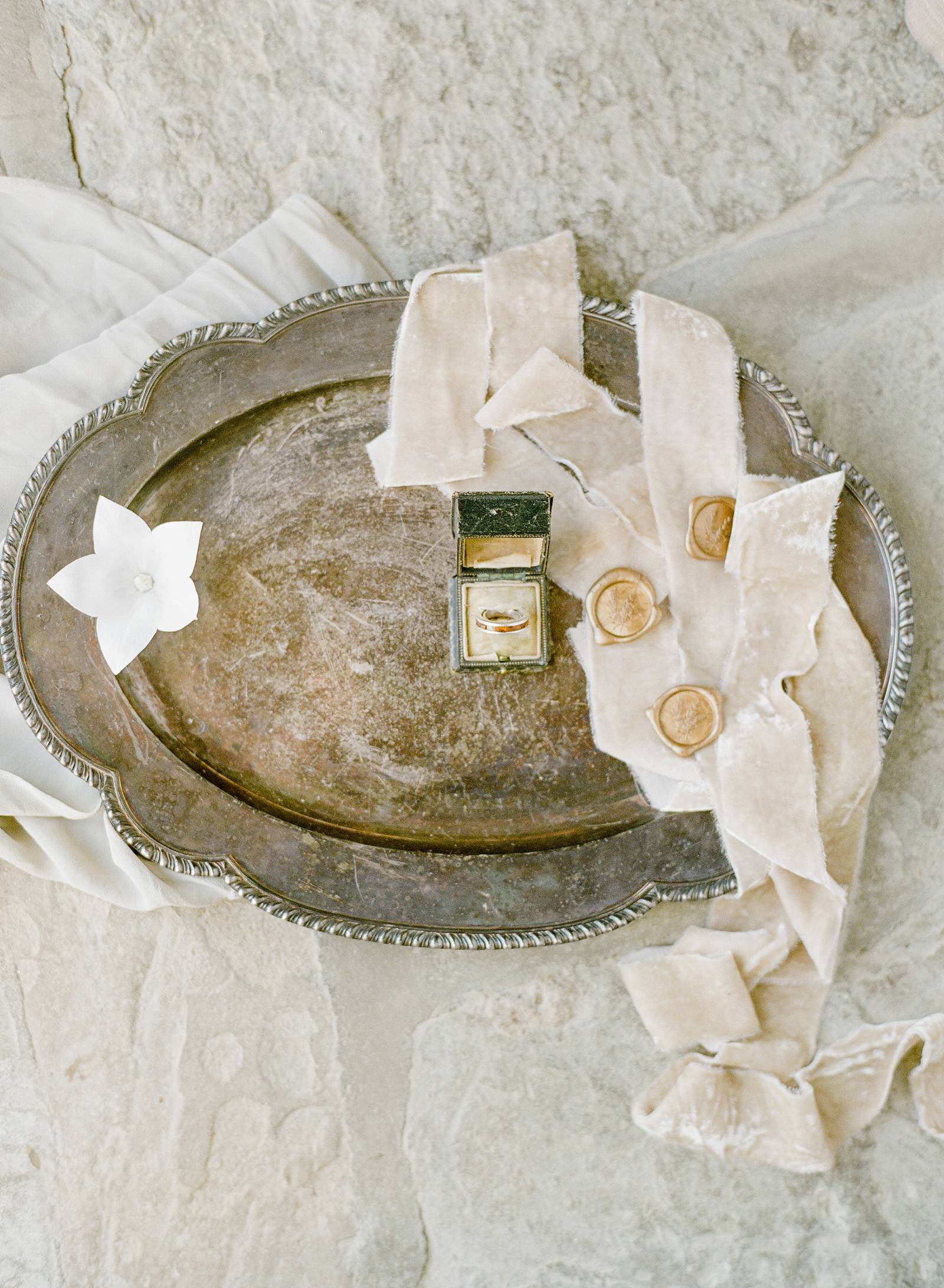 A huge thank you to Tuscany wedding photographers LES ANAGNOU for sharing this stunning Tuscan inspiration with us. Paul and Yiota are a husband and wife photographer duo who live just outside Athens, Greece with their two children and lovely beagle. They share a love for travel, fine art photography and summer dives in the Greek islands. This duo is all about capturing wedding prettiness and producing images that you will look and say WOW. Film is their favourite medium as they believe that there is no better way to capture emotions and all that is happening on a special occasion in a more genuine way. True believers of open communication and a desire to capture your dreams, they are honoured to be part of your celebrations. Published in some of the industry's most popular blogs like Martha Stewart Weddings and Italian Vogue, they are bound to create timeless and luminous images of your most unique moments. You can see more of their work in this Magical Ethereal Sunrise wedding inspiration on the Greek Islands.