Hayley & Ryan wanted their wedding day to be a true representation of them as a couple. Captured by BREE WOOLLISCROFT PHOTOGRAPHY, they held their ceremony at the Vail Mountain Wedding Deck, and following it up with a reception at ARRABELLE SQUARE in the village. Planner & stylist SAGE EVENTS CO. helped the couple tie in personal stories to all the details, like the signature cocktail which was the drink they had on their first date. "Overall, we wanted the style to be modern, timeless but not overly traditional, bright, and relaxed, with a little bit of luxury since we were in Vail! We also wanted the day to be inspired by the natural beauty and colours throughout Vail's mountains and villages."
WHY DID YOU CHOOSE THIS LOCATION? Vail is a location that is special to us for a few reasons: it's where we went on our first weekend trip away together, Ryan first met my family there, and we both love to ski/snowboard. We knew we wanted a Colorado mountain wedding, and after we saw the Vail Mountain Wedding Deck and the Arrabelle Square Reception tent, we were sold! We loved that the gondola would transport guests up to the ceremony and that the reception tent was right in the middle of all the energy of Lionshead Village. It was the only venue we looked at in person, and we knew right away it was perfect. We also happened to be on Gondola #1 when we were going to visit the Wedding Deck for the first time, which we've always said is good luck—so it felt like a sign!
HOW DID YOU MEET? Despite both being from the northeast, we met in Denver, Colorado. We first met when our mutual friends, Emily and Matt, visited Ryan after he moved to Denver, and I joined them for a night out in the city while I was a student at CU Boulder. Nothing happened that night, but we thought of each other as the next year went on. When Emily and Matt moved to Colorado a year later, we reconnected at their Ugly Christmas Sweater holiday party where we hit it off and chatted all night. We went on our first date soon after the New Year, and were inseparable after that!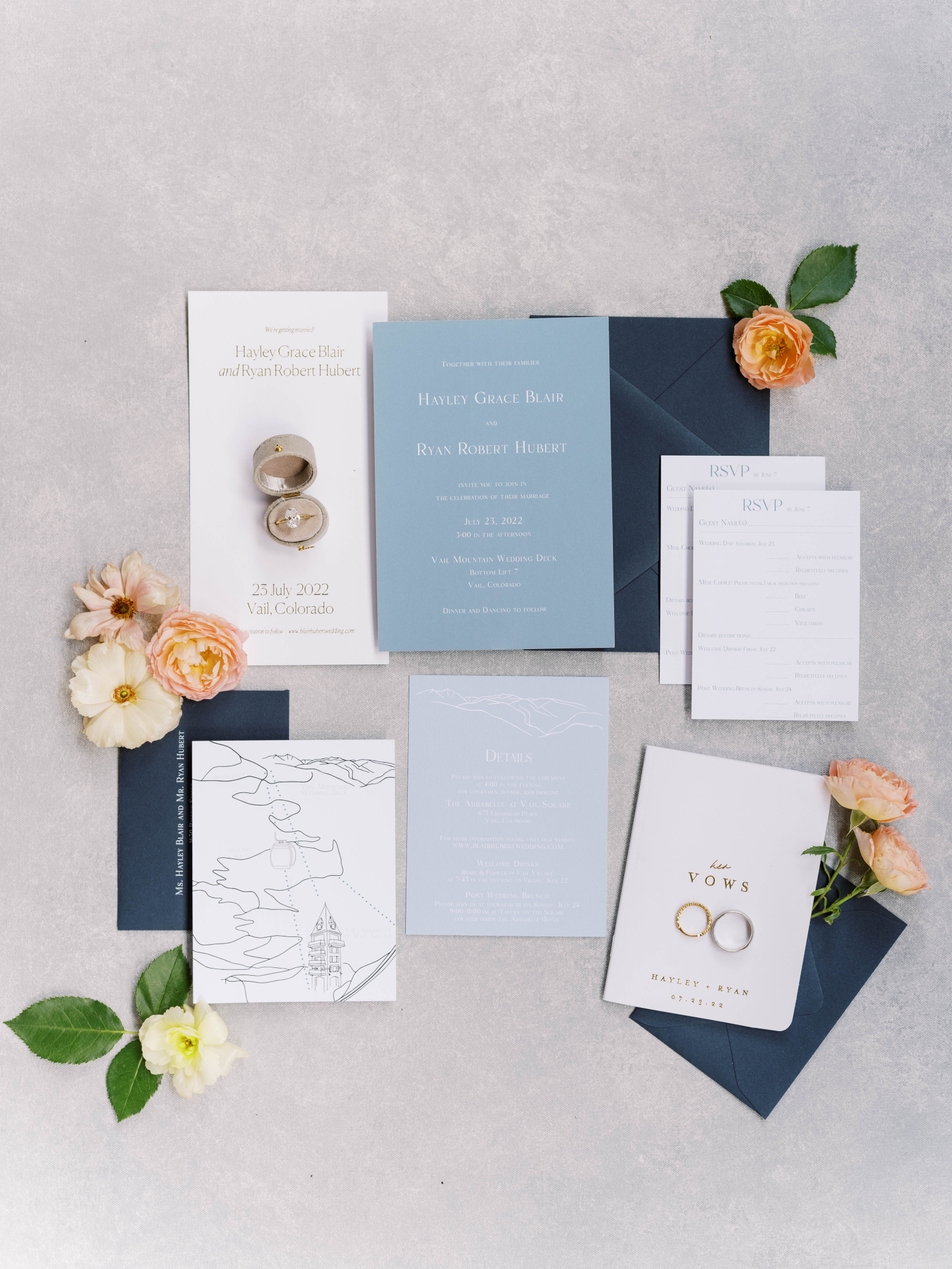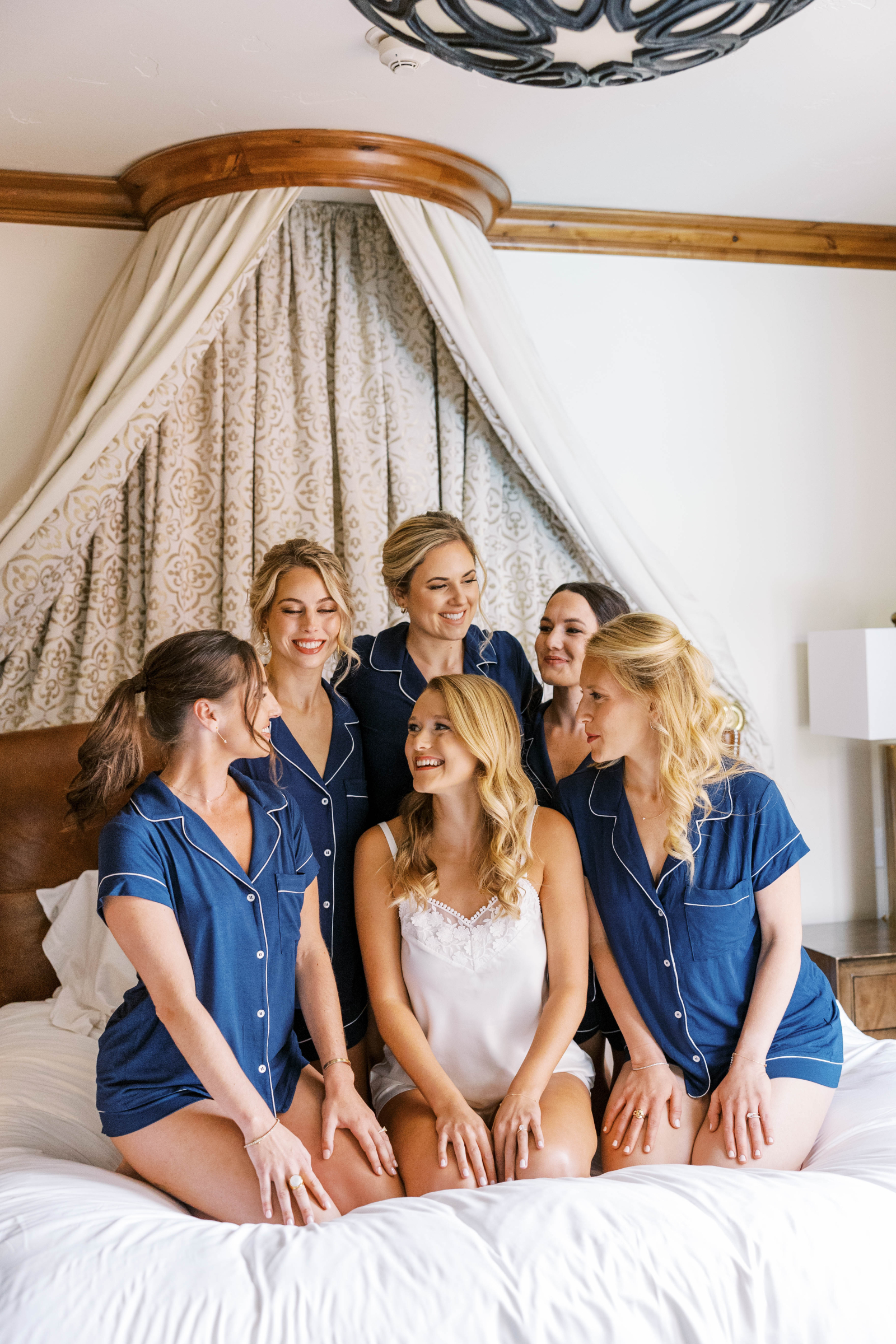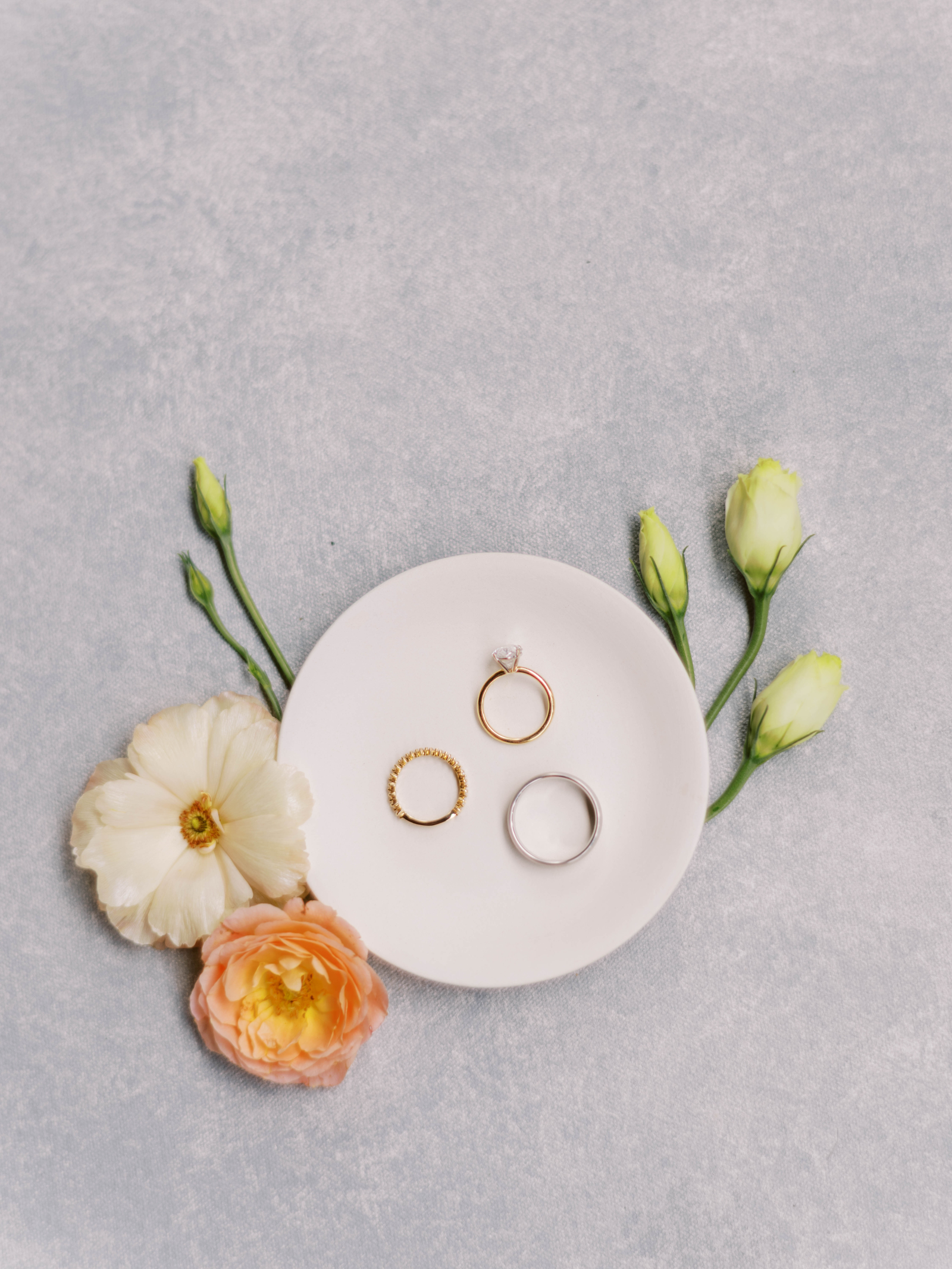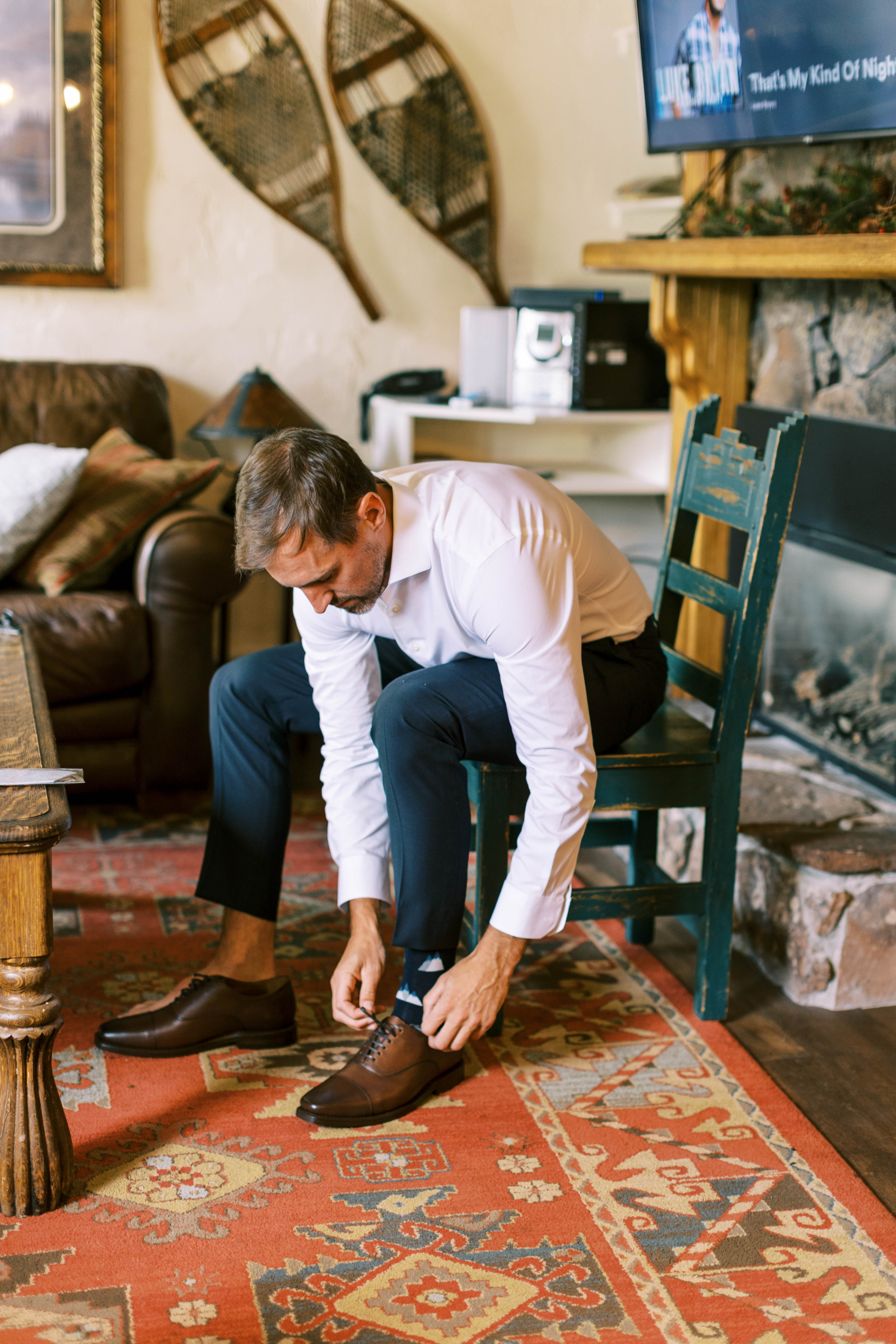 TELL US ABOUT YOUR PROPOSAL: Ryan booked a trip for us in Aspen, Colorado on Memorial Day Weekend of 2021, telling me that he received a weekend away at a location of his choice from his company for his 10-year work anniversary. This was a great plan since Ryan knew I would have suspected something if he had randomly organised the trip himself, since I'm more of the planner in the relationship. On the day we arrived, we went for a hike at Buttermilk, one of Aspen's ski mountains. After we got to the top, we found a private spot to sit before taking the chairlift back down the mountain. Ryan set up my phone to take what I thought was a self-timed photo of us (it was actually a video!), read me a sweet letter he wrote, and then asked me to marry him. I was so surprised and happy, and he then revealed that he was lying about this being a gifted trip. Instead, he had planned for us to stay at The Little Nell which was a hotel I'd always wanted to go to. We ate lots of amazing food, explored Aspen, and daydreamed about our future together.
TELL US ABOUT FINDING YOUR WEDDING DRESS/ATTIRE: I first went dress shopping with my sister, mom, and one of my bridesmaids in Denver, Colorado where Ryan and I live. I knew I wanted something that was fitted and modern with clean lines, but I tried on a variety of styles to get a sense of what I liked. Though it was a fun day, and I found a couple options that I really liked, I didn't think I had found the one that I could see myself getting married in. A few weeks later while I was visiting my sister in New York, I realised the designer Romona Keveza was having a trunk show of her new collection the same weekend I was there. I saw a dress from the collection on Instagram that I instantly had a feeling was THE DRESS. My sister came with me to try it on, and we both fell in love! It was modern, elegant, and timeless, and fit the vision for the day perfectly. We knew it was the one immediately.
DESCRIBE YOUR WEDDING FLOWERS: Our colour palette for the wedding was inspired by the organic and natural colours of Vail in the summer, anchored in blue, green and ivory tones with accents of peach and pink tones, which inspired our wedding flowers. I absolutely loved my bridal bouquet by Honeycomb Floral Co., which included a variety of neutral blooms with pops of colour, and a few white orchids as a nod to my mother's favourite flower. To contrast with my more neutral bouquet, the bridesmaid bouquets had more colourful florals to bring to life the full colour palette. For the ceremony, our florist created two asymmetrical structures full of greenery and white and pink blooms to frame us during the ceremony without distracting from the beautiful mountain view from the Wedding Deck. We repurposed those to surround the bar in the reception tent, and had colourful and lush floral centerpieces for each table in rectangular stone vases. We also used greenery throughout the tent, at the entrance and around the signage to add more visual interest.
FAVOURITE DETAIL OF THE DAY: One of our favourite details of the day was the lounge seating area that we had set up in the reception tent, in addition to guest dinner tables. We actually almost decided against adding this, as we weren't sure if it would be used, but it ended up being full almost the whole night with different guests using it to take a break from the dance floor, socialise with people from other tables, and have cocktails in during toasts and special dances. We loved that it was beautiful but also functional, and looked similar to our living room furniture!
WHAT ADVICE WOULD YOU GIVE OUT TO A COUPLE PLANNING THEIR WEDDING? Hire a planner! Hiring Elise and Madison at Sage Events made our planning process so much more organised, cohesive, and enjoyable. Also, talk to all your vendors on the phone before hiring them rather than just via email or text. It was important to us to make sure we connected and got along with all of the people who were going to be around us for one of the most special times and days of our lives. And importantly, stay true to your style as you plan the wedding—it will naturally feel personal and reflect you as a couple.
MOST MEMORABLE MOMENT? Definitely the ceremony, which was at the top of Vail Mountain on the Wedding Deck. The anticipation and excitement while taking the gondola up to the top of the mountain was a crazy feeling we'd never experienced. The weather forecast was not looking great that morning, but we got lucky and the weather cleared just before the ceremony. My sister, who was also my maid of honour, officiated the ceremony, which made it even more personal and emotional. Hearing her words as well as each other's personal vows while on top of a mountain with the most important people in our lives was incredibly special. And the views were breathtaking!
WHAT ASPECT OF THE WEDDING WAS THE MOST IMPORTANT TO YOU BOTH? To have all of our closest family and friends together in one place, and create a flow of the day/weekend that allowed everyone to experience Vail's mountain and villages, all while being well fed and having a ton of fun.
ANY OTHER DETAILS THAT HELP TELL THE STORY OF YOUR DAY? A few other details that were personal to us were our signature cocktails: a spicy serrano margarita which we had on our first date, and an Aperol spritz, our favourite drink to enjoy in the summer. We loved the beautiful drink signage by Camille at Handsome Love Co. that brought this to life. On our menus, we also had a personal note to guests to welcome them and thank them for coming, which was important to us to show how grateful we were for everyone making the trip to Colorado to celebrate. We also had our baker, Cornerstone Chocolates, create Italian Rainbow Cookies in our wedding colours as a dessert bite, as they are our favourite cookies that I grew up eating, and that I introduced to Ryan when we met.
TELL US A LITTLE ABOUT YOUR HONEYMOON: We went to Greece two days after the wedding and had the best time. We visited three islands: Milos, Mykonos, and Santorini. It was the perfect mix of adventure, exploring, and relaxation following a busy year of wedding planning. We are really happy we went right after the wedding to ride the high of being newlyweds!
IS THERE ANYTHING YOU WOULD CHANGE OR DO DIFFERENTLY? Honestly, no! We were so thrilled with how everything came together and how smoothly it all went. We feel incredibly lucky for how perfect and full of love the day was.