Gorgeous bride Emily knew that her wedding to Brett would be a romantic summer garden-party inspired celebration based on the time of year and her obsession with flowers. She tells us, "I have always loved flowers - from playing in my own Secret Garden as a little girl to getting engaged in a rose garden - beautiful outdoors settings have always made me feel fairytale-esque and that is the feeling I wanted for our big day."
Portland. Maine wedding florist ABBY GARDEN FLORAL created some stunning florals for the day. Emily tells us, "I knew Courtney would knock it out of the park and I completely trusted her to make my vision come true. She incorporated huge pink garden roses, fragrant peonies and pops of white anemones. I was blown away by her designs throughout the whole day."
Captured by KIM BRANAGAN, the venue ANTRIM 1844 was chosen for its English Rose Gardens and historic appeal. "We wanted a venue that majority of our guests could stay at so it was more of a weekend experience. On top of all that we also wanted somewhere that provided most of the catering. When I stumbled upon ANTRIM 1844 I was so happy to find a place that checked all the boxes. We were blown away by how gorgeous the grounds were and how accommodating the staff was. It will be the perfect weekend getaway for our anniversaries."
TELL US ABOUT FINDING YOUR WEDDING DRESS: The story of my dress is one of my favourites. I stumbled upon my dress designer, HERMIONE DE PAULA, in a Harper's Bazaar article and knew instantly that I would be wearing one of her designs. Hermione's dress are so unique and fit the whimsical yet romantic look I was going for. After reaching out to their team in London I learned they did not sell to boutiques yet but were having a trunk show in NYC soon. A few weeks later I traveled to NYC with my mom to try on her dresses and instantly fell in love. A few Skype meetings and trips to NYC later and Hermione had created my dream dress. I added a personal touches by having our initials and favourite quote embroidered onto the train along with a yellow rose in remembrance of my grandmother. On our wedding day, my dress was even more beautiful than before and I felt on top of the world wearing it.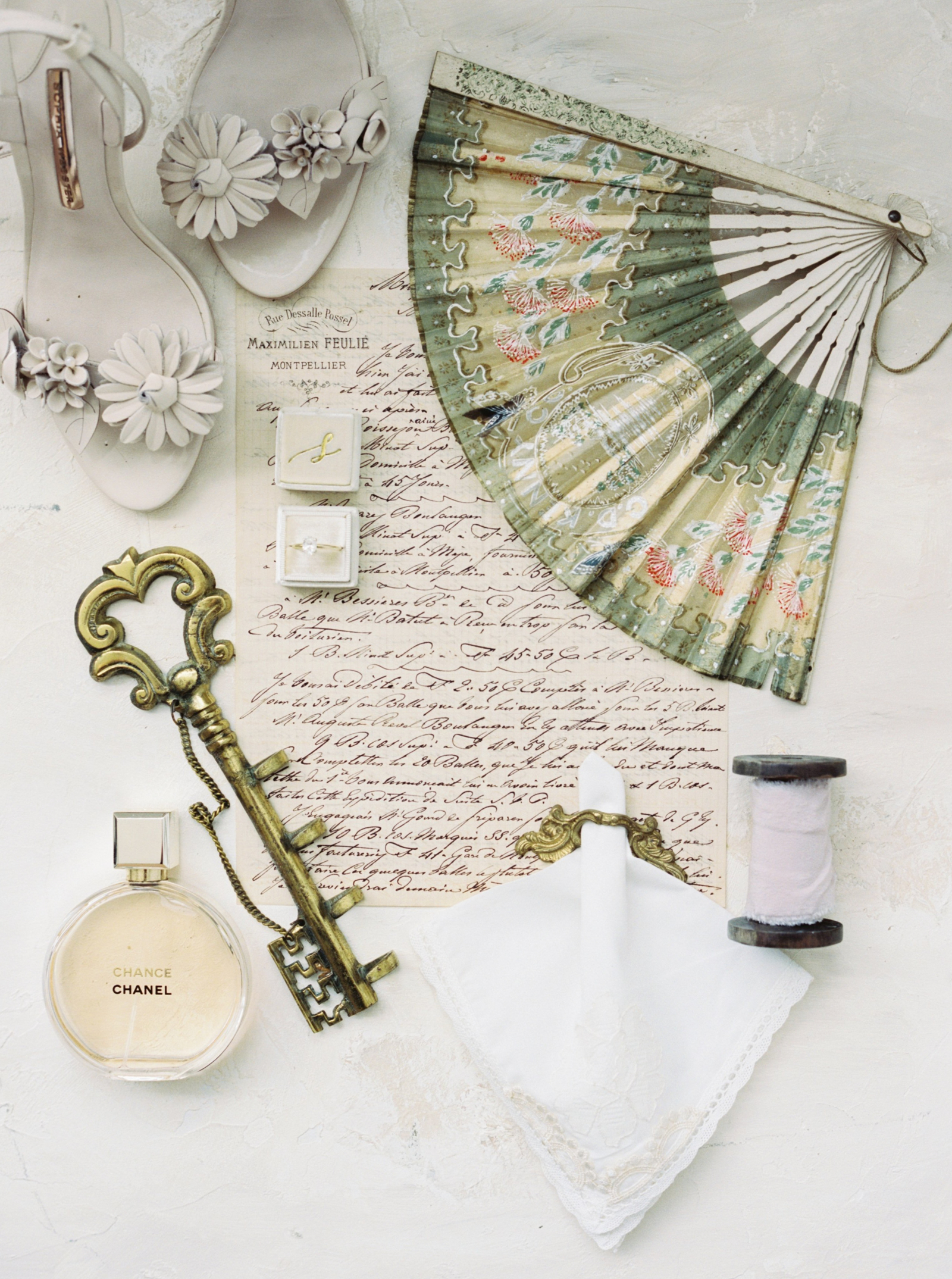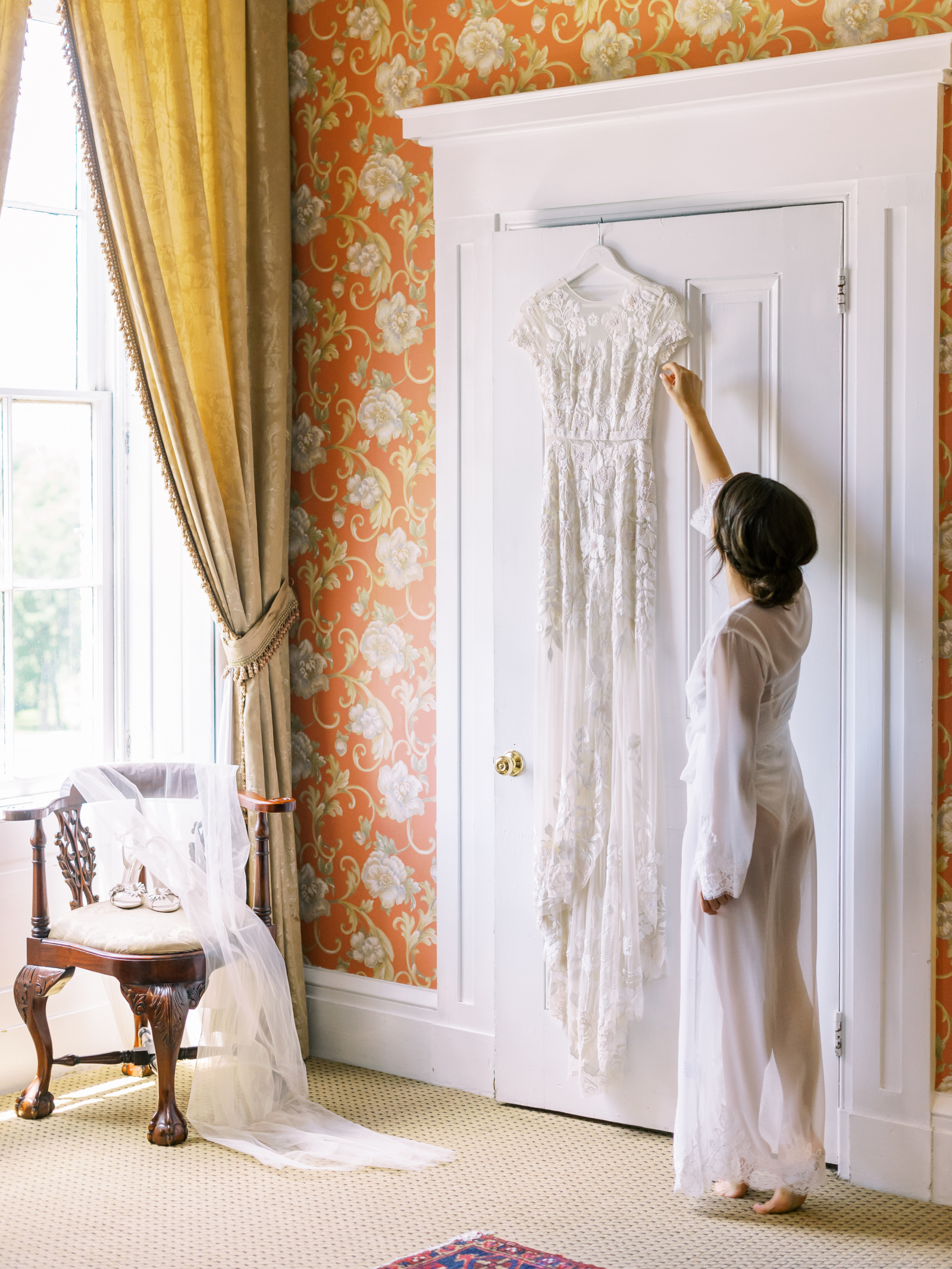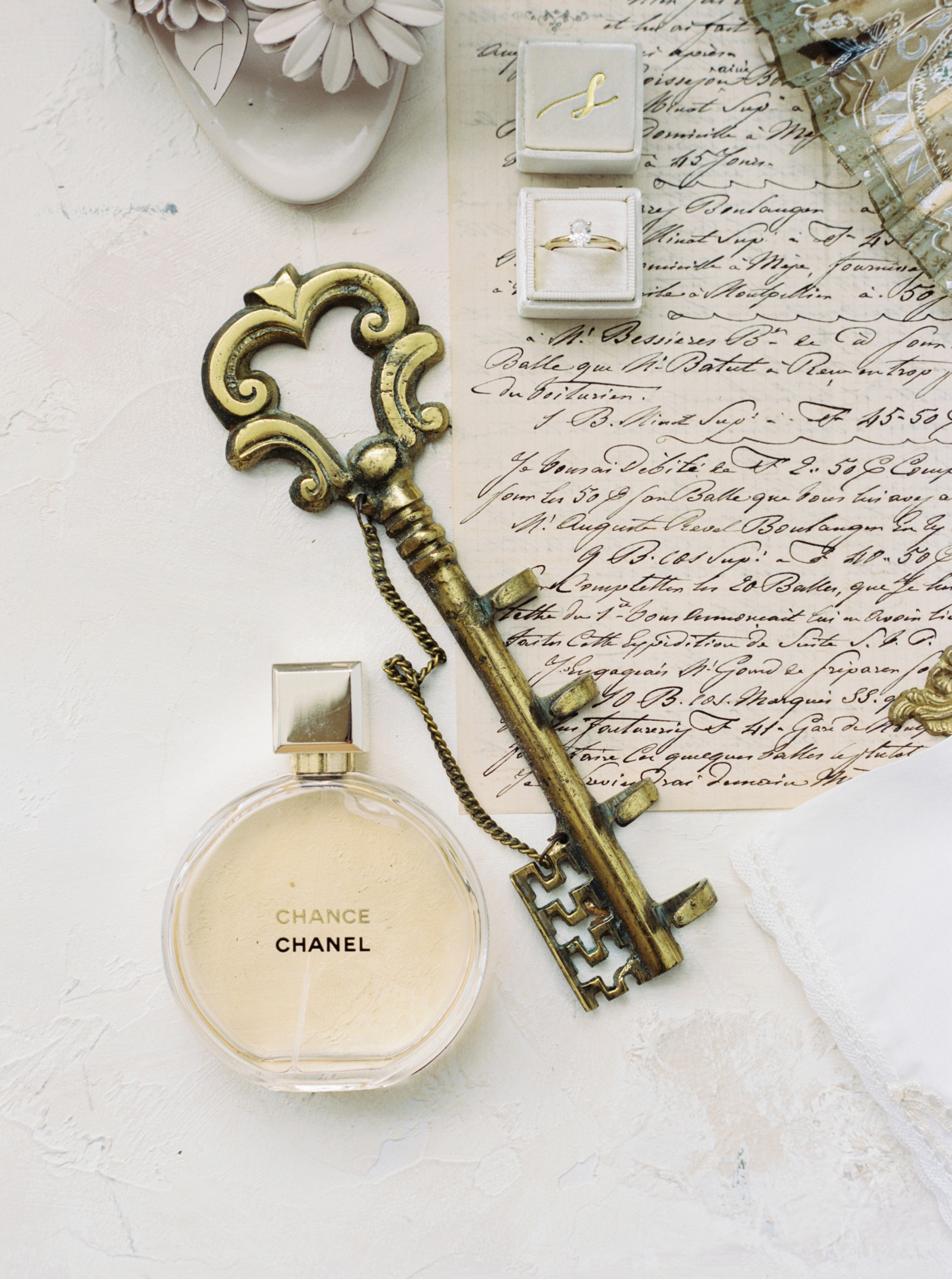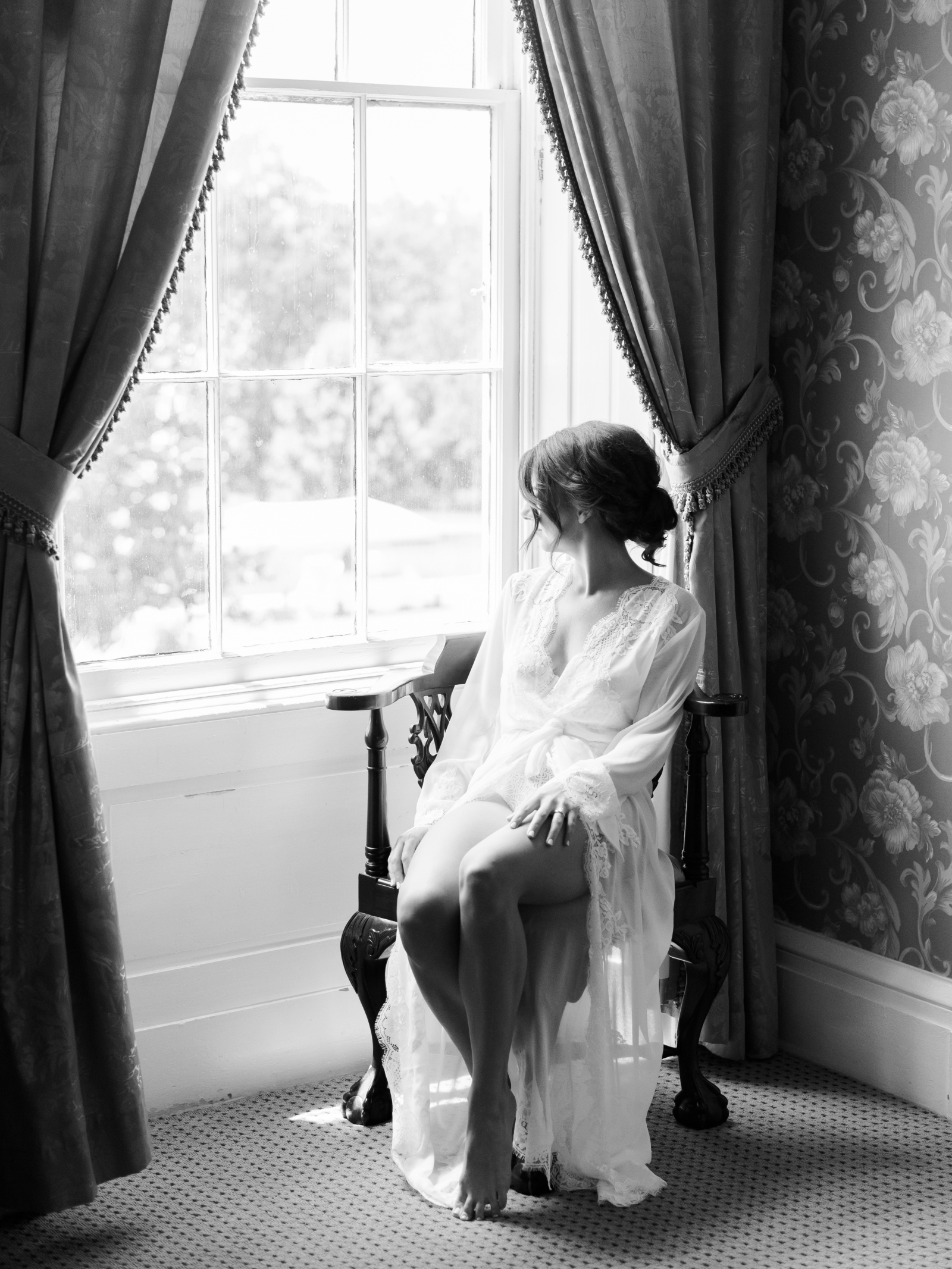 FAVOURITE DETAIL OF THE DAY: Adding personal touches was important to me so that the day felt intimate and like "us." We had our best friend marry us and the ceremony was my favourite part of the day. I loved how personal her homily was and how the audience got to know our story through the eyes of those who admired us. It was so amazing to have everyone laughing with us and tearing up with us during the ceremony. The flowers were obviously very important to me.
Our signature drink is one that I often replicate from my favourite bar in the outer banks. We called it the "Trixie" my bartender nickname Brett's parents gave me.
I have loved Dave Matthews Band since high school and have dragged Brett to many concerts over the years. It was actually Brett's idea that our first dance song be "You and Me" by Dave Matthews. After a few nights of practicing in the kitchen, I think we nailed it on the dance floor.
ANY OTHER DETAILS THAT HELP TELL THE STORY OF YOUR DAY: Another personal touch that really made the evening "us" was the popcorn machine and macaron tower. I eat popcorn every single night so I loved the idea of having an old fashion popcorn machine for late night snacks and it was a hit! We also don't love cake and had recently been on a trip to France so thought a macaron tower would be a great touch. Everything about the day was even more beautiful than I could have dreamed. I wish we could relive that day over and over again.
Portland. Maine wedding florist ABBY GARDEN FLORAL is a valued member of our vendor guide. Owner and creative director, Courtney Pino began her creative journey at a young age through modern dance and choreography. After completing advanced programs in Miami, New York and Boston, she sought a simpler life than that of the big city. This lead her to experience small-scale, organic gardening apprenticeships throughout New England. She has since spread her roots growing flowers, creating fresh from the garden meals and designing all over the beautiful East Coast from Florida to Maine. As part of the creative process and with a passion for luxury and sustainable event production, her designs embody fine art, refined yet effortless qualities, gathered from the graceful movements of contemporary dance, stunning gardens and experiences from around the world! You can see more of their work in their portfolio here.