We couldn't finish off Valentines week without featuring this insanely stunning and vibrant Spanish inspired wedding editorial by Dallas wedding photographer ALBA ROSE. Working with VELLA NEST FLORAL & DESIGN the team incorporated rich tones and colour in the florals to contrast the textures of the Mission San Jose. Modern chairs to contrast the old world environment and finally, Sangria, and desserts like Peras al Tempranillo, slow cooked pears covered in Tempranillo red wine. A mix of old world with the new. The most gorgeous paper goods by LANE LOVE PAPER CO. set the scene for this romantic, colourful inspiration.
Growing up between Texas and Spain the groom Kallum is the son of an immigrant family originating from Spain. His family finally settled down in San Antonio, Texas because the weather and the landscape reminded them of the beautiful countryside of Valle De Ruega, Santander in the North of Spain where his family originate from. San Antonio reminds them so much of their country because of the culture, architecture & history. Their love of all of this is why his parents decided to open a restaurant that specialises in cuisine of the region of Valle De Ruega.
When Kallum moved to Dallas, Texas to pursue his architect degree, he met and fell in love with Adelaide who was studying Journalism. They both decided to celebrate their love in the historical site of Mission San Jose because it reminded Kallum of his childhood days in Valle De Ruega. Adelaide found she loved the idea of having her intimate ceremony in a place filled with architectural wonder and history.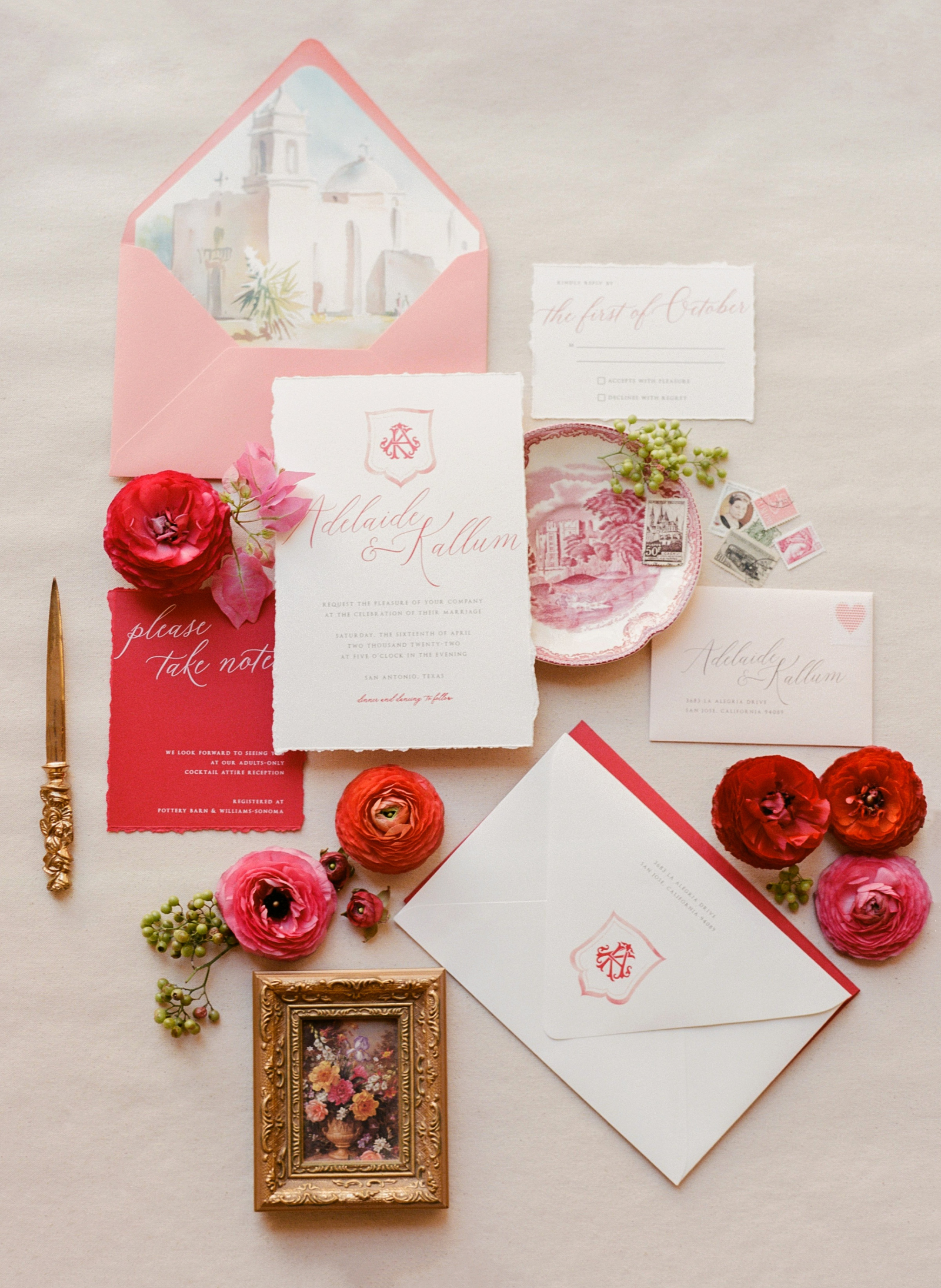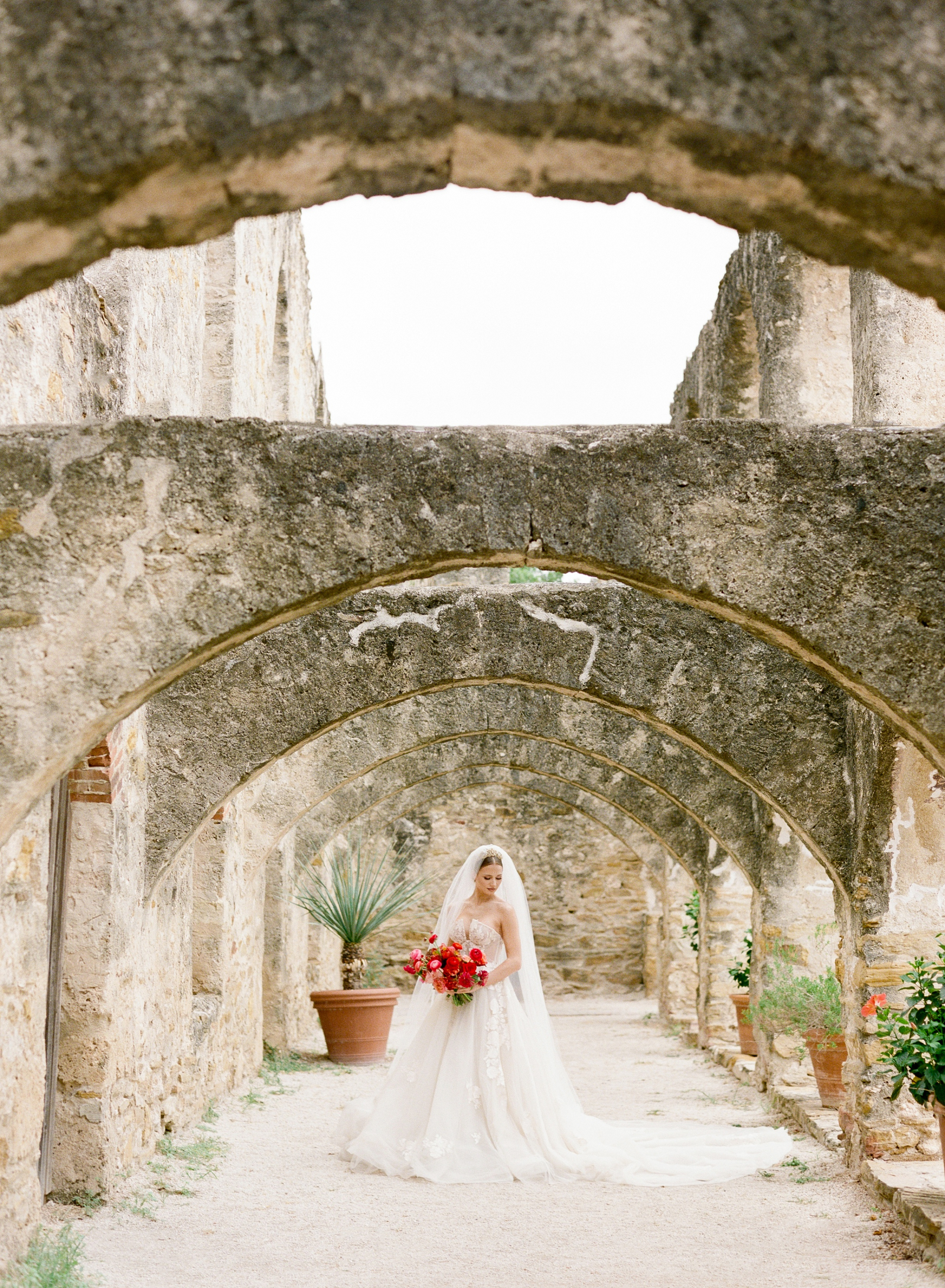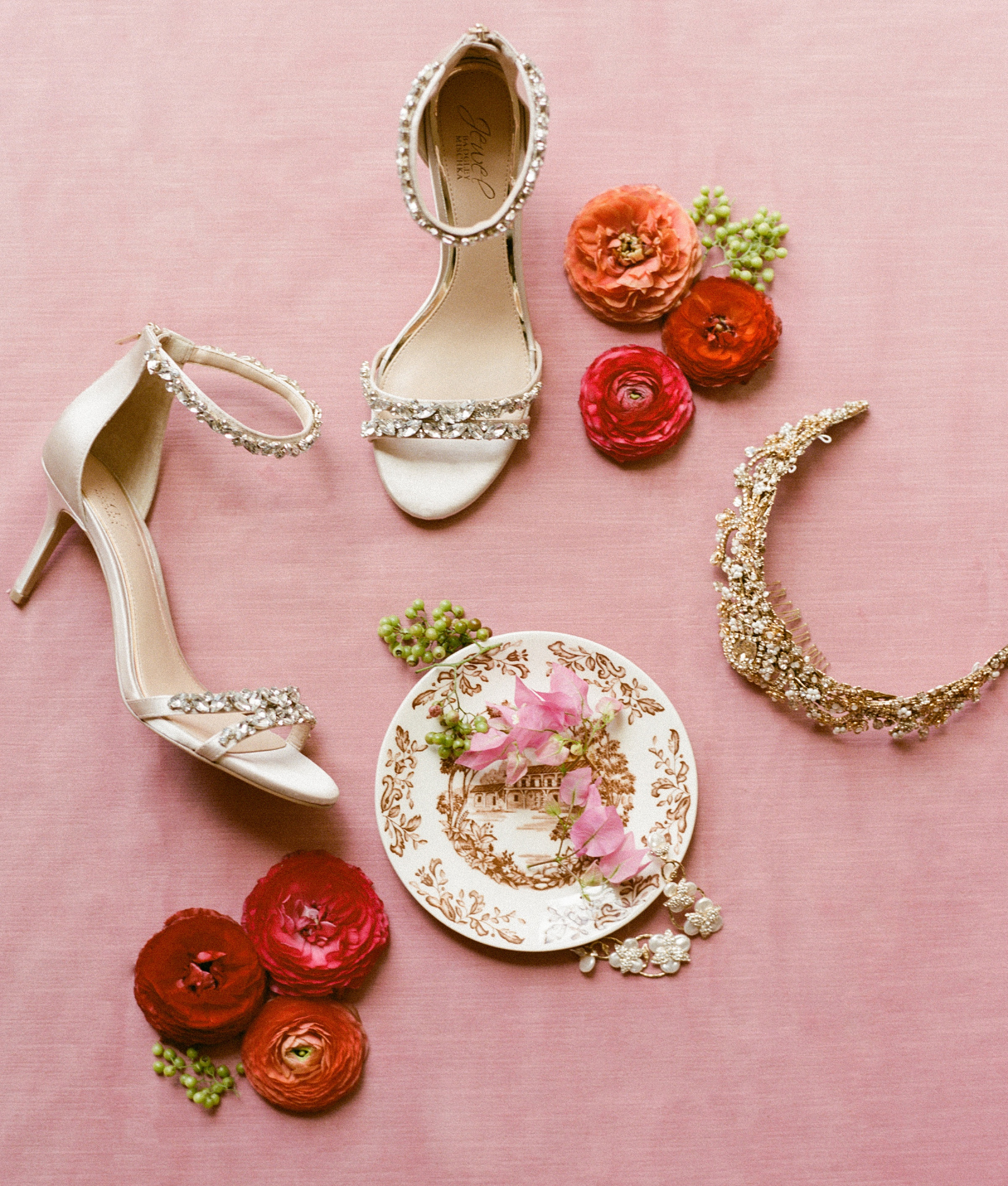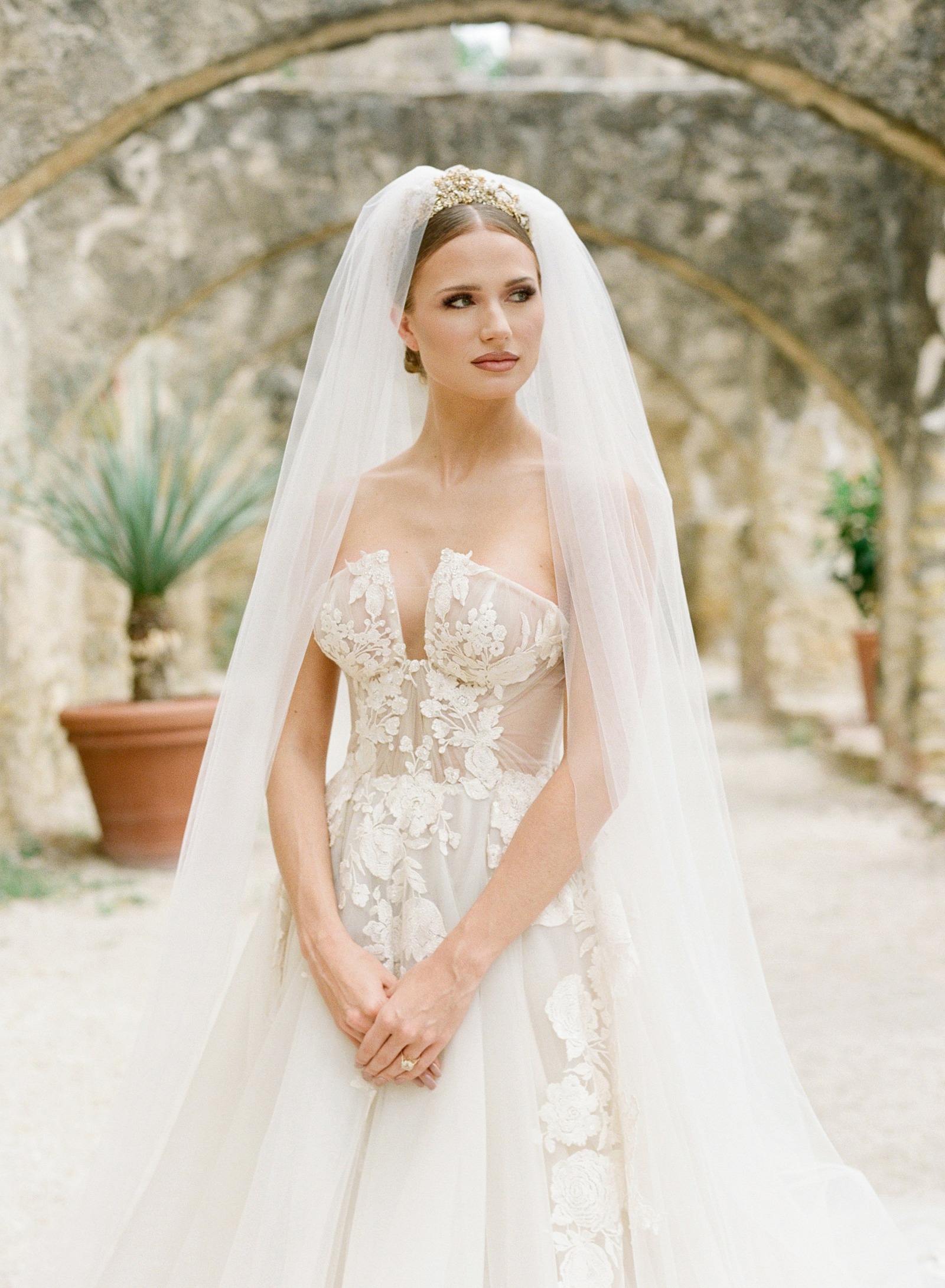 A huge thank you to Dallas wedding photographer ALBA ROSE for sharing this stunning wedding inspiration with us. Rosy is In love with the beauty of art, Rosy strives to capture feelings and meaningful moments during a wedding day crafting it into a unique masterpiece. With a photojournalistic and editorial eye, she combines candids with direct posing to tell a full story clients can relive well after. When she isn't photographing around the world, you can find her at home working out, reading a book, painting a new piece of art to give to family or friends, or cuddling with her husband and kids. Head over to see more of her portfolio.