Maison Florale: The start of Spring in Paris gave the vision for this styled shoot organised by Wedding planner EMOOVE PARIS. Located a brisk 30 minutes north of Paris, CHATEAU DE SAINT MARTIN DU TERTRE was the perfect location for this elegant elopement and provided an exquisite backdrop from the vast gardens.
Inspired by the grandeur of the chateau and the elements of spring, South African wedding photographer DELICATE PHOTOGRAPHY captured this wedding in full bloom. Complementing the theme of spring, Wedding stationery designer PAPIER HANDMADE designed a stationery set that features numerous delicate flowers as a symbol of the couple's blooming love.
Our expert stylists in decor and allure echoed the floral theme ever so elegantly. FLEURS DE MUSE'S & FLOREAL DESIGN'S exquisite floral arrangements served as a subtle nod to the pastel tones of Spring.
CYNTHIA GRAFTON HOLT and LES FILLES FIDELES dressed our bride in gowns that, like a flower, exude softness. Like a flower in bloom, this couple's union unfolded amongst lush green gardens and crystal chandeliers.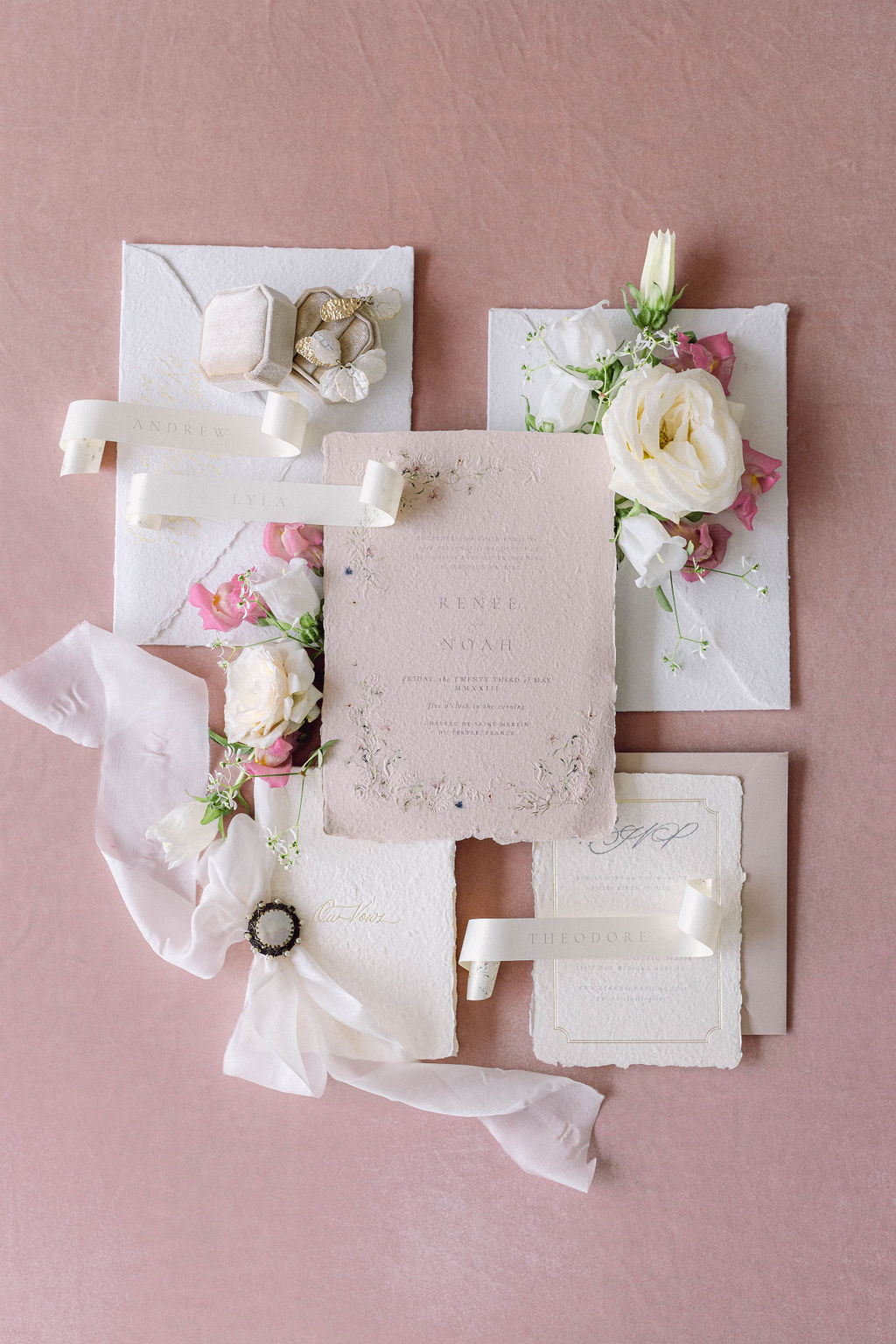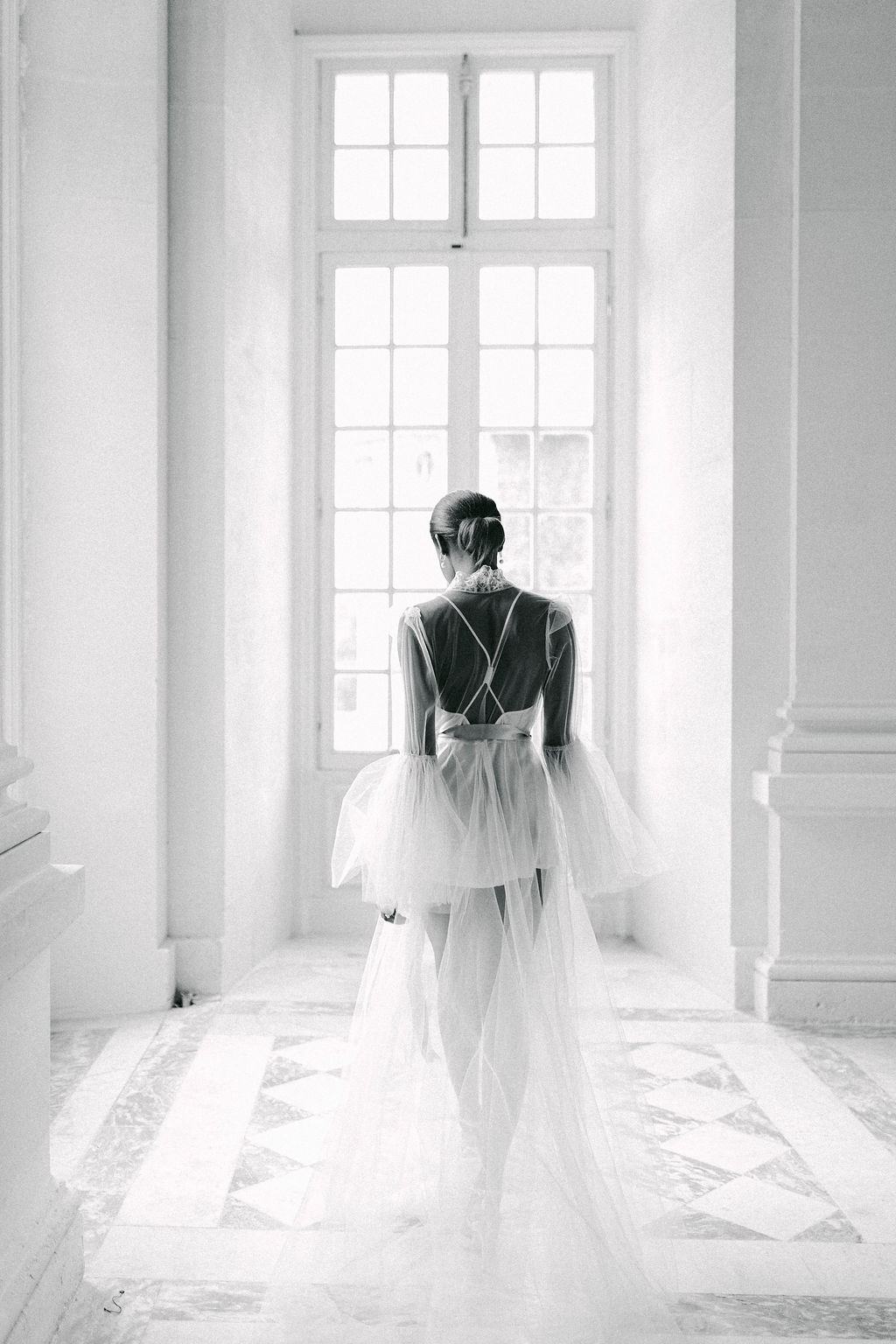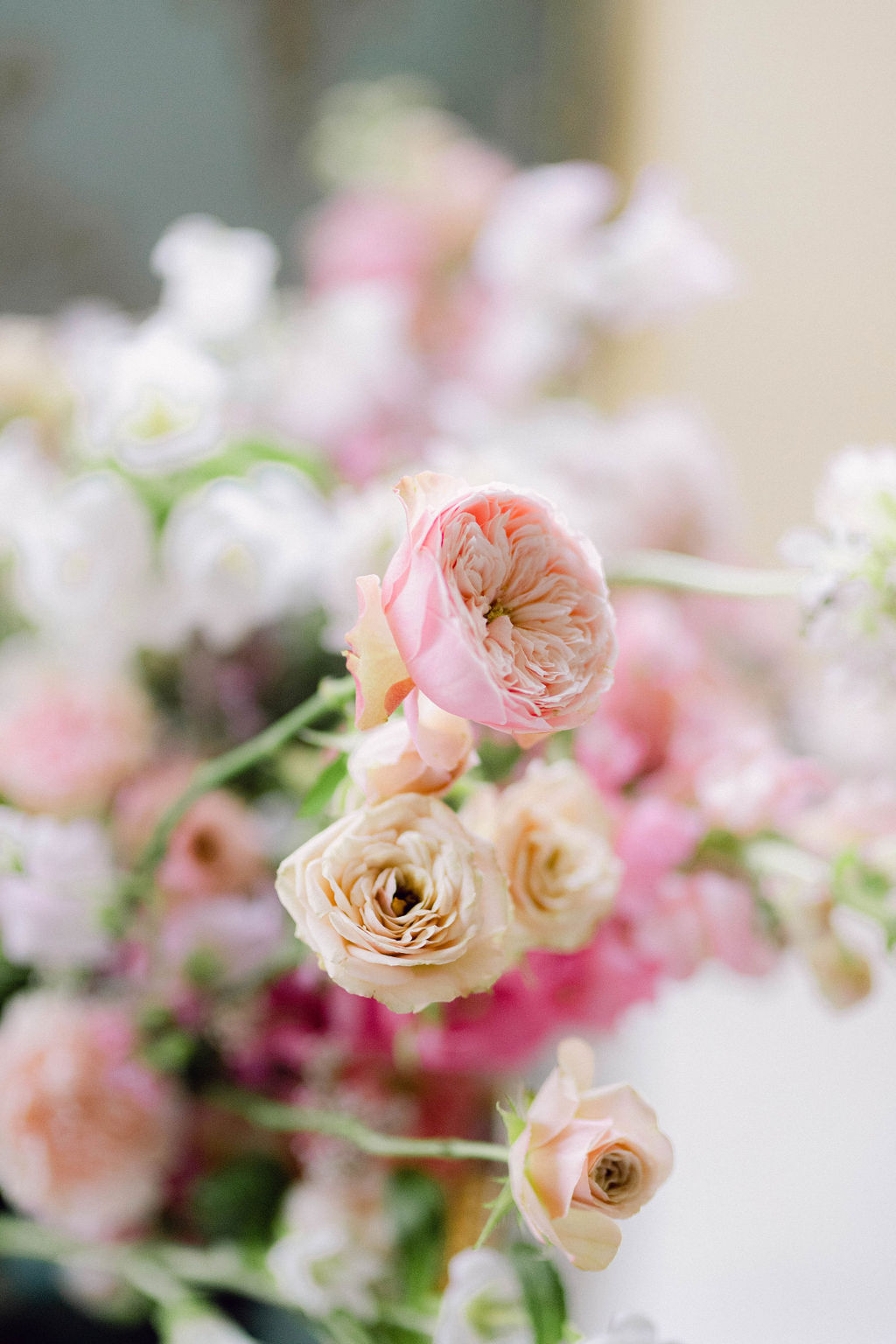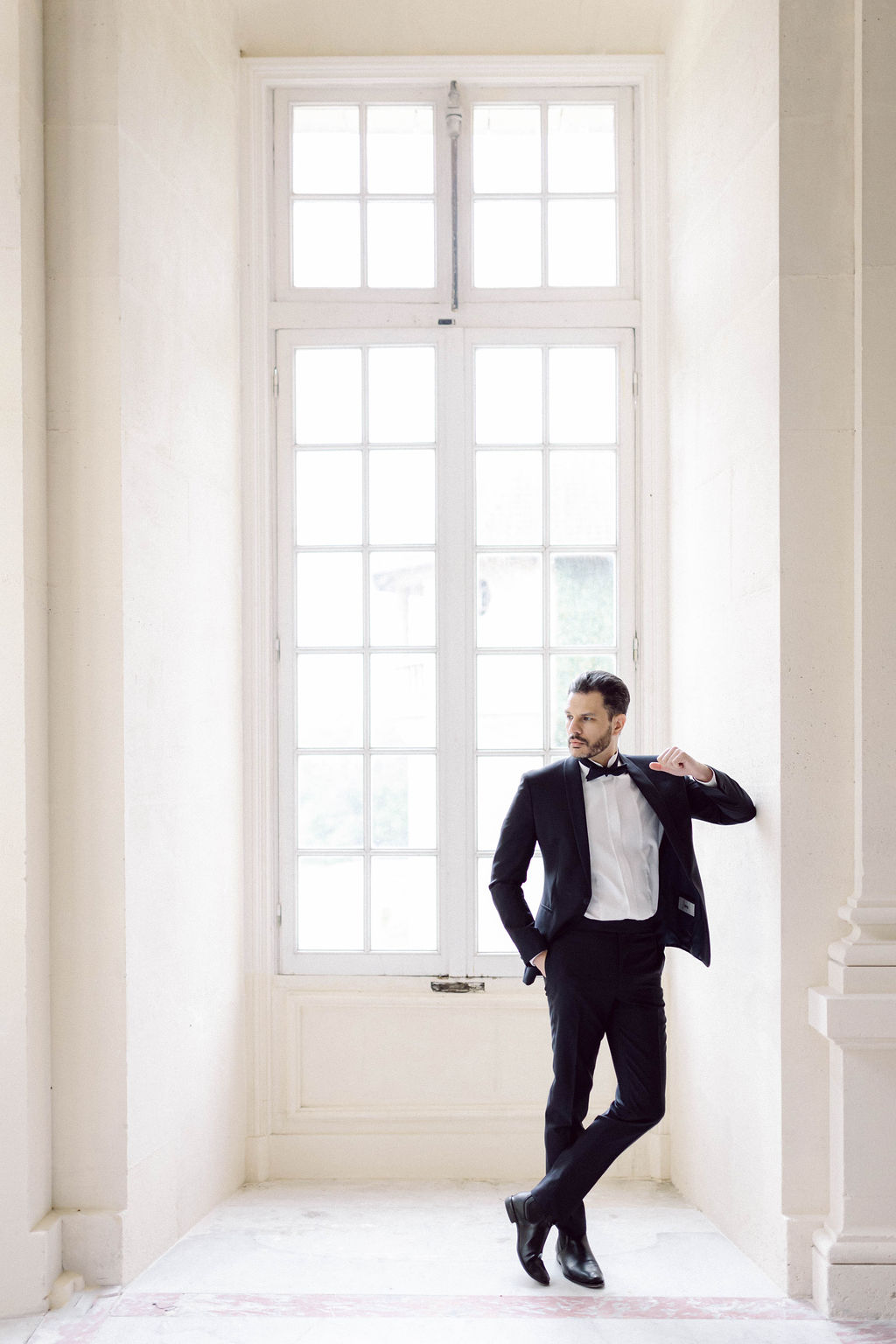 Wedding stationery designer PAPIER HANDMADE is a valued member of our vendor guide. Owner Anika creates beautiful fine art paper and styling goods with recycled paper and to ensure that soft, rich cotton feel, they add… nothing. Their paper is 100% suitable for both printing and other techniques like letterpress and foil stamping and also suitable for calligraphy and non-oil based paints. Paper is not our only ability, and we offer an incredible and exciting journey of designing. We focus on Branding and Custom Wedding Stationery. Check out more of Anika's beautiful creations in her portfolio here or in this English Cottage Micro Wedding Inspiration.