It's always a delight to feature the work of Wedding calligrapher CURVED & CO. and in this elegant inspiration Nikki not only created the stunning paper goods, but also designed and photographed the shoot. In the heart of Baltimore, CLIFTON MANSION - once the home of Johns Hopkins - is being restored to its original beauty. Hidden behind years of plaster, delicate gold leaf and elaborate paintings have been exposed during the meticulous restoration process. The venue itself is an inspiring reminder that layers of beauty and abundance can be found in unexpected places. Nikki tells us, "Just like the mansion itself, the design behind our editorial leads back to the theme of a Pomona. She's a muse dripping in abundant beauty, and elegance - no matter the season. Inspired by European influence, just as the mansion was, our team incorporated warm elements into the table, floral, and beauty designs."
POMONA FLORAL created bouquets with an light, ethereal appeal to them and combined with romantic gowns from SOLO MERAV from NICOLE BRIDAL and Nikki's gorgeous paper goods, the result is a sure fire winner for a modern refined wedding style.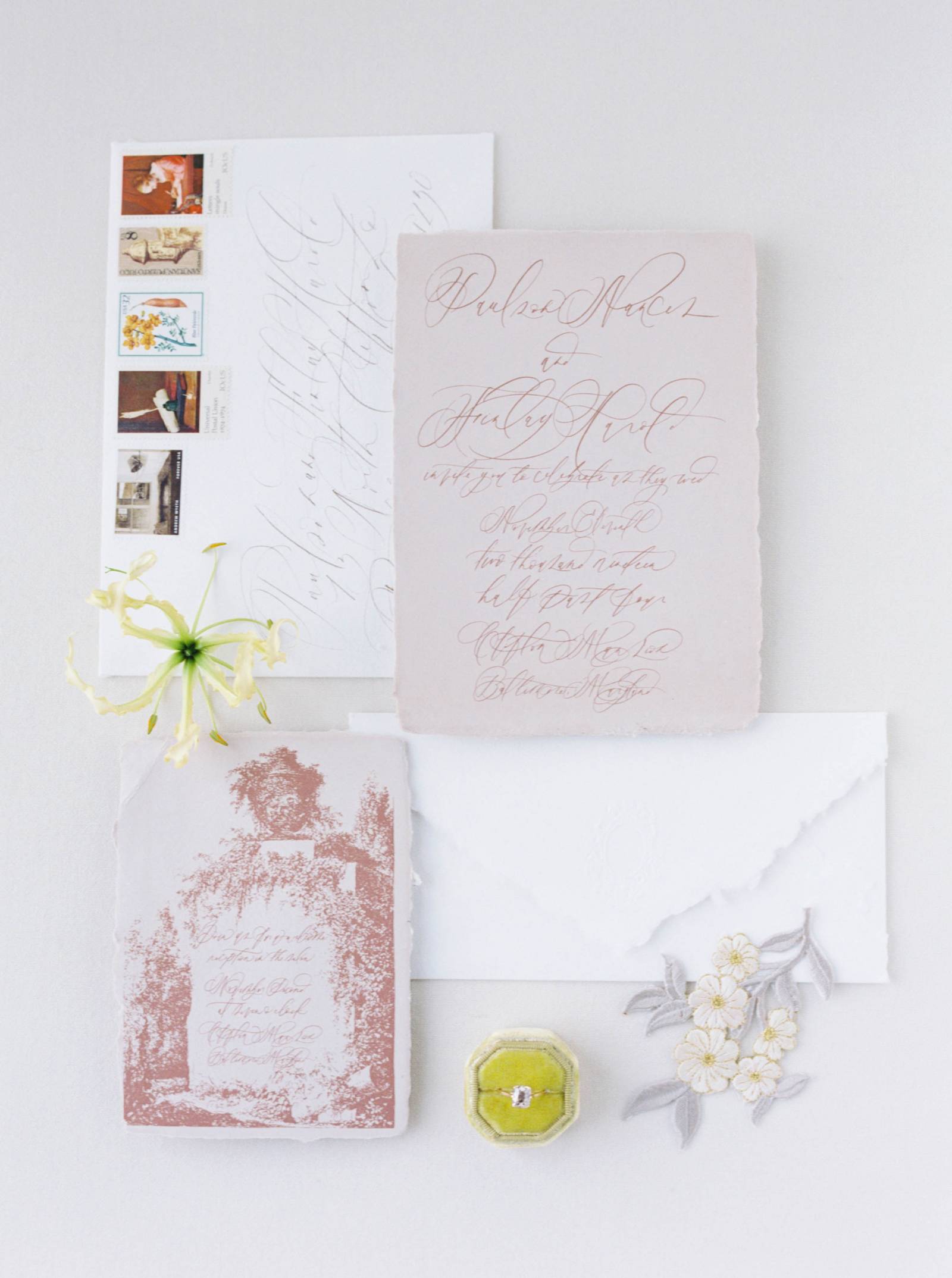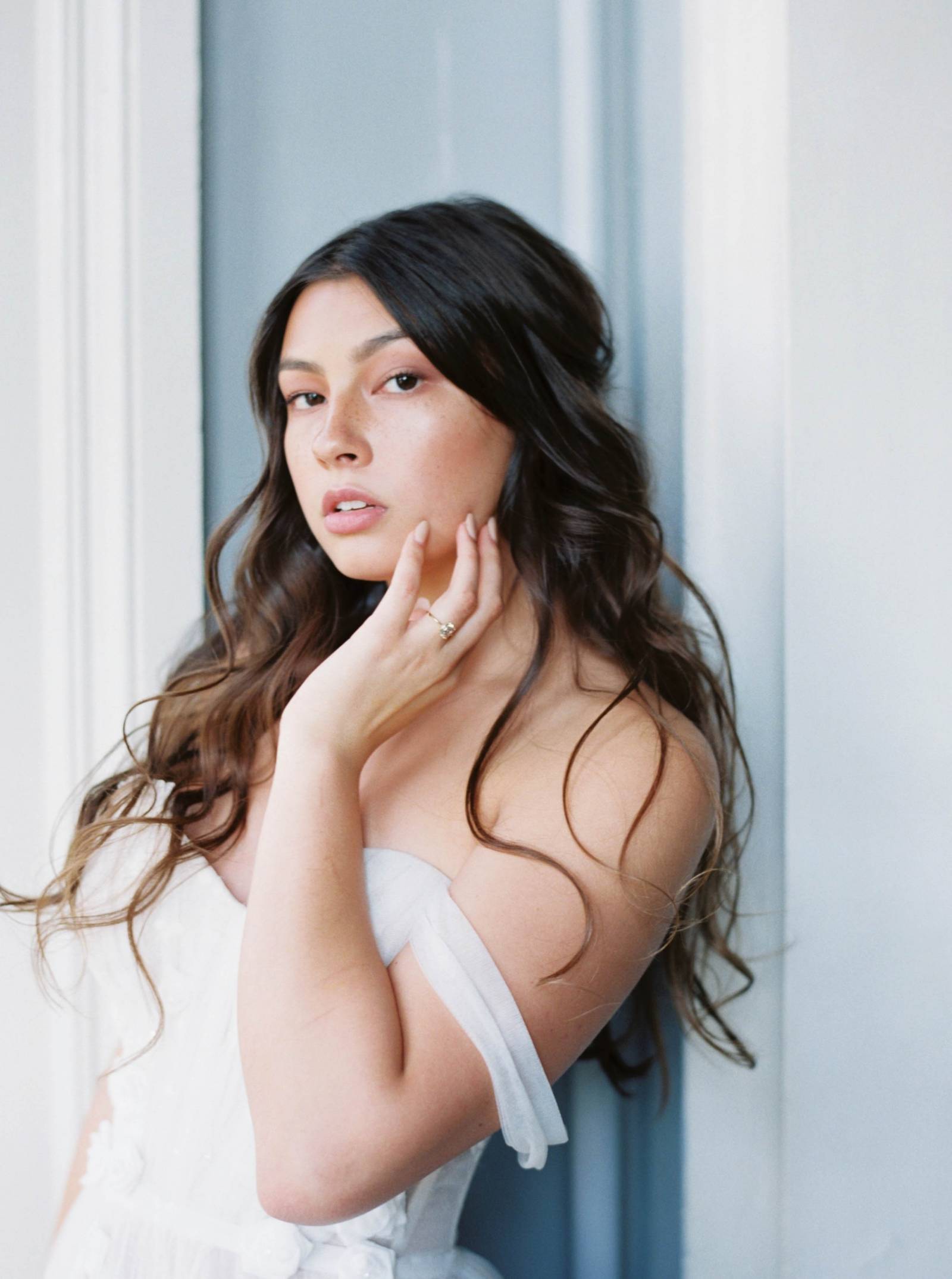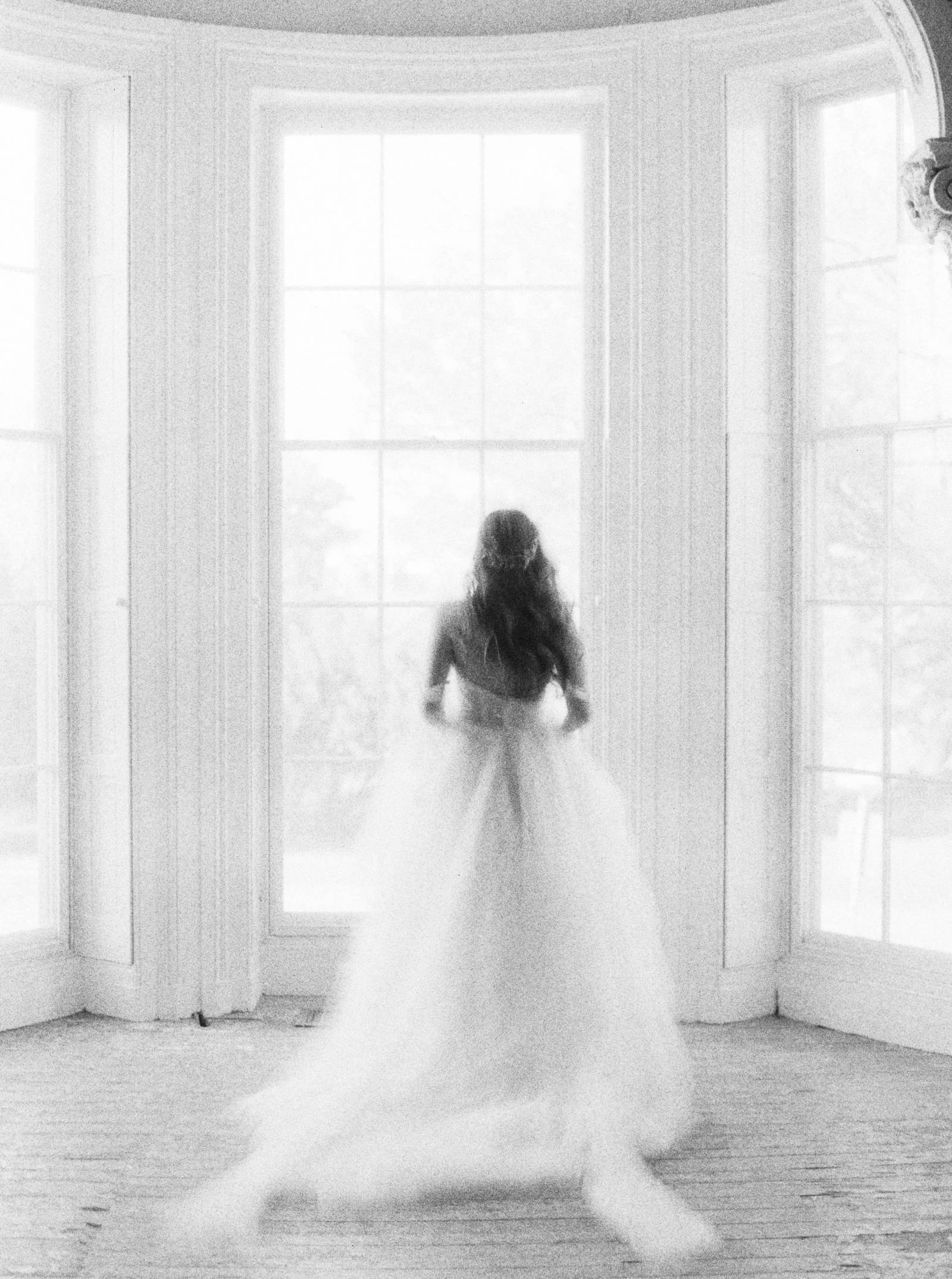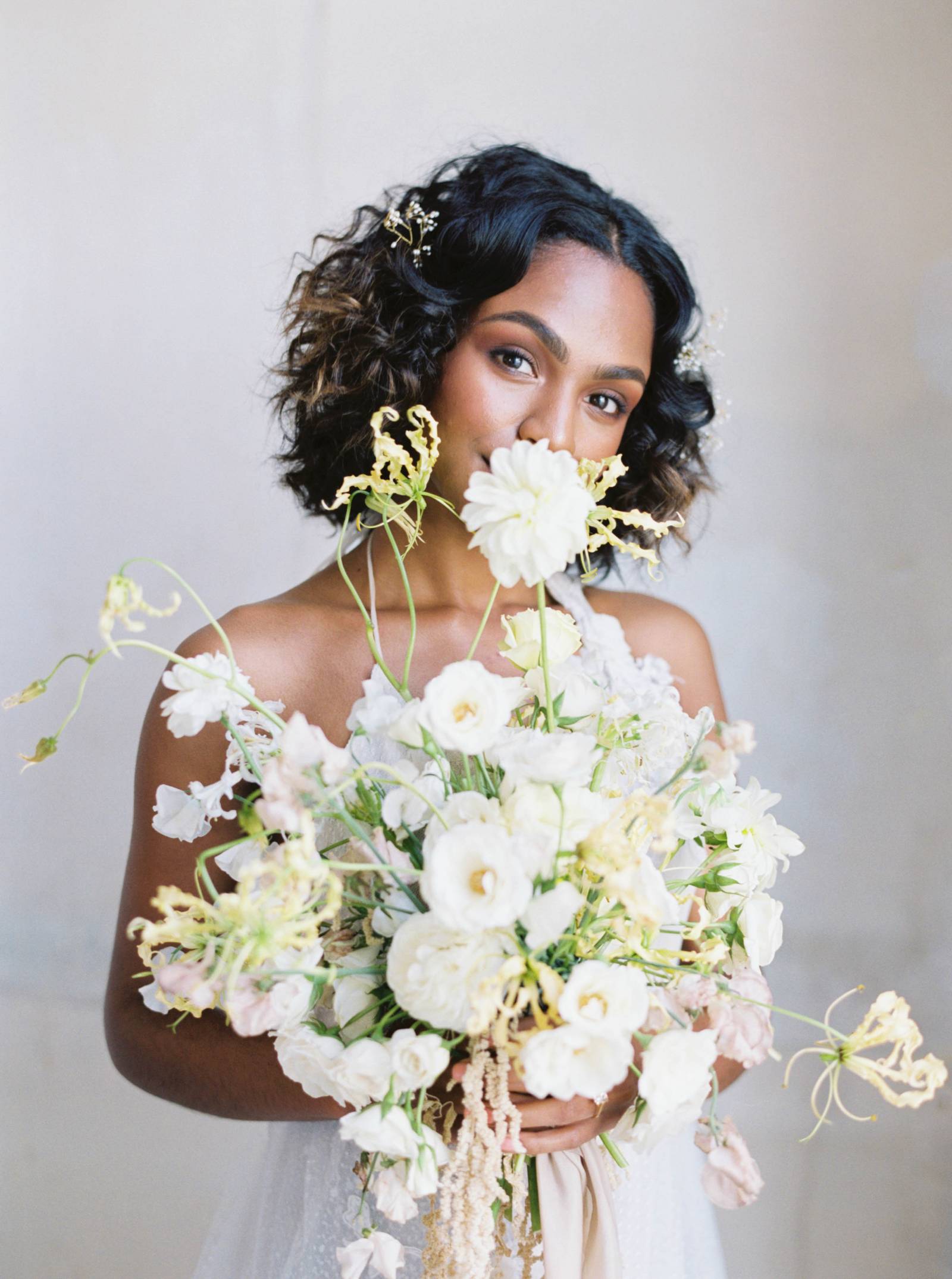 Wedding calligrapher CURVED & CO. is a valued member of our VENDOR GUIDE. At Shotgunning for Love, calligraphy is handcrafted and personal. "I think of calligraphy like a fingerprint; each artisan has their own style. For me, each curve is crafted with mindful purpose. I believe in the value of creating something with your hands and the beautiful imperfection of a hand lettered stroke. I'm inspired by little drops of ink where they're not supposed to be, the textured edges of handmade paper, pulling the lever of my letterpress, and the reason I began practicing this old trade. I want to make heirloom stationery that tugs on the heartstrings - pretty enough to keep." You can see more of their work in their profile here.