For some, it's love at first sight. For Bao-Tram (BT) and Tuan, it was love at second sight and they had Seattle wedding photographer JANET LIN capture these beautiful engagement photos for them. BT and Tuan met at a Vietnamese leadership conference in Washington D.C. the summer of 2011. Sitting at a table across from each other at a workshop, they exchanged brief hellos and went their separate ways.
In the summer of 2013, it was by chance they crossed paths again in the parking lot of a popular Vietnamese shopping center in Falls Church, VA. This time, they had a chance to say more than "hello." During their conversation, they briefly talked about how handwritten letters were a fading form of communication. Over the next few years, BT and Tuan would write to each other between Virginia and Washington State as their love continued to grow.
"She's perfect for me." Tuan would repeatedly tell his close friends.
After a few years of dating, on the morning of September 14, 2019, Tuan asked BT to marry him. Today, BT and Tuan live happily together with their dog Henny in South Seattle where they work hand-in-hand to build a beautiful floral design business, Emerald City Flowers, serving the wedding and events industry of the Puget Sound area. In fact, BT and Tuan will be doing their own wedding flowers!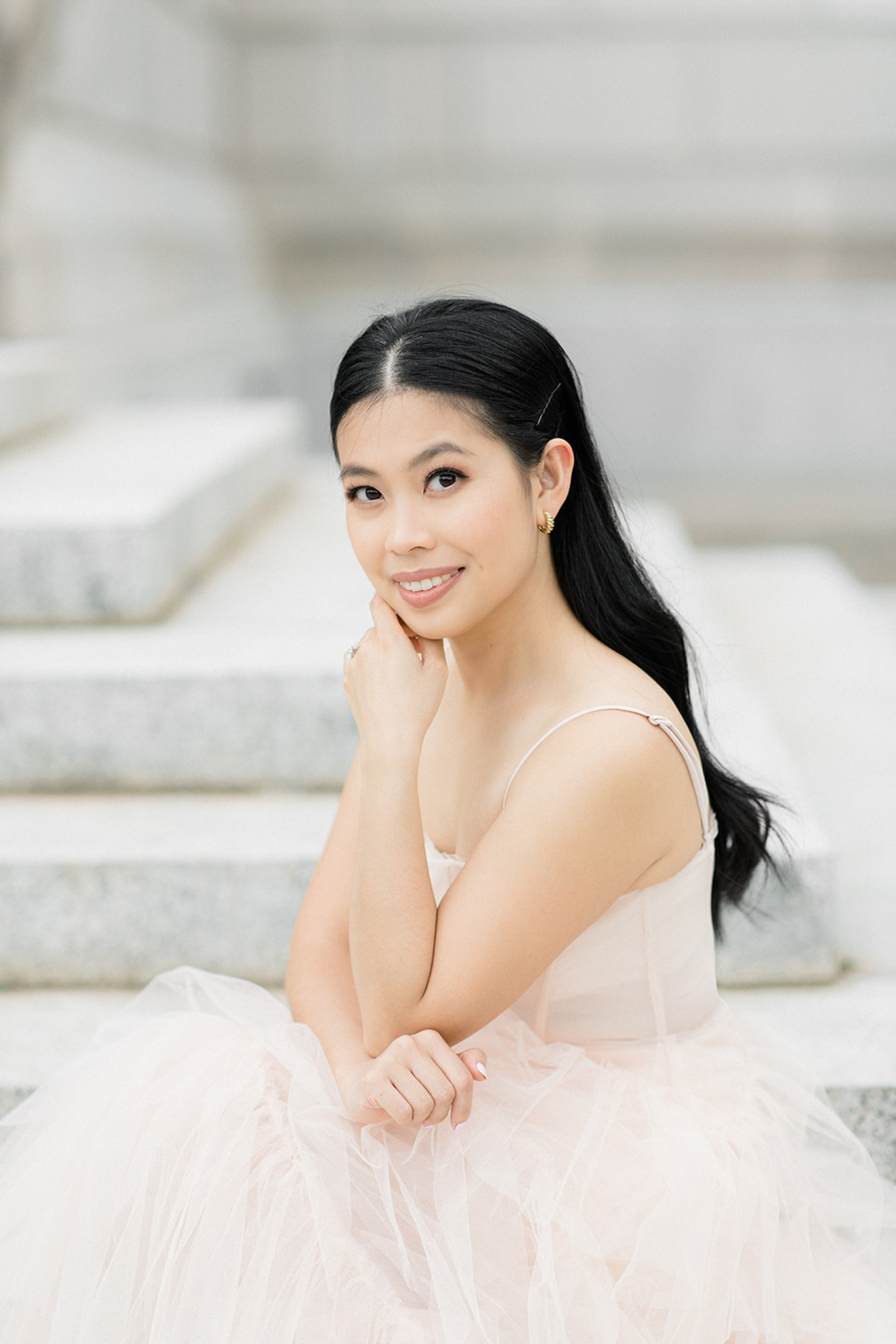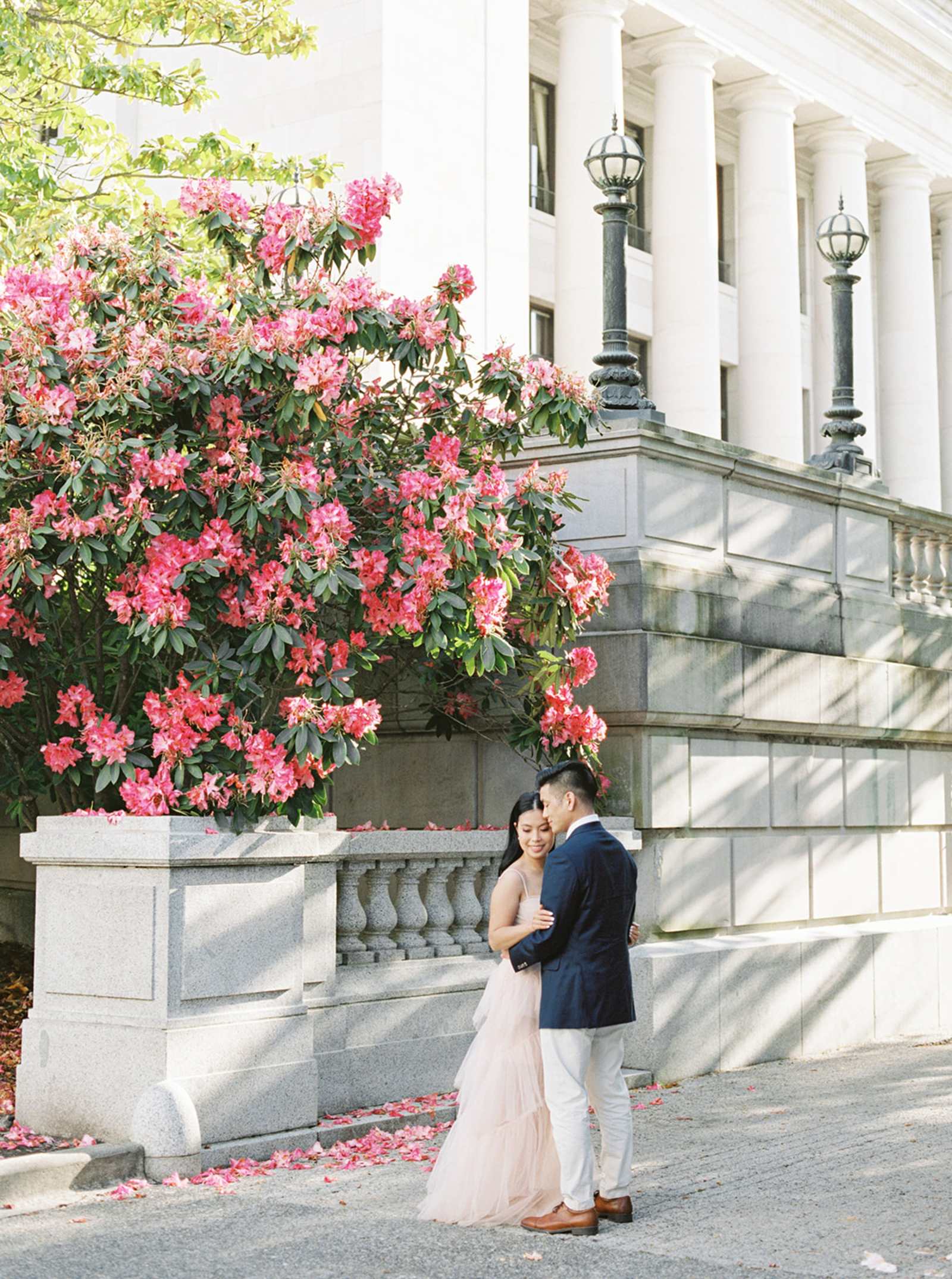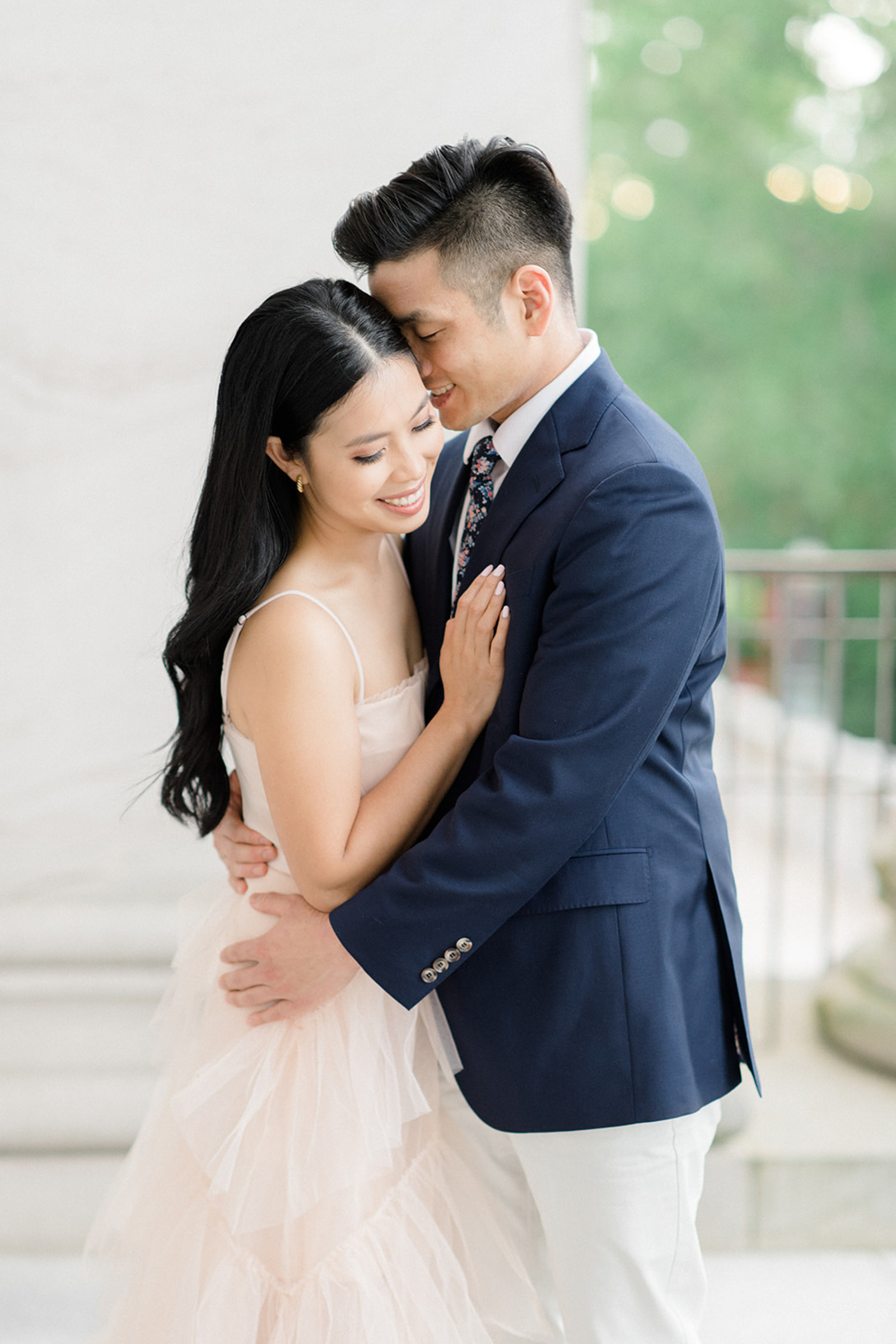 A huge thank you to Seattle wedding photographer JANET LIN for sharing this delightful engagement with us. Janet is a fine-art wedding photographer based in Seattle, Washington and serving destinations worldwide. She grew up in the dark room of her father's photography studio, watching people's memories come to life in images through a seemingly magical process. With a passion for loving people, learning their stories, and documenting human connection, the decision to pursue photography was an easy one. Janet's goal is to capture the true essence and spirit of a moment, creating timeless wedding images that will serve as cherished artefacts of your marriage. On a wedding day she strives to balance a quiet documentary approach with an artistic and editorial perspective. You can see more of her work in her portfolio here.