During the dry season at the Bonneville Salt Flats in Utah, the salt cracks are laid out in intricate patterns and if you look out into the distance, all you can see is salt, mountain, and sky. It makes for the most unique landscape and this fashion editorial captured by ASHLEY NOELLE EDWARDS capitalises on that. With stunning florals by Northern California wedding florist LE BLOOMERIE it's both breathtaking and whimsical. Wedding stationery designer PRETTY WRITTEN THINGS designed some exquisite paper goods that were perfectly fitting for the tones of the surroundings. The creative team tell us, "Victorian ring boxes and antiques with modern, flowing ombre fabric adorned with jewels makes us excited for celebrations to come, small or large, wherever the landscape takes you."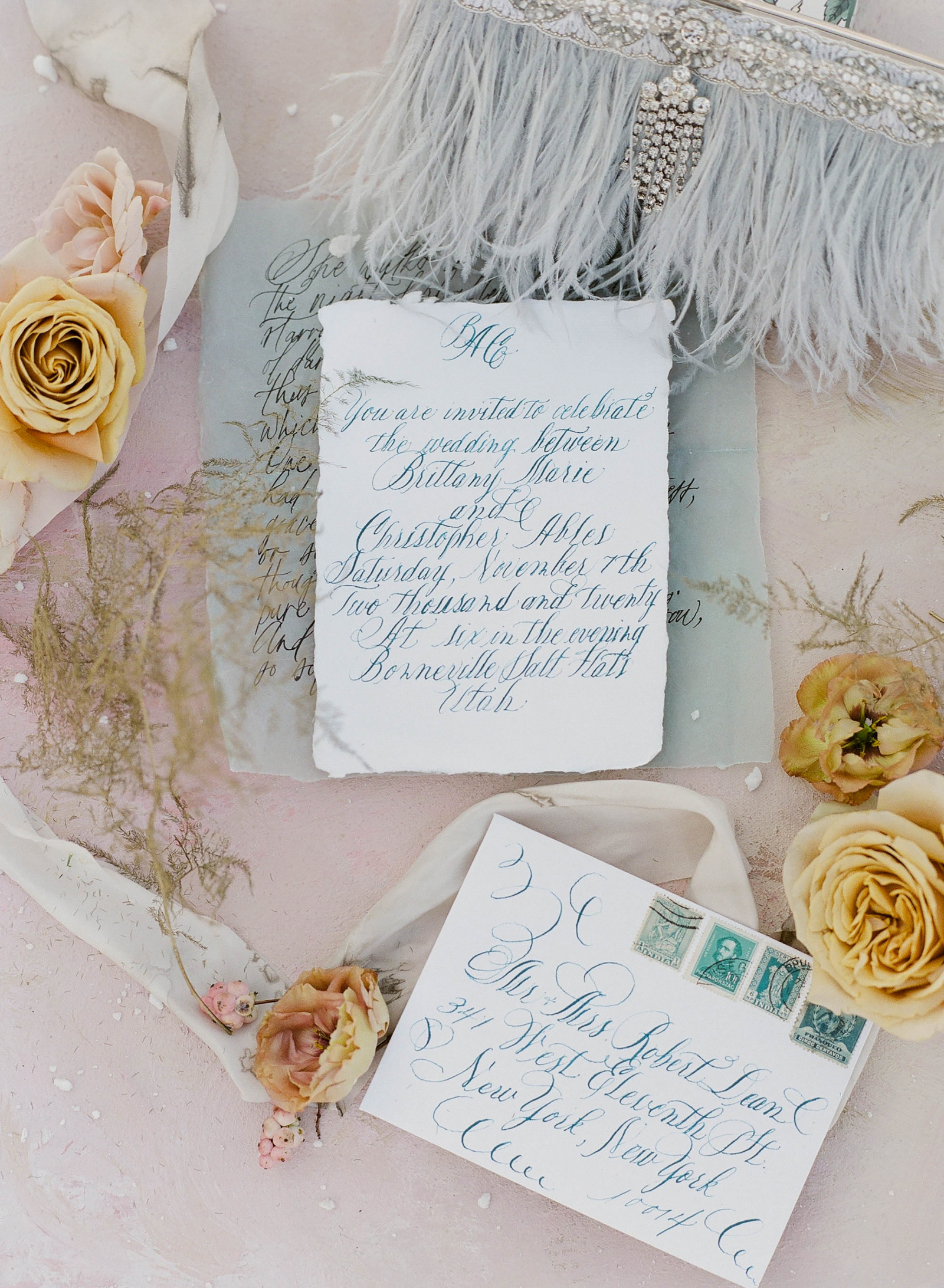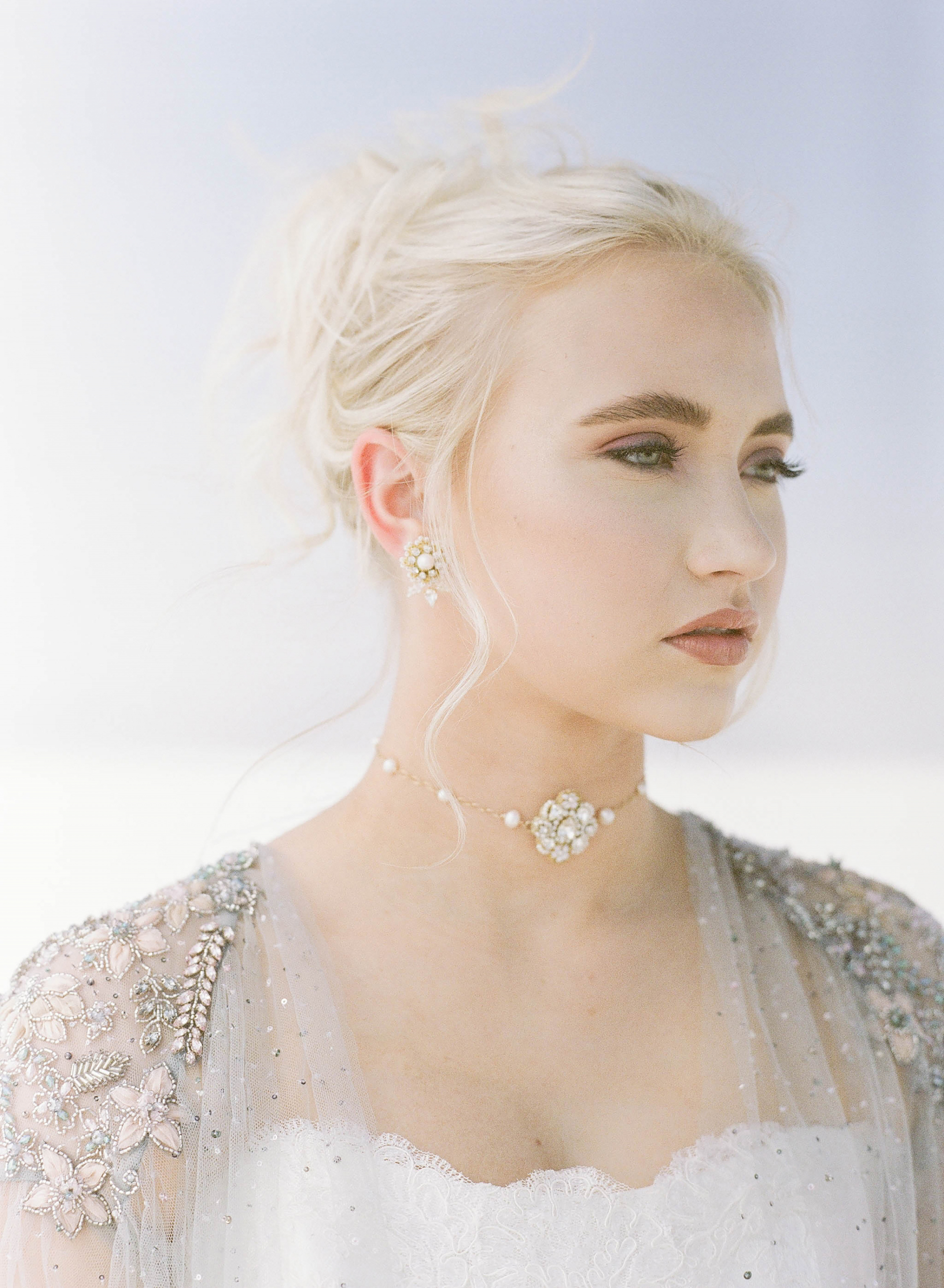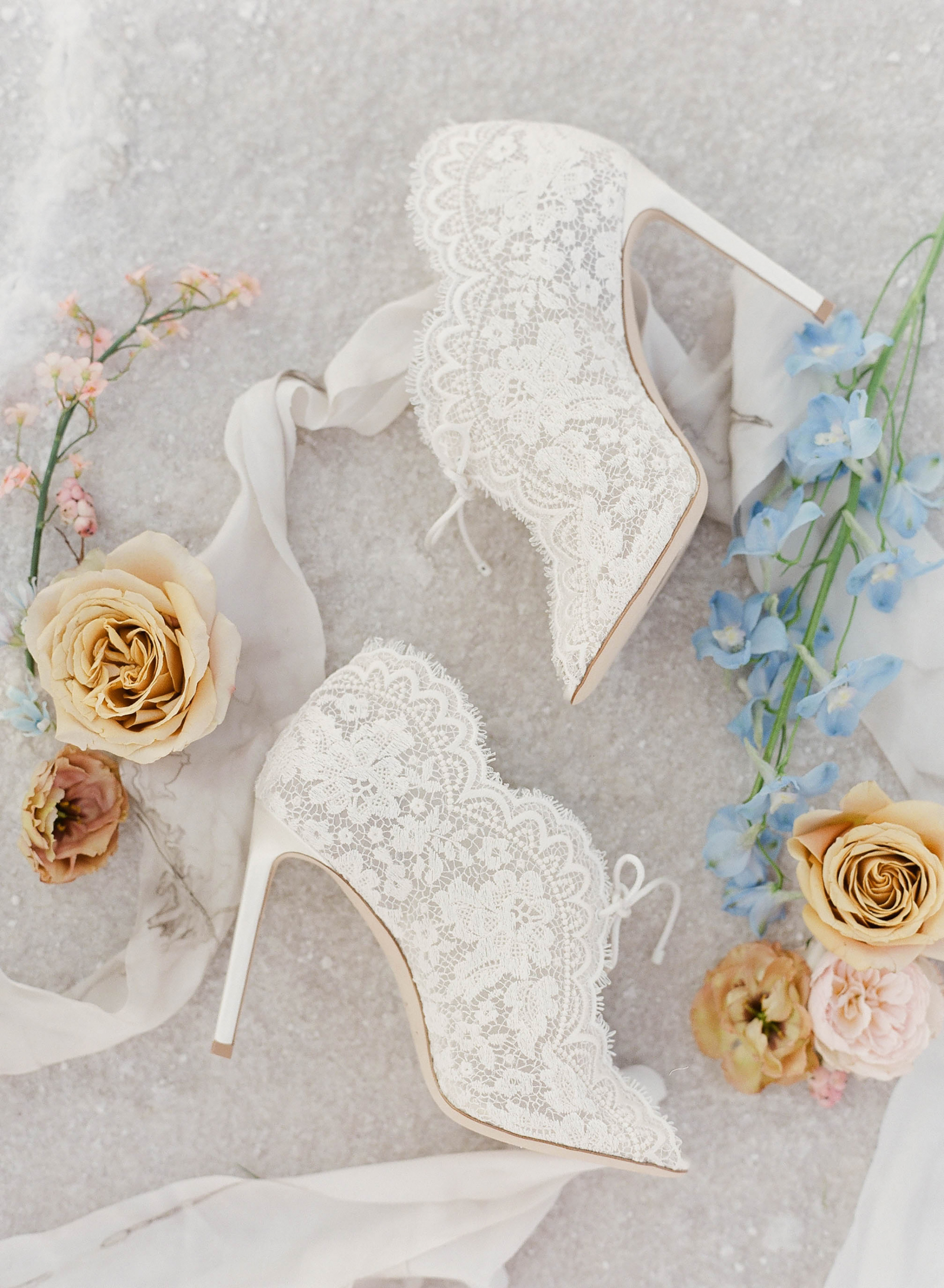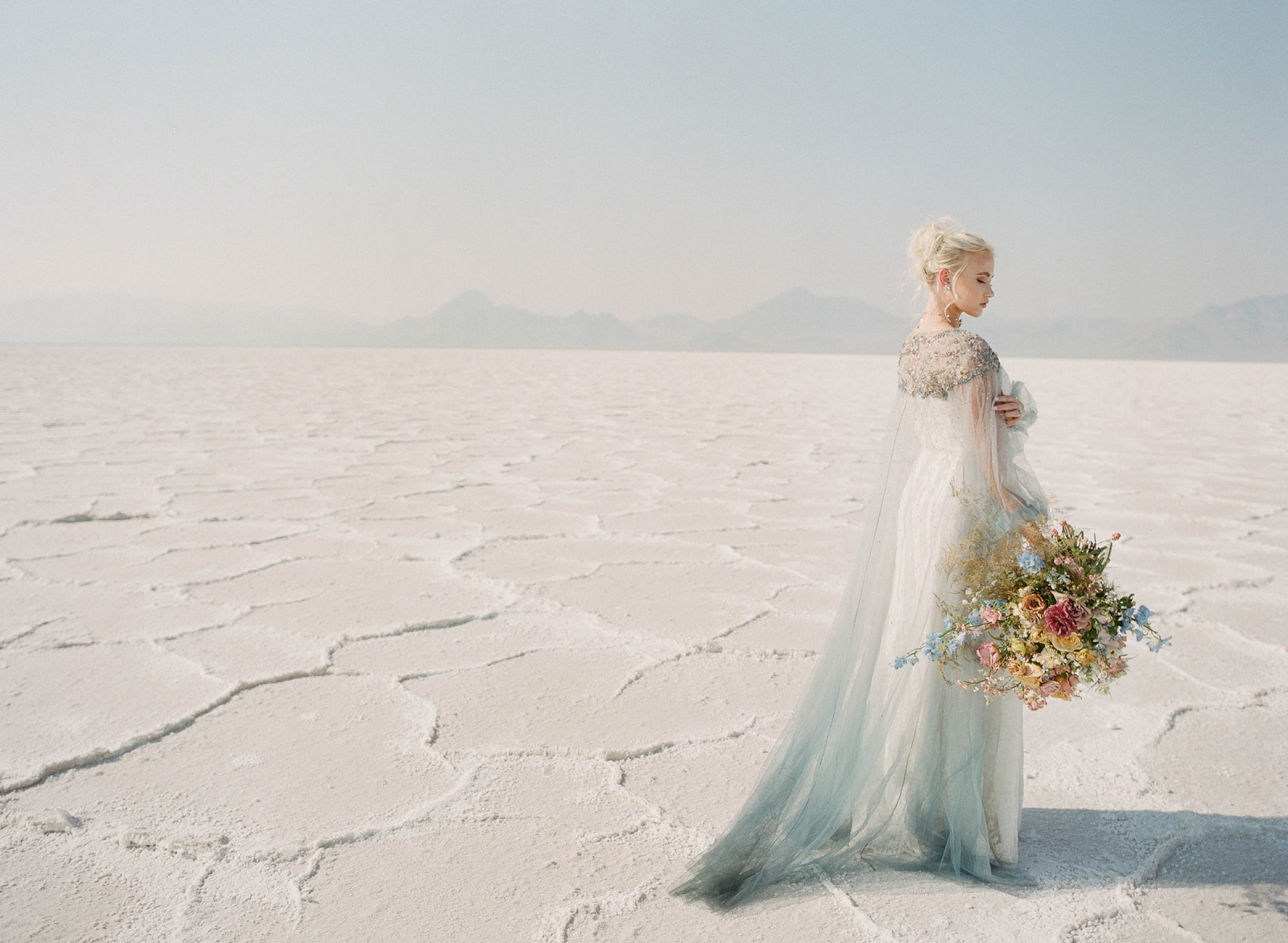 A huge thank you to Northern California wedding florist LE BLOOMERIE for sharing this delightful editorial with us. Owner Melissa believes that flowers can set the mood for any occasions and can engage the senses in a way no other species does telling us, "I enjoy the beauty of the rose as it opens, its ruffled petals, symmetry and asymmetry, its clean, earthy, fruity fragrance, and the beautiful colour changes as it opens and ages. I truly believe that every flower has a unique meaning and when put together with other blooms can tell a unique story about you and your event." Head over to her portfolio to see more of her work.
Wedding stationery designer PRETTY WRITTEN THINGS is a valued member of our vendor collective. A custom calligraphy and engraving artist owner Karissa specialises in using traditional scripts and giving them a modern day look for luxury clients with discerning taste. Check out more of her portfolio here.