Nestled amongst the suburbs in Dallas, Texas, THE OLANA beams with opulence. Maddie & Morgan, high school sweethearts, were immediately attracted to the French inspired baroque features and high end amenities to entertain all guests. Georgette from SARA BETH EVENTS helped Maddie bring the design together to accomplish the elegant and classy aesthetic whilst still having the fun party vibes they were going for. The day, overall, was heavily focused on the legacy of their family and including their parents, especially Maddie's Father, in any way possible. An emotional Daddy/Daughter first look started out with the shock of her beauty and quickly led to the emotion of letting his little girl go on her wedding day. Their floral, designed by LIZZIE BEE'S FLOWER SHOPPE, pulled in barista roses in a gorgeous terracotta to match the bridesmaids dresses and a mustard tone rose for contrast. A luxurious cake moment is always encouraged and Sara Beth Events did not shy away from it. Their cake was designed by JENNY LAYNE BAKERY and topped off with the floral color palette from Lizzie's floral. STEPHANIE MICHELLE PHOTOGRAPHY captured their beautiful day.
WHAT WAS THE INSPIRATION BEHIND YOUR WEDDING STYLE? I grew up always wanting a big, classy wedding. We wanted everything to feel very sentimental, wholesome & romantic whilst also being playful and fun.
WHY DID YOU CHOOSE THIS LOCATION? Originally we saw ourselves getting married in a Church, but once we started looking for venues and came across the Olana our minds were set. We pretty much decided this was going to be our venue before we did our in person tour!
HOW DID YOU MEET? We met when I was 14 and Morgan was 15. We went to the same high school but ended up meeting at a concert that mutual friends invited us to.
TELL US ABOUT YOUR PROPOSAL: Morgan proposed to me at my parent's lake house. This has always been such a special place to us growing up and spending weekends at the lake. I always had a feeling he would propose there. He had both of our families there, distracted me for a bit while everyone set up a candle-lit walkway to the dock. Everything was perfect!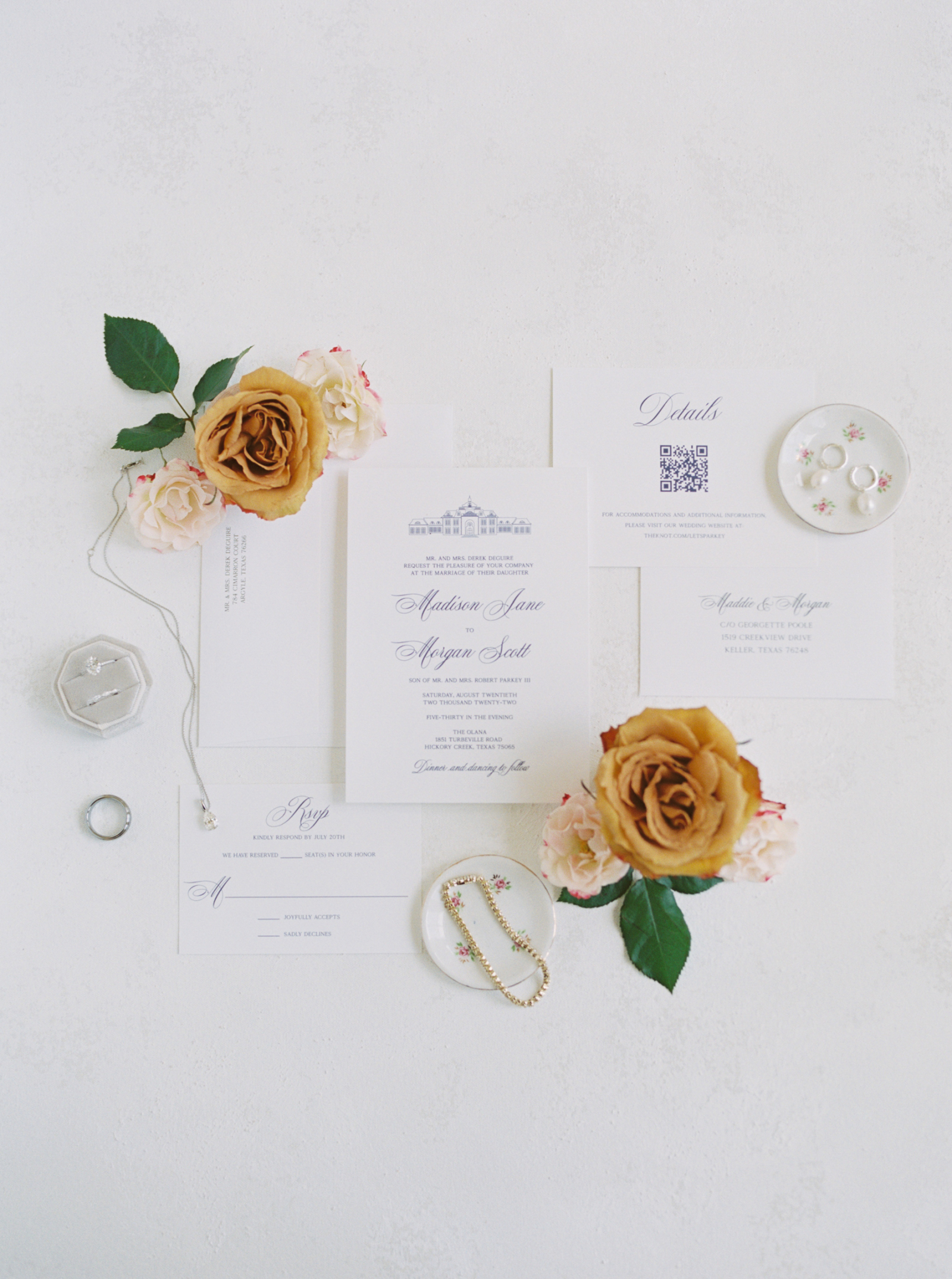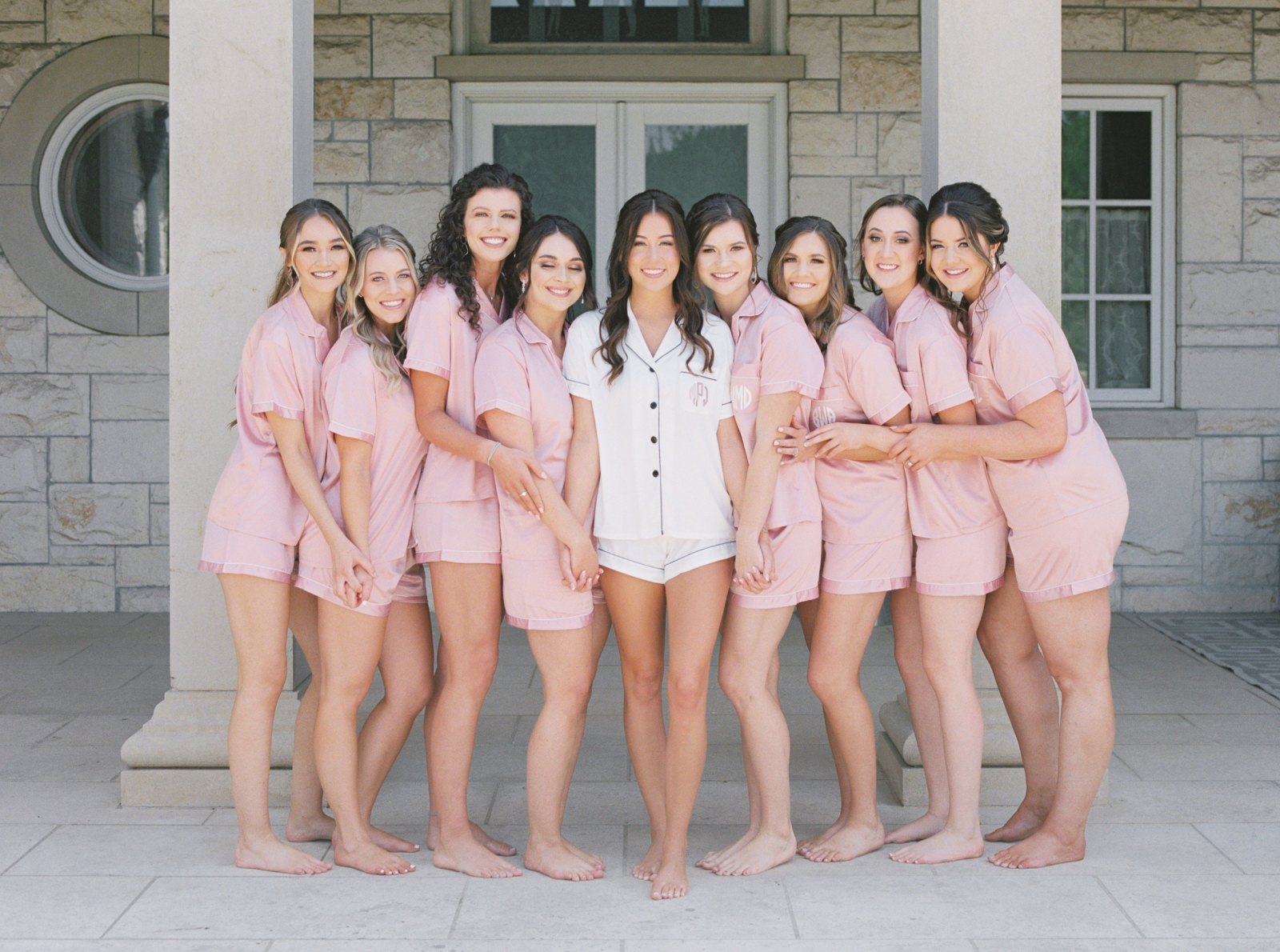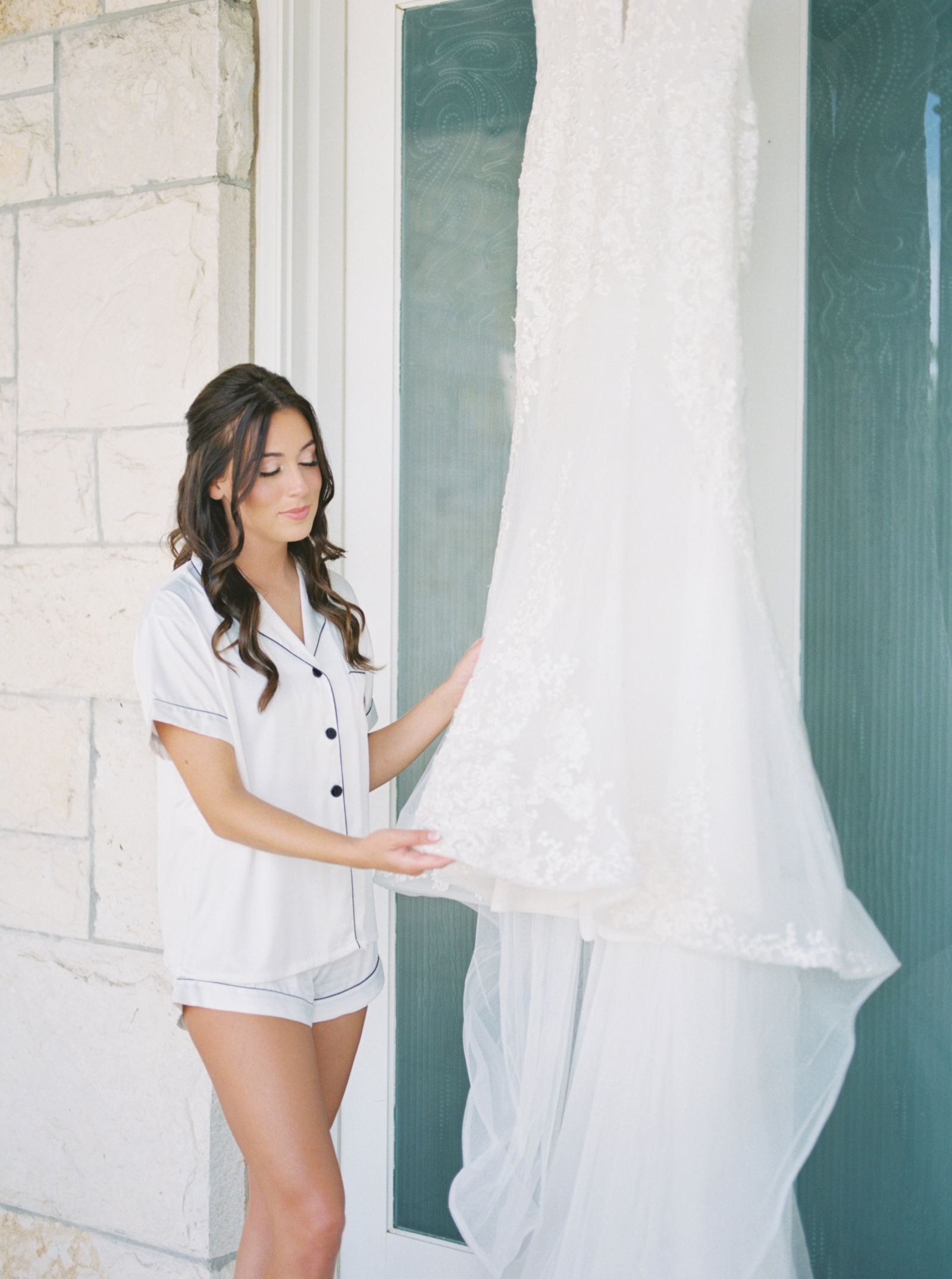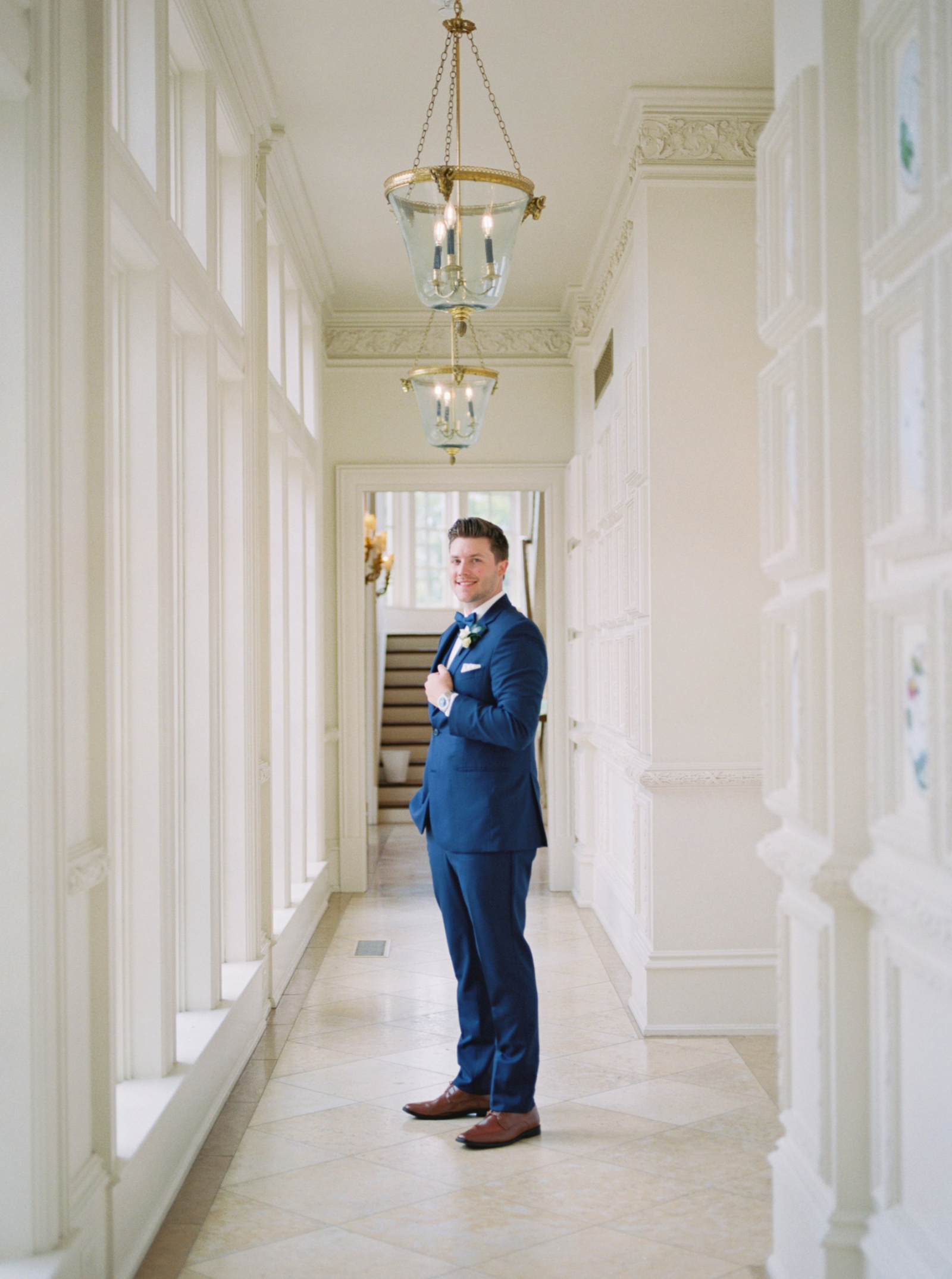 TELL US ABOUT FINDING YOUR WEDDING DRESS/ATTIRE: I went to two different places to find my dress, but ended up picking my dream dress at Elizabeth Lee Bridal. The day before, I went somewhere else and tried on a million dresses and never had that "feeling". At Elizabeth Lee, they picked some dresses out that fit my inspiration. I always thought I would go with a Cinderella, flowy dress. The girl that was helping me, Caroline, picked out a "wildcard" dress that was not at all what I was looking for, but ended up being my dress!
DESCRIBE YOUR WEDDING FLOWERS: The flowers were ivory, blush, white with a touch of colour to help balance with the bridesmaids rust coloured dresses (thank you Stephanie for the advice with colours).

FAVOURITE DETAIL OF THE DAY: I wrote my parents and Morgan's parents handwritten cards and Morgan and I both got wedding day gifts for each other. We are both sentimental people so it was special to us to have those moments.
WHAT ADVICE WOULD YOU GIVE OUT TO A COUPLE PLANNING THEIR WEDDING? Get a wedding planner. If you're anything like me (very indecisive) it helps to have someone navigate you through the process. Live in the moment. It sounds cliche, but the time during your engagement will fly. The wedding feels so far away and then it's here in the blink of an eye. Soak everything up, it's such a fun and exciting time in your life.
MOST MEMORABLE MOMENT? We really talked about being in the moment during the ceremony, and we did just that. We looked into each others eyes and took mental snapshots that will last forever. Being married is such a blessing and when you get announced as husband and wife for the first time it is unforgettable.
WHAT ASPECT OF THE WEDDING WAS THE MOST IMPORTANT TO YOU BOTH? We wanted the experience to be amazing for all of our guests. We knew that it was our day, but we both wanted everyone to enjoy the day as much as we did.
TELL US A LITTLE ABOUT YOUR HONEYMOON: We stayed at The Sanctuary in the Dominican Republic! It was a blast. We actually met multiple other couples who got married the same day as us and hung out with them every day. One couple is from the DFW area and we hang out with them now.
IS THERE ANYTHING YOU WOULD CHANGE OR DO DIFFERENTLY? Make the day longer. I wish we had more time, it truly goes by way too fast!