Lewis & Cissy are one of many couples who planned to have their dream wedding in 2020. When the world shut down, they watched their vision for their dream wedding crumble to the ground. They tried rescheduling their big day for later in the year with the hope that things would quickly return to normal, but as we all know, that isn't how it played out. With their family flying in from around the world, they just didn't feel it was safe to move forward with their wedding day as planned.

After waiting several years and watching the world return to a new sense of normalcy, Cissy and Lewis decided to take the opportunity to celebrate their love and they worked with Seattle wedding photographer JANET LIN who captured it beautifully. Whilst it looked different than what they had originally planned, they were overjoyed to finally celebrate their marriage together. Instead of attempting once again to replan their wedding day, the two planned a private evening together at their wedding venue LAKEWOLD GARDENS; an opportunity to get dressed up in the wardrobe they had been holding onto for years, to bring out all the details they'd poured so much of their hearts into, and to exchange vows in a private ceremony together. Janet tells us, "It was an absolutely beautiful night, and such an honour to help them properly celebrate the marriage, closing this chapter and beginning the next."
Cissy & Lewis' story is one that feels both bittersweet and inspiring. I wish they (and so many other couples) never had to experience their wedding day being put on pause. And yet, in those few years of watchful waiting, intentional decision making and inevitable hardship, the two of them grew closer together and handled difficulties most newlyweds couldn't even fathom. They weathered it all with grace and selflessness, and it was such a beautiful and awe-inspiring thing to listen to them exchange vows and to hear how this entire experience, albeit it challenging, has created a foundation of love and strength that their marriage will continue to build on."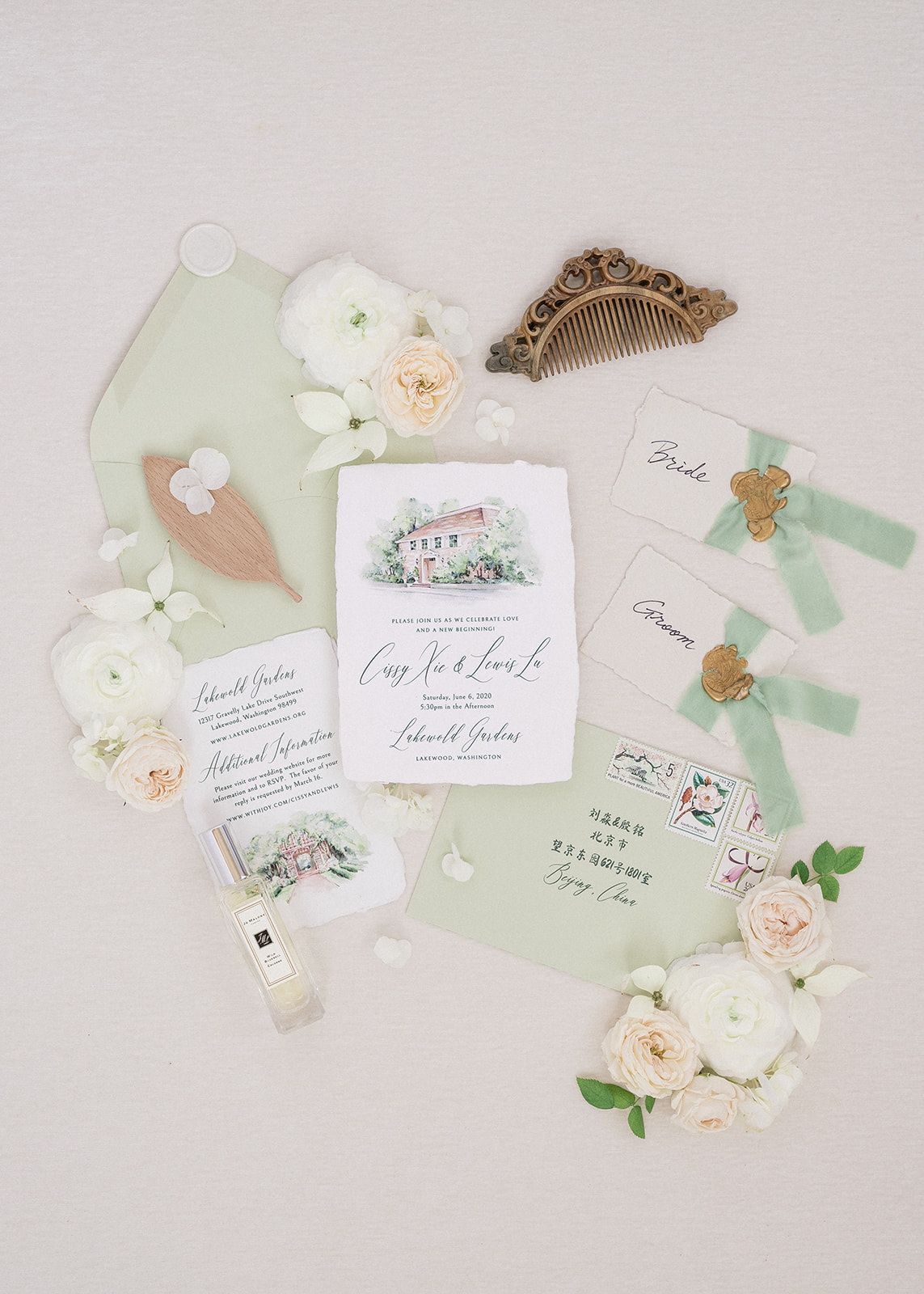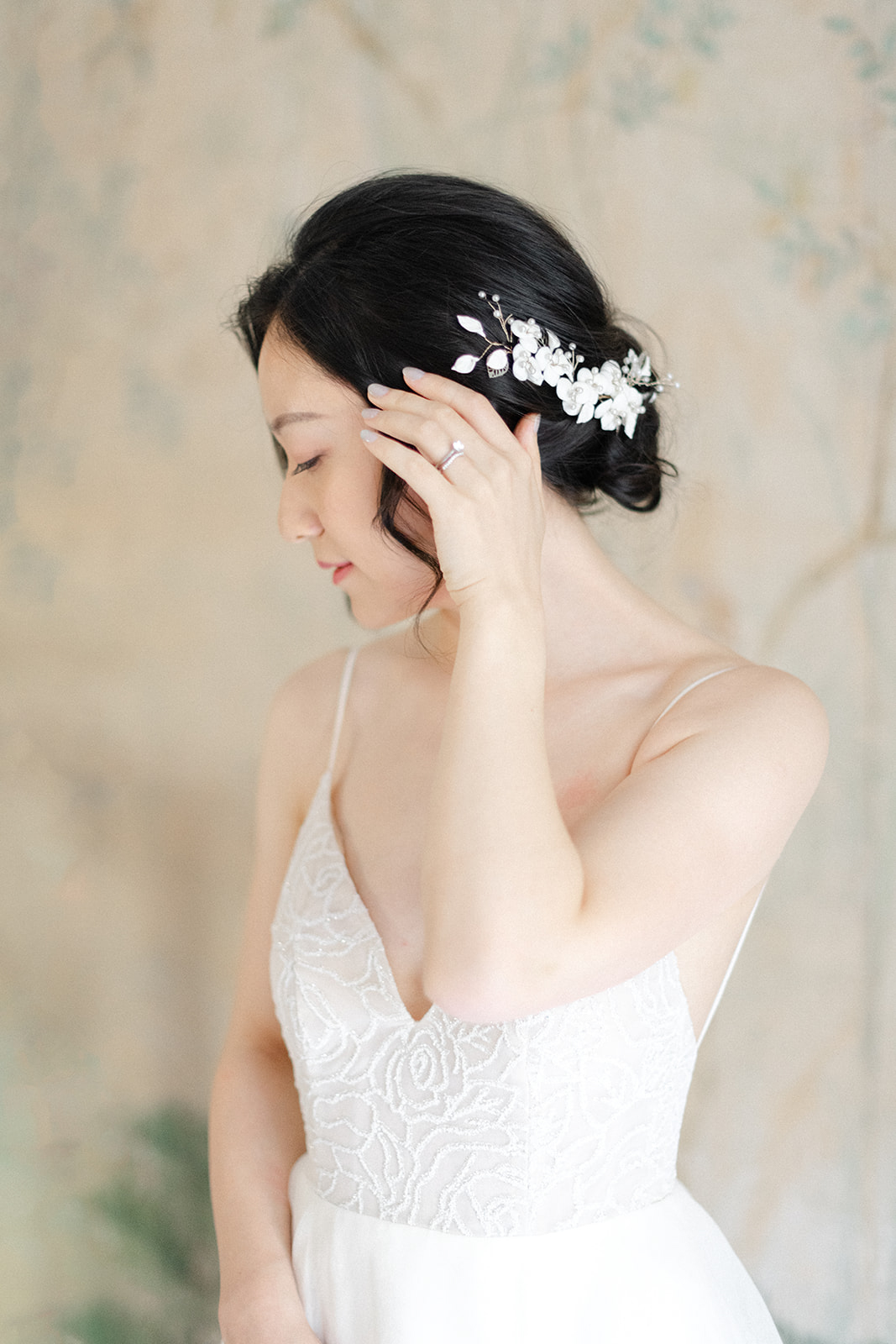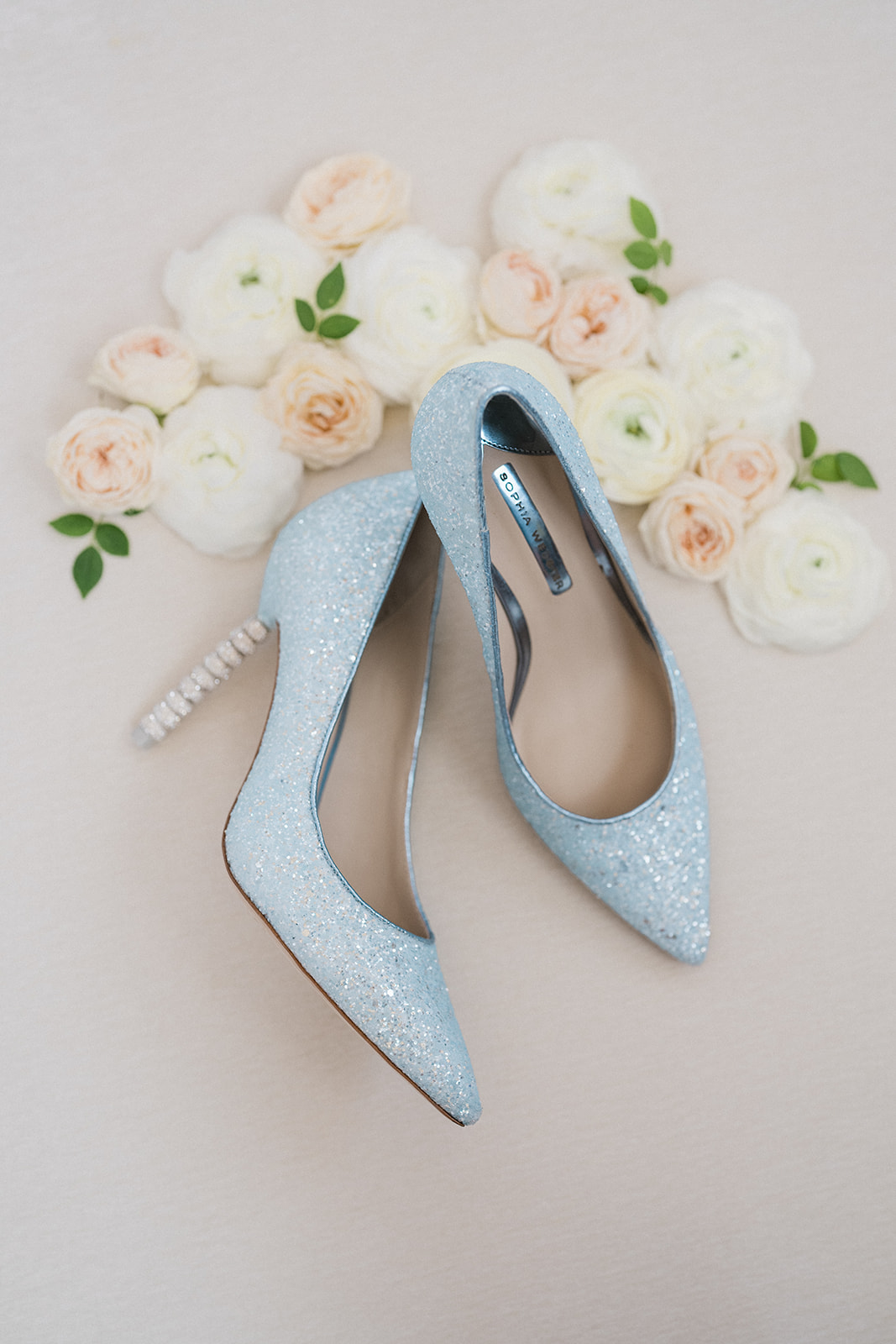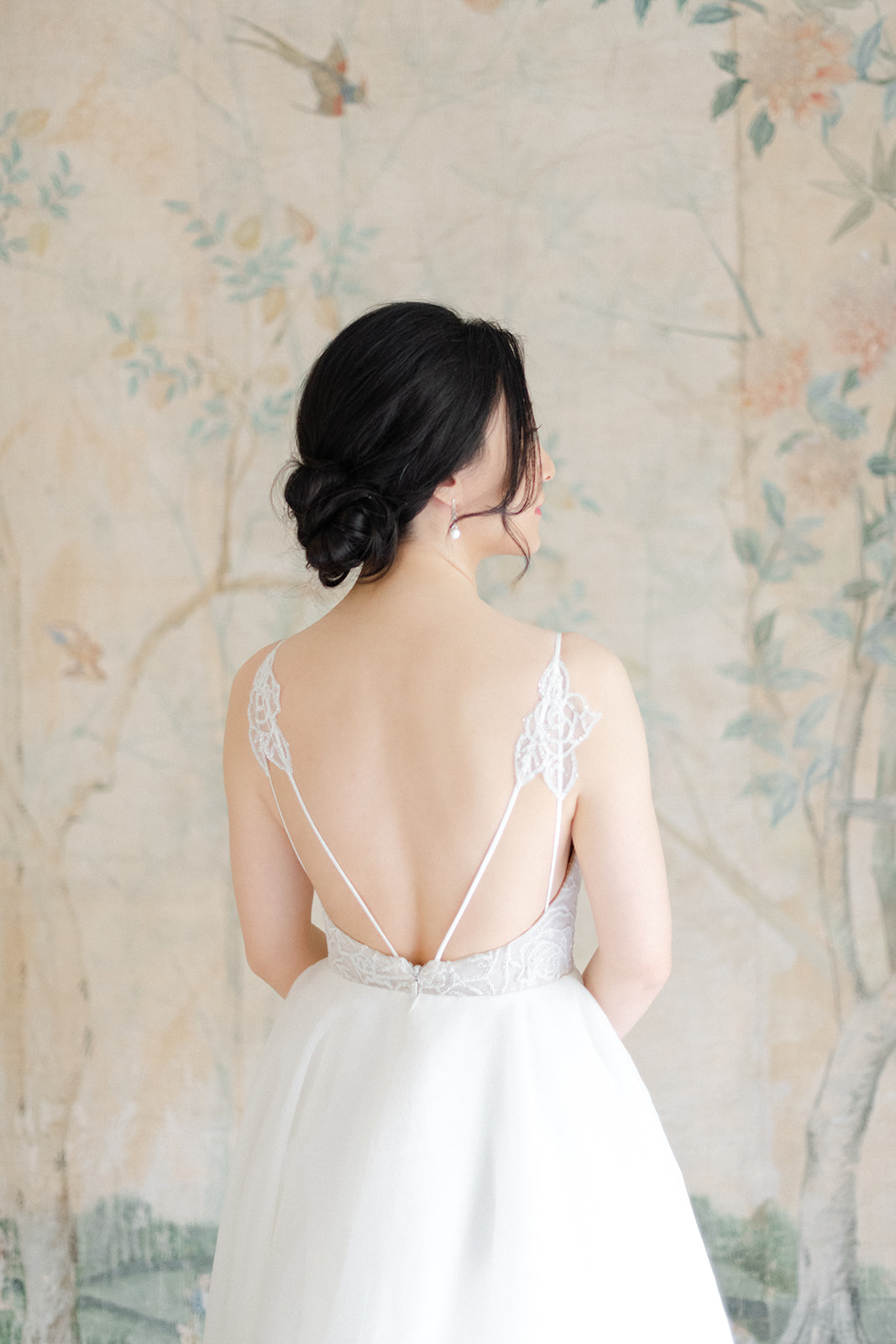 WHAT WAS THE INSPIRATION BEHIND YOUR WEDDING STYLE? I always wanted to have our big day in a garden setting because the nature is beautiful here in PNW, at the same time, I also wanted something more elegant vs rustic. I was browsing wedding venues on the Knot when I came across pictures of LAKEWOLD GARDENS and immediately fell in love with it. It's a perfect combination of a beautiful garden with an elegant historic house. The unique combination was unlike anything I had seen in the Seattle area, so I knew this was it.
HOW DID YOU MEET? My husband and I met in 2013 via mutual friends while we both just started our career in San Francisco.
TELL US ABOUT YOUR PROPOSAL: We were dating long distance at the time. I was in Seattle and he was doing his PhD study on the East Coast. We would see each other 4-5 times a year. It was 2019, the last year of his PhD. He told me that he wouldn't be able to visit Seattle for Valentine's Day, so I decided to hang out with friends. I even called him earlier that day and it looked like he was still working in the lab. I didn't suspect anything and went to the restaurant to meet my friends. It turned out, he had been in contact with my friends and had secretly flown to Seattle that day. He gave me a big surprise when he showed up outside of the restaurant with flowers and a ring!
TELL US ABOUT FINDING YOUR WEDDING DRESS/ATTIRE: I visited several bridal stores around Seattle and eventually found my dream dress at Dress Theory. I really liked the styles of the dresses they carry.
DID YOU HAVE ANY DIY ELEMENTS? Yes, the wedding favours – small glass bottles filled with green paper stars. I handmade all of them. About 20 stars in each bottle.
DESCRIBE YOUR WEDDING FLOWERS: Soft spring garden bouquet with a pastel colour theme (pink & yellow).

FAVOURITE DETAIL OF THE DAY: Dogwood is my favourite flowering tree. I love that Lakewold Garden has a large and lush dogwood tree near the entrance of the house. July was a little late for dogwood's bloom season, but on that day, it still had a lot of flowers, and I absolutely loved it
WHAT ADVICE WOULD YOU GIVE OUT TO A COUPLE PLANNING THEIR WEDDING? It is worth all the planning and preparation, it was an absolutely beautiful day
MOST MEMORABLE MOMENT? When we exchanged our private vows in front of the house.

TELL US A LITTLE ABOUT YOUR HONEYMOON: We went on a two week trip to France and Italy a week after the photo shoot, first time visiting Europe for both of us. It was absolutely a blast. Partly inspired by White Lotus (Lewis is a big fan). We visited Paris, Amalfi Coast, and Sicily, and saw the White Lotus season two hotel in person.
IS THERE ANYTHING YOU WOULD CHANGE OR DO DIFFERENTLY? Not really. It was a perfect day. The weather and temperature couldn't be better.
A huge thank you to Seattle wedding photographer JANET LIN for sharing this beautiful wedding with us. Janet is a fine-art wedding photographer based in Seattle, Washington and serving destinations worldwide. She grew up in the dark room of her father's photography studio, watching people's memories come to life in images through a seemingly magical process. With a passion for loving people, learning their stories, and documenting human connection, the decision to pursue photography was an easy one. Janet's goal is to capture the true essence and spirit of a moment, creating timeless wedding images that will serve as cherished artefacts of your marriage. On a wedding day she strives to balance a quiet documentary approach with an artistic and editorial perspective. You can see more of her work in her portfolio here.