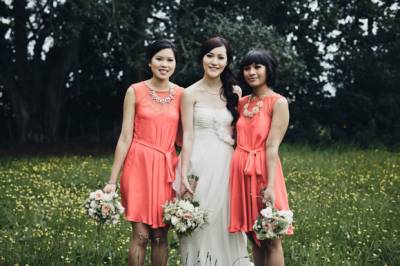 Winnie & Victor were looking to have an intimate and relaxed outdoor affair for their wedding. Finding Abbeville Estate put them on the right path, and greatly influenced how the rest of the day came together. Running with a modern, rustic look they created their dream day and had the wonderful Danelle & Hook from A Couple of Night Owls along to document it all.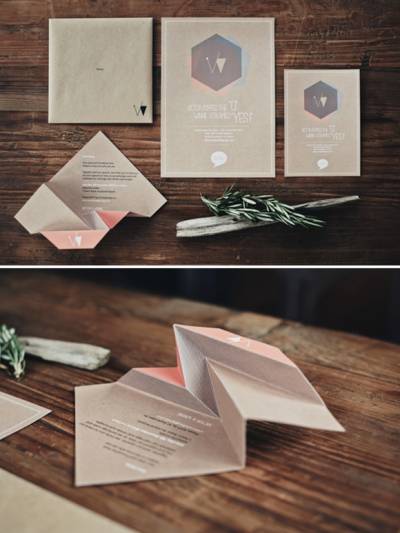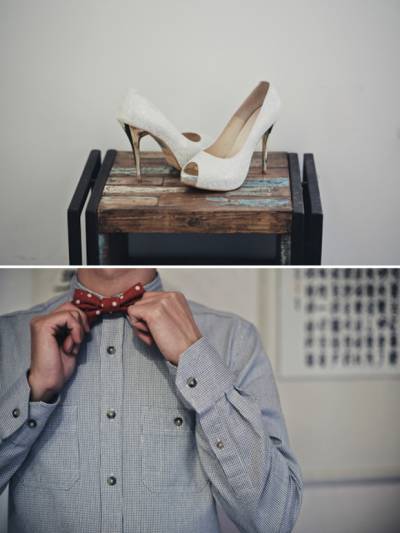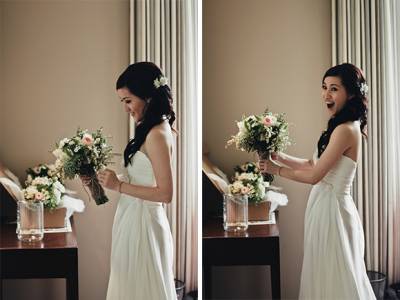 How did you meet? We met in university. We both studied Spatial design. I was in my final year when Winnie was in her first year. We first knew of each other back then but never really crossed paths until years later we bumped into each other on Ponsonby Road. Then somehow we ended up at a Nine Inch Nails concert weeks later, and then…. the rest is history!
Tell us about your proposal: When I went to see Winnie's parents and asked for the blessing to take Winnie's hand marriage. The walk up their steep driveway felt like the longest walk and I could see my hand trembling before the door bell was rung – it was probably the most nerve wrecking moment thus far.
I did manage to get their permission. In fact, they were really gracious and supportive of the idea. A week later, I popped the big question to Winnie (with the aid of a LEGO cat ) in front of her family. She cried, her mum and sister had teary eyes, and I gave her 100 extra brownie points for the right reaction. And so the wedding planning began...
Tell us about finding your wedding dress: As expected, this journey wasn't easy! After trying on dozens of all sorts of styles (and devastatingly discovered that I don't suit lace!) I decided to keep the overall bridal look simple. Confident that I would find the perfect dress here locally, I came across Katie and her wonderful team at Hera Bridal. They had just the dress... with its lightweight soft drapes the dress embodied simple elegance, youthfulness and subtle playfulness. It just felt right the moment I tried on the frock, like it was in sync with my vibe. Given the nature of the venue and our preferred format of the wedding, the chosen dress made moving about mingling with guests a breeze. With accessories and heels I thought it was critical to source clean, crisp modern pieces I could easily wear again with casual clothes.
Any DIY/Budget elements? We had a reasonable budget, but as with our design backgrounds we absolutely had to make our mark when it came to the theme for the wedding. We enjoyed the process in designing our own logo, then the save the date, invitation & envelope, favour tags, petal holders. Both Winnie and I had similar ideas and preferred the rustic, country look.
Describe your wedding flowers: Our good friend Daisy made all the flowers for us. We shared our floral inspiration board on Pinterest covering colour palettes and 'look' of flowers we preferred. With her passion and creative eye, she effortlessly made it all happen, surpassing all expectations! For the bridal bouquet we had a mix of roses, David Austin, succulents and lily of the valley. Being quite obsessed with billy buttons, and succulents, we asked Daisy to create corsages based on the 2 plants.
Most memorable moment? Victor: when I first saw Winnie walking down the aisle towards me. I was so nervous that I had a smile on my face while my cheek was twitching uncontrollably.
Winnie: Hard to decide! From dad walking me down and aisle, exchanging our personal vows.... to watching kids go bonkers at the destruction of the strawberry pi ata.
Photographer and Videographer | A Couple of Night Owls, Cake | Bella Cupcakes, Florist | Daisy Wang, Stationery | Bride & Groom, Venue | Abbeville Estate, Dress Designer | Hera Bridal, Shoes | Bride; Orin (from Taiwan), Groom; Country Road, Jewellery | Engagement ring designed & made by James McCarty, wedding bands custom made in Taiwan based on James' design, Bridal accessories | The Boyscouts, Meadowlark, Hair | Bonny Liu, Make up | Joanna Chang, Bridesmaids Dresses | Misty Lang, Grooms Attire | Tailored overseas, Caterer | The Great Catering Company