Shawn and Carissa wanted their wedding to be elegant yet casual and VINEWOOD STABLES fit the bill perfectly. This Georgia Plantation House with its historic horse barn offered southern tradition and charm and was the only venue they considered. Atlanta wedding photographer A. THOMAS PHOTOGRAPHY captured this timeless celebration and had this to say about their day, "Shawn and Carissa are the kind of people you want to know-warm, inviting, funny, and madly in love with one another. Anytime I talked to Carissa about her wedding day, all she would say was, "I just can't wait to be Shawn's wife". I mean, that is really what it's all about, right? They chose Vinewood Plantation as their wedding venue because of it's simple, southern elegance that will transcend trends and years to come. When they look back on their wedding day, it will be as timeless in 50 years as it was in March. Classic details, an elegant colour scheme, and romantic touches throughout the design of the day characterised what Carissa envisioned."
TELL US ABOUT YOUR PROPOSAL: We were in St Augustine for what I thought was a visit with my nana. My dad had told me earlier that week he was wanting some family photos done while we were all in town so we ate lunch on Saturday and then went to the Bridge of Lions in downtown St Augustine. i was looking for someone to take the family photo when all of the sudden my dad told me to turn around and there was Shawn on one knee! he asked me to marry him but i couldn't hear him over my crying so i had to check to make sure he asked me. when he asked again i said yes and then we celebrated in downtown St Augustine with my family! Shawn knew how important it was for me to have my family present so he arranged for my mom and aunt to be in town and they were watching from a rooftop bar downtown.
TELL US ABOUT FINDING YOUR WEDDING DRESS: I found my dress on my first visit to wedding angels. It was everything i thought i didn't want in a dress but when I put it on for the first time I remembered getting goosebumps all over my body and just knowing that it was the one. Wedding angels helped me to make a couple extra touches to the dress that made it unique to me like the belt and the "swoopie" sleeves we added that could button on and off.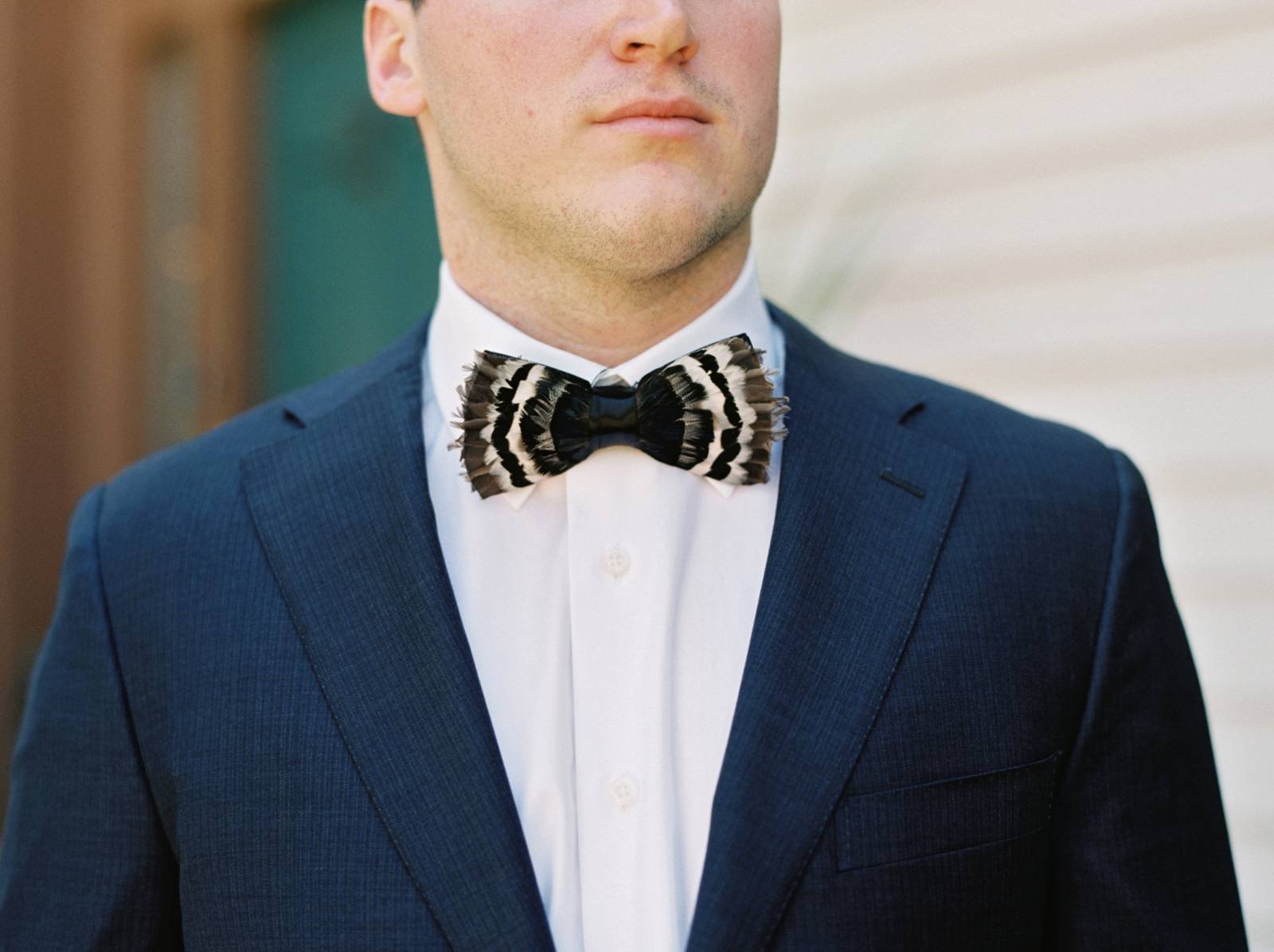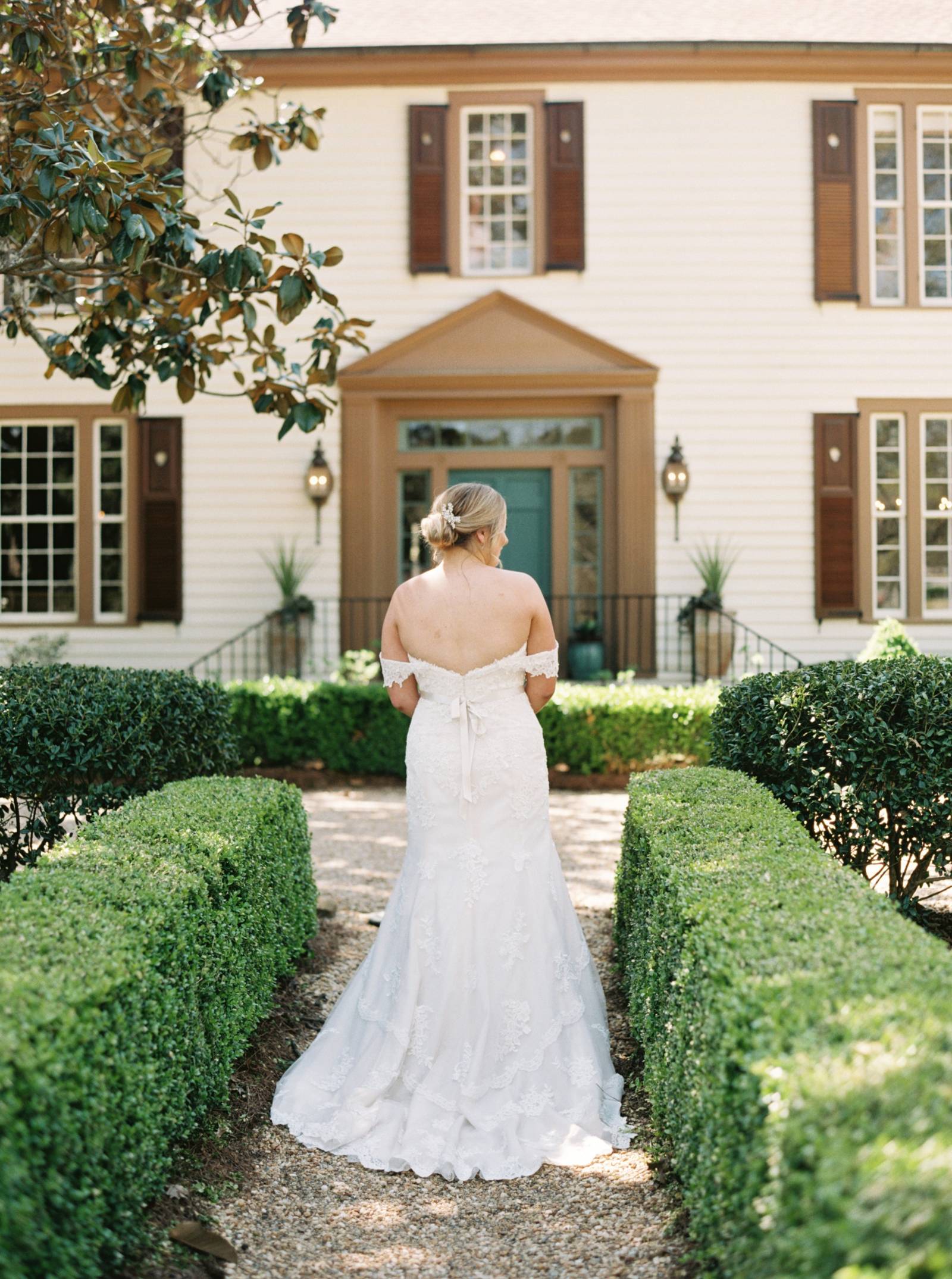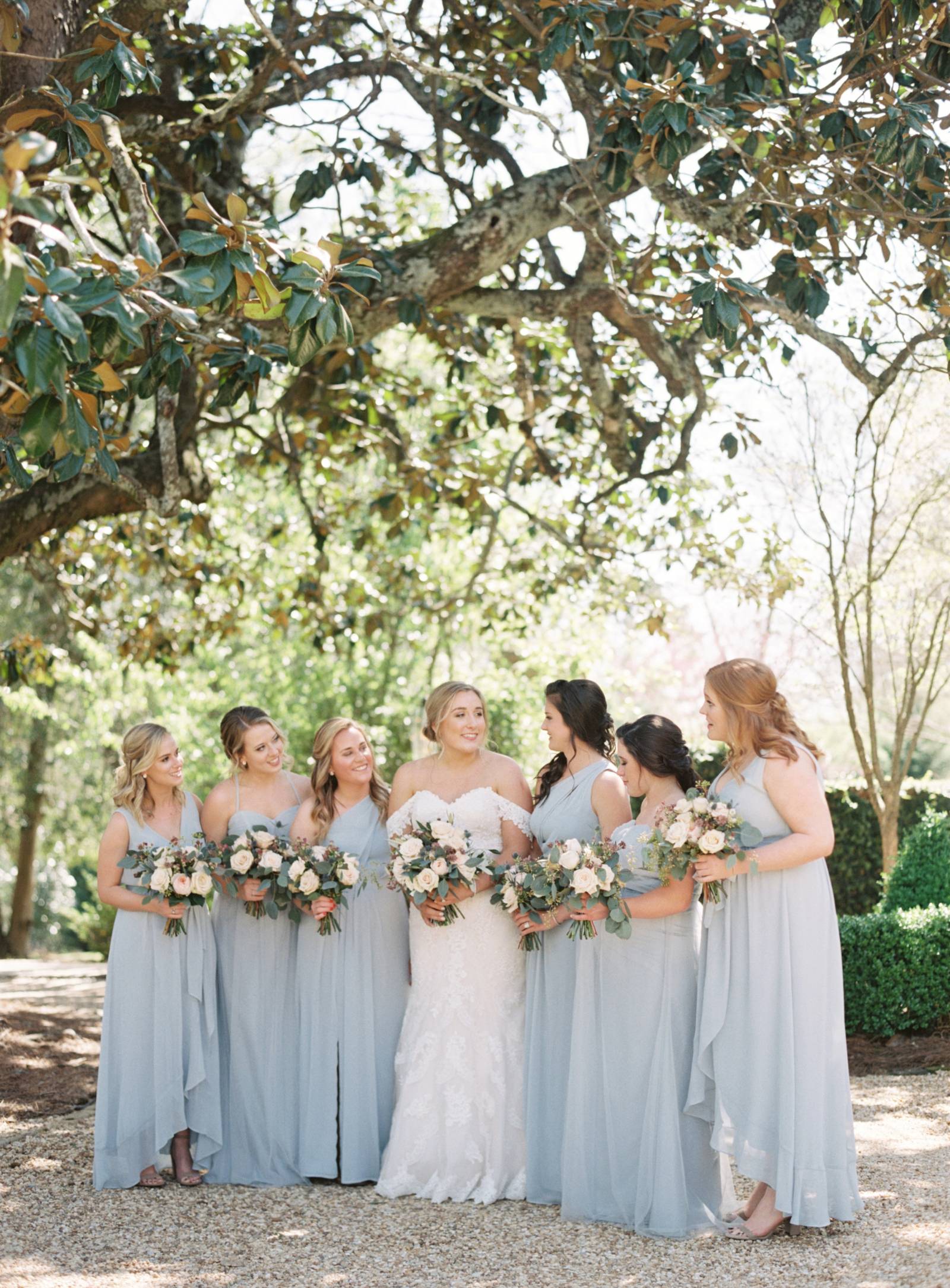 DESCRIBE YOUR WEDDING FLOWERS: i wanted my florals to be extremely elegant and traditional. I wanted pinks and to pull in blues as this was my grandmothers favourite colour. Our florist helped me take it one step further and brought in hydrangeas which were my grandmother's favourite flower which weren't in season but she still made it happen. I wanted them to be traditional but big and flashy and that's exactly how they came out.
FAVOURITE DETAIL OF THE DAY: The reception details in the barn. The florals on the tables by Southern Stems were absolutely gorgeous and really brought everything together.
WHAT ADVICE WOULD YOU GIVE OUT TO A COUPLE PLANNING THEIR WEDDING? Even when it feels like its more than its worth - its not! Everything comes together for the most beautiful day of your life. Stick with it and stick up for what you want.
MOST MEMORABLE MOMENT? Our first kiss because we almost fell over.
ANY OTHER DETAILS THAT HELP TELL THE STORY OF YOUR DAY? Our DJ was incredible and created the biggest and best reception! We also got MULTIPLE compliments on how incredible the food was.
TELL US A LITTLE ABOUT YOUR HONEYMOON: We went to a brand new resort in Jamaica called Excellence Resort Oyster Bay. it was the most beautiful and relaxing trip that was so needed for us! We talk about how we wish we were there every day! Can't wait to go back.
A huge thank you to Atlanta wedding photographer A. THOMAS PHOTOGRAPHY for sharing this beautiful wedding with us. Abigail is a valued member of the Magnolia Rouge Vendor Guide where you can see more of her work. "Photography, for me, means capturing all of your life. It will not always be perfectly posed. It will not always mean that everyone is looking at the camera. However, it will mean that 10 years from now, when that groom is a new dad, or that bride is showing her little girl the great-grandmother she never got to know, those memories will still be tangible. And real. And messy. And beautiful." You should also check out this Quaint Cotswolds inspired Anniversary session by her or this interview to get to know more about her.