The Olana in Dallas, with all of its European opulence, was the perfect location for this stunning wedding of Jenny & Kyle, with their family and friends. Captured by KRISTIN LA VOIE PHOTOGRAPHY, it was a day full of so much joy, a few tears, and an epic party. There was never a dull moment, because these two were grinning ear to ear and giggling the entire day.
WHAT WAS THE INSPIRATION BEHIND YOUR WEDDING STYLE? With me being from the Baltimore-Washington D.C. metropolitan area and Kyle from Fort Worth, we were inspired by a mix of chic East Coast timelessness and warm Southern hospitality. We wanted a black-tie feel with great food and personalised touches. And, most true to us, we just wanted to throw an awesome party! One of the most important elements of inspiration was our shared Korean heritage. We both wanted to incorporate Korean traditions as a way to represent our culture. We changed into custom designed handmade Korean Hanboks during cocktail hour, and played a traditional game borrowed from the Korean wedding tea ceremony called Paebaek.
WHY DID YOU CHOOSE THIS LOCATION? We loved the European inspired opulence... and with so many guests traveling from out of state to celebrate with us, we knew it had to be a venue that would impress. And it did!
HOW DID YOU MEET? We went to undergrad together at Johns Hopkins University in Baltimore, MD, but we first connected on Tinder! It was Spring of 2014, our freshman year - we were so young and just swiping mindlessly, but we ended up finding life partners in each other!
TELL US ABOUT YOUR PROPOSAL: In December of 2020, Kyle brought me to the Fort Worth Museum of Modern Art, where we went on a date during my first visit to Fort Worth. He surprised me with the question outside, in front of the beautiful architecture of the museum. We went home to his parents' house where our family was waiting to celebrate with us!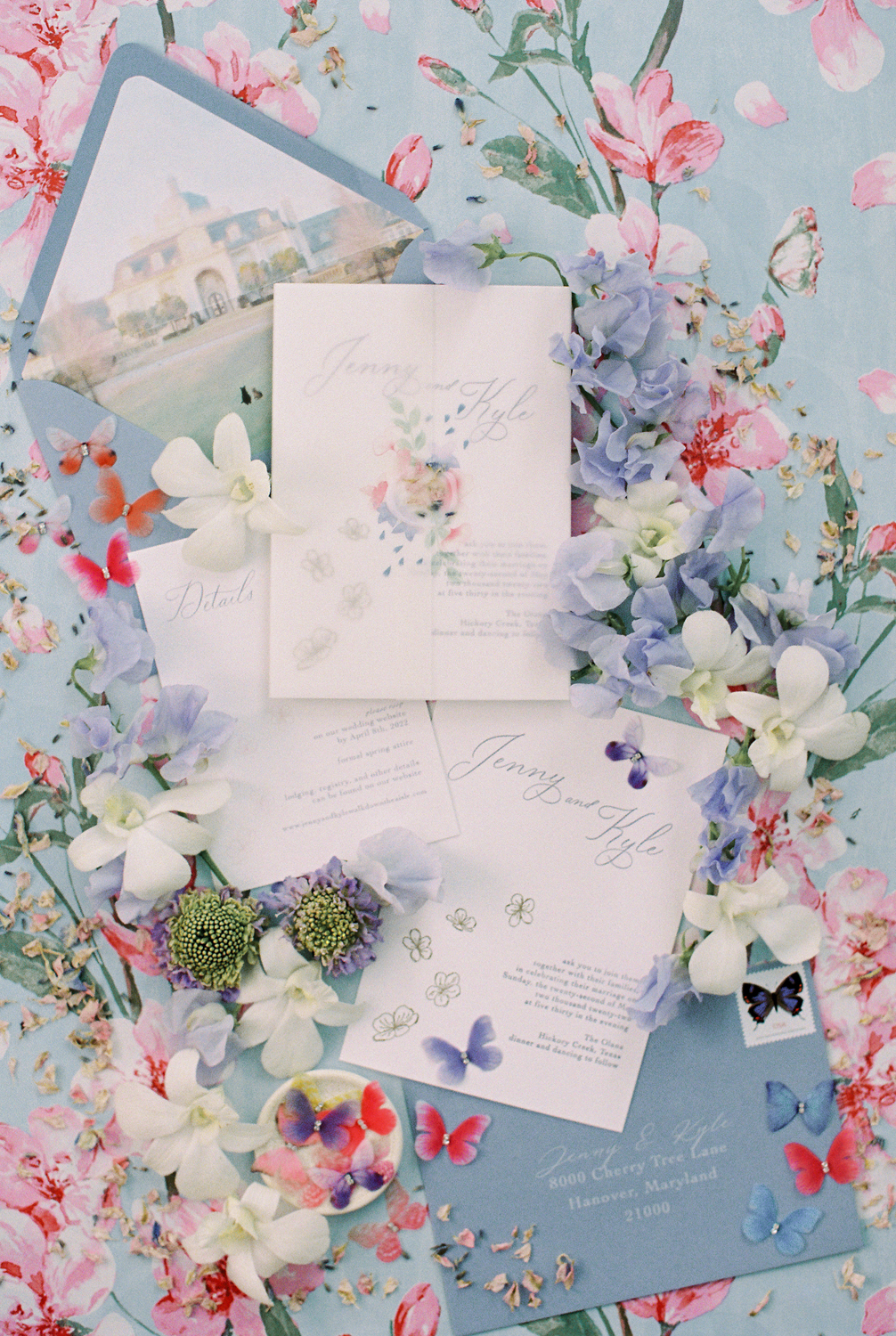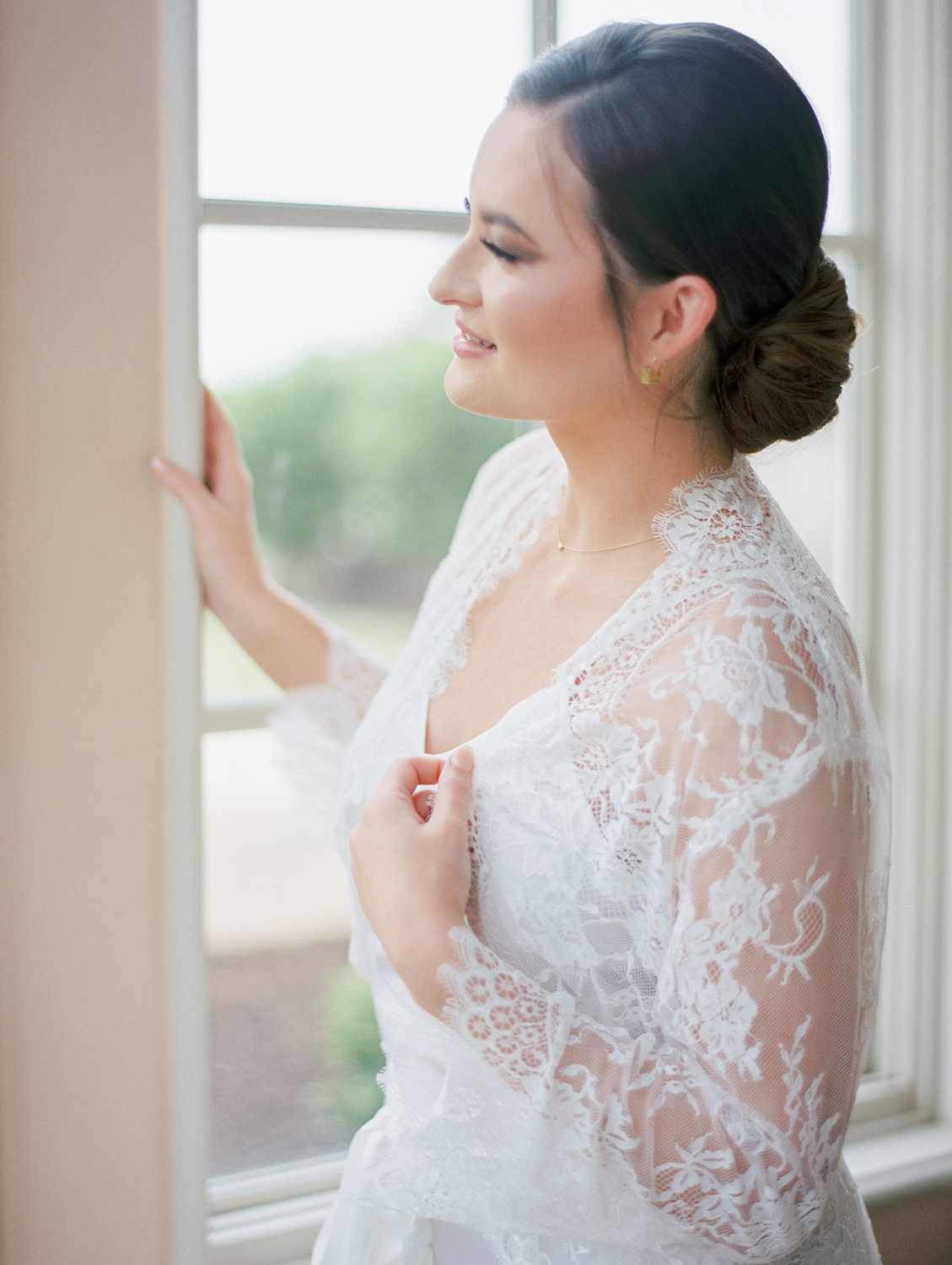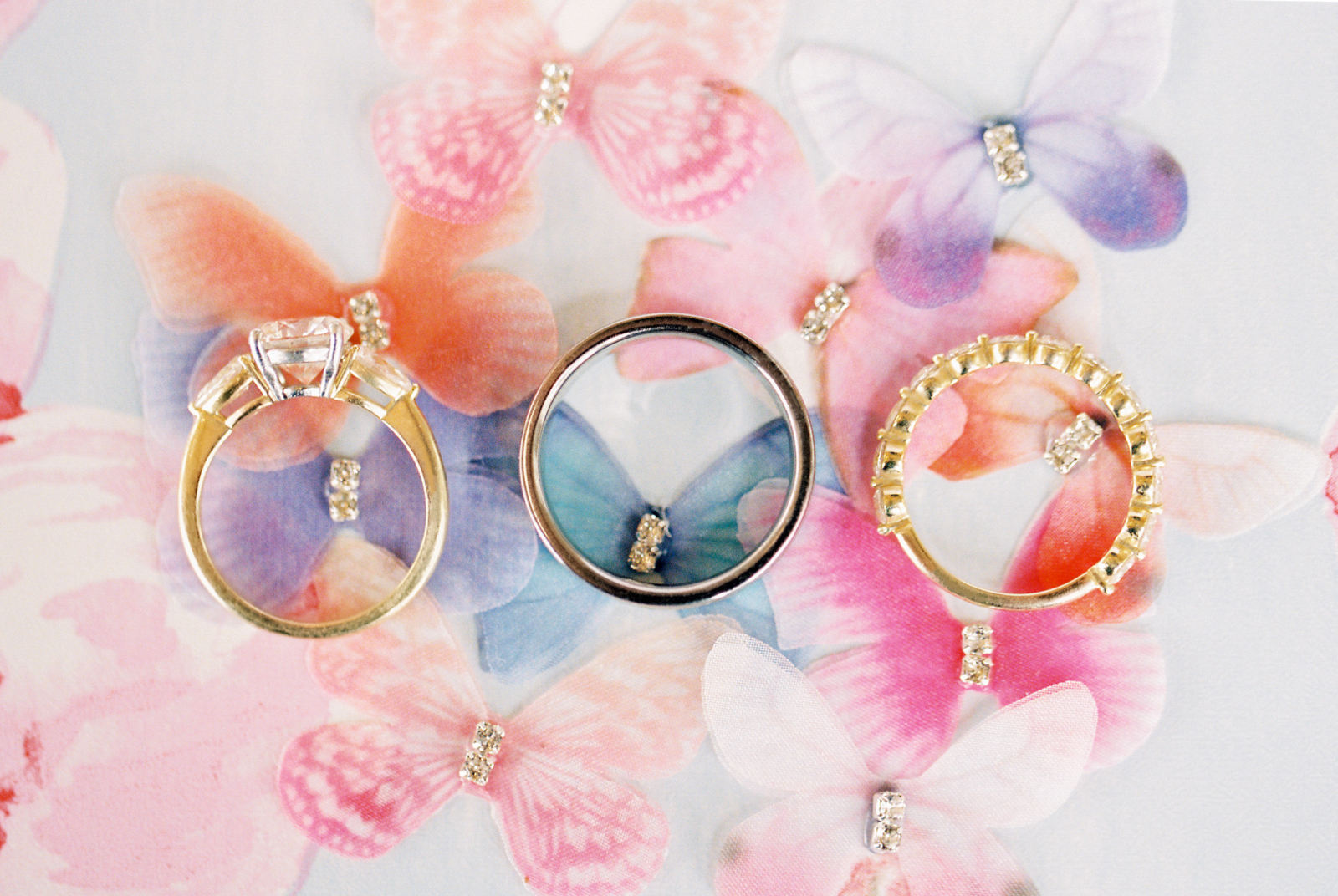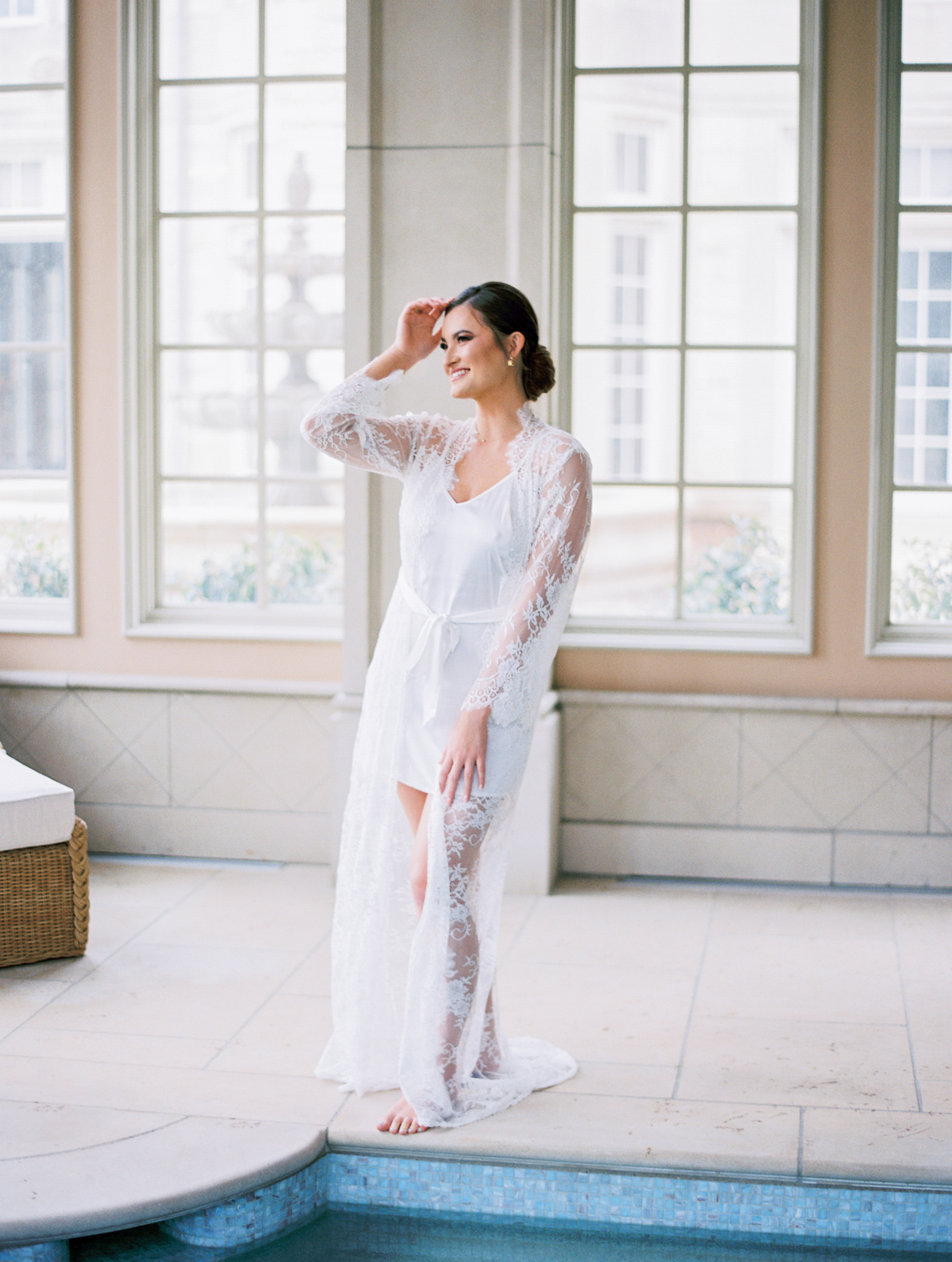 TELL US ABOUT FINDING YOUR WEDDING DRESS/ATTIRE: I was rather picky in my search for a wedding dress, and ultimately went to seven different bridal appointments between Baltimore, DC, Fort Worth, and Dallas! At first I had one idea about what I pictured myself in, something with floral details, maybe lace, probably A-line and romantic... It took my mom suggesting I try something more minimalist and timeless for me to find the dress that felt like the one!
DID YOU HAVE ANY DIY ELEMENTS? The night before we flew out of Baltimore, I designed and Cricut-ed signs with our cats' faces on them as silly photo booth props! I just couldn't sit still that night before we left and it was a fun way to get out the anxious energy. I still love that true-to-us touch!
DESCRIBE YOUR WEDDING FLOWERS: Soft pastel and ivory blooms, featuring my favourite - orchids!

FAVOURITE DETAIL OF THE DAY: Our custom Hanboks! I'm dreaming about when we will wear them again, hopefully when we celebrate the 100-day birthday of a future little one (another Korean tradition), in a couple years.
WHAT ADVICE WOULD YOU GIVE OUT TO A COUPLE PLANNING THEIR WEDDING? Be patient and kind with each other, and leave room for romance amongst all the logistics and stress.
MOST MEMORABLE MOMENT? Honestly... it was when our DJ handed us each a nitro cryo cannon, basically fog guns, and we blew our guests away with an epic party moment! We had so much fun at our reception, and that was definitely memorable for us.
WHAT ASPECT OF THE WEDDING WAS THE MOST IMPORTANT TO YOU BOTH? Celebrating with all our friends and family from different places and times in our lives! We love our people, so it meant the world to us to express our love for each other in front of them and with their support.
ANY OTHER DETAILS THAT HELP TELL THE STORY OF YOUR DAY? It was important to me to weave special musical elements throughout the day. One of my bridesmaids sang a beautiful classical German piece, Widmung, composed by Robert Schumann as a passionate profession of love for his wife. Our string quartet was so talented and learned pieces from Studio Ghibli movies, which we love, to play during the processional and recessional. Then, during cocktail hour, I surprised Kyle by singing him a song, accompanied by our amazing saxophonist, Marquise! I'm no professional but it was a special way to express my love to him and that moment will always be precious to us.
TELL US A LITTLE ABOUT YOUR HONEYMOON: We wanted variety so we picked a few different places to visit: Lake Como, Venice, then Santorini, all in the span of an 11 day trip! We definitely love traveling together and can't wait to do more as husband and wife.
IS THERE ANYTHING YOU WOULD CHANGE OR DO DIFFERENTLY? Maybe I'd like to have planned some of the less glamorous details, like transportation, a little sooner. Wrapping up small details earlier would have alleviated some stress leading up to the big day.