Having worked at the popular wedding venue LEGACY ACRES in Conway, Arkansas for the past few years, Leah wasn't short on inspiration after viewing many different weddings. She'd spent the time brainstorming and dreaming up what she'd do for her own celebration one day. When Taylor proposed she already had so many different ideas of what she wanted - mainly something that hadn't been seen before yet still showcased who they are as a couple. Captured by Arkansas wedding photographer ERIN WILSON, the venue held a special place in the bride's heart and it made perfect sense to get married there - its simple, elegant beauty sealed the deal. "The interior of the buildings are simply white with breathtaking chandeliers. Along with the Chapel and Ballroom the venue has a spacious cottage for couples and their wedding party to relax and get ready in. I never thought twice on where I would get married, I just always knew it would be at LEGACY ACRES."
HOW DID YOU MEET? I grew-up in a small town called Southside/Batesville and Taylor grew-up in a small town called Cave City. Both of our towns were very close to one another so we always knew of each other. Taylor actually played sports with my brother growing up. Fast-forward to many years later we both moved to Conway, Arkansas. Taylor moved to Conway a few years before I did. We would see each other out and always say "hi" to each other but never thought anything of this until, we both were attending a Shania Twain concert. After the concert we starting hanging out as just friends but then we realised that we both liked each other. Now here we are in-love and happily married.
TELL US ABOUT YOUR PROPOSAL I knew that Taylor was going to proposal soon and did not think that he could surprise me but he did. My brother and sister-in-law both live over six hours away. That weekend both my brother and sister-in-law were coming to our hometown. My parents planned a fun day for all of us to be able to spend time together. The plan was we would all go out to the lake on the boat and eat dinner with each other after at this special restaurant. The restaurant overlooks the lake and the view is nothing but breathtaking. Taylor planned on meeting us all at the restaurant where he would propose but not all went as planned. We were all unable to go to the restaurant. Taylor decided we would just go back home and just the two of us would go out to a local restaurant. When we got home from the restaurant, he called me into the kitchen, in the same spot where he first told me he loved me. Right there he got down on one knee and asked me to spend forever with him. I was so excited I did not even give him the opportunity to put them ring on my figure. I took the ring out of the box and was just in awe. The proposal was so simple, sweet, and perfect. I would relive that day over and over if I could.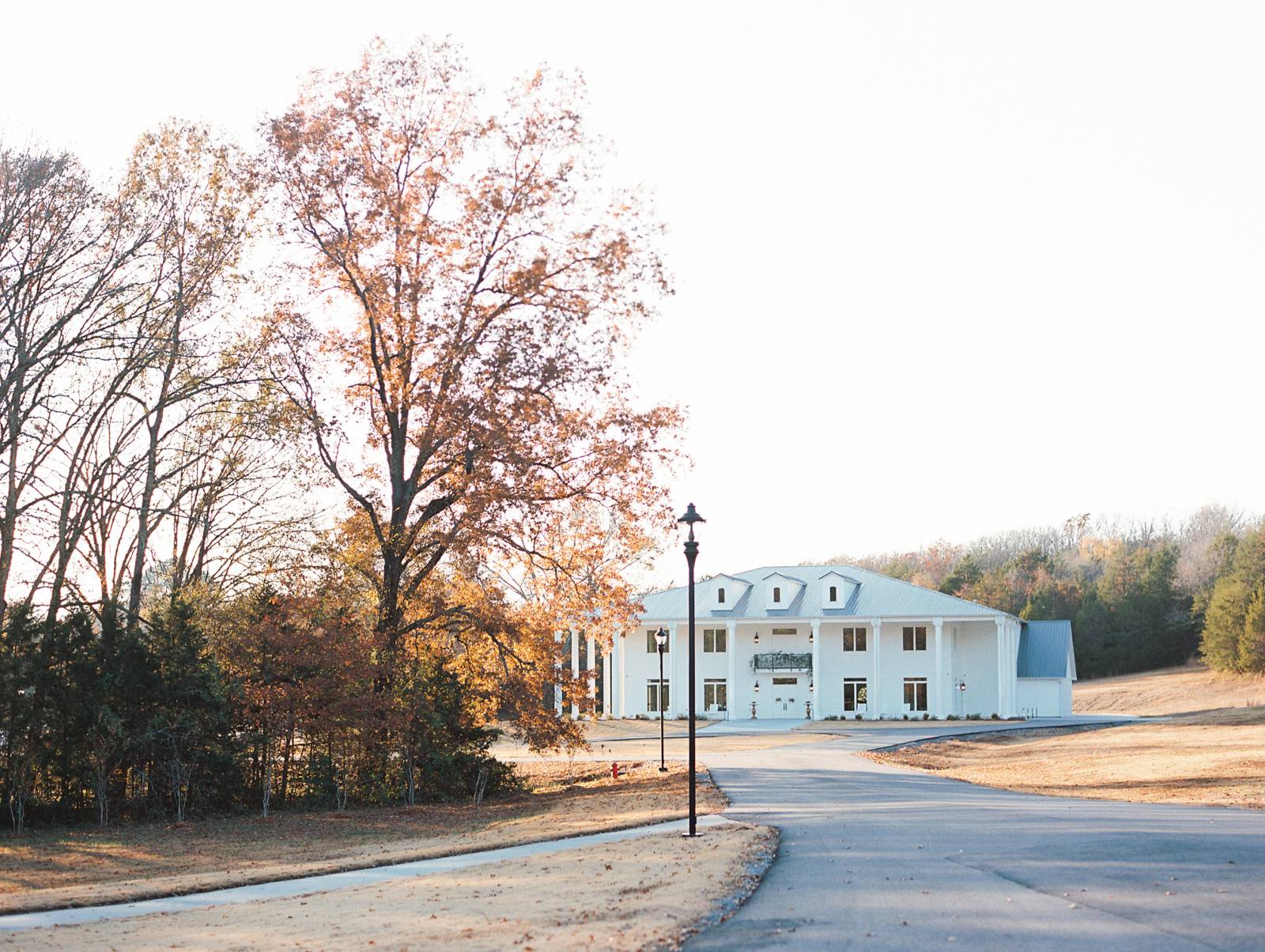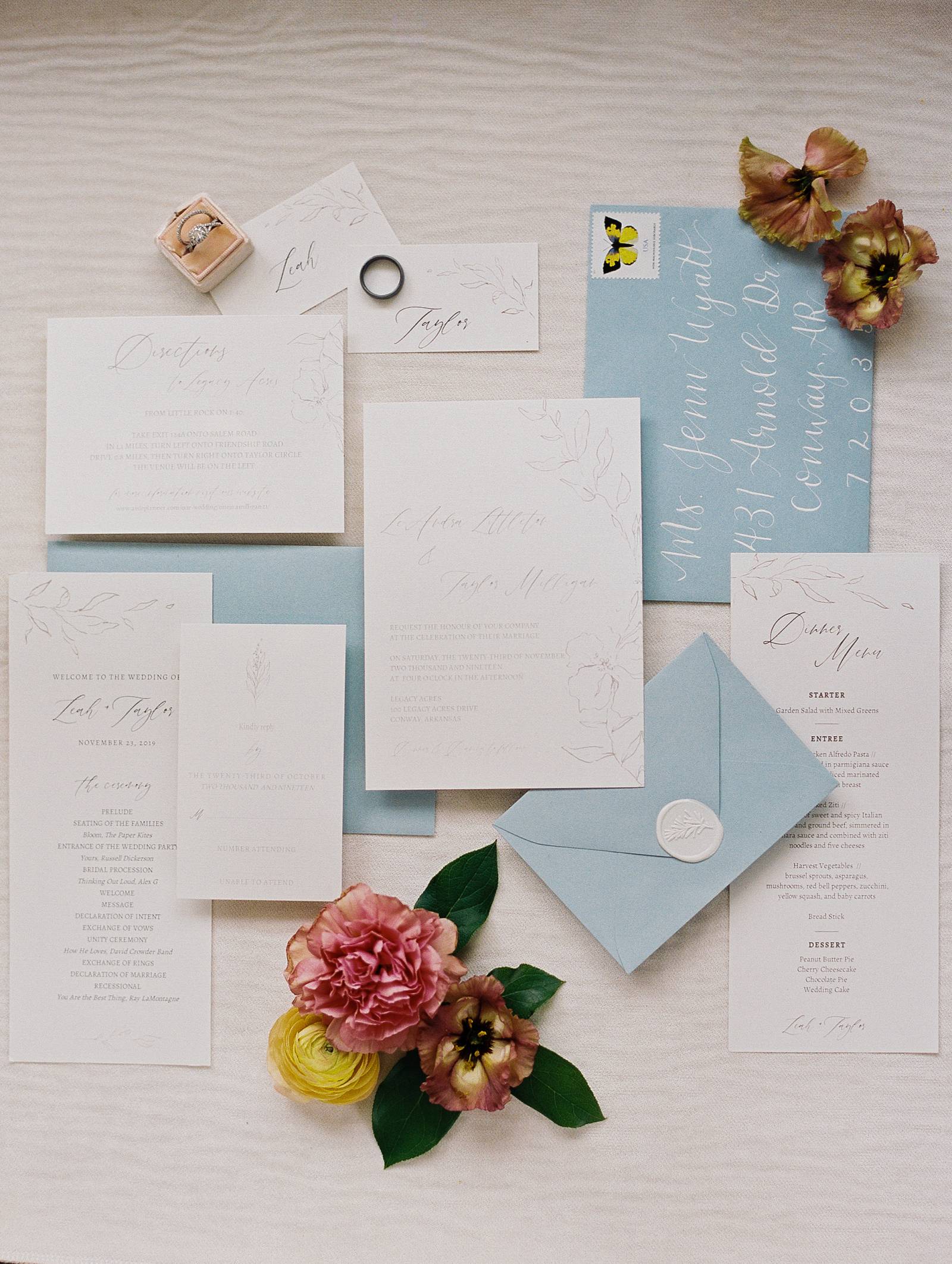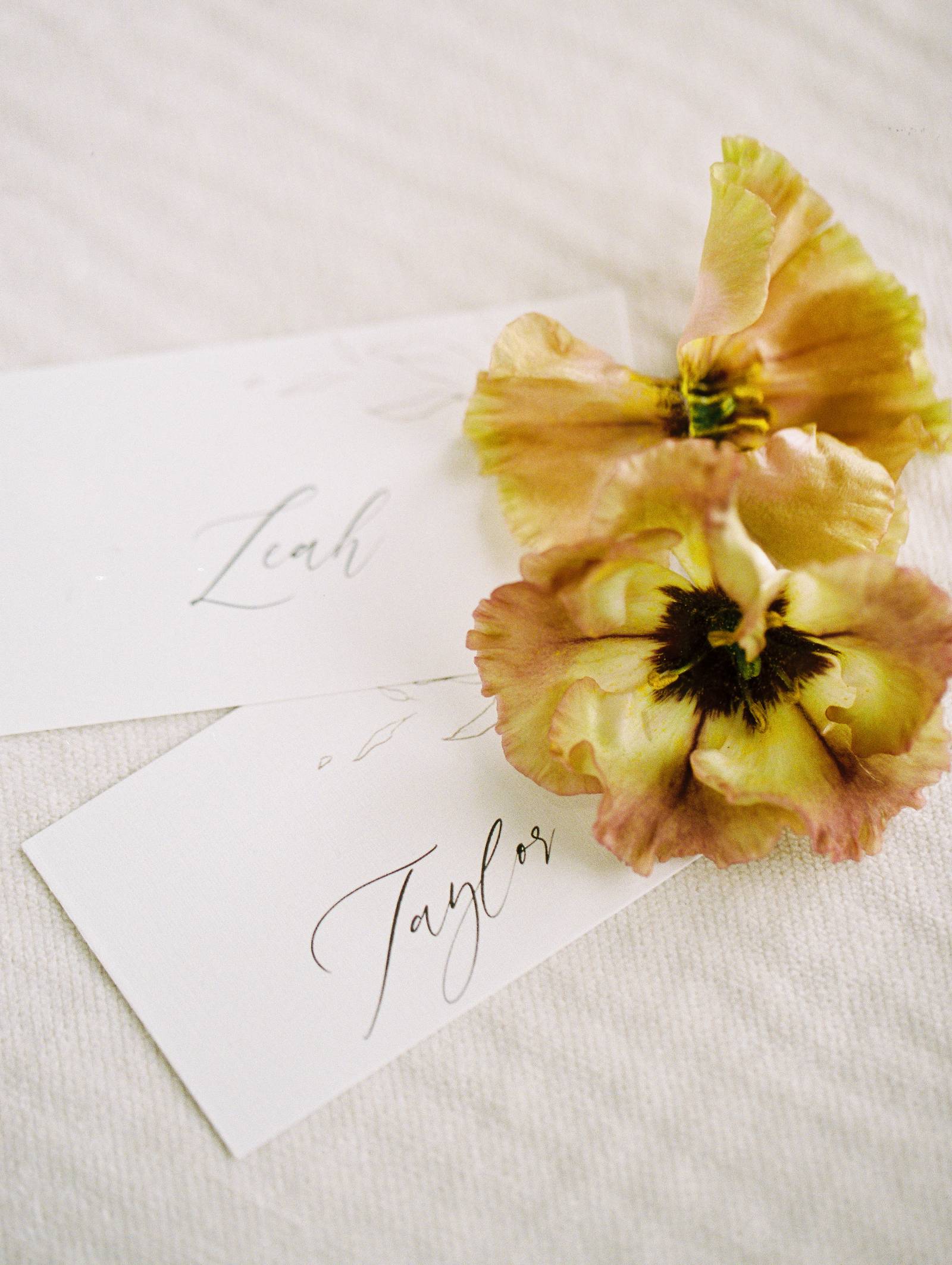 TELL US ABOUT FINDING YOUR WEDDING DRESS: Leigh at Inverness Bridal made the process of finding the perfect dress so smooth and easy. My mom and best friend were in town for the day. I called Leigh at Inverness Bridal to see if she could get us an appointment for that day. Leigh ended up staying late to fit us in. That day I did not wake-up planning on going dress shopping it was just something that came up over lunch with my mom and best friend. We arrived at the dress store and we had the entire store to ourselves. Leigh had asked what type of dress I was looking for. I told her that I wanted something a little different because I had seen many wedding dresses from working at the venue. All three of us; my mother, best friend, and I browsed through all the beautiful dresses and pulled a few for me to try on. When I tried on the third dress, I just knew it was the one. My mom made the suggestion to add an off-the-shoulder sleeve to the strapless dress. Leigh held-up an off-the-shoulder sleeve that she had in-store and we all got really quiet. You could tell by the look in everyone's eyes that this Kenneth Winston dress was the one. The dress had unique beaded designs all throughout the dress that faded into a traditional floral design at the bottom trim. I knew that if I have to get the dress altered or hemmed it would cut out on the flow of the designs. I loved that with the dress designer Kenneth Winston I was able to have the dress custom made just for my body so I did not lose any element of the dress. When the custom dress arrived at the store, I did a dress reveal with all others who were not able to be there on the day we found the dress. Everyone loved the dress just as much as I did!
DID YOU HAVE ANY DIY ELEMENTS? Taylor does not like cake so instead of having a groom's cake we decided to have his two favourite items; pickles and pies. We created a pickle and pie bar sign that matched our welcome sign that we made as-well.

FAVOURITE DETAIL OF THE DAY: I had the best vendors so every little detail was nothing but perfect! I could never just pick one, everything was my favourite detail.
WHAT ADVICE WOULD YOU GIVE OUT TO A COUPLE PLANNING THEIR WEDDING? It is important to make your wedding special to you. Include details that are unforgettable and hold a special meaning to you.
MOST MEMORABLE MOMENT? Our Preacher sent a list of 12 different wedding vows to pick from. We had no idea that we both picked the exact same vows until we exchanged vows. This will be a moment I will never forget!
WHAT ASPECT OF THE WEDDING WAS THE MOST IMPORTANT TO YOU AND YOUR PARTNER? We really wanted to include our Grandmothers and we also wanted to include of sweet dogs in some way. We decided to ask our Grandmothers to be our flower Grannies and of course they accepted. Our dogs, Lily Ann and Leon were able to be in our wedding as well. They were our ring pups. I am pretty sure our Grannies and fur babies stole the show.
TELL US A LITTLE ABOUT YOUR HONEYMOON: I picked details for the wedding and let Taylor plan the honeymoon. A week out from our wedding he finally booked our honeymoon for Vegas. I was honestly a little skeptical about going to Vegas for our honeymoon but never mentioned it to him. Neither of us had ever been to Vegas and I only knew from what I had watched on movies. We stayed at the Encore that is a part of the Wynne Report. It was one of the best trips I have ever went on. The Report was beautiful, our suite had a ceiling to floor window view of the mountains. We ordered room services a few nights and the staff treated us like we were in a 5-star restaurant, pushing us into the table, folding our napkins on our laps, and we were just in our suite. There were many nice restaurants that were walking distance from our room most were formal and business attire only. I love shopping and just crossing from our resort was a really nice and clean mall, we spent two days there. The weather was perfect the entire time we were there and there were not many tourists. We walked down the strip one night to look at all the lights and sync views, it was so peaceful and beautiful not what I was expecting. Most importantly we were able to spend a lot of time relaxing. Taylor and I both work many hours and do not get a lot of time to just relax. The Encore was so nice with spa areas and staff that treated you like royalty. I am honestly ready to go back!
IS THERE ANYTHING YOU WOULD CHANGE OR DO DIFFERENTLY? Not at all, our wedding day was nothing but perfect!
A huge thanks to Arkansas wedding photographer ERIN WILSON for sharing this gorgeous wedding with us. Erin is known for her dreamy wedding photography and loves to serve others by encouraging their creative sides, reminding them how beautiful they are and being as positive and calm in wild situations. "I am extremely passionate about people, art and love. I photograph weddings on film and digital and very inspired by timeliness images that have a little artful vibe." You can see more of Erin's portfolio in our VENDOR GUIDE and you may also want to check out this Stunning Italian garden wedding inspiration.