An upscale pool venue, a dreamy sunset session, a black tie dress code, and a madly in love couple – get ready to be wowed by this fairytale wedding in Greece captured by Stockholm wedding photographer 2 BRIDES PHOTOGRAPHY!
Stephanie and Robin are one of these couples who put a great deal of thought into their wedding day, and they were very excited to let SOO EVENTS design a celebration equal parts elegant and inviting for their loved ones, most of whom came all the way from Gothenburg in Sweden.
Thessaloniki is not a very well-advertised wedding location, but the planners scouted several possible locations to find them the perfect venues. For this Swedish couple their preference was for an outdoor wedding that would be elegant yet modern and stylish. Featuring a colour palette of white on white with blush and gold accents, their carefully-curated wedding details also included a gilded invitation suite, custom handwritten love letters, luscious florals by FIORENTINO, and porcelain evil eyes that protect against bad luck and negative energy as favours, encased in a box with the couple's monogram on top.
Their day started at the iconic Electra Palace getting ready and exchanging heartfelt gifts in their suites overlooking the endless blue. The ceremony took place right before the sunset at a quaint chapel adorned with fresh blooms whilst a string duo was playing the couple's favourite tune.
For the reception, the perfect venue was reimagined to host both a candlelit full-course dinner and a night of partying. Just before the couple made their big entrance through an array of fireworks, a group of musicians entered the venue and set the party vibe. But the surprises didn't stop there. The fashion-forward bride slipped into a beaded, statement-making mini dress with puff sleeves for her first dance and cake cutting. After that, it was a full dance floor and people having the time of their lives, providing the perfect conclusion to this refined celebration.
With a mutual love of traveling, eating good food, and hanging out on the beach - it's no surprise that Greece is this couple's absolute favourite destination. That's why it felt so natural for them to have their wedding in Greece.
Robin had intended to propose to Stephanie during a trip to the Maldives, but Covid had other plans. Instead, he popped the question after a birthday dinner. Soon after, their apartment was filled with family and friends who came to celebrate with them.
Stephanie and Robin wanted a glamorous, elegant, and super fun day for their wedding, honouring their commitment to each other in their beloved Greece. And what a fabulous celebration it was, all planned perfectly by Soo Events, ensuring all guests had a fantastic time in Thessaloniki and making the bride and groom confident and comfortable throughout the planning process.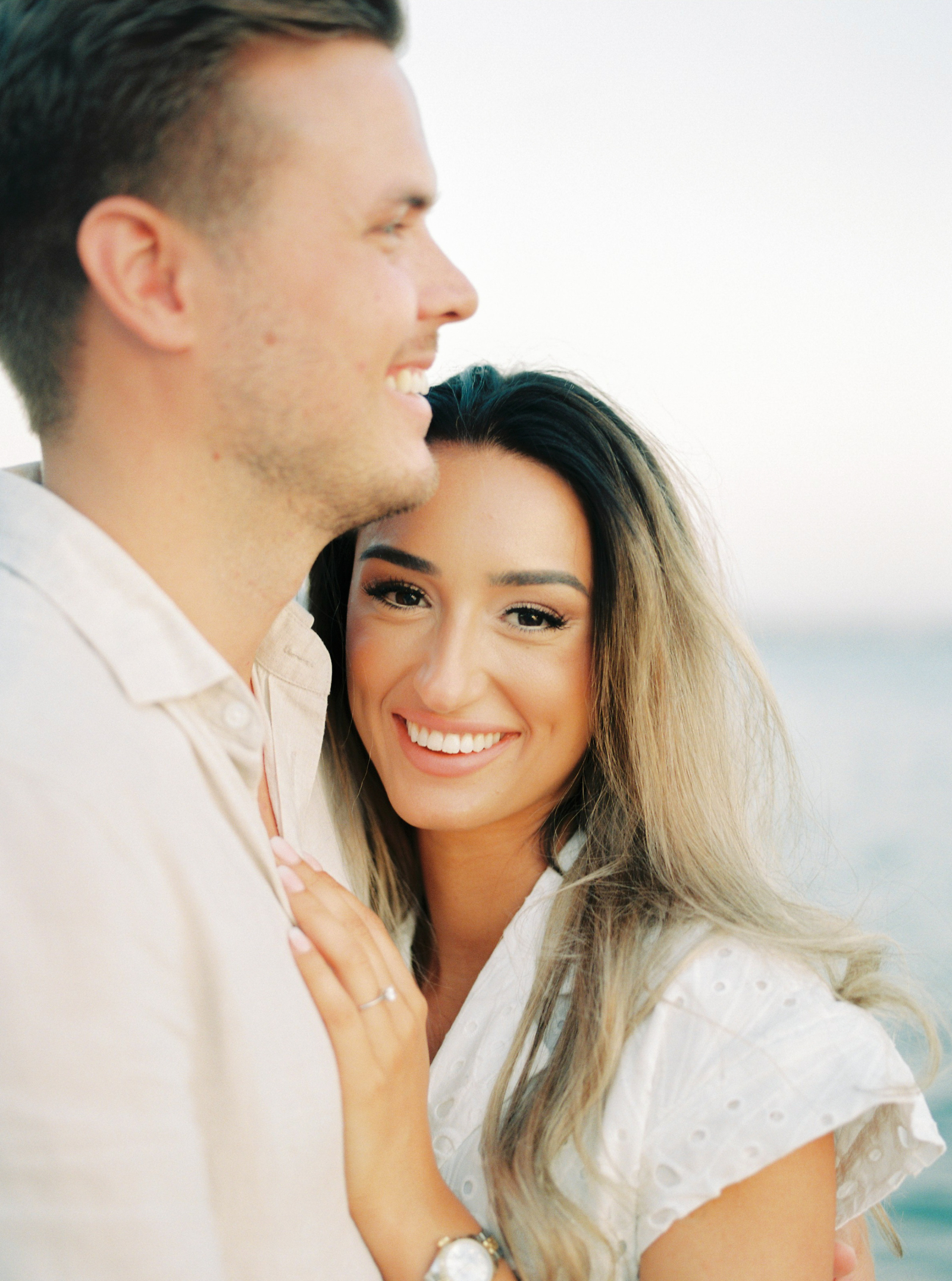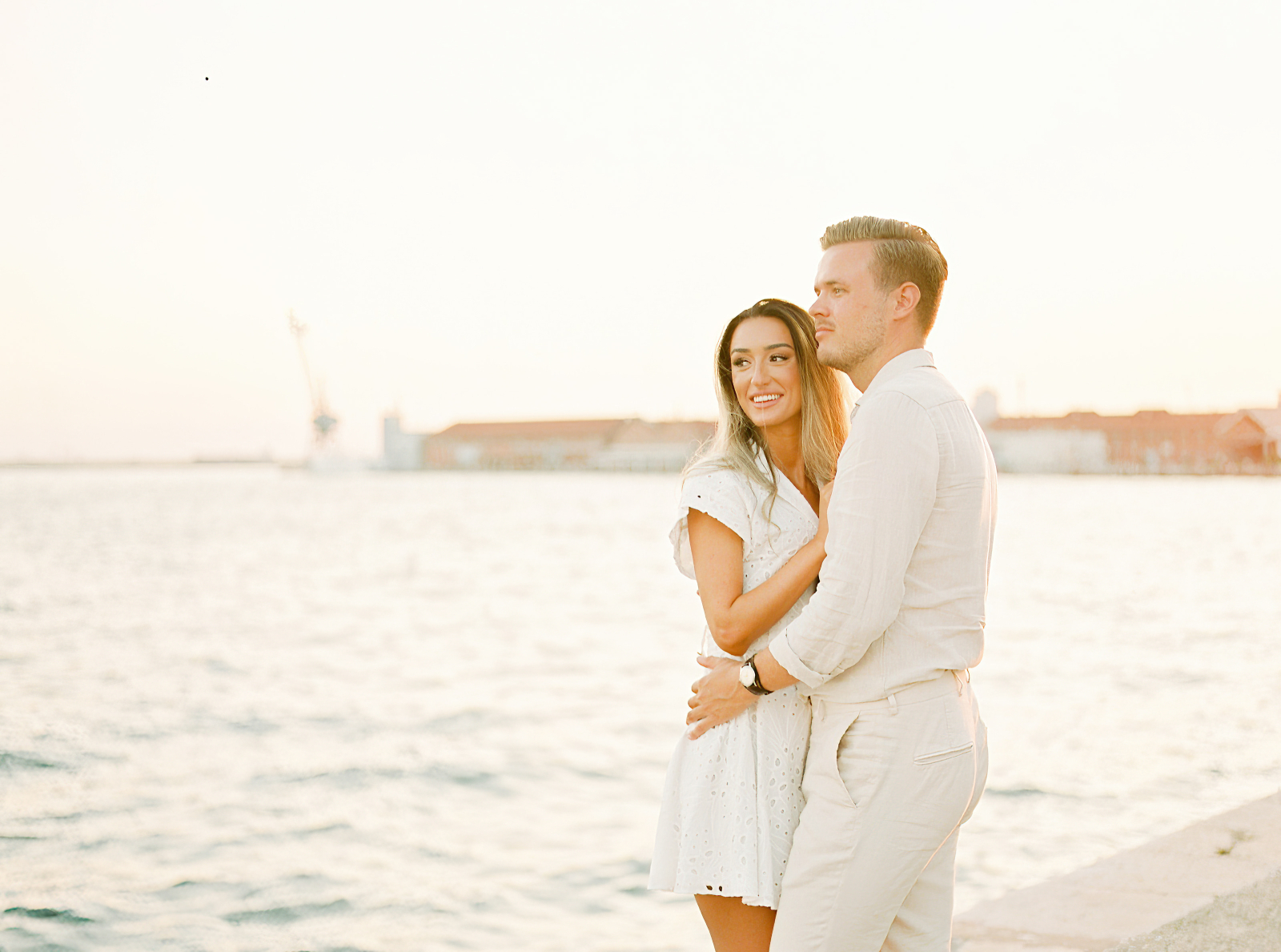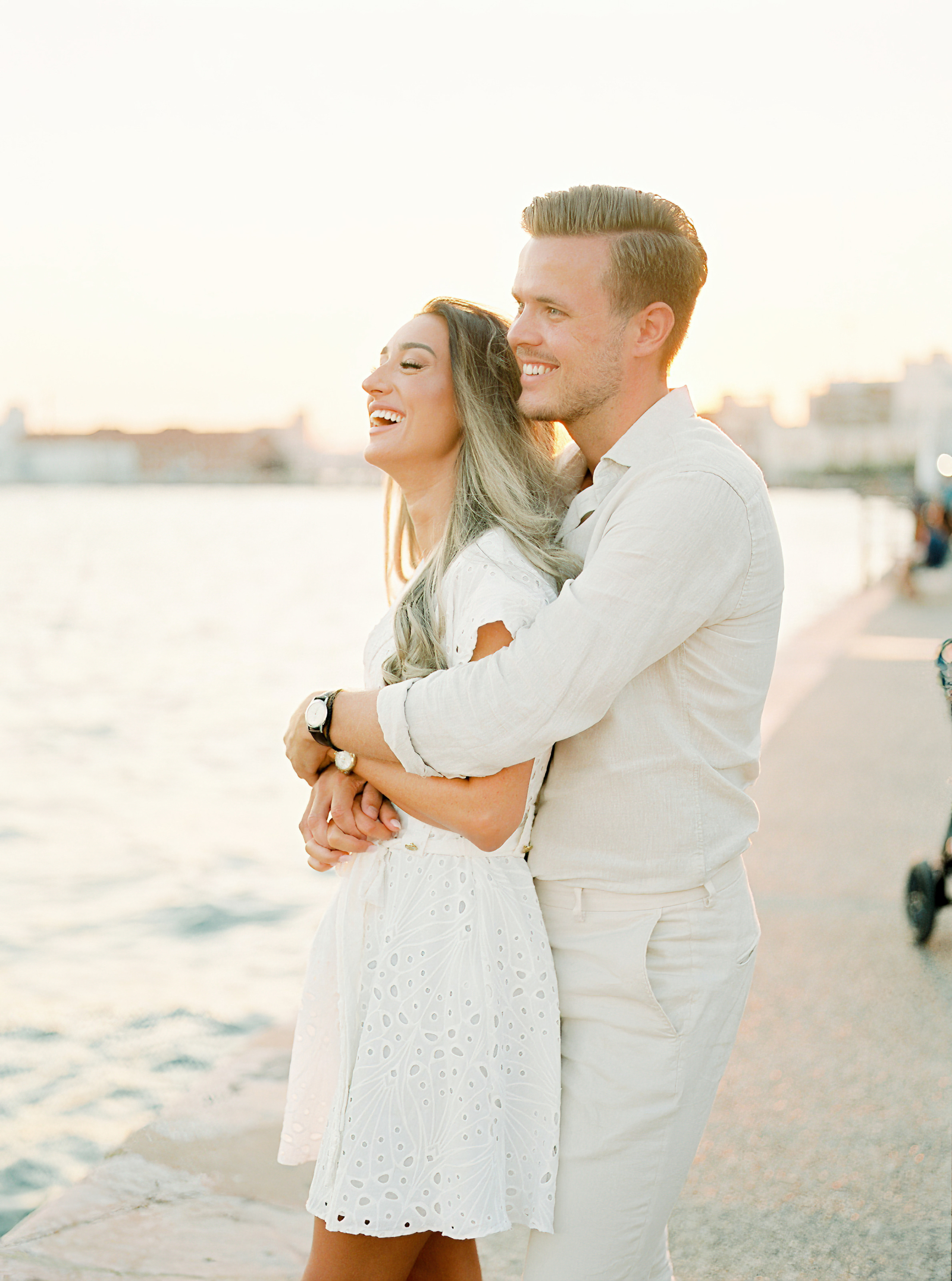 From the bride and groom:
"We love traveling together, eating good food, and hanging out on the beach! Our absolute favorite destination is Greece, so having our wedding there felt like a given.
What I love the most about Robin is that he is my absolute best friend. The most caring, safe, and supportive person I have ever met. And he is a great cook!
Besides being the most beautiful person I have ever seen, Stephanie is my best friend. No one can make me laugh and feel as good as she does. She has a heart of gold. Also, with every step I have taken and every step I will take, I know she will always be right by my side and support me in everything I do. She is really my biggest supporter.
We wish we had a Cinderella how we met story, but we don't. We met a quarter to two outside a club during our time in university. Look how great all of this turned out!
I was sure that Robin would propose to me when in the Maldives, where we planned to go on vacation. But then Covid came, and the plan had to be revised. We went to a birthday dinner, and after we got it, Robin popped the question, but only after visiting the bathroom about 20 times during that dinner due to nerves about the proposal. The apartment was filled with balloons. Stephanie loves them, and we don't remember much about what Robin said when he got down on one knee, but family and friends came over to celebrate, and it was an unforgettable evening.
We wanted our wedding to feel glamorous and elegant, be super fun, and celebrate our commitment to each other in our beloved Greece."
A huge thank you to Stockholm wedding photographer 2 BRIDES PHOTOGRAPHY for sharing this utterly gorgeous wedding with us. Keeping film alive one wedding at a time., Isabelle is a film photographer who serves couples throughout Sweden, Europe, and beyond. "I promise you a presence that's reliable, a spirit that's creative, and photos that are extraordinary. Your wedding is a sensation. Not just because you know how to throw a sensational party. But the feeling of joy, of romance. The most important people in your life have joined you in this incredible celebration—enjoy every minute of it! My photos will capture that and make you relive the experience every time you look at them … the cheers when you kiss, the bubbles on your tongue when you toast, the warmth of love you feel all day. I create images that pull you back to each incredible moment, taking photos you can feel." You can see more of her portfolio here.