Anna & Sinan wanted a wedding that felt relaxed and friendly. With many of their guests travelling long distances to celebrate with them in Halkidiki, Northern Greece, they wanted them to embrace the beautiful location and the company of the other guests. All of this resulted in a wedding style that was inspired by nature — specifically the olive branch, to emphasise the connection to Greece — and an experience that was about the guests feeling at home away from home as they celebrated their special day. "With our families split up between Turkey and the United States, we were looking for a different location that still had a special meaning to us. Sinan actually grew up in Thessaloniki, so he was familiar with the area, and our first vacation overseas together was in Kassandra. We had an unforgettable time then, so finding a wedding location nearby felt natural to us. When we visited Pohoda, we were quickly attracted to the isolated beachside location the casual yet classy style, and their kitchen which eventually made for a delicious wedding menu." LEFTERIS KALAMPOKAS captured their beautiful celebration.
HOW DID YOU MEET? I was in New York City (originally from Maryland) for a summer internship in 2012 when I reconnected with an old high-school friend who lived in NYC. We were having brunch one afternoon at a bar called Tandem and Sinan happened to be there that day. It turns out that he and my friend had gone to the same college (university) and were very close friends! Sinan came over to say hi, introduced himself to me, and invited both of us over to his house later that night. That's also when I learned that he lived very close to where I was living at the time. He reached out the next week offering to show me around the neighbourhood and the rest is history! We actually went back to the same bar, Tandem, for our first date, and it was where we would always meet for the first few months of our relationship when I lived in Maryland and he was in NYC. I moved to New York permanently a few months after that.
TELL US ABOUT YOUR PROPOSAL: Sinan tried to hide the proposal from me for as long as he could, but he's not very good at keeping secrets so I had a slight idea as to when he might do it. He told me that we would be going somewhere, but didn't tell me the location. We got in a cab, and within 5 minutes we were in a familiar area. He took me back to Tandem, where he had reserved a room and arranged for a bottle of champagne, a letter, and small personal trinkets that had a special meaning to us. As I read the letter, he got down on one knee, showed me the ring he got me, and asked me to marry him. I of course said yes, and we were so excited I'm pretty sure we had a mini dance party with just the two of us.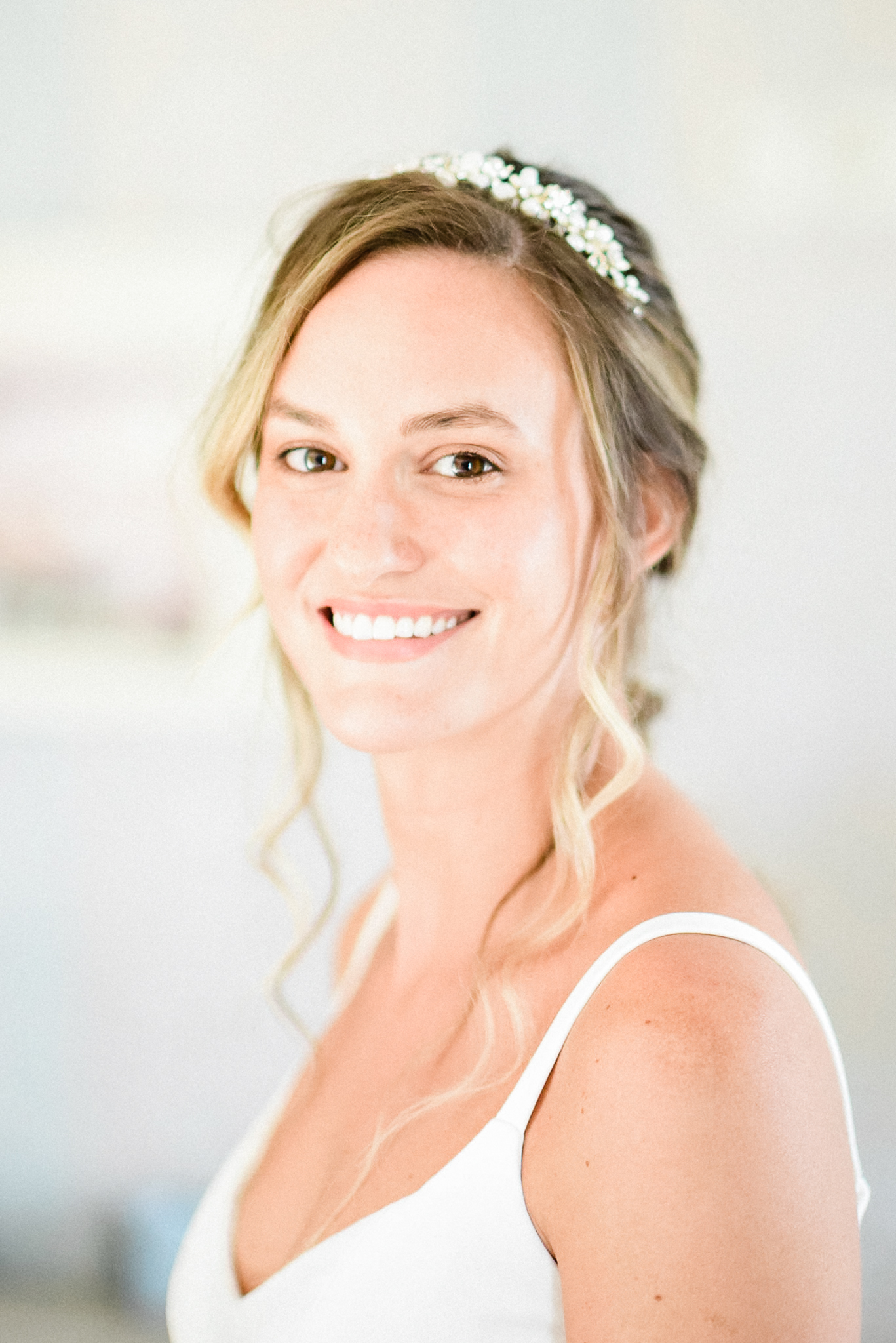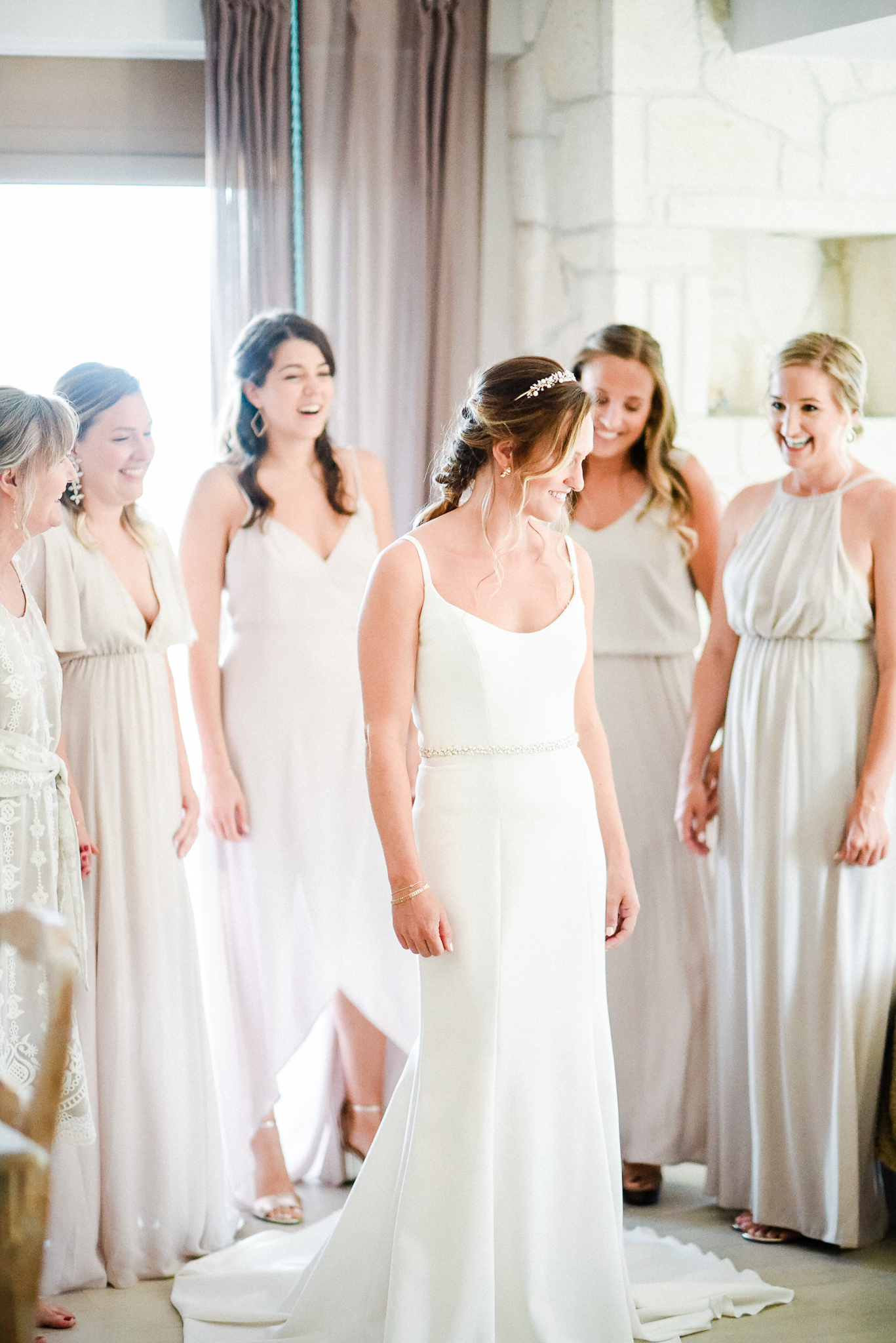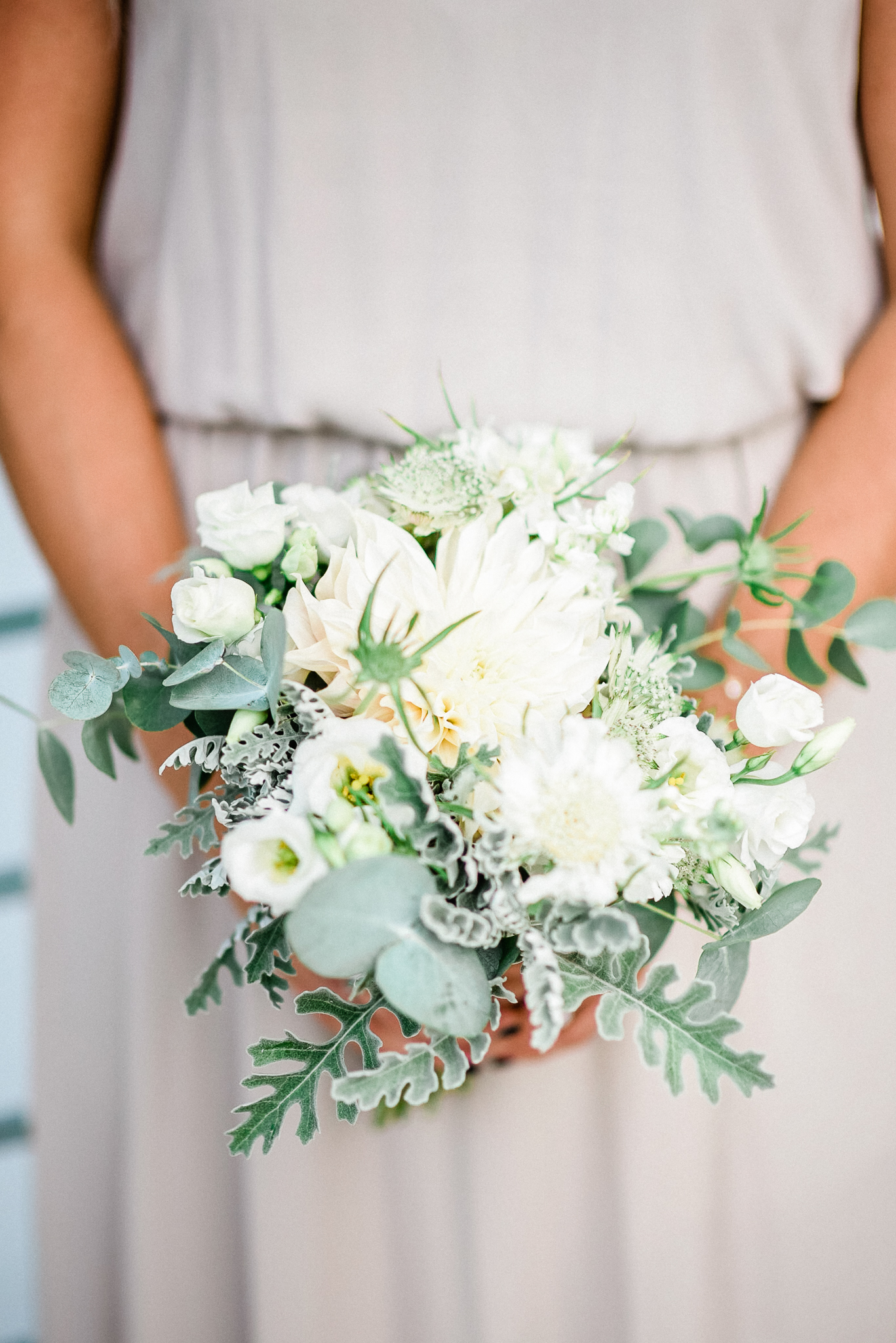 TELL US ABOUT FINDING YOUR WEDDING DRESS: My dress was from a boutique shop in Brooklyn called Schone Bridal. One Saturday, my bridesmaids, mother and I went dress shopping. We went to three different shops around the city and I probably tried on close to 20 dresses. Schone Bridal was the last place we went and at that point I had really narrowed in on what I wanted — something timeless and romantic. I didn't want a lot of trends or elaborate details. I wanted to feel like myself and I knew I wanted to add special accessories to make it more me. The dress I chose was the perfect design to allow me to do that. It was simple, flattering and comfortable.
DID YOU HAVE ANY DIY ELEMENTS? My husband is an amazing graphic designer and designed everything from the wedding invitation down to the program and menu place-cards. Every printed item at the wedding was designed by him. It made the venue and decorations feel incredibly personal to us.
DESCRIBE YOUR WEDDING FLOWERS: We went with greenery mixed with white and soft pink dahlias. We also used different types of succulents mixed with eucalyptus.
WHAT ADVICE WOULD YOU GIVE TO A COUPLE PLANNING THEIR WEDDING? Have fun with the planning! It can seem like a lot of tasks and decisions, but never forget that this is about you and the person you love! I think this is something we did very well. Need to write the invitations? Lets work on it at a nearby café over a glass of wine. Finalise the guest list? We'll do it over a cocktails in our backyard. Don't let it feel like work — this is time that you are spending with your fiancé so embrace it!
MOST MEMORABLE MOMENT? I think the ceremony was the most memorable moment for both of us. We were lucky enough to have our very close friend officiate the wedding, and our altar and decorations were beautiful. His speech was incredibly moving and personal to us, and it's the part of our wedding that we've talked about the most.