It's hard to believe you're not staring at somewhere in the middle of Europe looking at these beautiful images by Northern California wedding photographers THE GANEYS but alas it's right in the heart of Miami. Designer Jennifer of BOURBON & BLUSH explains: "When deciding on a location for our upcoming editorial, we hoped for a venue that would tell a story in its' rich history and beautiful estate. Upon my recent visit to VIZCAYA, I immediately fell in love with the formal Italian style. It felt like we were in another world and certainly not in our own backyard in Miami, Florida.
Drawing inspiration from the venue's Baroque appearance and meticulously maintained gardens was at the forefront of our approach. We wanted to pair the old world Italian culture and aesthetic with fresh modern-day romance. Her dress, sheer and bending to our bride's every movement provided a soft texture, long lines, and a sultry yet elegant demeanour. And the wings of this classic INES DE SANTO gown were the perfect touch. The bride's playfulness matched with the old world Italian aesthetic was captivating and fresh!"
Can we also take a moment to appreciate the beautiful stationery suite by EMILY BAIRD DESIGNS - love the classic elegance of it.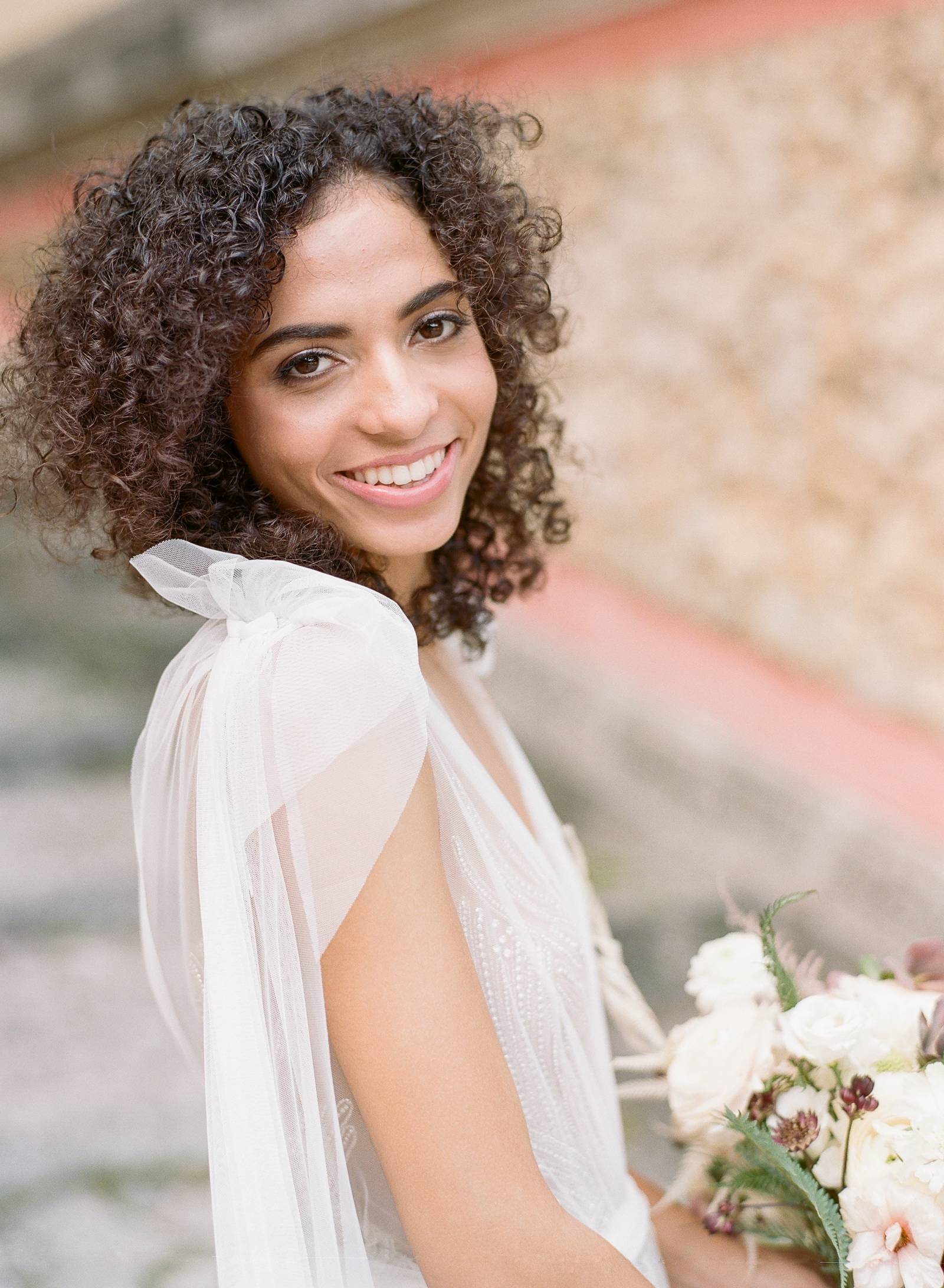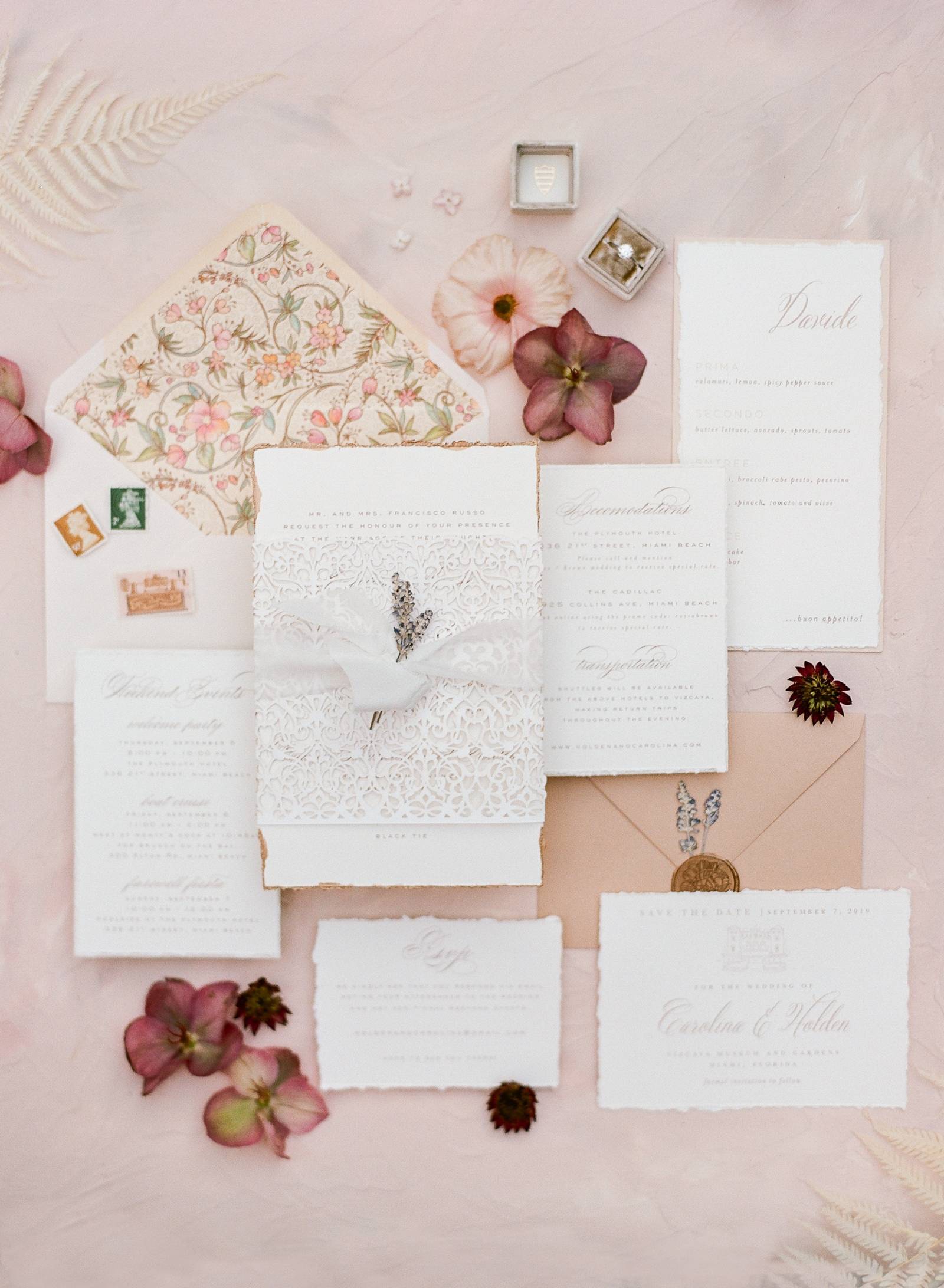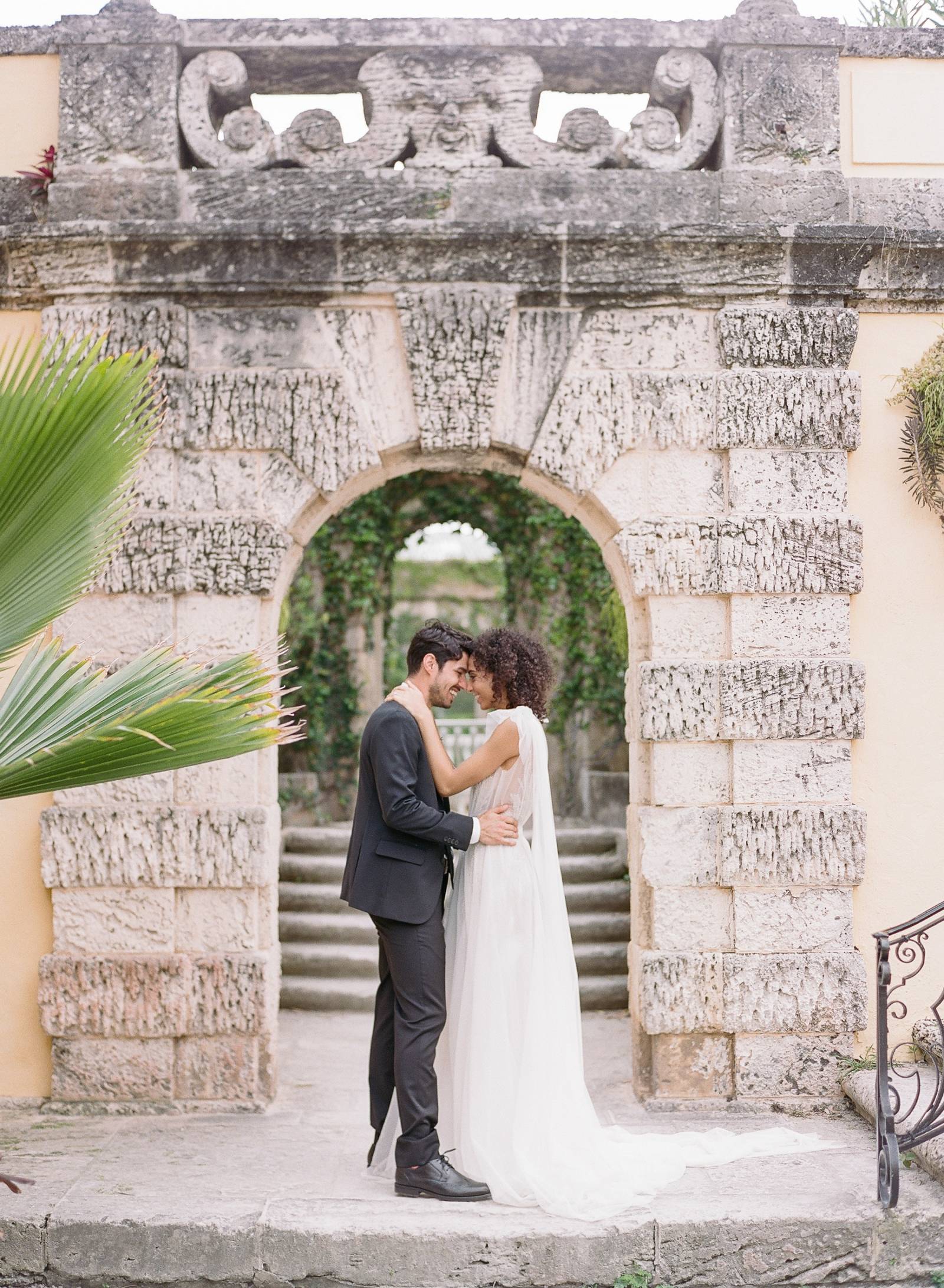 Thank you to Northern California wedding photographers THE GANEYS for sharing this truly beautiful wedding inspiration with us today. As a husband and wife team, Emily & Thomas are driven by capturing real moments and documenting love stories in an organic way. "Some of the favourite aspects of our job are hearing unique stories, meeting amazing people and capturing love that can move mountains. We seek out couples whose weddings embody these ideas. We're inspired by authenticity and adventure, and as your photographers we'll rejoice in celebrated moments and tear up during emotional ones." You can see more of their work in the MAGNOLIA ROUGE VENDOR GUIDE.