Take one beautiful CAROL HANNAH wedding gown, throw in some gorgeous blooms by MONARCH FLORAL DESIGN and sprinkle it all with some magical golden California light, and you have a recipe for a delightful bridal. To top it all off Southern California wedding photographer MATTHEW NIGEL captured it on film with these beautiful images.
Matthew tells us, "The lustre of unchanging love dramatically inspired this editorial. I would describe the design of this shoot in the same way that one might describe gold. It is pure, refined, untold and genuine. The overgrown wheat of the California mountainside adds vivacious romance to the surroundings of the adoring couple. A touch of vintage detail, overgrown floral, timeless hair and makeup and a Carol Hannah gown adorned in iridescent gold really bring this design full circle. May these photos find you in a love as precious as gold.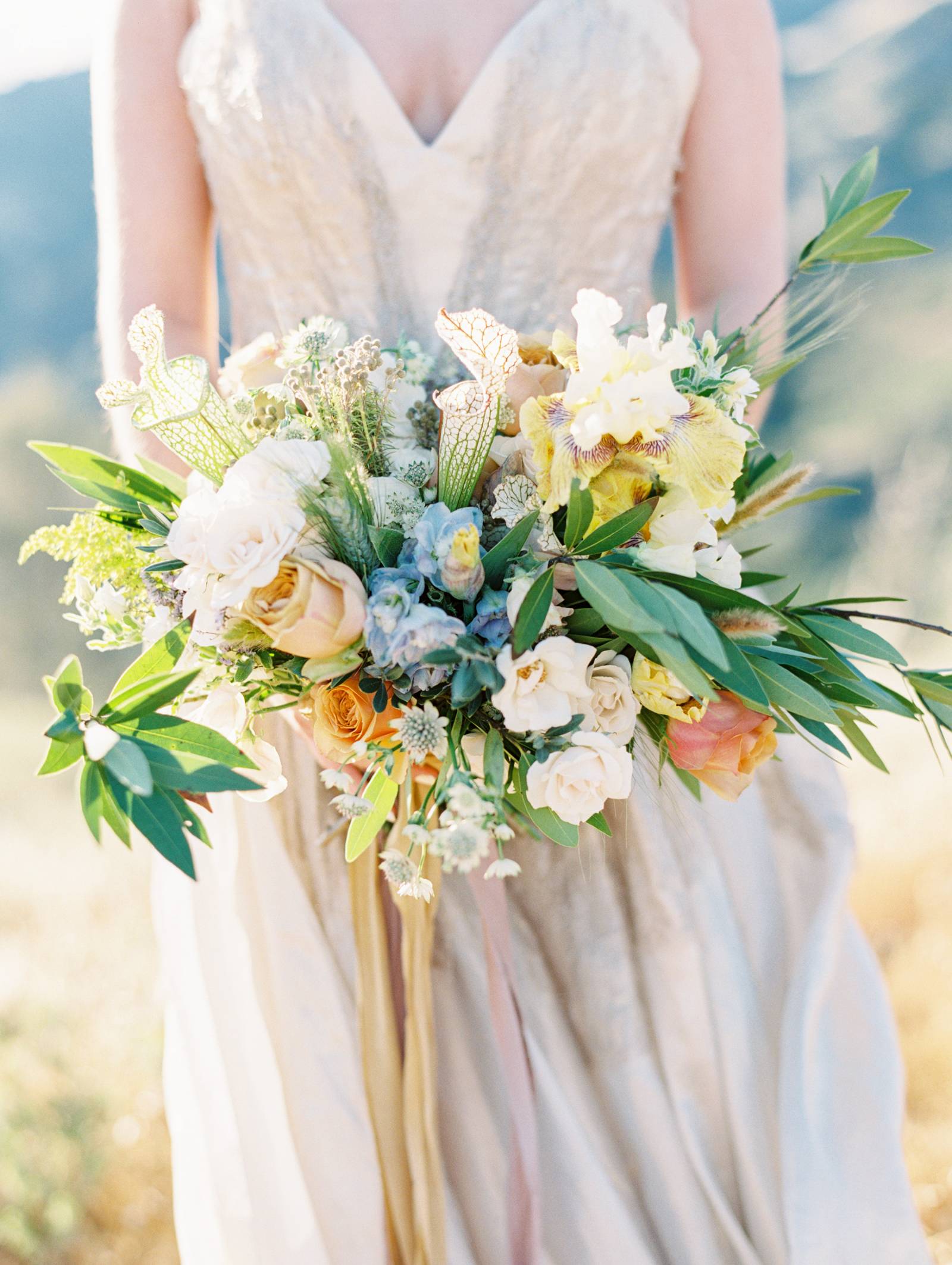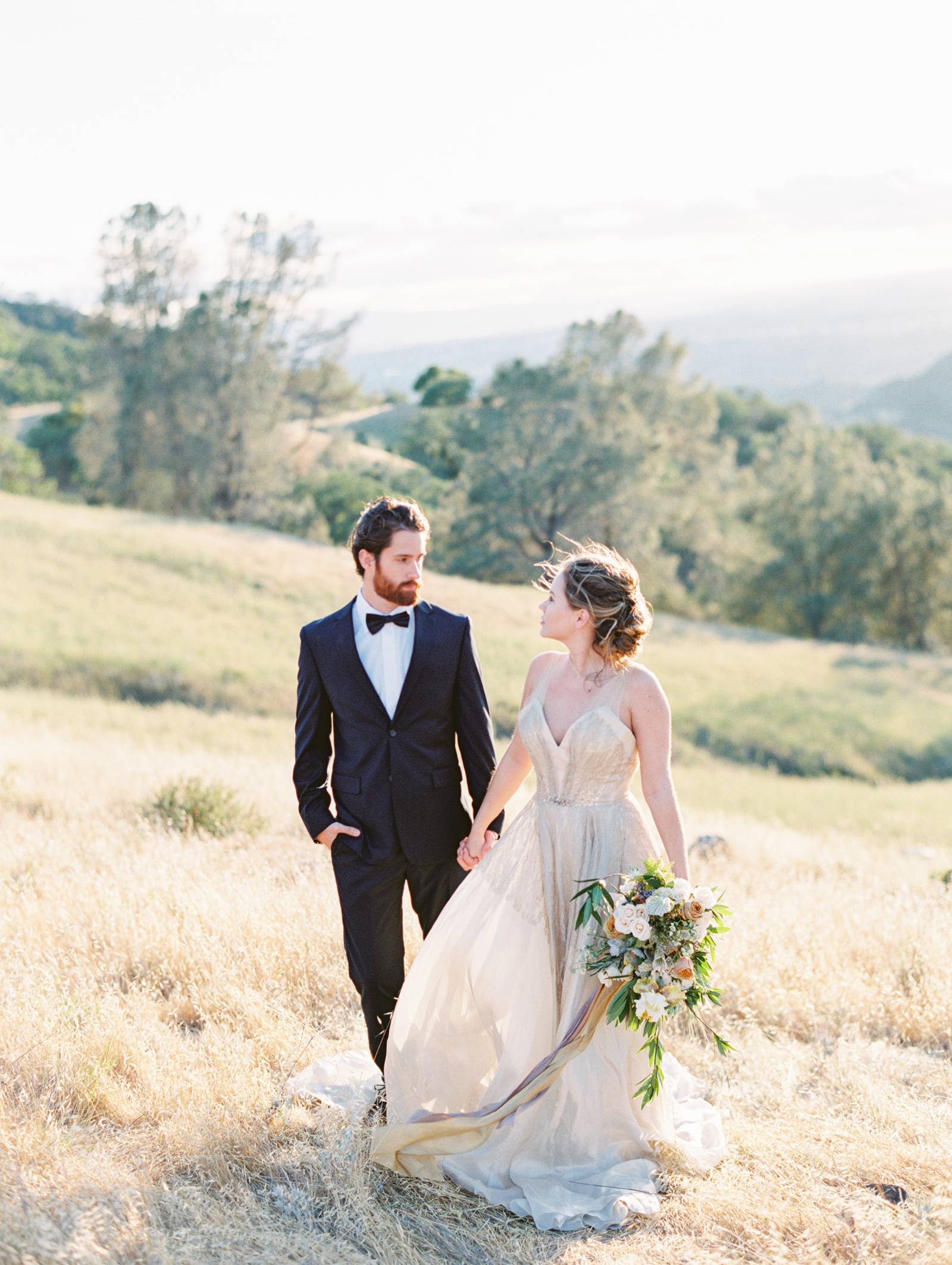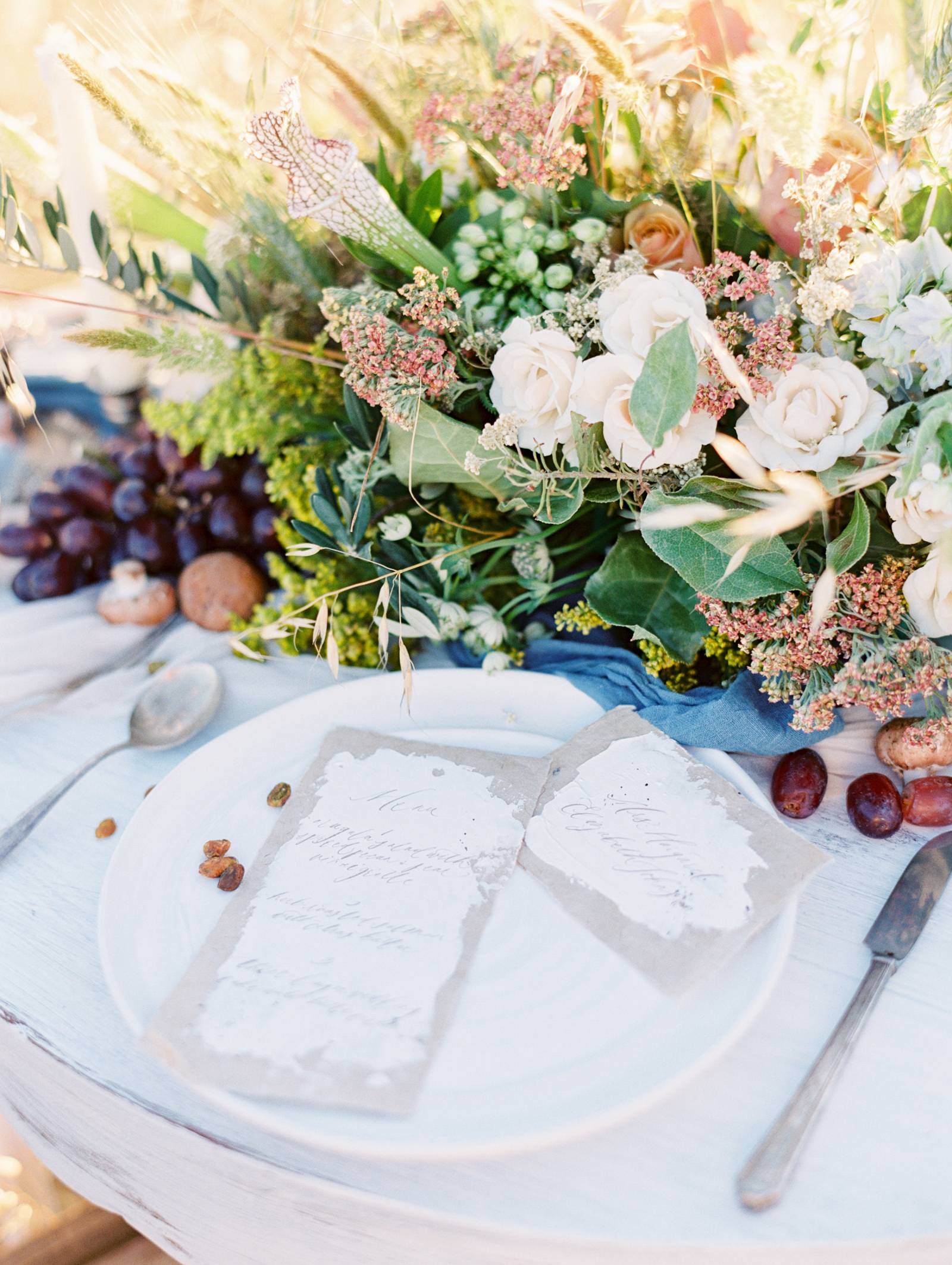 Thank you to Southern California wedding photographer MATTHEW NIGEL for sharing this beautiful wedding inspiration with us. If you're a California bride you should be sure to check out more from this Southern California wedding photographer whose work is timeless and romantic. Matthew tells us, "I honestly think I have one of the best jobs in the world, and I love capturing moments that will create a lifetime of memories. I use medium format film cameras to photograph weddings and engagements. There is something magical about film photography. From the beautiful skin tones to the painting-like environment that it can create." See his portfolio in our Vendor Guide here.