Like many couples in 2020, Eliza Limehouse and Struthers McBride eloped in an intimate ceremony, forgoing a big bash in favour of a private exchange of vows at Eliza's family home outside of Charleston, South Carolina. This was actually not the first time these two had worn wedding attire! Before they had a wedding of their own, Eliza and Struthers, who met as childhood family friends growing up in South Carolina, actually reconnected at of all things, a styled bridal photo shoot! When it came time for their big day, they called upon the same team of wedding professionals including Charleston wedding photographer ANNE RHETT, to help make their actual dream day a reality.
The pair exchanged vows in front of the river and celebrated with Eliza's beloved horses, riding quite literally into the sunset - a truly dreamy sight to behold! Her long-sleeved lace EMILY KOTARSKI dress and white rose bouquet by VERO DESIGNS were lovely and ladylike, a nod to tradition on a day that felt untraditional given the circumstances. Because they didn't want to hurt any feelings by culling a guest list, the couple decided to make it a true elopement sans guests.
As Eliza put it, "It felt like fate...just Struthers and me. We didn't invite any family - we wanted the day to be completely about us and our love for each other. It was so incredible."
"I guess we did have a few guests," she said, referring to her polo ponies. "I've always known that I wanted my horses to be involved in my wedding, so after the ceremony we took photos with them. The horses were so cute and they knew it was a special day and they behaved perfectly."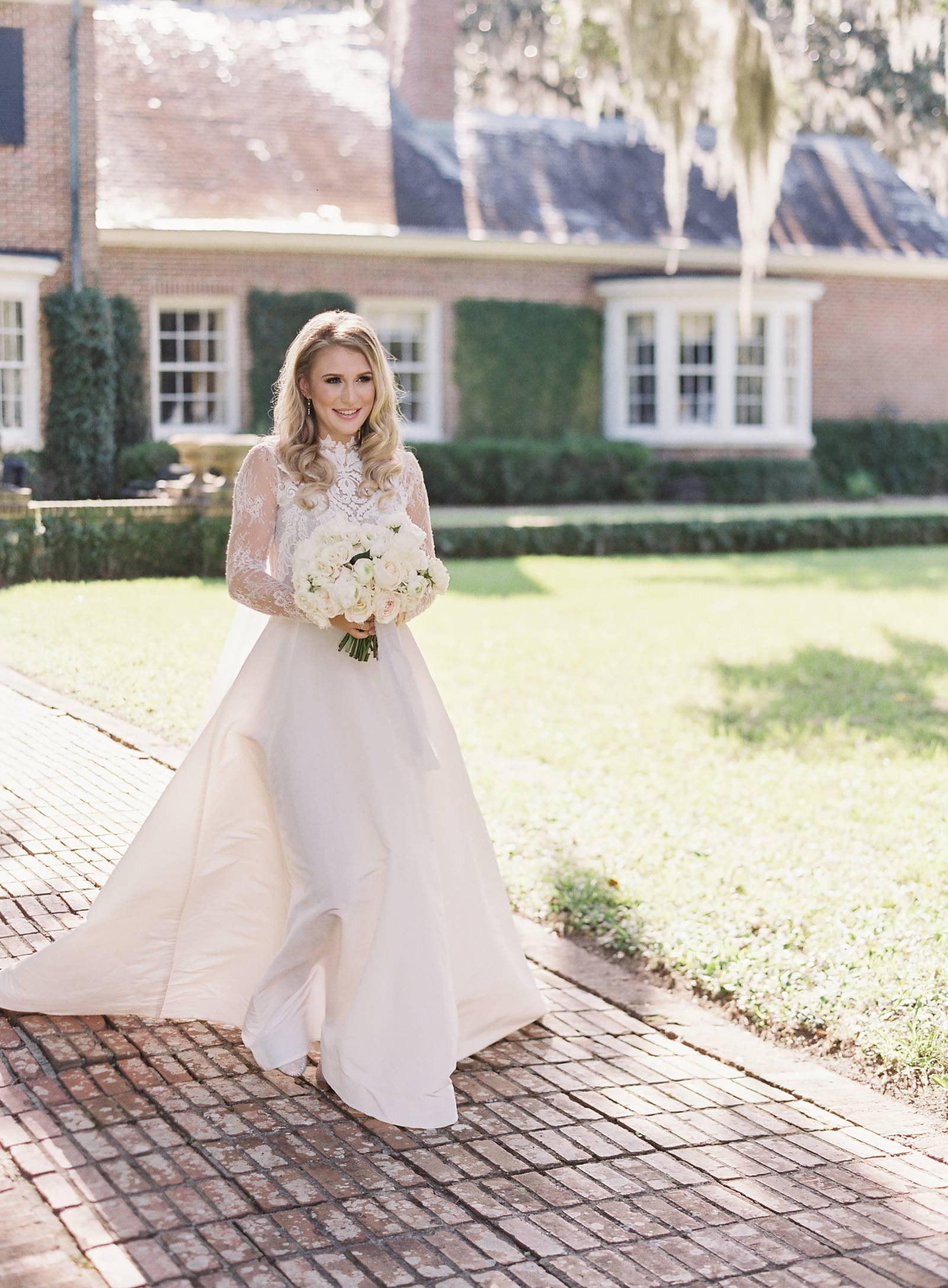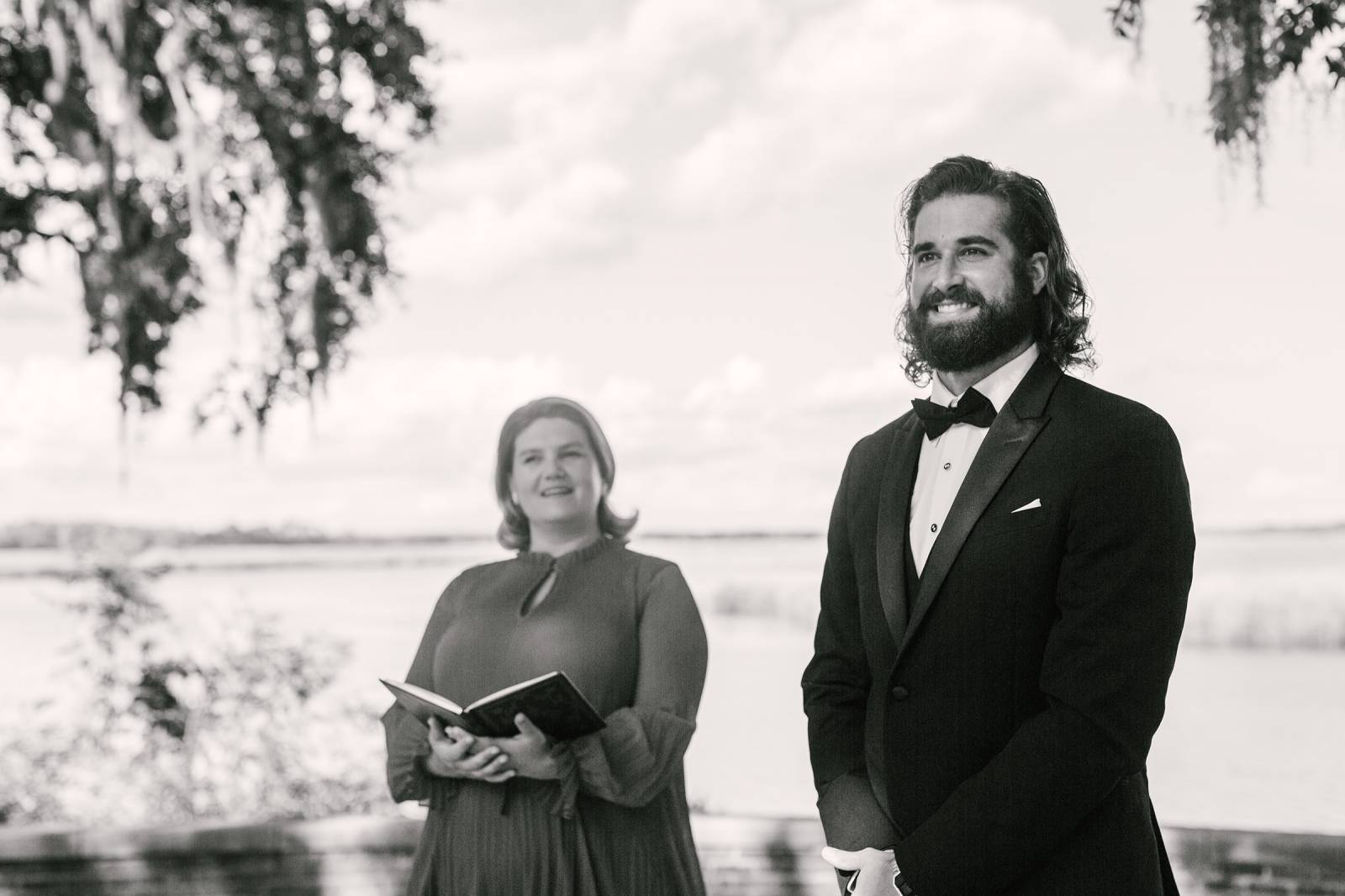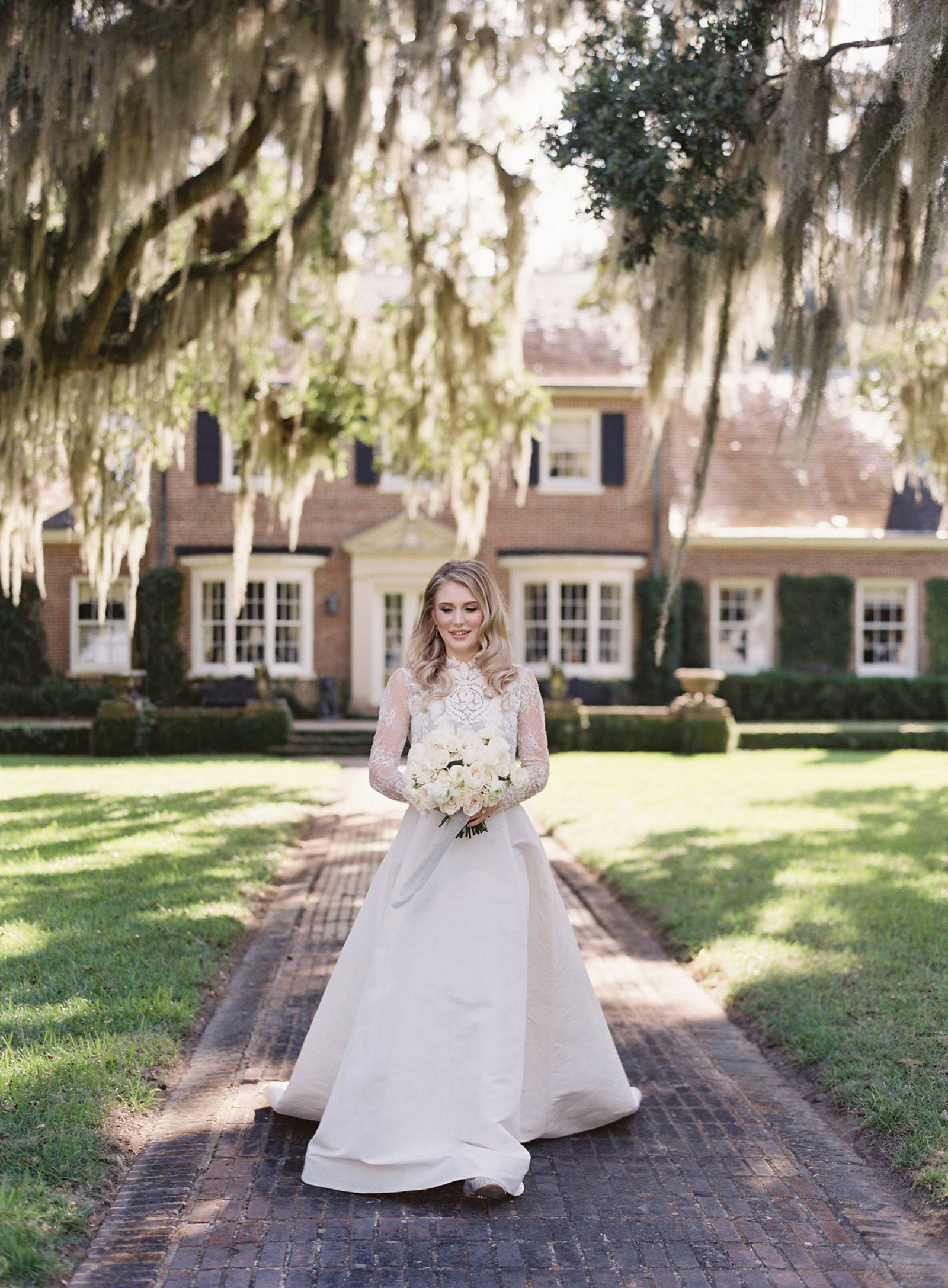 A huge thank you to Charleston wedding photographer ANNE RHETT for sharing this truly stunning wedding with us. Anne is a valued member of our vendor guide. With a passion for creating beautiful memories, she loves to tell people's love stories. "I am humbled by the joys of my job and the way my clients invite me to be a part of such beautiful life milestones. I would be delighted to get to know more about you and your love story!" See more of her portfolio HERE and you might also want to check out this Secret garden elopement in Charleston.