Tuscany wedding photographers LES ANAGNOU are a husband and wife photographer duo who live just outside Athens, Greece. With a shared passion for travel, fine art photography and summer dives in the Greek islands, this duo is all about capturing wedding prettiness and producing images that you will look and say WOW. Film is their favourite medium as they believe that there is no better way to capture emotions and all that is happening on a special occasion in a more genuine way. True believers of open communication and a desire to capture your dreams, they are honoured to be part of your celebrations. Published in some of the industry's most popular publications, they are bound to create timeless and luminous images of your most unique moments as you can see below.
WHAT MADE YOU WANT TO BECOME A PHOTOGRAPHER: Think I was around the age of 14 when one of my dad's friends was working at the EU headquarters and had bought the Minolta flagship oil camera of that time and when I looked at the viewfinder, I felt my imagination going wild! That feeling is almost the same to date, every time I am about to press click.
TELL US A BIT ABOUT YOUR PATH TO GET HERE: When studying humanitarian studies, I realised how interested I am to human emotion. I then realised how fascinating it is to capture it through my lens and the rest is history. Yiota joined the studio a few years later and brought a refreshing perspective and her artistic soul to complete our creative venture.
HOW WOULD YOU DESCRIBE YOUR STYLE? For us, there's nothing more enticing than a wedding overflowing with style, elegance and luxuriant detailing. We tend to bypass photography trends, instead aiming for clean, crisp and stylish shots, always chasing wonderful light. If we could use three words to describe our style these would be luminous, timeless and genuine.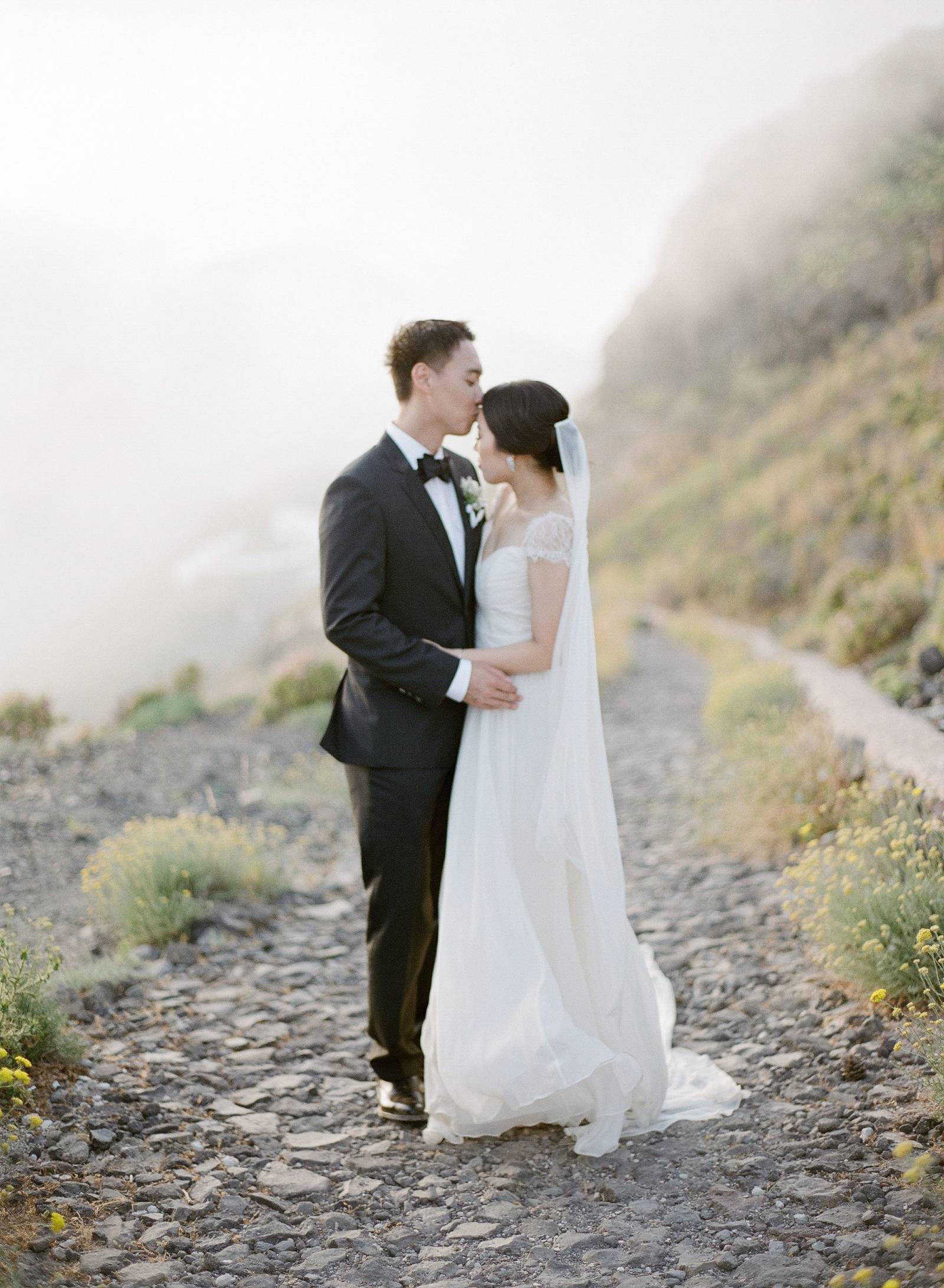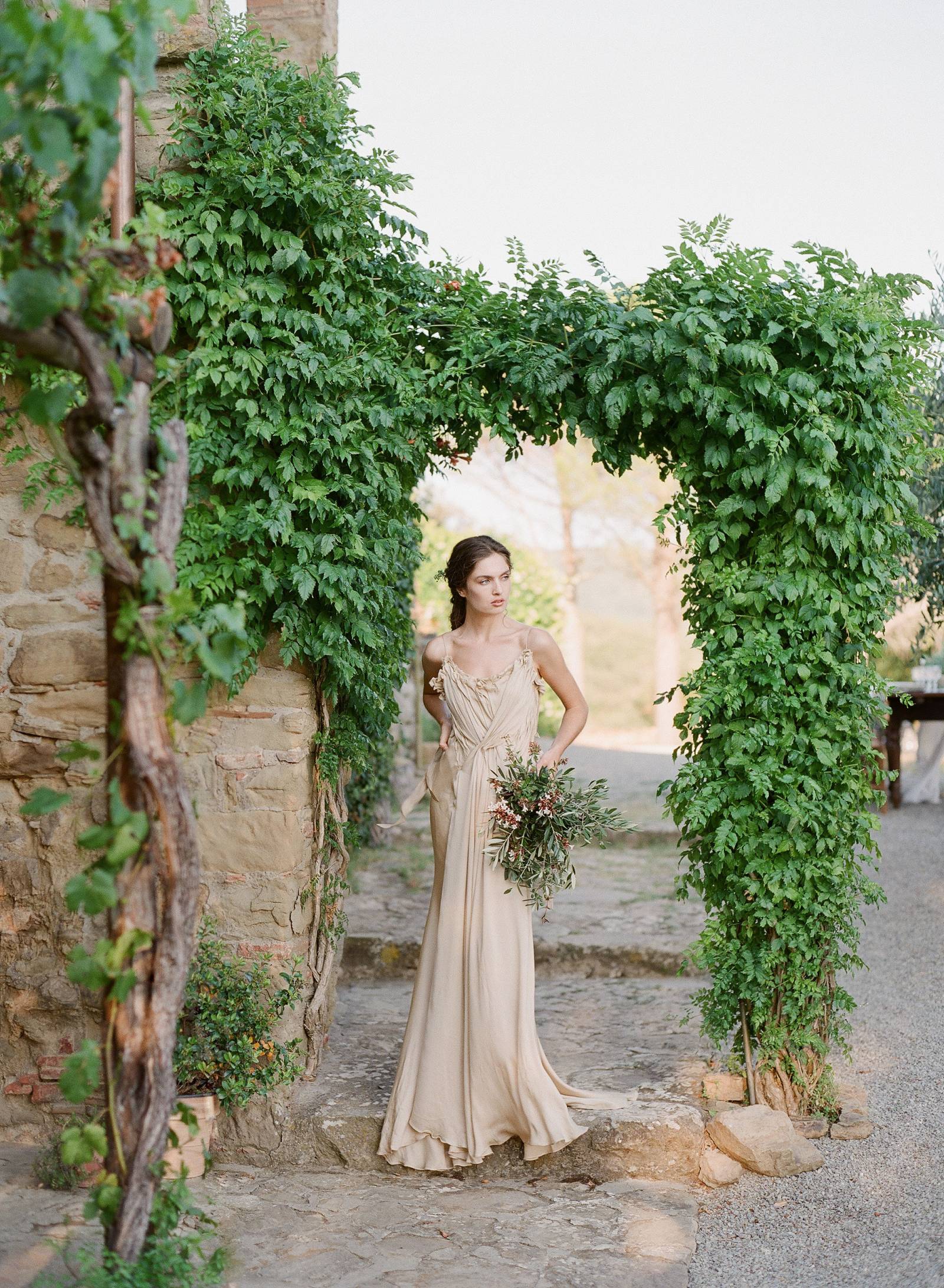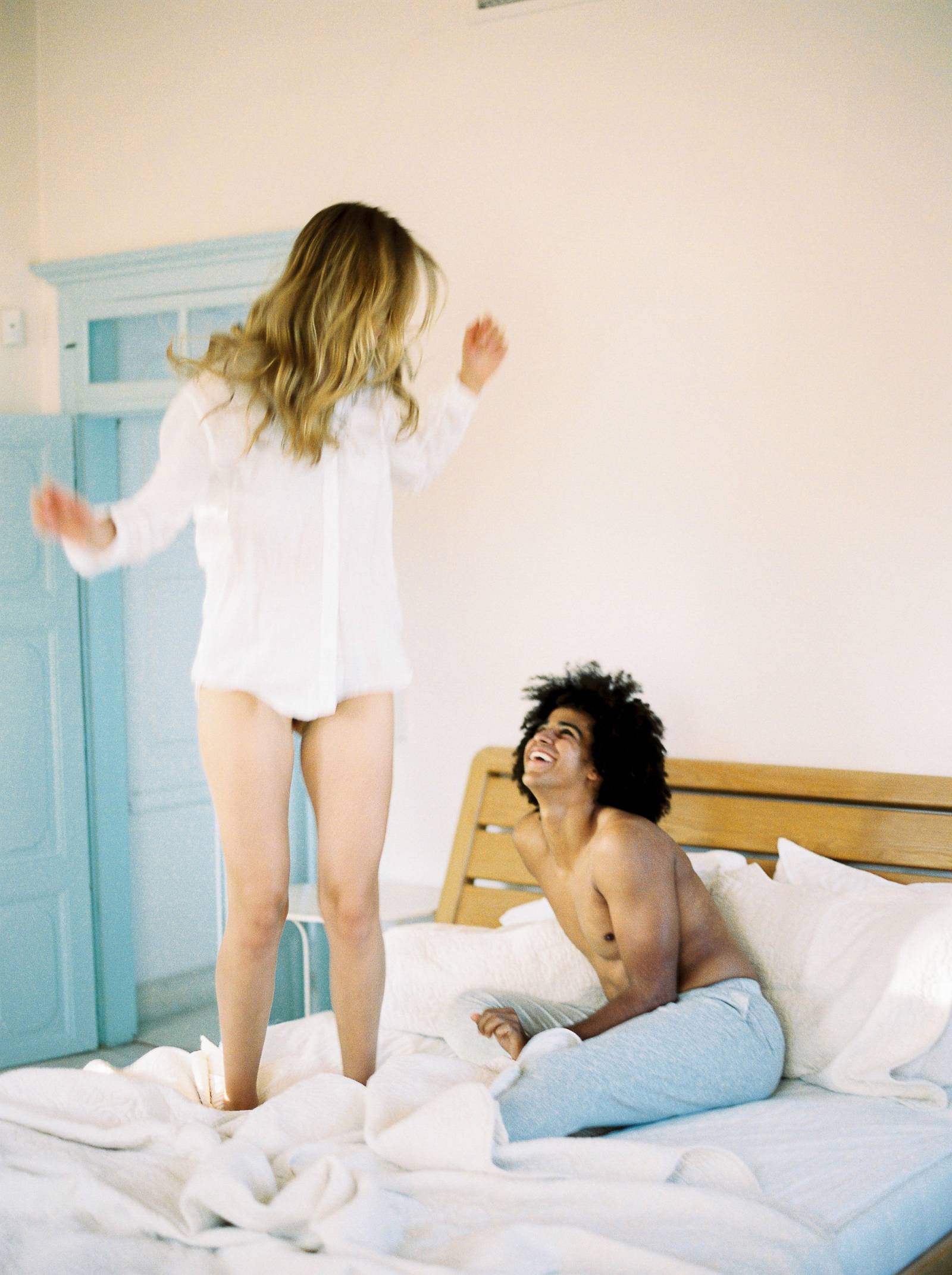 WHAT DO LOVE MOST ABOUT A WEDDING? Everything! the anticipation, the tremendous sense of occasion, the dress, the music, the congregation of friends and family, the accumulation of sheer delight. I love how emotionally invested I can get when capturing all the little and big moments that unfold on the day. How personal this is for me, to be a part of such a special day in someone's life and have the honour to capture it to the best of my abilities. Be it an elopement in Santorini or a destination wedding in Tuscany, I always feel humbled to be part of their celebrations. And of course, happy to say that some of our couples have been made into great friends of the years. There is nothing more rewarding than this.
FAVOURITE WEDDING EXPERIENCE: If I had to choose one, the experience that stands out the most to me is that of a Hindu wedding we photographed at a secluded island close to Spetses. The remote location, the ambience of the Hindu wedding, the traditions, the smells, the colours, and the people is the most memorable experience I have had to date.
THREE THINGS YOU CAN'T LIVE WITHOUT: A glass of wine, not going to the beach every other day when it's summer in Greece, coffee in artisanal cafes away from the city hustle.
HOW WOULD YOU SPEND YOUR IDEAL DAY OFF? If it is during summer, we would definitely be lying in the sand, under the Greek sun, listening to the sounds of the sea. Nothing beats this feeling. If it is during winter, we would cozy up in front of a fireplace at a cabin near the mountains in Mainland Greece.
Tuscany wedding photographers LES ANAGNOU are valued members of the Magnolia Rouge vendor guide. Be sure to check out this Wedding inspiration in earthy tones set amidst Tuscan Olive Groves by them.