Jenna & Luke knew that they didn't want to get married in the crazy surroundings of Sydney... so they ventured north to the beautiful Hunter Valley and came across CIRCA 1876 & THE CONVENT - a boutique hotel in one of Australia's premier wine regions. Jenna tells us, "The minute we walked into the quaint little timber cottage that is Circa 1876, it just felt right, everyone fell in love. We enjoyed a 2-course lunch and the food was to die for. The staff were very accommodating and catered to our every need. The biggest winner for us was that the ceremony could take place in the gardens next to the restaurant, so guests did not have to travel in between ceremony and reception. We loved the fact that everyone could be together for the duration of the celebration. The location was very private and The Convent on the same property accommodated our whole family." Certainly sounds like a winning recipe to us! These beautiful images by BEAR DEER FOX have captured their day perfectly!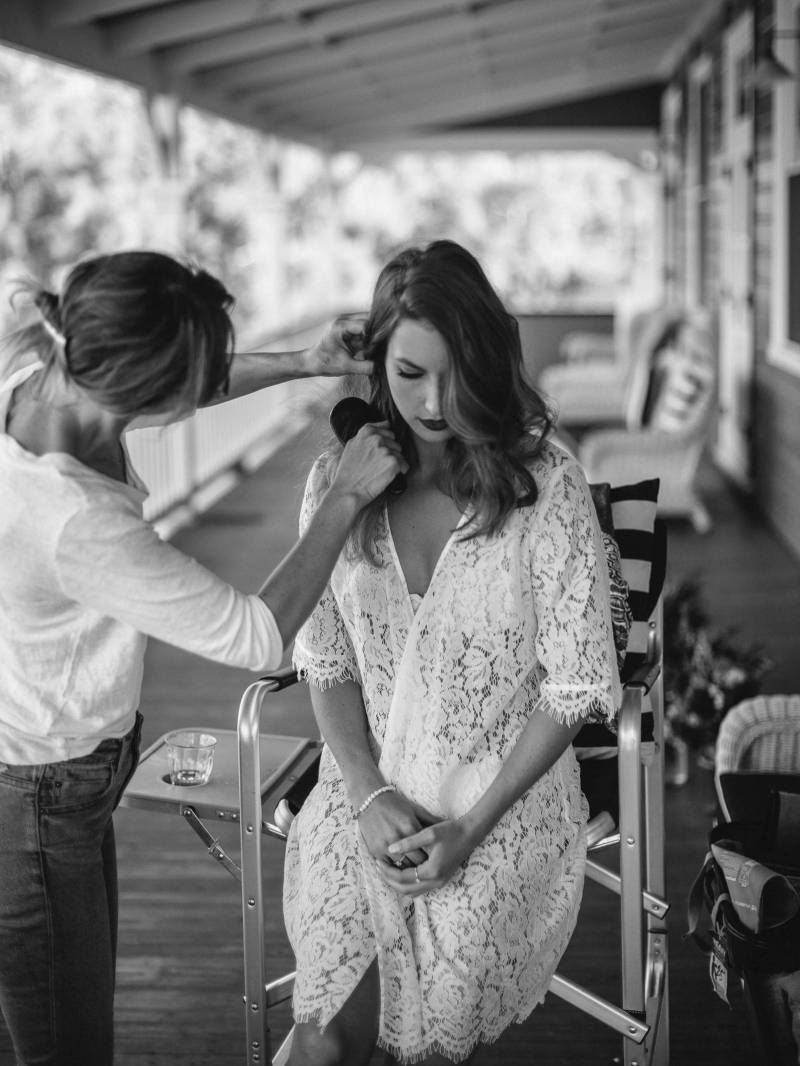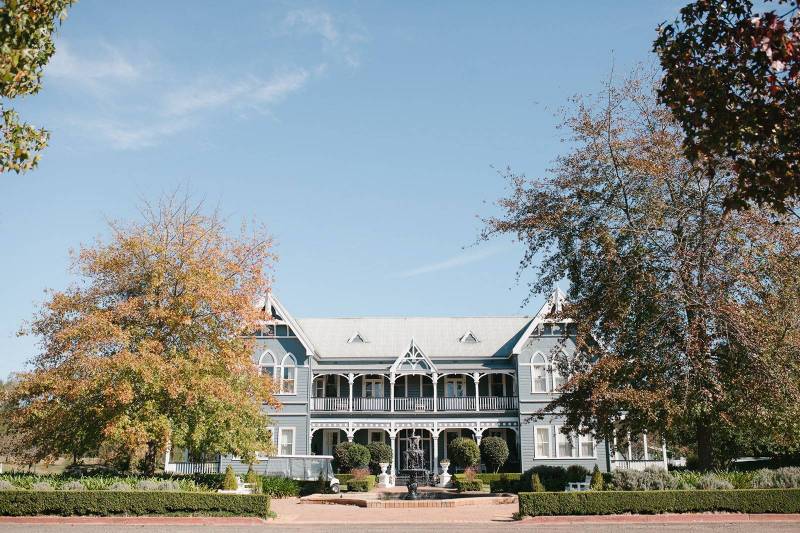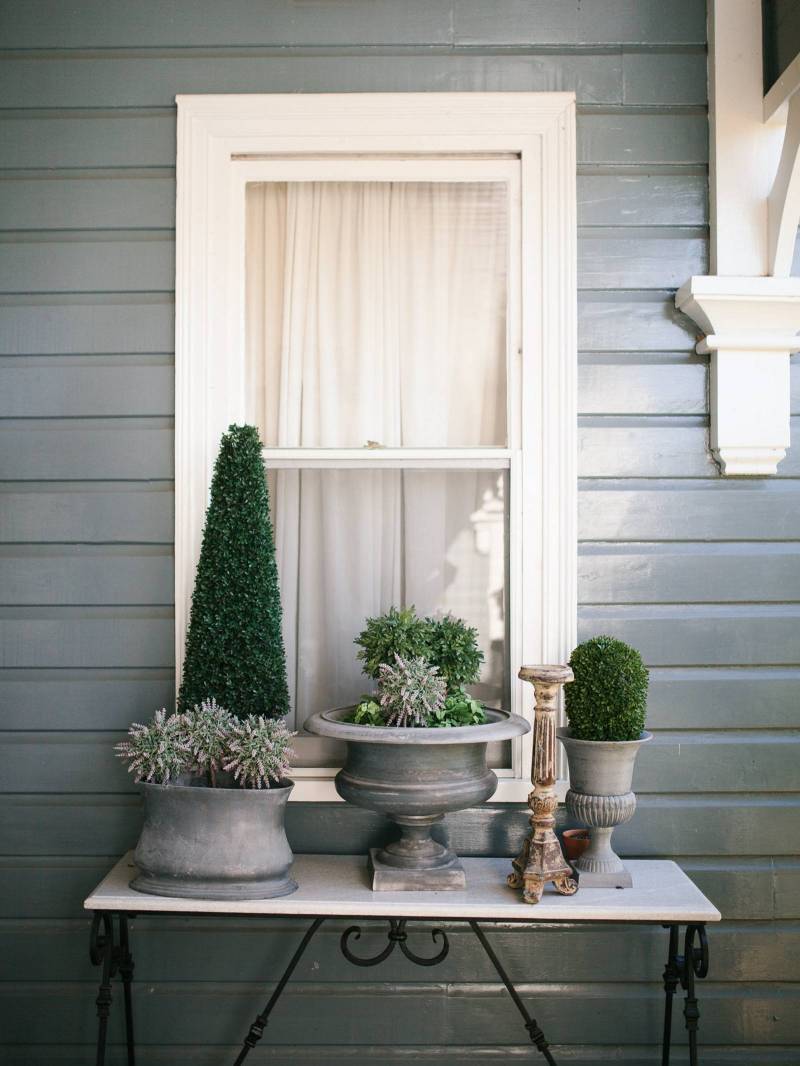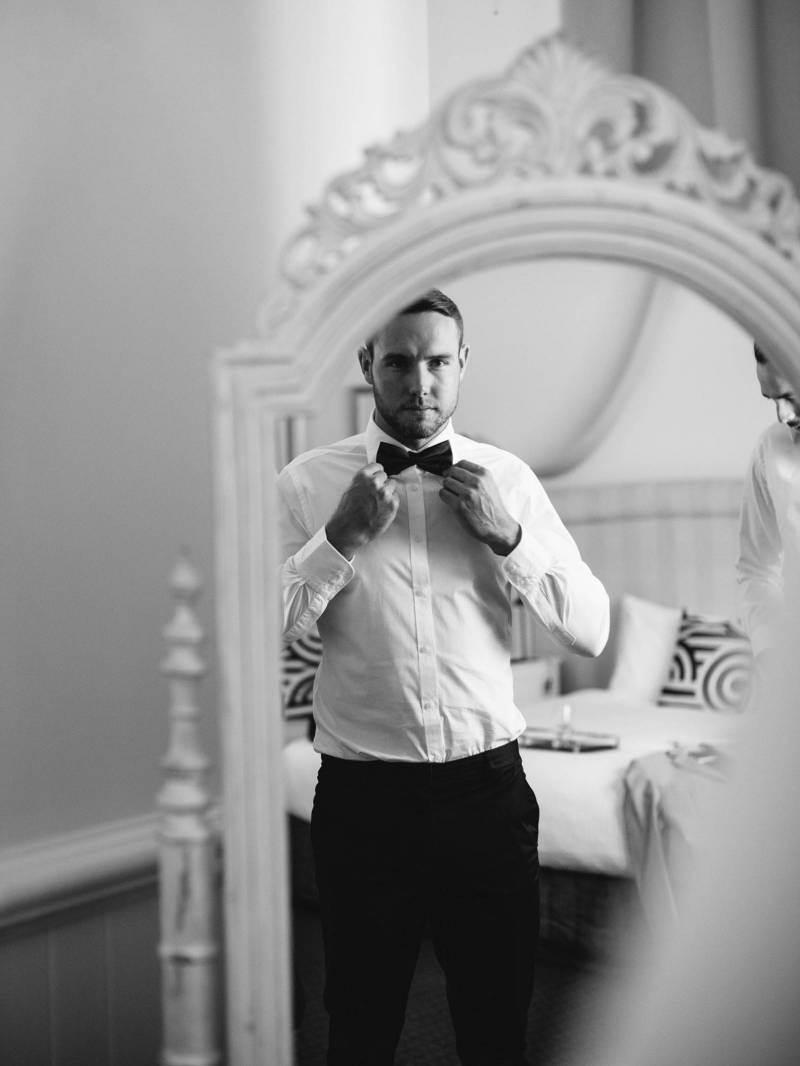 HOW DID YOU MEET? At the age of 15 at our local youth group.
TELL US ABOUT YOUR PROPOSAL: I (Jenna) had booked a trip to Byron Bay for the Summer - Feb 2014, and Luke jumped on the opportunity to make the trip extra special. We were meant to be driving up to Byron Bay, however Luke secretly booked flights and we flew up a few days earlier. He had hired a car and drove us to Crystal Creek Rainforest Retreat an hour away from Byron Bay. It is one of the most serene and secluded places I have ever been to, yet so luxurious. On the 2nd day, we had hiked for about two hours in the nearby rainforest and returned to our chalet to find roses, candles and rose petals scattered throughout. My heart was beating out of my chest (and I am sure Luke's was too). He held my hands, looked deeply into my eyes and told me that he wanted to spend the rest of his life with me. There was a few more things said, but I honestly cannot remember, it was all very emotional and exciting at the same time. He dropped to one knee and I collapsed into his arms, I was a blubbering mess (with happiness of course), I didn't even look at the ring!! It was the perfect moment, and a memory that I will cherish forever.
DESCRIBE YOUR WEDDING FLOWERS: Wild & Untamed Perfection. Annie Francis from Francis Floristry is one incredibly talent human being. We let her do her thing (because we have no idea when it comes to flowers) and the florals were perfect - actually blew my mind!! She went above and beyond for us.

FAVOURITE DETAIL OF THE DAY: The floral arch & dripping ceiling florals... insanely beautiful.
WHAT ADVICE WOULD YOU GIVE OUT TO A COUPLE PLANNING THEIR WEDDING? Try not to overthink things or have too high an expectation. We ensured that we let the professionals do what they do best and tried to go with the flow as much as possible. Nothing is perfect; only the experiences that you share together on your special day - enjoy it together and don't sweat the small stuff!
TELL US ABOUT FINDING YOUR WEDDING DRESS: I had modeled a couple of times for a wonderful lady and designer Coral Johnston, who is Corston Couture. I loved her unique style and amazing French lace fabrics she used for a lot of her gowns. The day I went to try on some gowns, not only did I love everything I tried on, but Coral was incredibly patient, polite and accommodating - I loved the whole experience and felt super comfortable. I ventured out to a few other boutiques to try on other gowns, but honestly could not stop thinking about Coral and her beautiful designs. So that was it! I went back to Corston Couture and chose a French Lace gown called "Bohemian Garden" that she custom made with sleeves. It was perfect!
MOST MEMORABLE MOMENT? Luke - anxiously waiting for Jenna to walk down the aisle. Jenna - linking arms with my parents as we said "here we go" and stepped outside to start walking down the mop tree aisle, seeing Luke and everyone else starring back at us. I was so excited!
ANY OTHER DETAILS THAT HELP TELL THE STORY OF YOUR DAY? We opted for only an hour of photos in between the ceremony and reception, as we wanted to be able to spend as much time as possible with our family and friends. Brendan was really accommodating and shot a few quick family snaps and moments with the bridal party. This gave Luke and I a good amount of time to enjoy some special quality time together, and giggle, a lot! Brendan made us both feel really comfortable, and at times we forgot he was even there taking photos! We really loved the raw emotion and happiness captured in the images, not only of Luke and I, but of our guests as well.
IS THERE ANYTHING YOU WOULD CHANGE OR DO DIFFERENTLY? I (Jenna) wore red lipstick... maybe Luke and I should have practiced our kiss... as it did result in a lipstick smudge across my face. But honestly, we wouldn't change a thing!! Best day ever.