We've always been partial to a farmhouse wedding and when it is designed with such a warm, welcoming and 'Southern' feel to it, we're completely won over! Captured by Arkansas wedding photographer ERIN WILSON, Devon & Blake wanted their guests to feel like they were sitting in a living room fellowshipping with family and friends. "We wanted the event overflowing with southern comfort food, hand crafted coffee, yard games, and lots of dancing!", and wedding planner ANNE-CLAIRE ALLEN helped them to pull off the perfect event.
WHY DID YOU CHOOSE THIS LOCATION? THE GRANDEUR HOUSE allows room for both ceremony and reception to be in the same location. This was huge to us as we wanted things to be easy on our guest. It also screams southern beauty. From its warm white exterior, oak floors, large porch covered in lights, and acres of beautiful fields. It is what southern dreams are made of!
HOW DID YOU MEET? Quite a funny story. In 2018 my best friend was broken up with on Valentine's Day. So, we did what all girls do, we had a girl's night. During this girl's night we laughed, stayed up way to late and got on hinge to boost our confidence. We did so with intentions of deleting the next day after having a good laugh. However, I met two people that night that peaked my interest. I continued to date one of those men for a year. That relationship ended in a not so fun break up. Fast forward to June of 2020, I was working in Nashville when a very handsome young attorney added me on Facebook. I gracefully made the first move and asked if I knew him? Blake proceeded to ask me on a date after returning home from work. Somehow Blake even picked my favourite restaurant for our first date! After talking for 6 hours, we went to tell each other goodbye. Blake looked at me and said, "I am going to marry you one day." This absolutely stunned me and, in a way, scared me! I laughed and told him if he still felt that way in three months after getting to know how strong willed I am we would talk. Little did I know just how right Blake was! Blake tells me now that he just knew with everything in his bones that I was to be his wife and Eliza (my now 12-year-old) would become his daughter.
I always tell the part about hinge because Blake was the 2nd man that caught my attention on February 14, 2018. It took me around four months of us dating for me to realise I had met Blake in 2018. I tell people now that God knew I was not ready for my husband yet. I needed to grow, mature, and learn to not take how wonderful Blake is for granted. He is the most selfless human I know and a wonderful father to our sweet daughter. I am beyond honored to be his wife!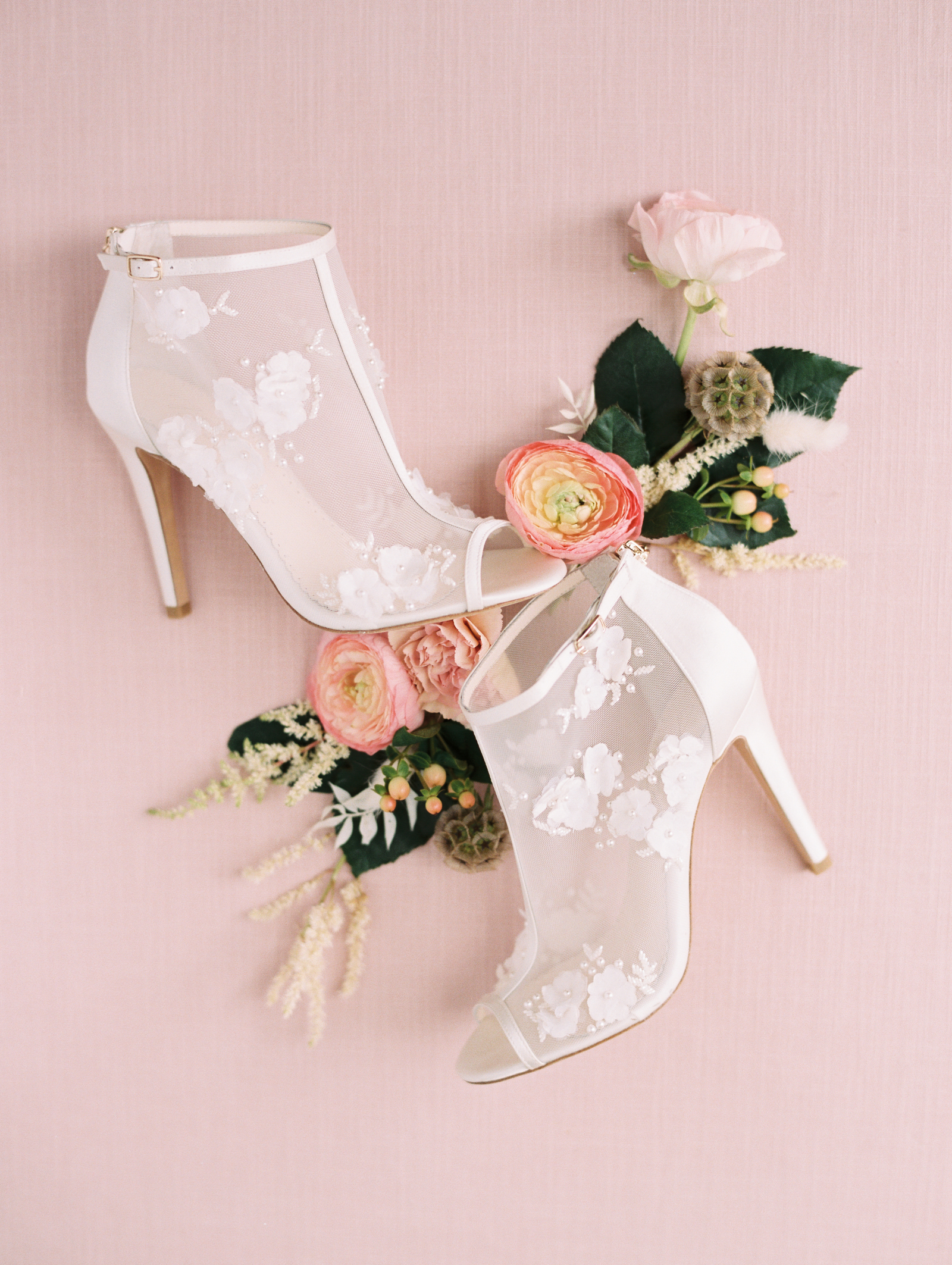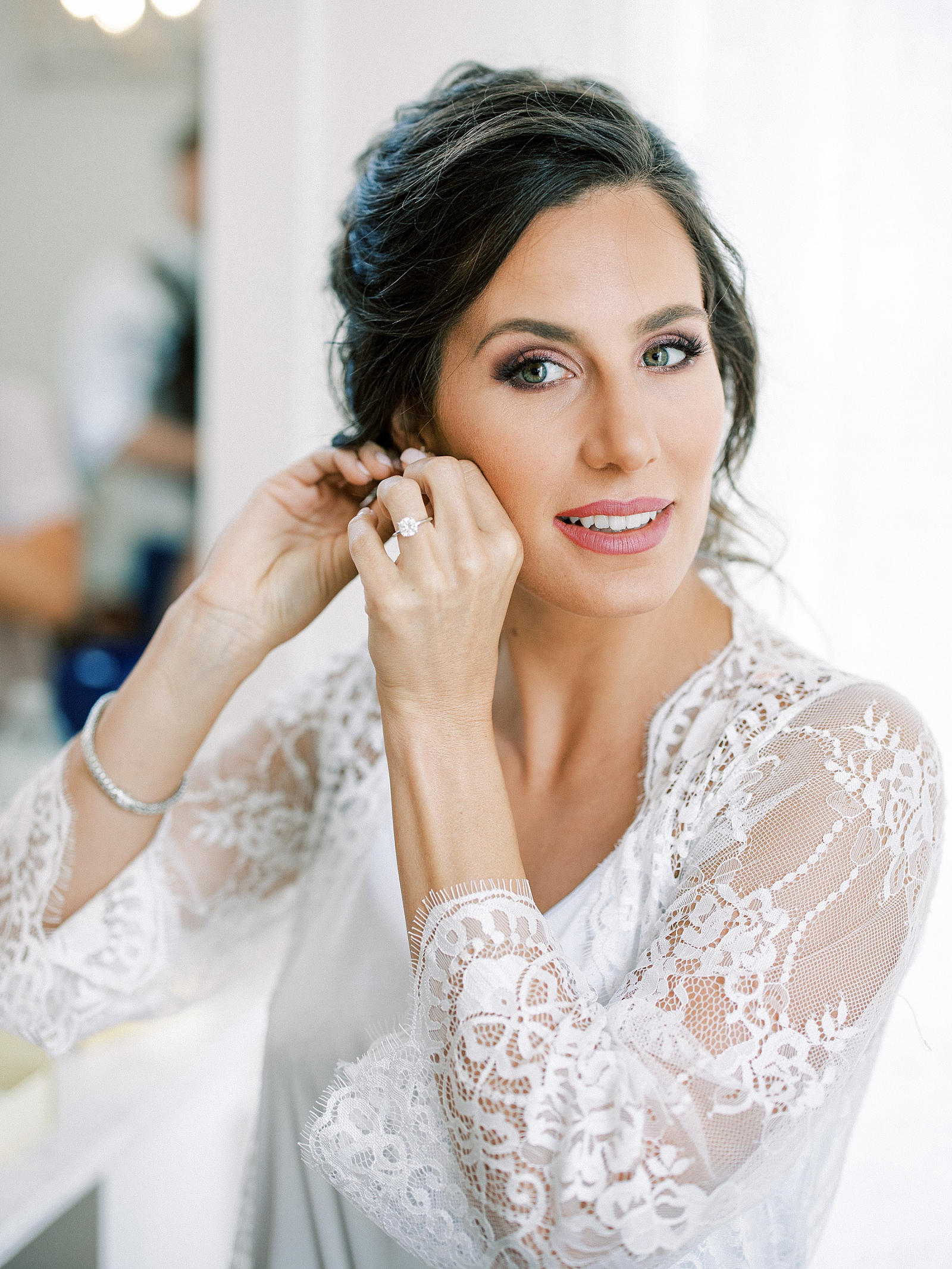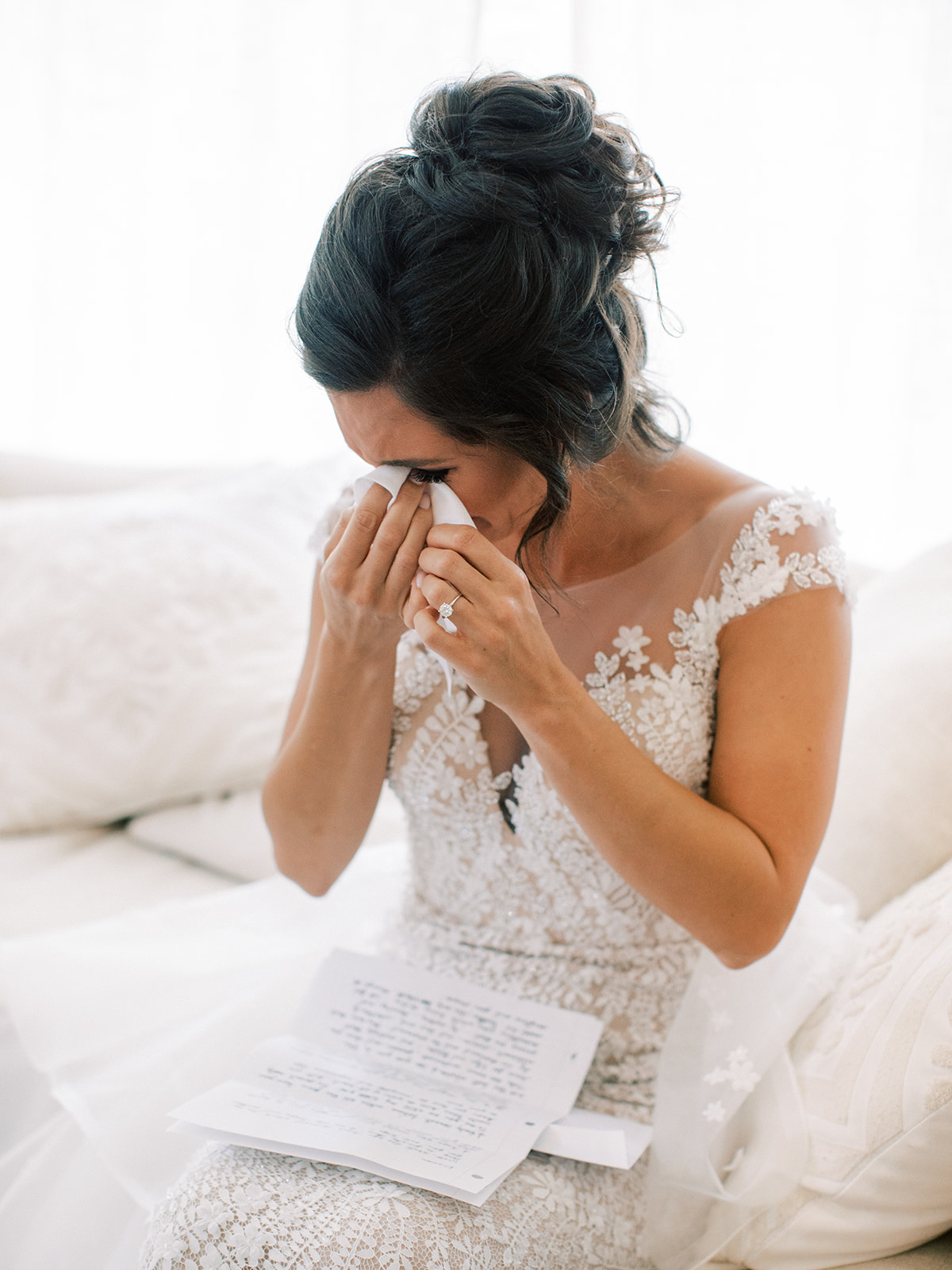 TELL US ABOUT YOUR PROPOSAL: On the weekend of January 1. 2021 my 3 cousins (and best friends) convinced me to take a girl's weekend away at Blake's condo located on Lake Hamilton, AR. It was such a special time with my family! The next morning us girls went and got our nails done, ate lunch, and explored Hot Springs. I then drove home to meet Blake and Eliza at my family's ranch. Midway home Blake called me stating something was wrong with one of our horses and to meet him at the barn immediately. I franticly rushed to the barn and when I pulled the barn doors open, I was met with Blake, Eliza, my life long best friend, my now sister-in-law, and our parents. The barn was covered with Christmas lights, all 5 of our horses watching us curiously, and surrounded the people I hold most dear in my heart. Some people might think getting engaged in a barn is cheesy, but Blake knows that the barn and our horses have always been my happy place. It is the place I go to celebrate, cry through the hard times, or simple just think. This place is my haven. Before proposing Blake asked Eliza for her permission to marry me and be in her life forever. Talk about a tearjerker! There was not a dry eye in that barn. After the proposal we were greeted by ALL of our extended family for an engagement party hosted by my sweet mother. It was truly a perfect day that was filled with all the things that are important to me. Family, horses, and love.
TELL US ABOUT FINDING YOUR WEDDING DRESS: I found my wedding dress at Unveiled in Little Rock; AR. Betsy Manning is the store owner and she is truly one of the most beautiful humans! She made the whole process dreamy! From monogram petit fours, an adorable shop dog, and sharing the excitement with us. When I started wedding dress shopping, I knew I wanted something timeless but very different. My Dany Tabet dress was a perfect blend of both. The body of the dress was fitted with a illumination neckline. The body of the dress was covered in tiny multi-dimensional flowers. These gorgeous flowers then covered the transparent cathedral train that attached to the dress. It was the most stunningly unique dress I have ever seen!
DESCRIBE YOUR WEDDING FLOWERS: When we met with Silks A Bloom I told them that florals were number 1 on my priority for the wedding. I wanted nontraditional blooms, elements of dehydrated foliage, a massive hanging floral instillation over a custom dance floor and a massive bouquet. Dale and Brittney made my vision come to life! For the round tables we used different shapes and sizes of baskets to add multiple textures. We also added large willow chandeliers into the hanging floral instillation. Brittney made my bouquet the most show stopping bouquet I have seen! The Silks A Bloom team also came up with the most precious idea to make Eliza's bouquet a miniature version of mine. This made Eliza feel so special and loved. As extravagant and nontraditional as I wanted our blooms to be. I truly wanted to ceremony area to be stripped down and focused on Blake and I's marriage. We covered the large ceremony windows in simple vine like greenery. It was classic and breathtaking. Every single detail of the wedding felt thought out.
FAVOURITE DETAIL OF THE DAY: My favourite detail of the day was when Blake presented Eliza with his vows. My sweet husband absolutely embraced becoming a father and wanted to show her just how much he valued her. We worked very hard to make sure Eliza was equally involved in this special day as we were. Blakes vows allowed space for him to share with her his promise to her to be a strong, loving, consistent father figure to her all of her life. I do not think there was a dry eye in the building.
WHAT ADVICE WOULD YOU GIVE OUT TO A COUPLE PLANNING THEIR WEDDING? I know everyone says this but hiring a planner is a must! Anne-Claire and her team took every inch of the stress off me so we could simply be present in the season of life and enjoy every moment of it. My second advise is don't sweat the small stuff. At the end of the day you are married!! And you will not even notice the small details you missed or that did not goes as planned.
MOST MEMORABLE MOMENT? The most memorable moment of our wedding was the first look with my Daddy. I am an only child, and my dad has always been my superhero. Being able to have a special moment with him before the wedding was such a foundational moment for us! These are also by far my favourite pictures from the wedding.
WHAT ASPECT OF THE WEDDING WAS THE MOST IMPORTANT TO YOU AND YOUR PARTNER? I would say there was multiple aspects that where important to us. I would say the most important aspect to Blake and I was making the wedding day a unity of our family of 3. We wanted it to be uniquely directly to our family being formed. Not just focused on the marriage of Blake and i. Secondly, we wanted bountiful fellowship to occur at our wedding. Much like you would see at a family reunion!
TELL US A LITTLE ABOUT YOUR HONEYMOON: For our honeymoon we decided we wanted to do something active! We flew to Jackson Hole where we spend 3 nights at the adorable Huff House Cabins. We explored Yellowstone, Grand Teton, attended the Jackson Hole rodeo, and enjoyed the town of Jackson. We then drove to Salt Lake City, UT for 1 night and enjoyed tons of delicious sushi. Our next stop was 2 nights in Moab, UT. This was by far our favourite stop! We hiked Arches National Park, rode ATV's throughout the legendary trails, and topped of this stop with sky diving! After days full of hiking and being active we welcomed 2 nights in Vail, CO where we shopped, ate amazing food, and relaxed. Our last night of our honeymoon we drove to Denver to see Alan Jackson in concert. What a perfect way to end such a memorable trip. It was truly 10 days packed to the brim with excitement and adventure.
IS THERE ANYTHING YOU WOULD CHANGE OR DO DIFFERENTLY? We did not do a first look. I honestly regret this simply because we missed so much time with our guests. Also, a first look allows your husband a moment to be vulnerable with you prior to being surrounded by hundreds of people!
A huge thanks to Arkansas wedding photographer ERIN WILSON for sharing this beautiful wedding with us. Erin is known for her dreamy wedding photography and loves to serve others by encouraging their creative sides, reminding them how beautiful they are and being as positive and calm in wild situations. "I am extremely passionate about people, art and love. I photograph weddings on film and digital and very inspired by timeliness images that have a little artful vibe." You can see more of Erin's portfolio in our VENDOR GUIDE and you may also want to check out this A beautiful and enchanting lakeside wedding in Missouri.