Sophia & Adam wanted their wedding to be as stress free and laid back as possible - without losing the value and significance of the occasion. The idea of it being just the two of them rather than a crowd of guests with their eyes on them as the centre of attention was also very appealing. Sophia told us, "I really love the cycladic architecture and the rich history of Santorini, and were especially attracted to the cobblestone streets, whitewashed houses and domed churches that Santorini is famous for. We also couldn't look past the unrivaled views of the sunsets overlooking the Aegean sea and the caldera. Holding the wedding in Santorini tied into our travel aspirations too, so it allowed for a smooth transition." These stunning images by JEMMA KEECH ensure they have precious memories to look back on. I just love that the bride and groom took time getting ready together... so special!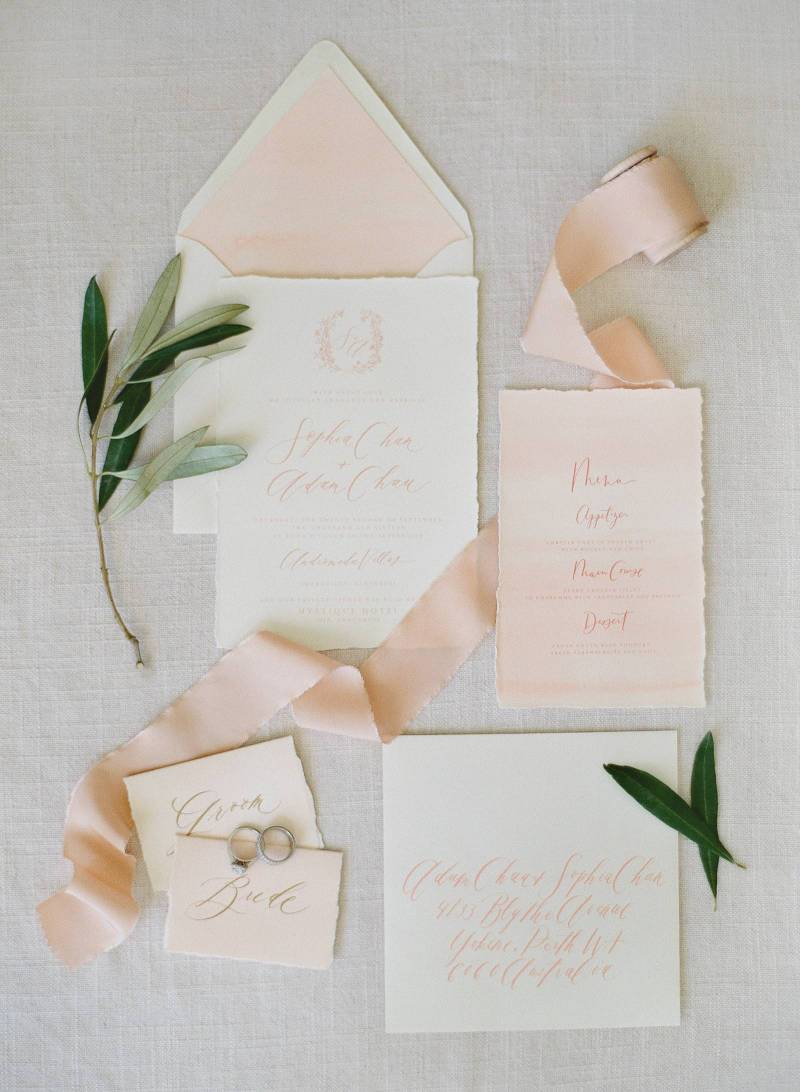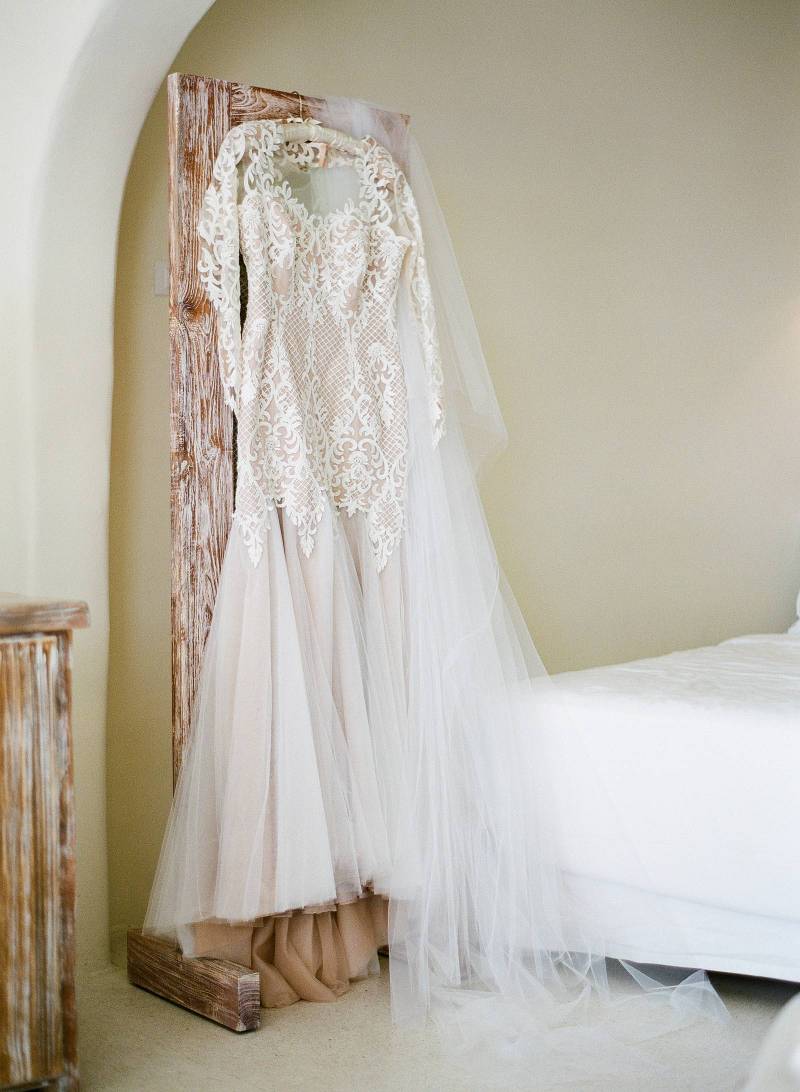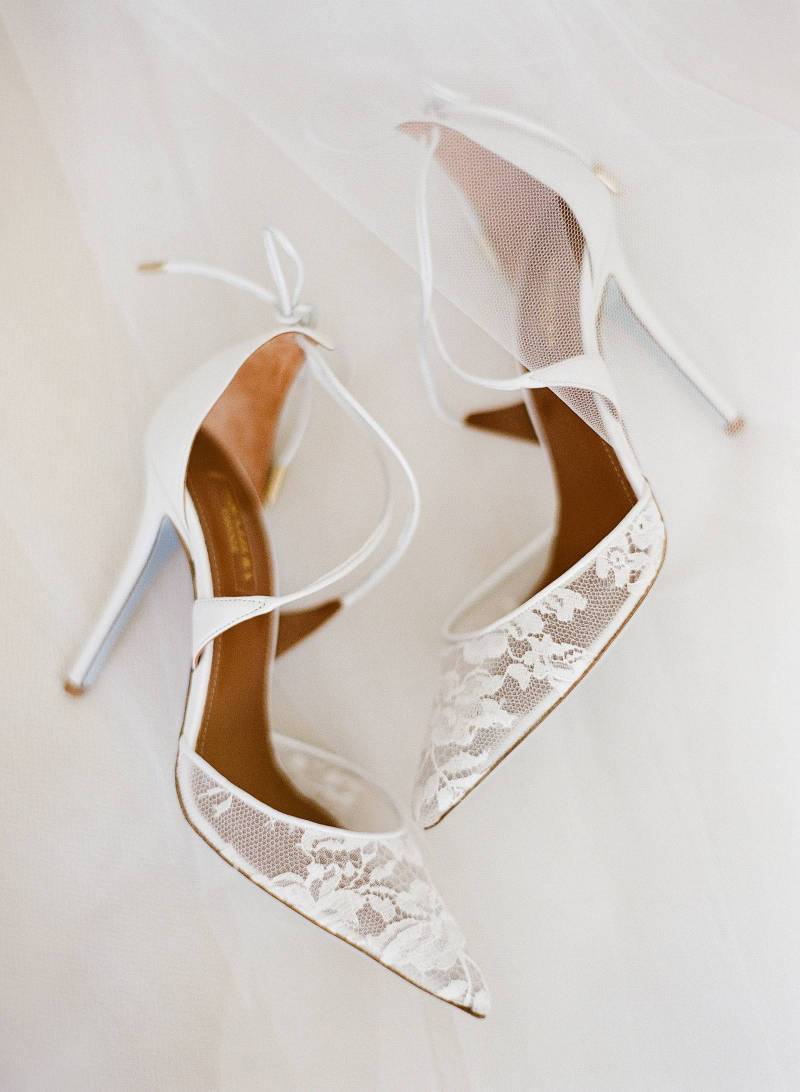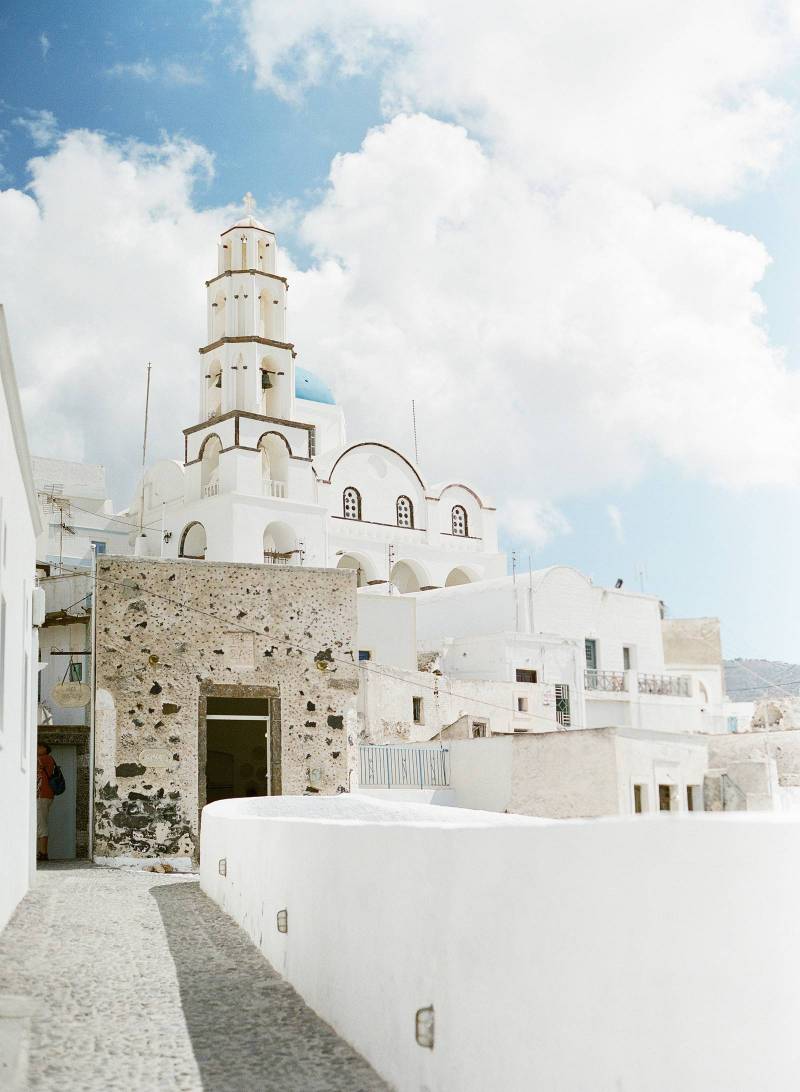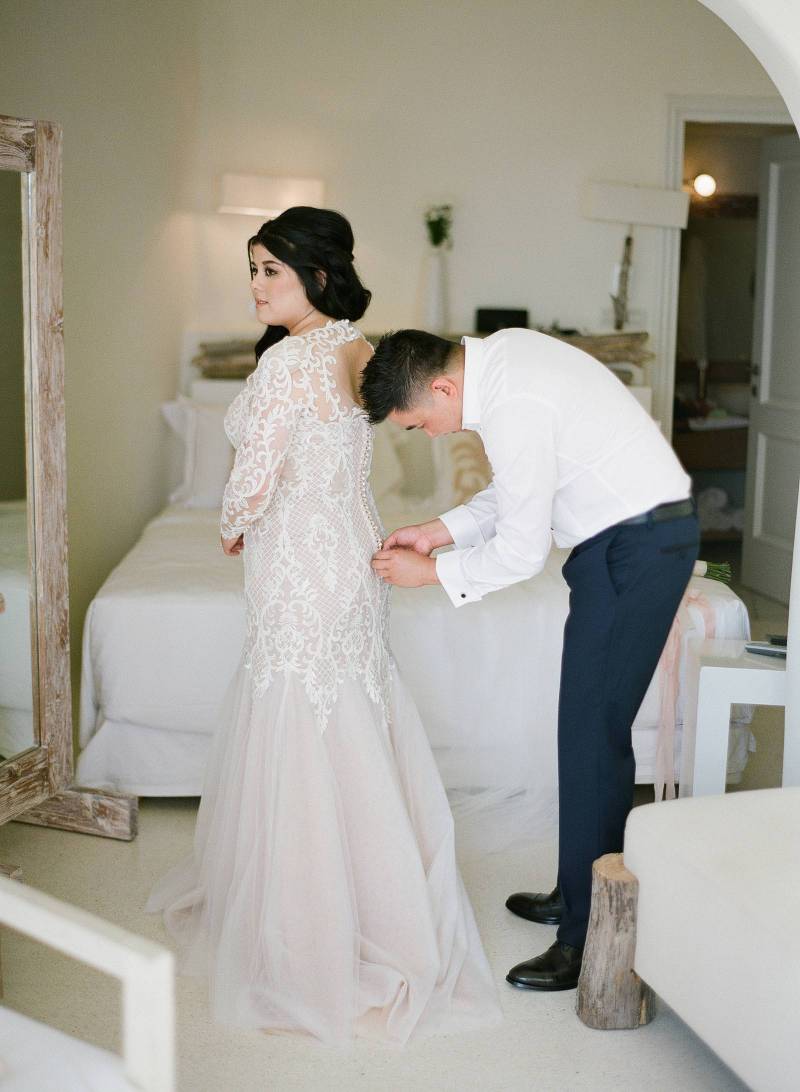 HOW DID YOU MEET? We met through mutual friends more than 12 years ago. In the months that followed, we would catch up sporadically and talk on the phone, but it wasn't until a year later that we started dating.
TELL US ABOUT YOUR PROPOSAL: Adam proposed at a carpark outside one of our favourite restaurants! He said he would have been a nervous wreck if he hadn't done it before dinner. He actually proposed with a loose stone, and I had it custom designed later on. Who would have thought that it would eventually take us six years from this day to actually walk down the aisle!
TELL US ABOUT FINDING YOUR WEDDING DRESS: My wedding dress was by Galleria Couture in Perth. I knew I wanted a lace gown with long sleeves and Kevin from galleria couture worked with me to create the dress. The most important aspect of my wedding dress shopping was finding a designer I could work with and who listened to what I wanted. As soon as I met Kevin, I knew I was In safe hands. I couldn't recommend him enough!
FAVOURITE DETAIL OF THE DAY: Not having to worry about pleasing guests on the day! There is already so much pressure put on a wedding day that even the thought of trying to make each and every guest happy was giving me anxiety! Avoiding that was a big bonus for us.
WHAT ADVICE WOULD YOU GIVE OUT TO A COUPLE PLANNING THEIR WEDDING? Find vendors you can trust. Make sure you know your options and do lots of research. Be prepared to not obsess over the small things because in different countries, especially on the island of Santorini, what you want may not always be readily available. You may also not be able to see what the décor at the venue will look like until you get to the ceremony or reception, but a good wedding planner will sort that out for you! Another advice is to never compromise on photography! Your wedding photos are the only visual reminder of the day, so I would recommend choosing wisely.