Whilst we all love to see pretty details at a wedding, this past year has shown us that when it really comes down to it, love is truly all we need. In lieu of gorgeous flowers, and elaborate table designs, we're seeing genuine emotion with pared down celebrations, like this micro-wedding of Nina & Alec's captured by Maine wedding photographer DARLING PHOTO.
This adorable duo were planning to elope together on November 10th in the city of Boston. They didn't want a traditional wedding and all that came with it but it was important to them that they marry in a beautiful church by an incredible friend & pastor. Once Covid hit, they decided to elope in August and use their November "planned" date as their official wedding... but they didn't tell anyone what they were actually invited to. Before the celebration, Nina, Alec, and their brothers went to the church for their official ceremony. They were married and celebrated with champagne on the rooftop of the church, overlooking the Boston lights. Their friends and family were already arriving at SRV - an Italian restaurant in Boston's historic South End, a few streets over, wondering if this was finally the day they would be married! Nina and Alec entered after their pastor (and friend) introduced them as Mr and Mrs... the applause was loud and exciting! The surprises weren't done, yet, though. Nina decided to hire RYAN MONTBLEAU to play live music for the rest of the evening and didn't tell Alec about it. He started by playing their first dance song and continued throughout the night. Although it was November in Boston and everything was required to be outside on the terrace, the weather came to the party and they and their guests had an absolute blast. Their photographer Jenn tells us, "It was truly one that I will remember for the rest of my life, and I was just there to document it. Nina and Alec are truly special people."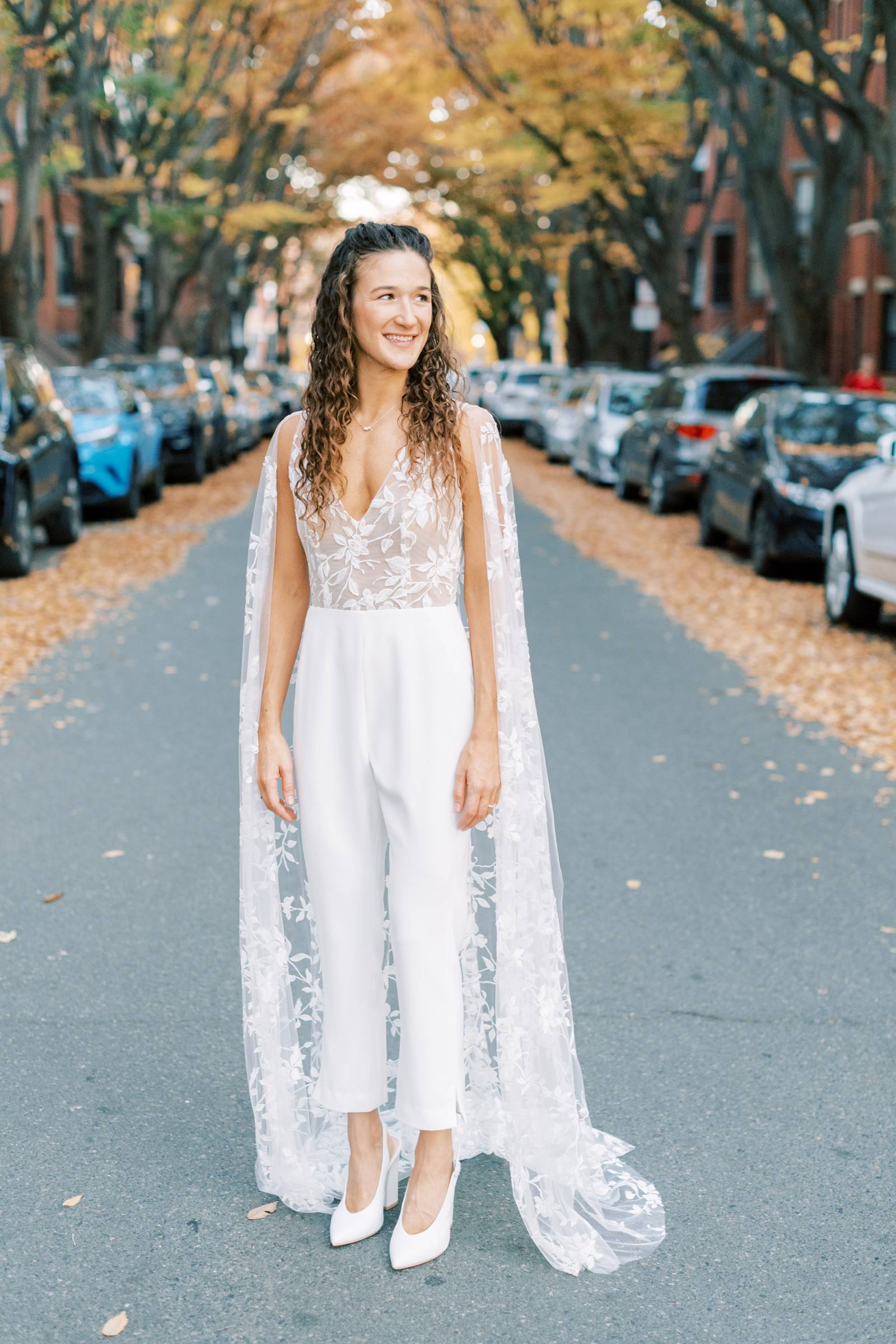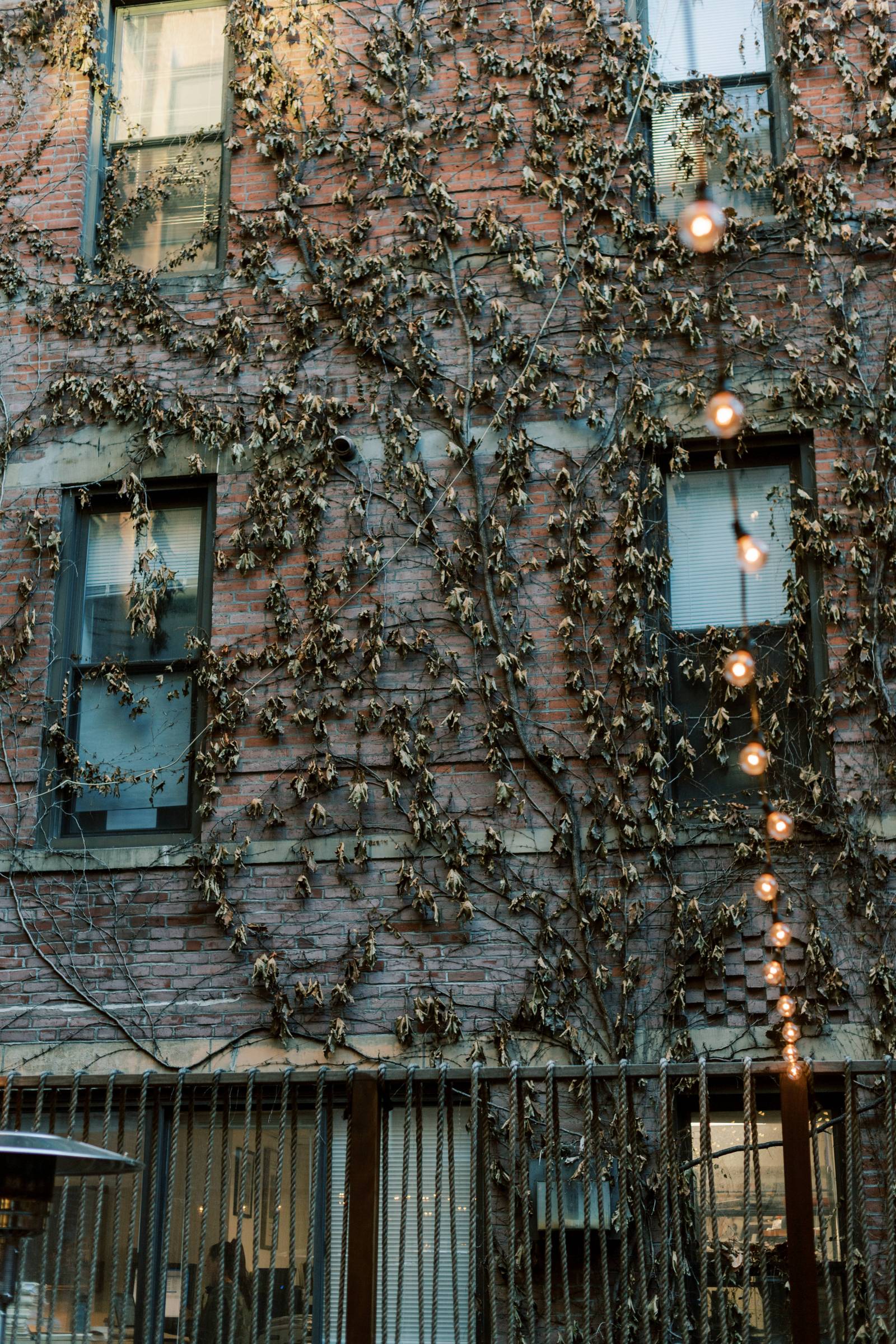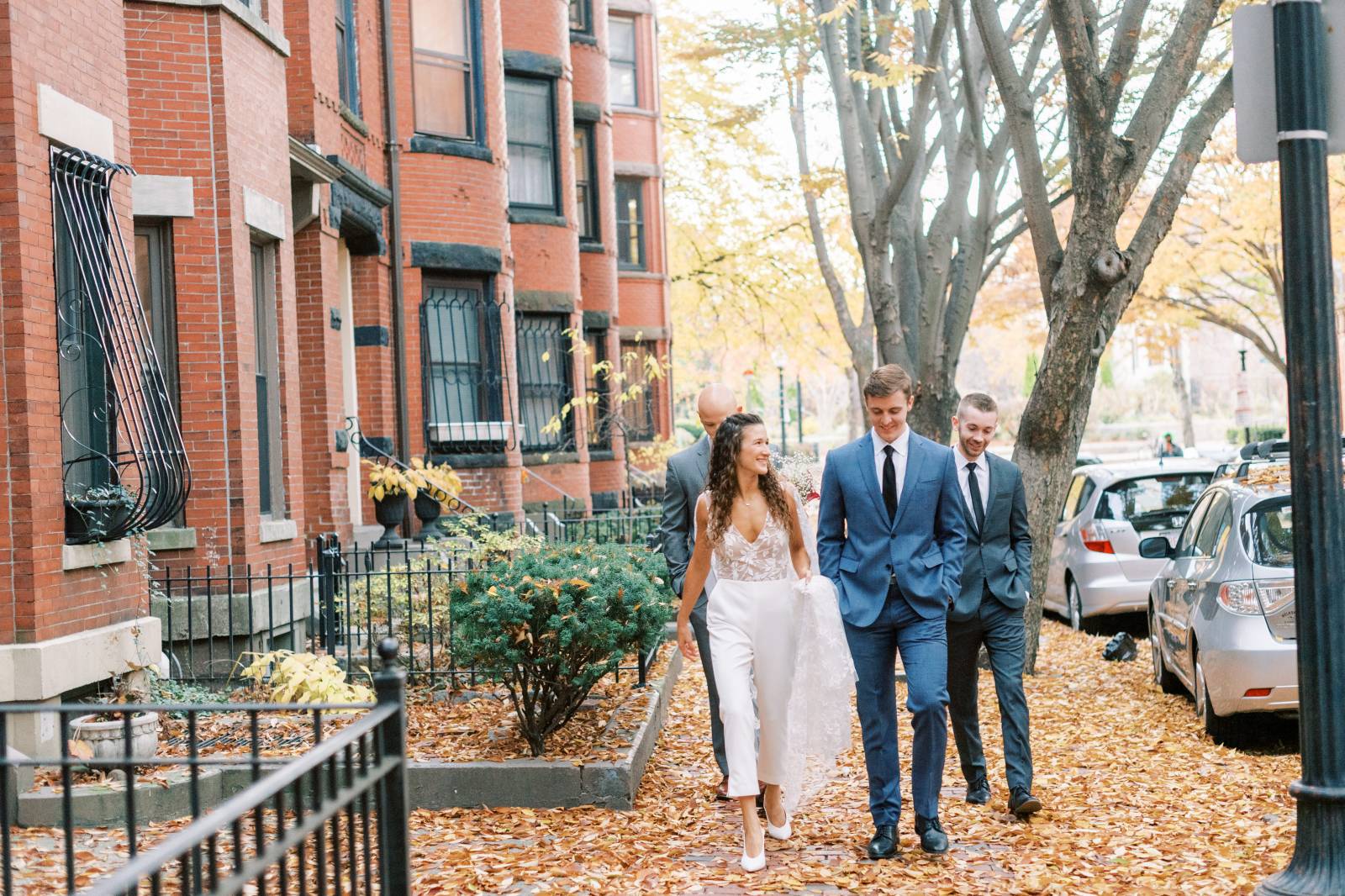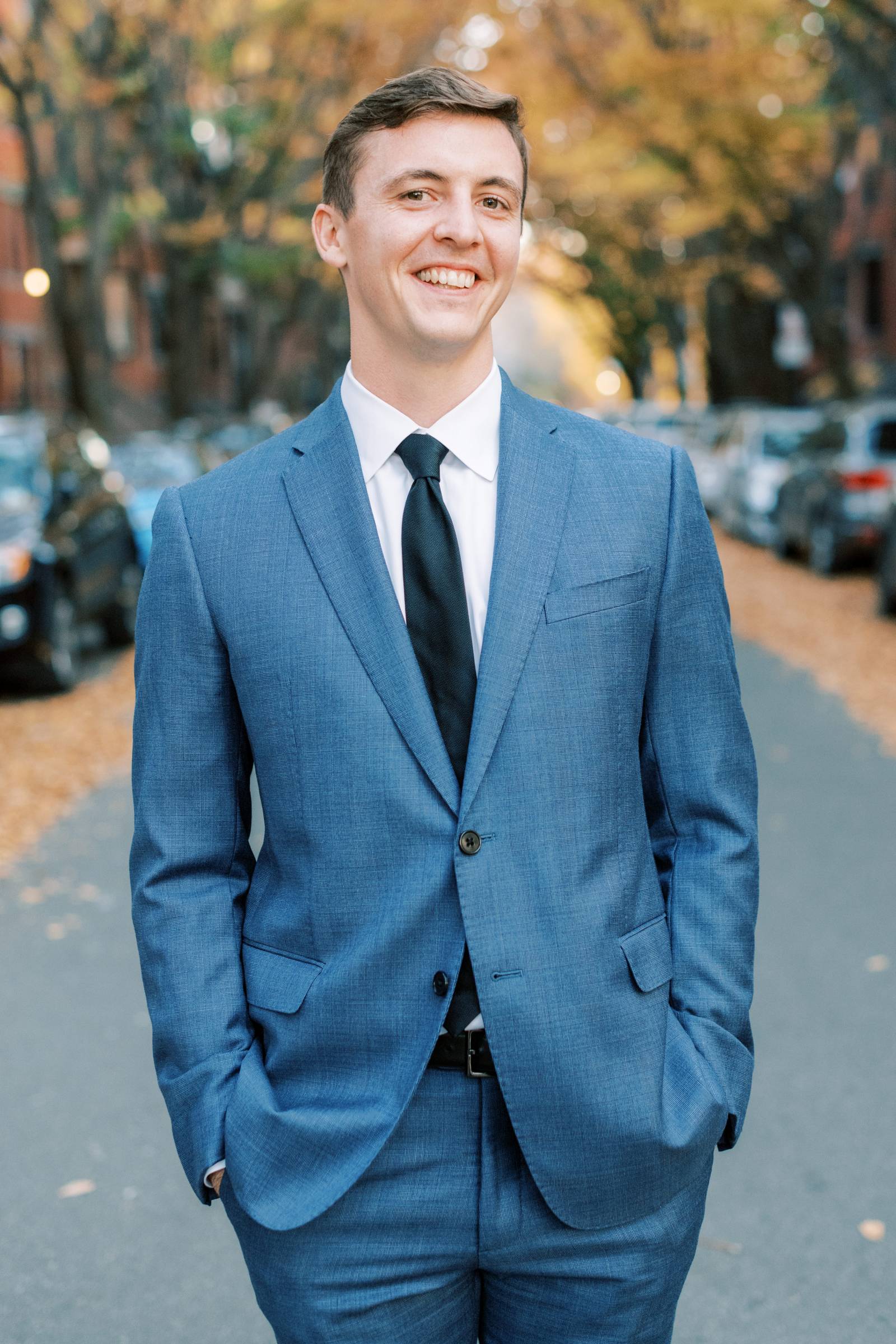 Maine wedding photographer DARLING PHOTO is a valued member of our vendor collective. Jenn is a digital and film wedding photographer located in New England with a passion for romance and connection. Over the past 10 years her focus as been on telling the story of a wedding day through soft, thoughtful imagery. As your photographer, Jenn aims to make your experience a beautiful part of the process and make photographs that truly feel like you. You can see more of her work here.