Rachel and Matt's summer wedding at THE RIVER VIEW AT OCCOQUAN was highlighted with dear family and friends who gathered together from far and wide to celebrate these two and their love. Captured by Washington DC wedding photographer FEATHER & FAWN PHOTOGRAPHY, these two met in Penn State during their undergrad years and started dating. Upon graduation, both of them decided to move to the DC area, and the rest is history!
For their wedding day, Rachel and Matt kept it simple - with green and hint of gold as their wedding colours - and focused on celebrating with their loved ones with an outdoor ceremony and a fun reception. Not only that, they had a cookie table where relatives personally baked their favourite cookies and brought them to share with everyone for desserts (apparently a Pittsburg tradition!!). The newlyweds danced the night away with all their loved ones surrounding them, what better ways to start a new chapter than this!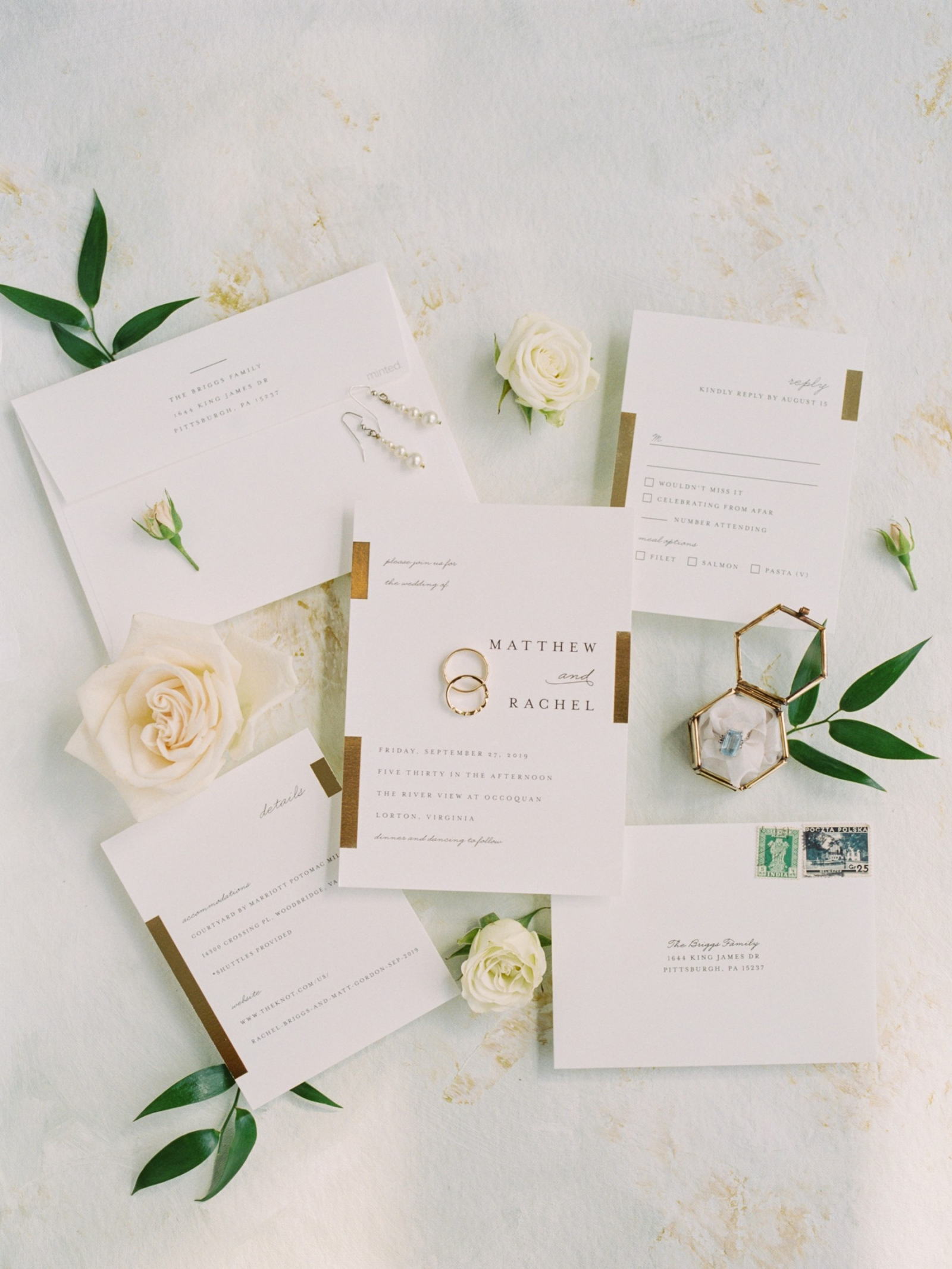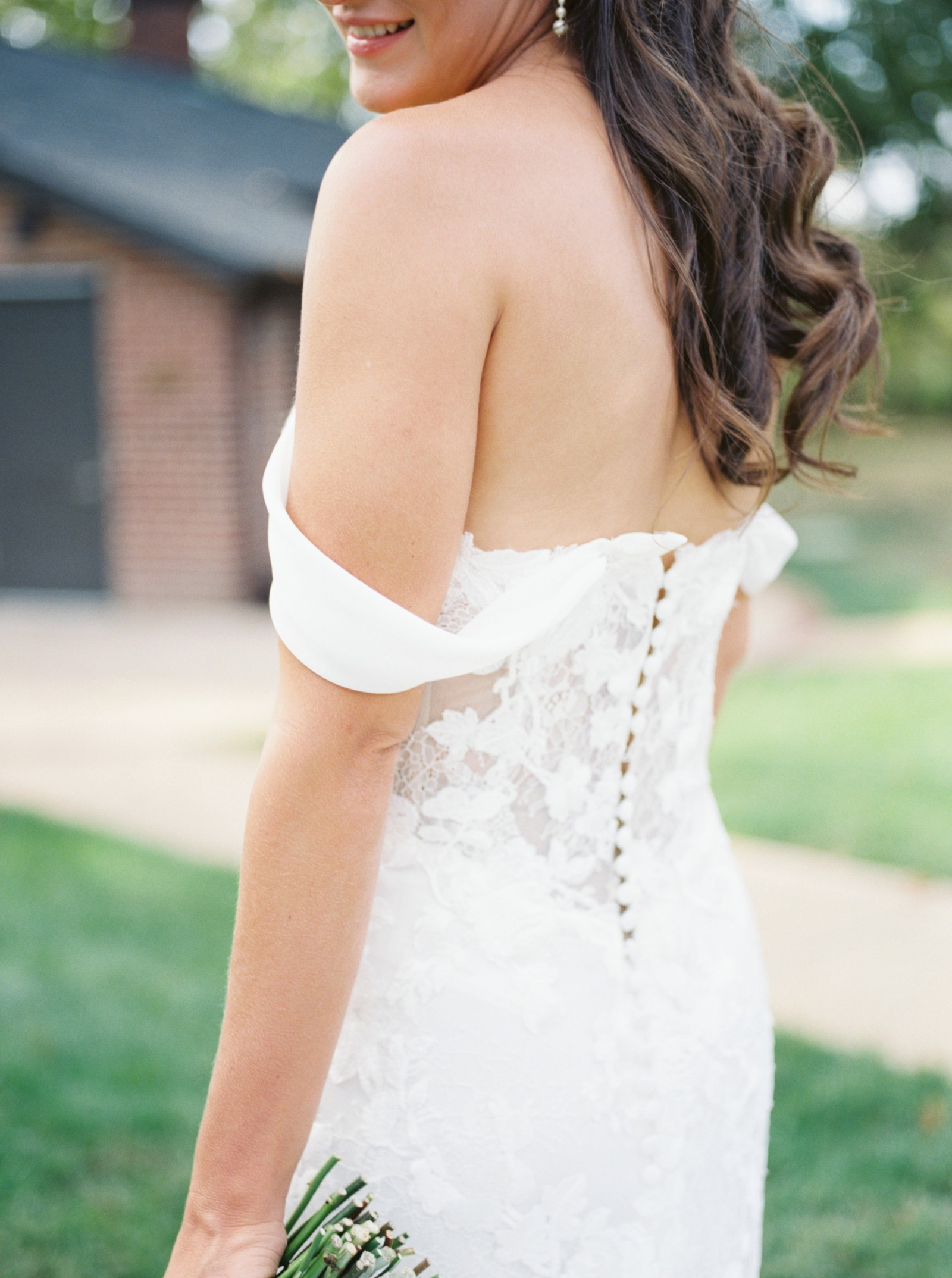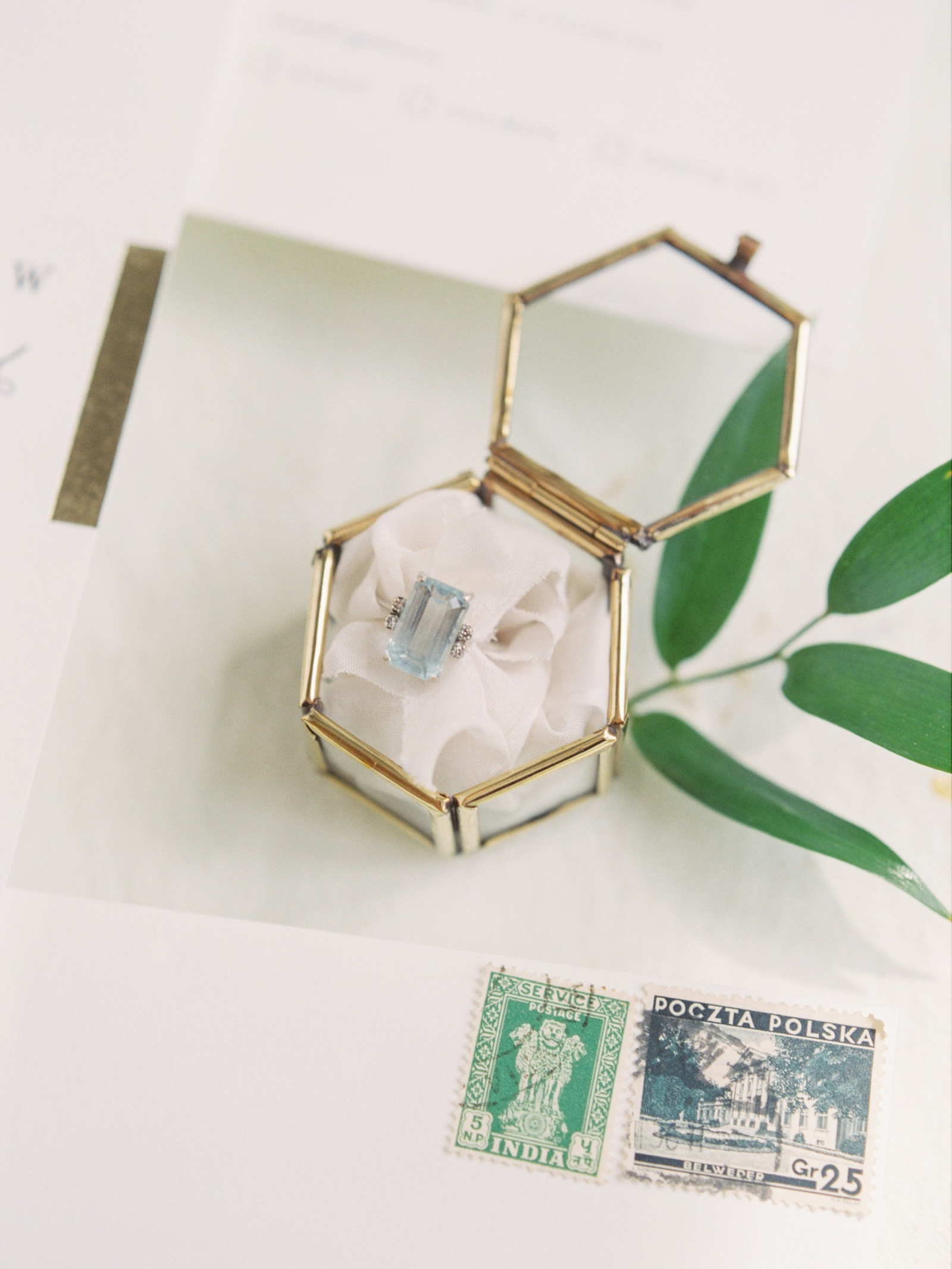 HOW DID YOU MEET? We met in college.
TELL US ABOUT YOUR PROPOSAL: Matt planned a surprise engagement at the Dumbarton Oak Gardens in DC with the help from friends! I thought it was just a normal date, and we were just touring the beautiful gardens. He suddenly dropped on his knee and asked me to marry him. Of course, I said yes!
DID YOU HAVE ANY DIY ELEMENTS? I made the table numbers! They are pressed greeneries in a frame, which fit perfectly into our overall wedding theme and the setting of the venue.
DESCRIBE YOUR WEDDING FLOWERS: I just wanted something natural and classic – and the flower arrangements are basically just combo of white and green!
FAVOURITE DETAIL OF THE DAY: The Cookie Table! We asked our family to bake a dozen or two of their favourite cookies and share with us! It's tradition that has been running in my family in Pittsburg, and we had a rough estimate of 1200 cookies!
WHAT ADVICE WOULD YOU GIVE OUT TO A COUPLE PLANNING THEIR WEDDING? Have fun! Don't forget to carve out time to just have fun throughout the process and on the actual wedding day!
MOST MEMORABLE MOMENT? I think we danced our hearts out that night, but it was so wonderful to be able to celebrate with our loved ones.
WHAT ASPECT OF THE WEDDING WAS THE MOST IMPORTANT TO YOU BOTH? To be able to celebrate with our family and friends – without them, we wouldn't be who we are today, and it was important that they are part of our wedding day!
TELL US A LITTLE ABOUT YOUR HONEYMOON: We went to Bali, Indonesia for our honeymoon.
IS THERE ANYTHING YOU WOULD CHANGE OR DO DIFFERENTLY? It was essentially perfect, just as what we had envisioned!
A huge thank you to Washington DC wedding photographer FEATHER & FAWN PHOTOGRAPHY for sharing this beautiful wedding with us. Owner Angel loves capturing moments of love and joy, especially on a wedding day. "Wedding photography is so dear to my heart because I love seeing families and friends get together to celebrate the couple as they embark on a new journey together as newlyweds, to turn a new chapter of their lives together with love, and to vow a lifelong commitment to each other in front of their loved ones." Head over to her portfolio to see more.