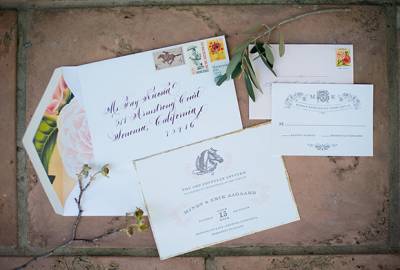 I have my ten year anniversary not too far away on the horizon and this gorgeous styled vow renewal captured by Sandra Fazzino has me starting to think about whether I can be brave enough to do a photo shoot (the answer is probably no!!). Mindy and Erik recently celebrated ten years and the shoot was gifted to them by various San Francisco Bay Area industry vendors as a token of our admiration for the many ways they have displayed support to their friends, family and community. Isn't that lovely? In doing so, the team asked Mindy and Erik to begin the design process by telling them what makes their romance story special. "We did our best to personalize their event and make it unique to them. What we ended up with is a clever balance of masculine and feminine details that are both sexy and chic but also rugged and down to earth."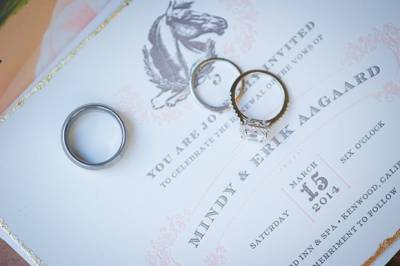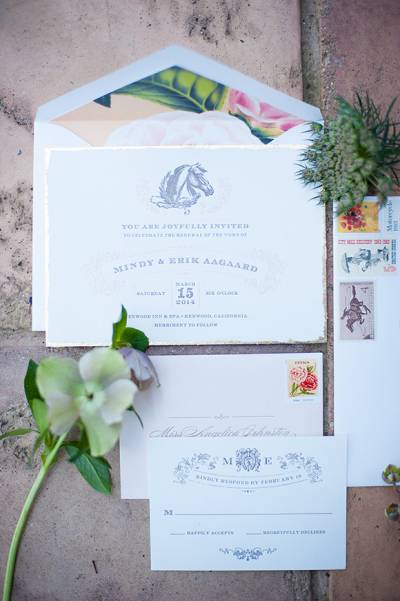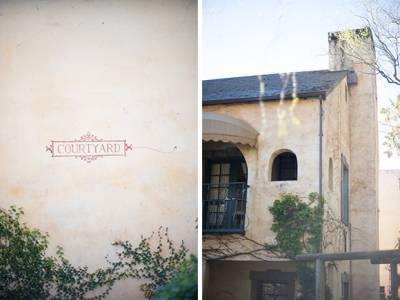 From Mindy: Although Erik and I started dating in college, our love story truly blossomed when I was studying abroad in Paris. Erik surprised me by arriving unannounced, and that week of sightseeing, kissing atop the Eiffel Tower, and roaming the city streets hand in hand is one we will never forget. After he returned home, I was desperately love sick, and we wrote countless letters to each other. Since that was a special time in our lives, we wanted to include that piece of our history and share it with our guests, so we photocopied our plane tickets, letters, and other memorabilia, folded them into cones, and inserted wild bird seed for guests to throw as we walked down the aisle.
We also included details like my grandmother's bible. When Erik and I first married, we eloped. I was never able to fulfill my grandmother's wish of walking down the aisle with her bible in hand. This is the same bible she gave me the day I graduated college. We included her silver candlesticks, a cigar bar with cigars we received for our two children's births, and antique lighters that traveled with Erik's grandfather when he was a pilot.
Since I lean "chic" and Erik is all country, and we're both whimsical, we did our best to marry these styles and our personalities throughout the table scape and in our attire. As you can see, I just HAD to have these beautiful rose suede Gucci shoes! And Erik insisted that his buddies go home with a bottle of whiskey, his favorite drink, so we tied the gift wrapping in with our invitation suite, seating cards and napkins. The designs are a combination of creations made by our talented stationer and DIY projects.
Day of Coordinator | Jill Kull, Dress | Cymbeline via Nouvelle Vogue, Design | DIY by Sandra Fazzino + Mindy Aagaard