We are crushing hard on the beautiful florals that Seattle wedding florist GOOD THINGS FLORAL CO has created for this stunning coastal micro wedding inspiration. You simply can't go wrong with a fresh green and white colour palette! Captured by JANE & CO. PHOTOGRAPHY the shoot combines a neutral palette with delicate floral design and vintage details which makes for the perfect micro-wedding setting by the ocean. The ladies tell us, "The sea breeze mixed with the looming smoke from local wildfires created a dream-like setting for the old world inspired shoot. And of course you simply can't go wrong with adding an ever so cute pupster into the mix!
MADELINE MOORE EVENTS created a romantic table in the middle of a grassy hill overlooking the ocean. Arrangements of driftwood, grass, Queen Anne's lace, and intricate ferns were planted throughout the ceremony space, as if the bride and groom truly could have just stumbled upon the space in nature.
Devin from Seattle wedding florist GOOD THINGS FLORAL CO shares with us: "Our couple just sort of floated. There was something about the smoky haze that had us all staring and completely enraptured by the beauty around us. It was so beautiful, and a bit haunting. The tall sea grass, the sand between our toes - it awakened us all to the reality that we were here to create."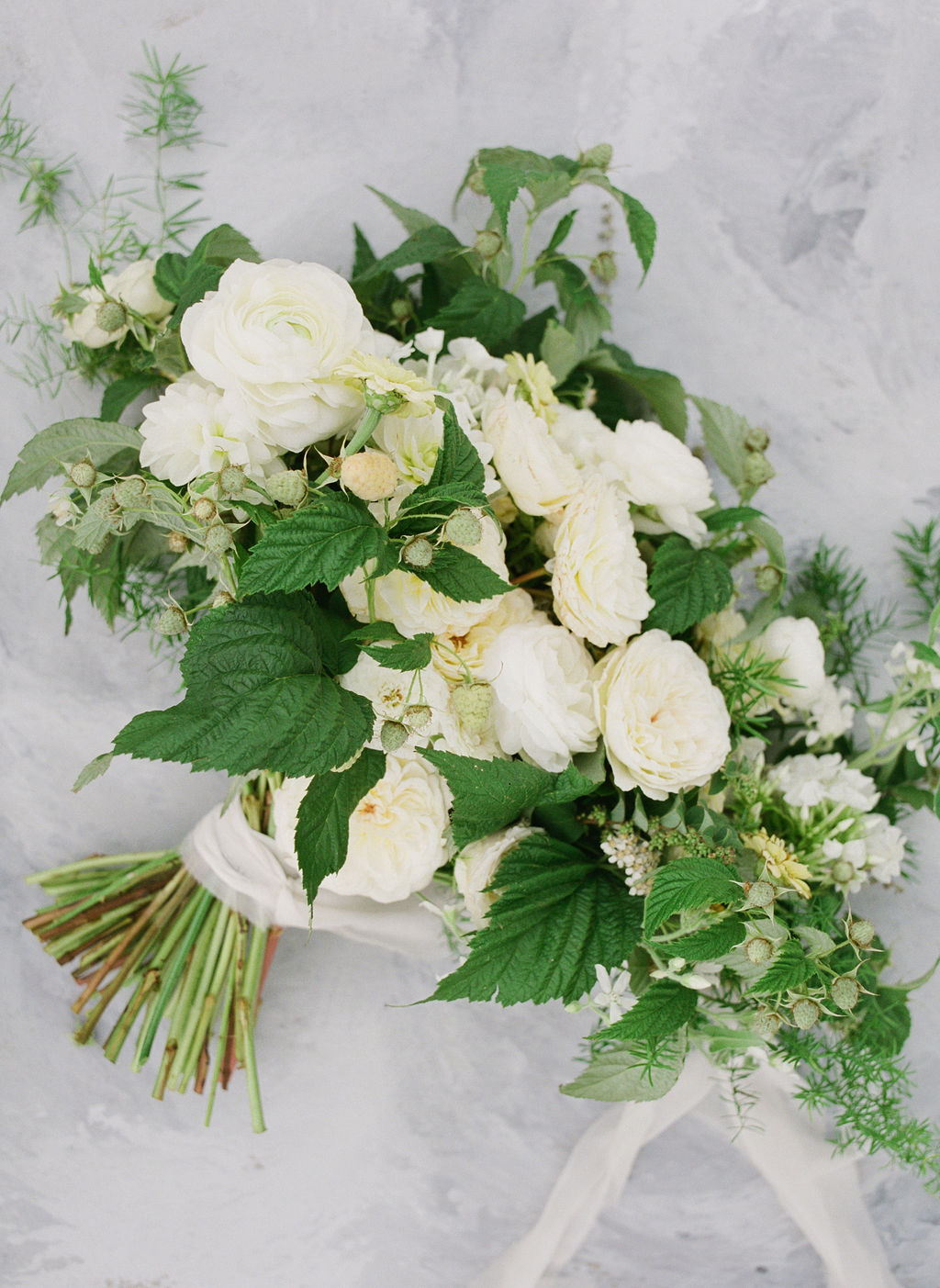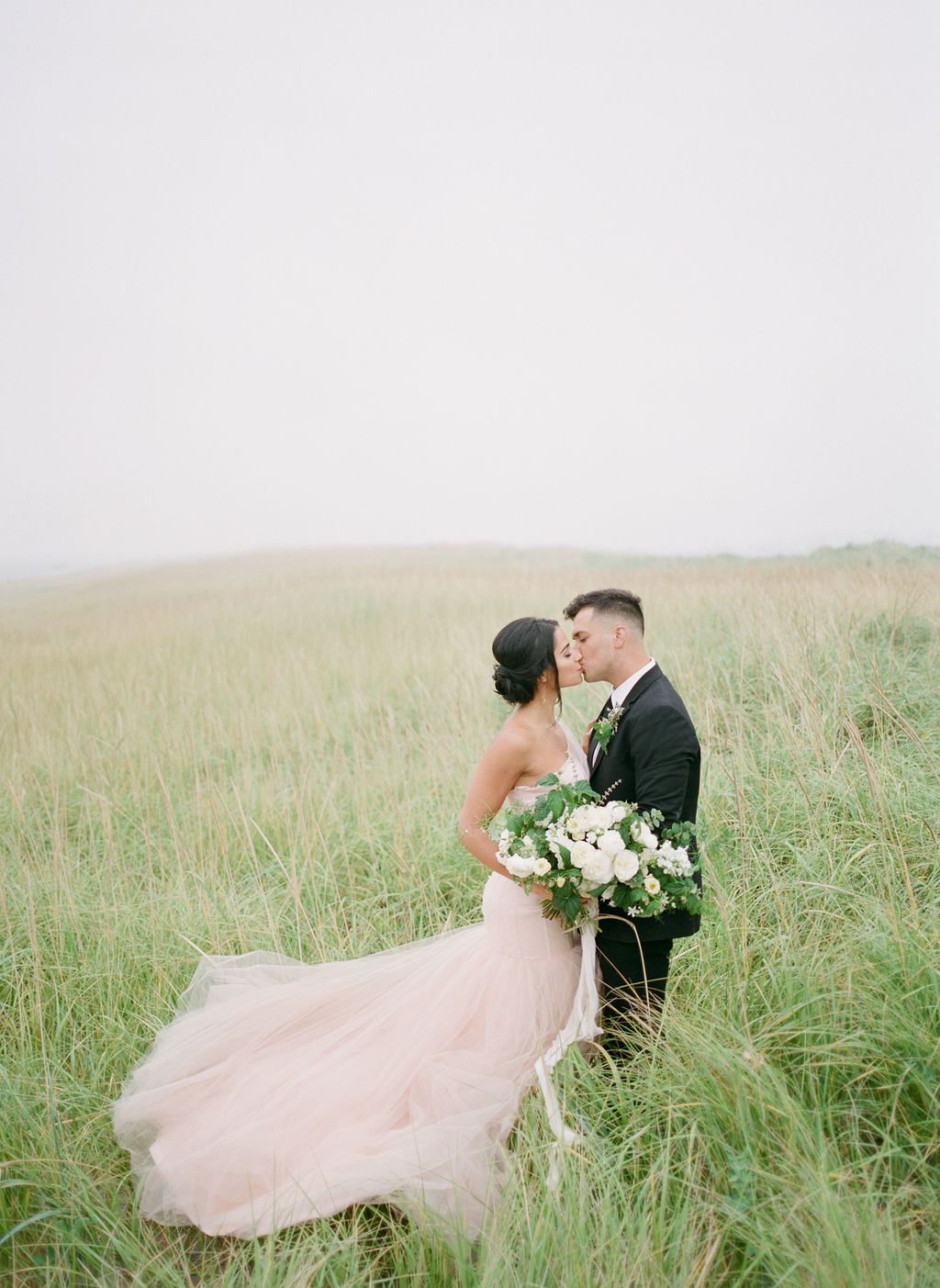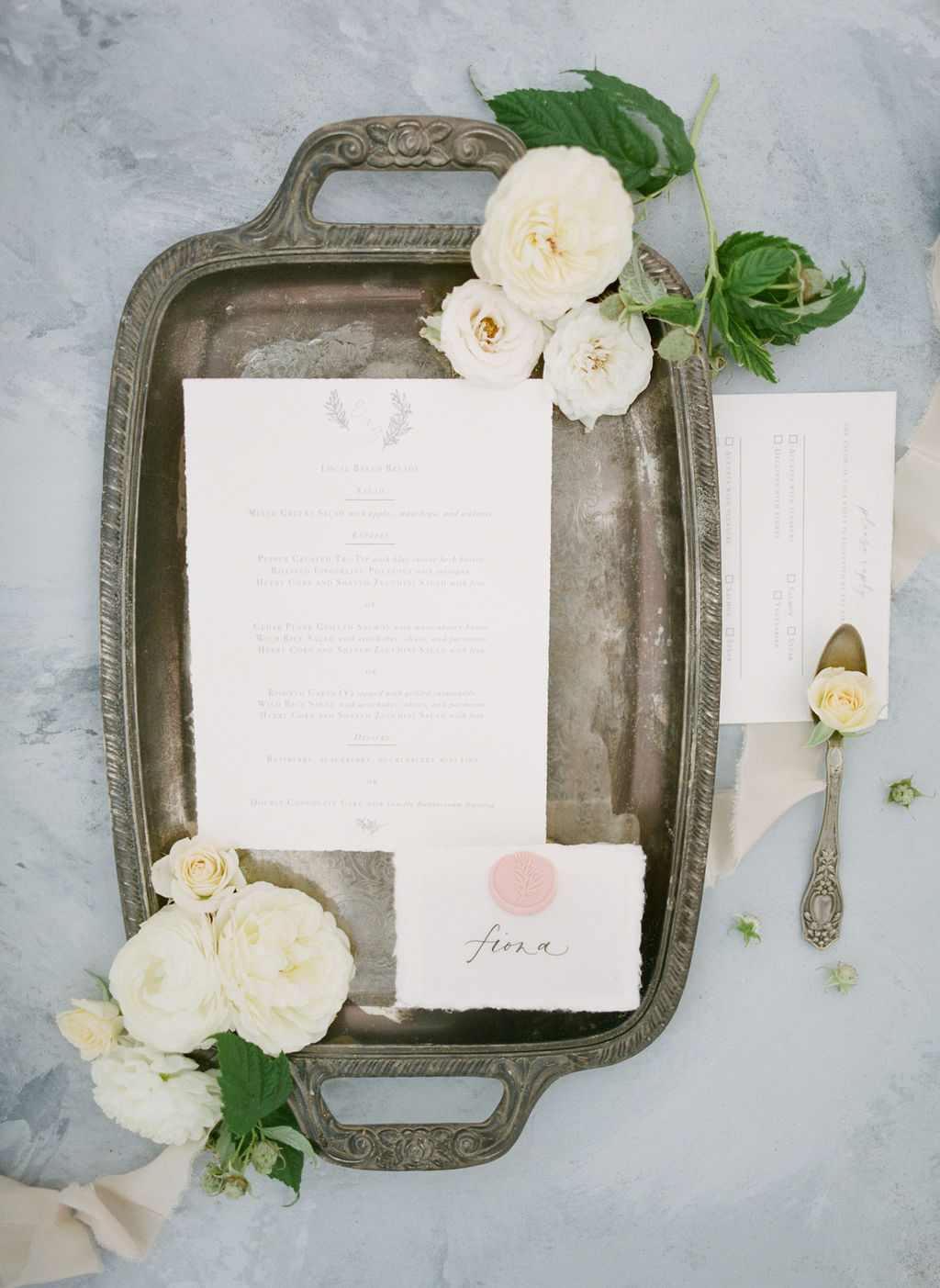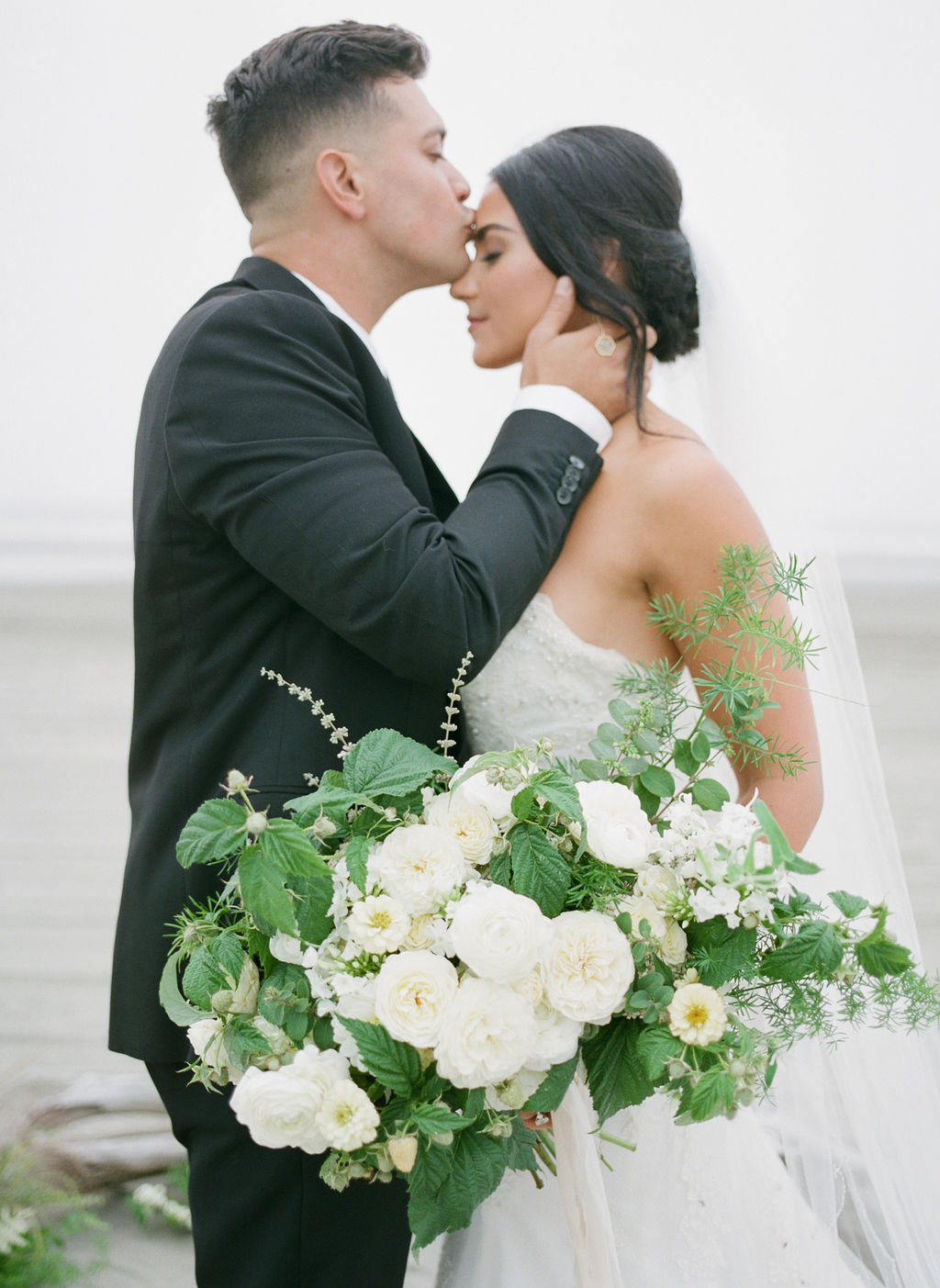 Seattle wedding florist GOOD THINGS FLORAL CO is a valued member of our vendor guide. Owner Devin's style is organic, romantic, and luxurious. The garden-inspired designs she creates help couples go from simply decorating their weddings to creating an atmosphere that their guests will carry with them forever. "At Good Things, we have taken event floristry from common, ornamental, and kitschy to artistic, inspiring, and breathtaking." You can see more of her portfolio here.