It's common practice to celebrate weddings in the bride's hometown but due to the fact that Ann-Kathrin's family moved several times during her childhood, there was no such place that she could accurately describe as her hometown, so together with fiance Paul, they decided to simple pick a beautiful place to hold their wedding. The weather in southern Europe - along with the good food and wine - was a very appealing factor, so it was they settled upon Mallorca. They loved the idea of being able to invite their friends and family along for a holiday in the sun - with a wedding as an added bonus!
Photographer MELANIE NEDELKO tells us, "Ann-Kathrin & Paul's wedding was more than I ever dreamt about as a wedding photographer. Not only because they got married on my favourite island of Mallorca but also because it was a small, intimate and emotional wedding. Their love story is as unique and special as their private celebration on the Balearic Islands was. Ann-Kathrin, born and raised in Germany, moved to Vienna to study at a university, where she met Paul - half Austrian and half American. Paul saw Ann-Kathrin for the first time at a typically Austrian tavern and the rest is history.
Ann-Kathrin looked breathtaking in her custom made dress by JÜERGEN CHRISTIAN HOERL, a talented Viennese fashion designer. Their wedding took place in a beautiful little church of pilgrimage called ERMITA DE SANT HONORAT. As their wedding party consisted only of their closest friends and family members they didn't want to get married in a big austere church. Following a moving ceremony they held a small reception in front of the chapel with a spectacular view over the Balearic Islands, before progressing to CASAL SANTA EULALIA for an intimate dinner and celebration in the private gardens."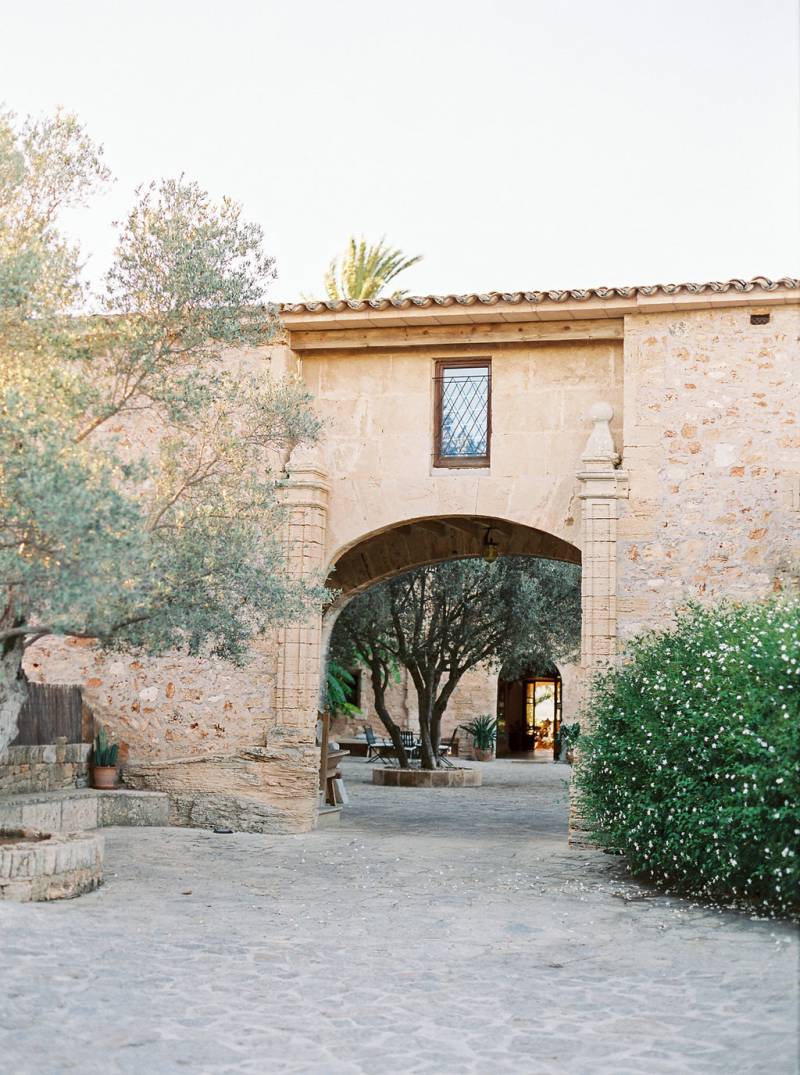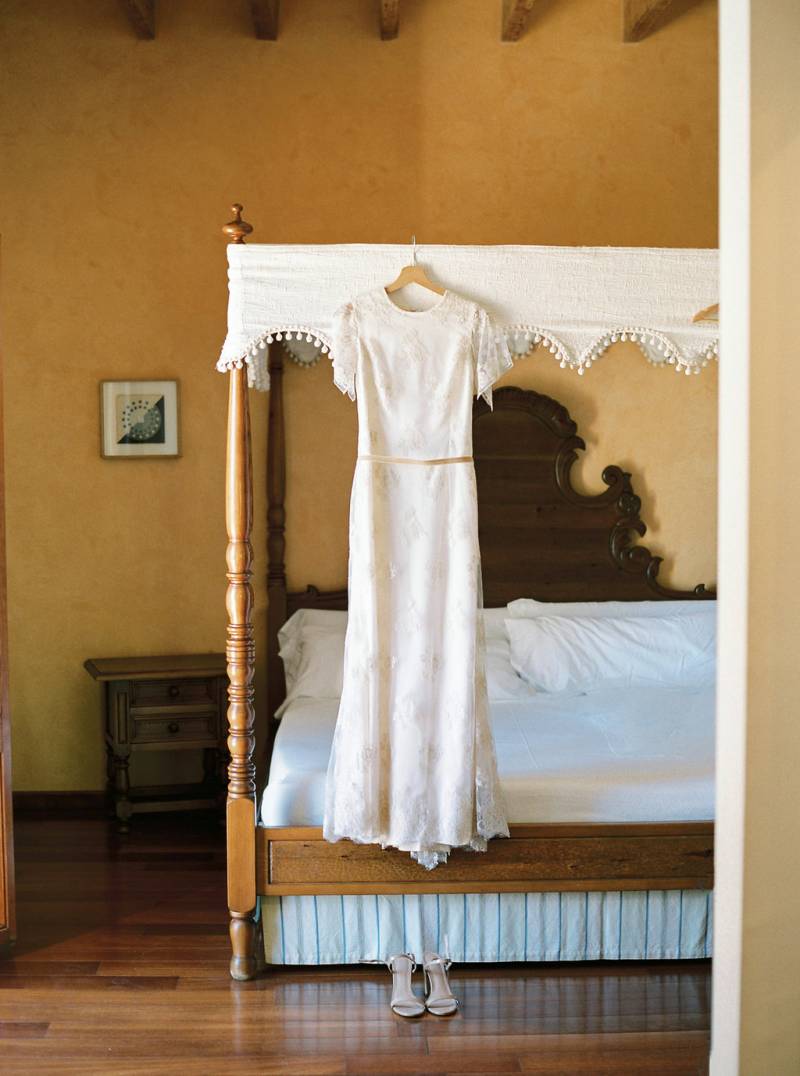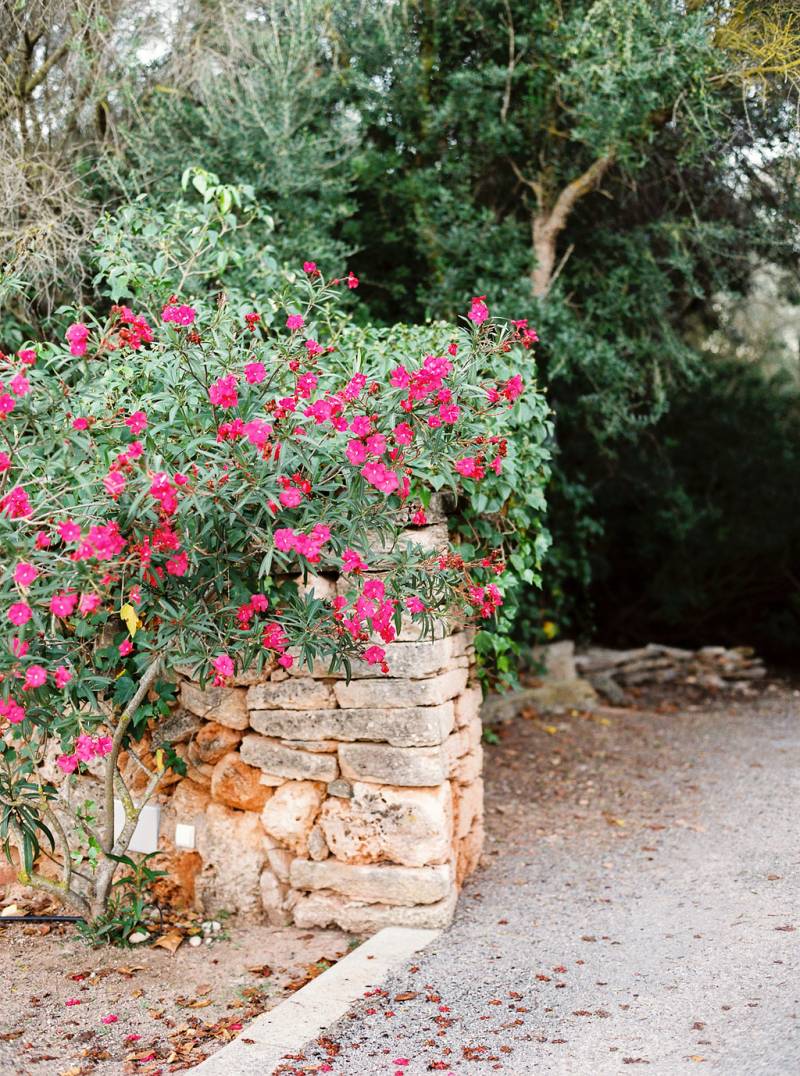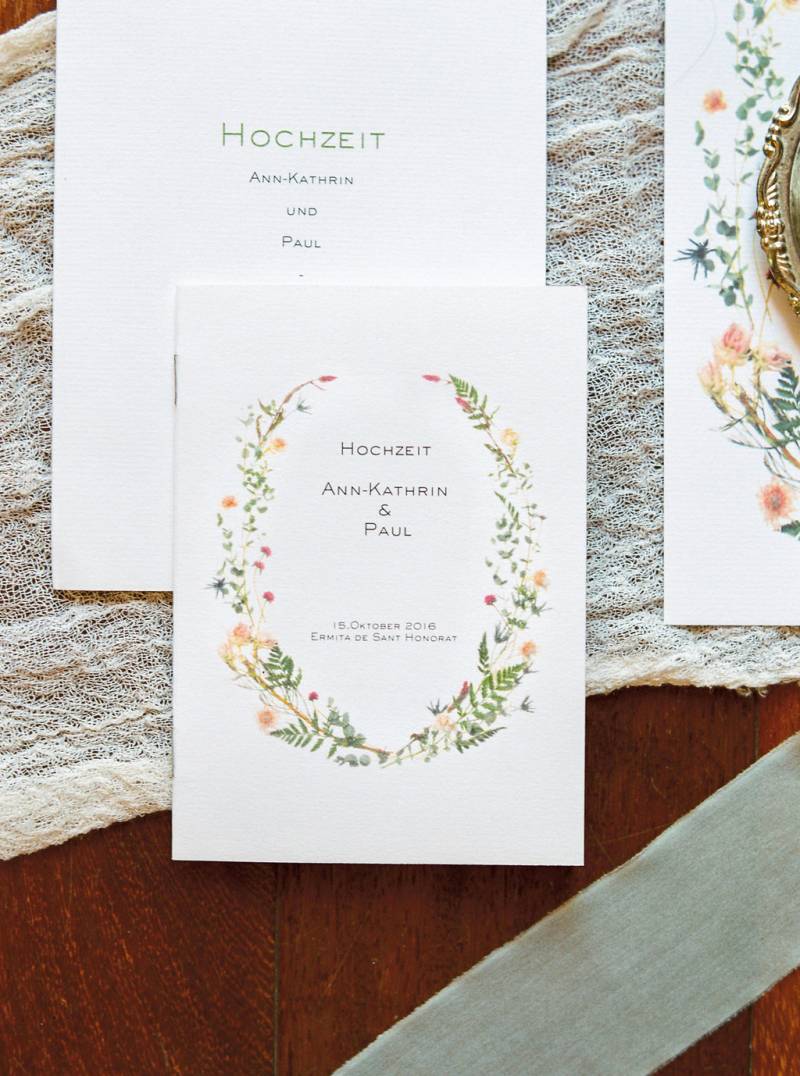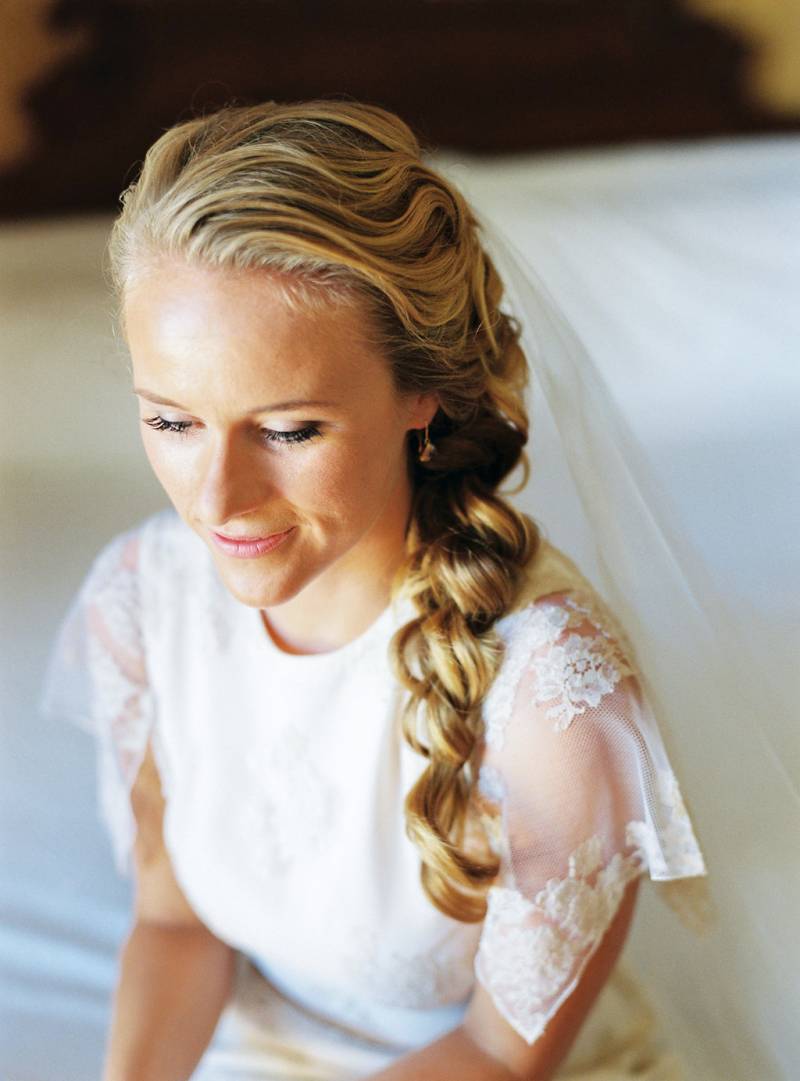 HOW DID YOU MEET? Paul's sister was the best friend of my sister for ages. At my sister's birthday party in December 2007 she invited him. When we first met - it was literally love at first sight for both of us. The party took place in a restaurant. Returning from the bathroom I passed the entrance of the venue and there was this guy, Paul, just entering. I said "Hi". Right away I felt embarrassed to greet this stranger. When he then stepped into the room, which was reserved for our group, I realized this must be Paul, my sister told me about. We started talking and didn't stop till the morning.
TELL US ABOUT YOUR PROPOSAL: The proposal was spontaneously during a walk over a historical Jewish cemetery in Prague. He didn't even have a proper ring, but was carrying for quite a while an inherited "interim" ring with him - which got replaced (luckily) by a proper proposal ring one month later.
TELL US ABOUT FINDING YOUR WEDDING DRESS: We were having some drinks at a friend's place, talking about our wedding. Spontaneously another friend, I didn't know so far, came over. It turned out that he was a fashion designer. Right away he offered me to create a dress for me. As I was never too much into fashion, this sounded too fancy for me: a personal designer? He showed me some pictures of dresses he created; just to give me an idea of his skills. Most of them were red carpet gowns - beautiful, but huge and conspicuous. I wanted something simple! So, first I rejected. He told me to come to his studio the day after, to have another chat about. Which I did. I informed myself about this guy and found out that you could find him and his label in every Austrian yellow-press magazine. The so-called celebrities are wearing his dresses. First thought that came to my mind: What?
I rejected his first offer and told him that his fashion wasn't my style! How awkward! Furthermore, I realised this project would turn out way too expensive for us. So, I met him to reject once again. But then he changed my mind: he was so friendly and grounded. He promised me that during our project, he would be less a fashion designer and more my tailor. And price wise he would make it affordable for us. Really? Okay, lets talk about it. I told him what was in my mind regarding price, style and fabrics. He started to implement. Nothing he suggested was something I didn't like. So, this nice guy and fabulous designer crafted my wonderful wedding dress! More beautiful than I could imagine - he did a great job!
FAVOURITE DETAIL OF THE DAY: Me and my husband left the party around three o'clock with a bottle of wine for ourselves and relaxed for the last hours of our big day on our terrace of the suite. Just the two of us. Resuming what happened and watching our tipsy guests, one after another, stumbling to bed.
WHAT ADVICE WOULD YOU GIVE OUT TO A COUPLE PLANNING THEIR WEDDING? Having a wedding planned in a hotel was the best thing that could happen to us. They know their business and made the preparations and the event itself really relaxing for us.
MOST MEMORABLE MOMENT? The ceremony itself. It took place in a very beautiful, small and hidden monastery chapel. Our priest was like a grandmother, you wanted to get hugged by. The ceremony was very personal but not too long. It was very emotional for us.