The concept of combining the romance of a wedding with the industrial flair of a loft aesthetic is what inspired this Antwerp shoot captured by French wedding photographer GERT HUYGAERTS. He tells us, "We wanted to develop a modern yet still feminine result and the bright green and white colour palette was the perfect fit for this. The best way to keep it airy and light combined with the somewhat industrialised loft look.
With the simple design of a PREA JAMES gown we definitely opted for elegance and refinement. Together with a few more glam details in the BELLA BELLE SHOES, it made for the perfect contemporary bridal look. For the jewellery we went for the double ring design in gold and diamond by ELLIOT AND OSTRICH, a promising young Belgian designer who totally understands what wedding and engagement rings are about. When it came to the stationery, PENTOPAPER supplied us with the perfect match for our theme. Also a bright and light design, with no hard contrasts and the perfect fit for the elegance and feminine style of the shoot." Florals by DE GEHEIME TUIN added the minimal touch of greenery they were after and PEGGY TIMMERMANS created a very understated beauty look.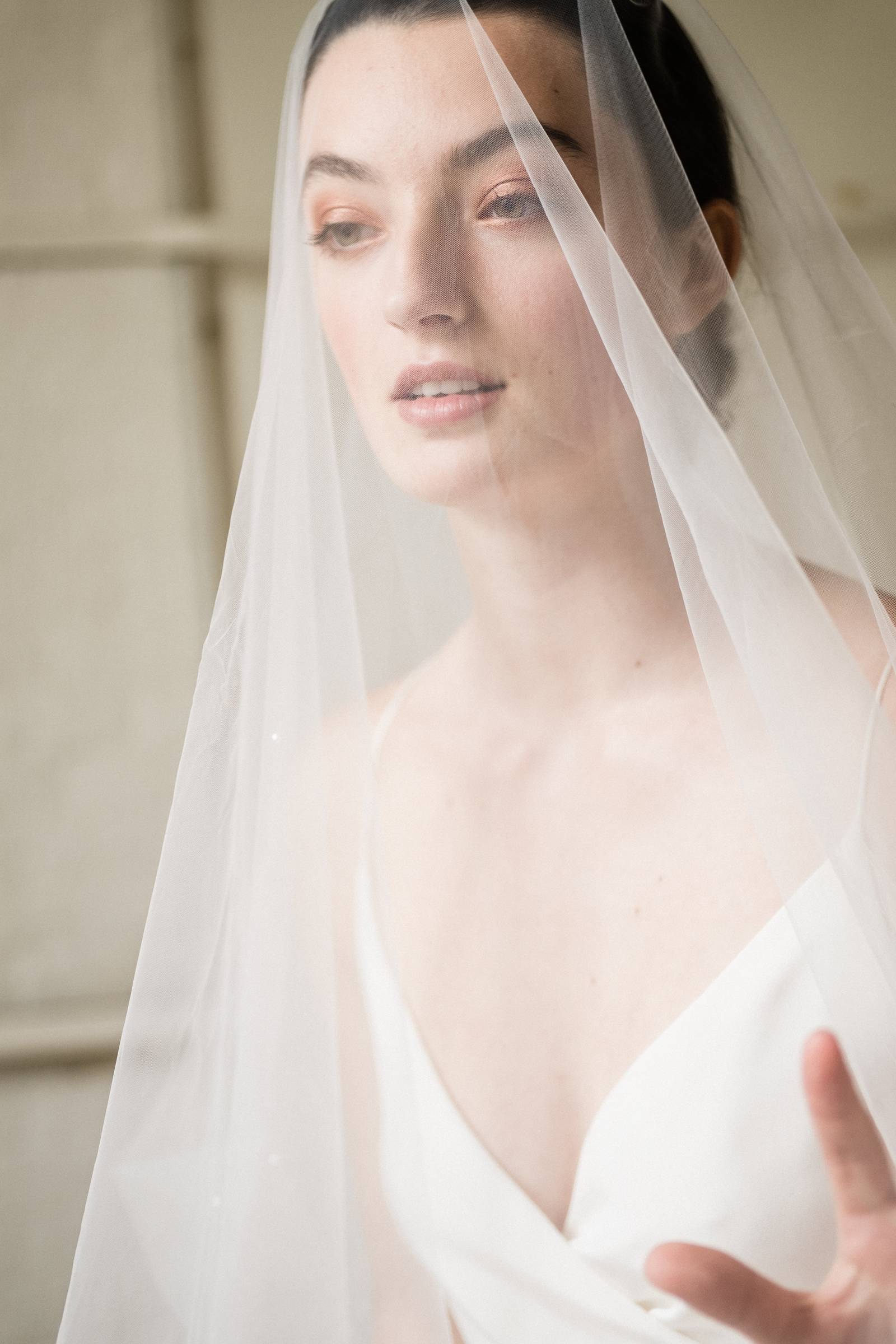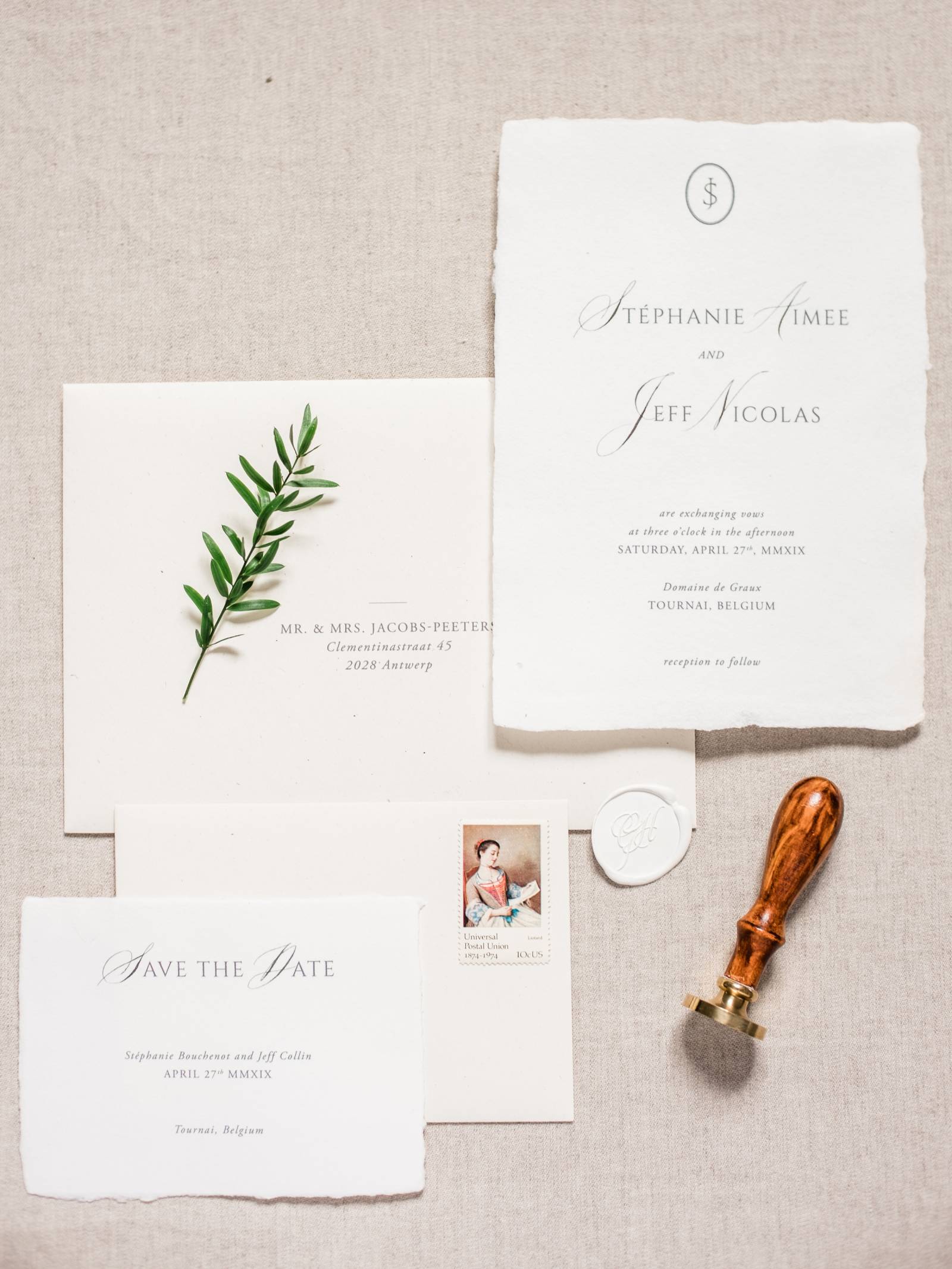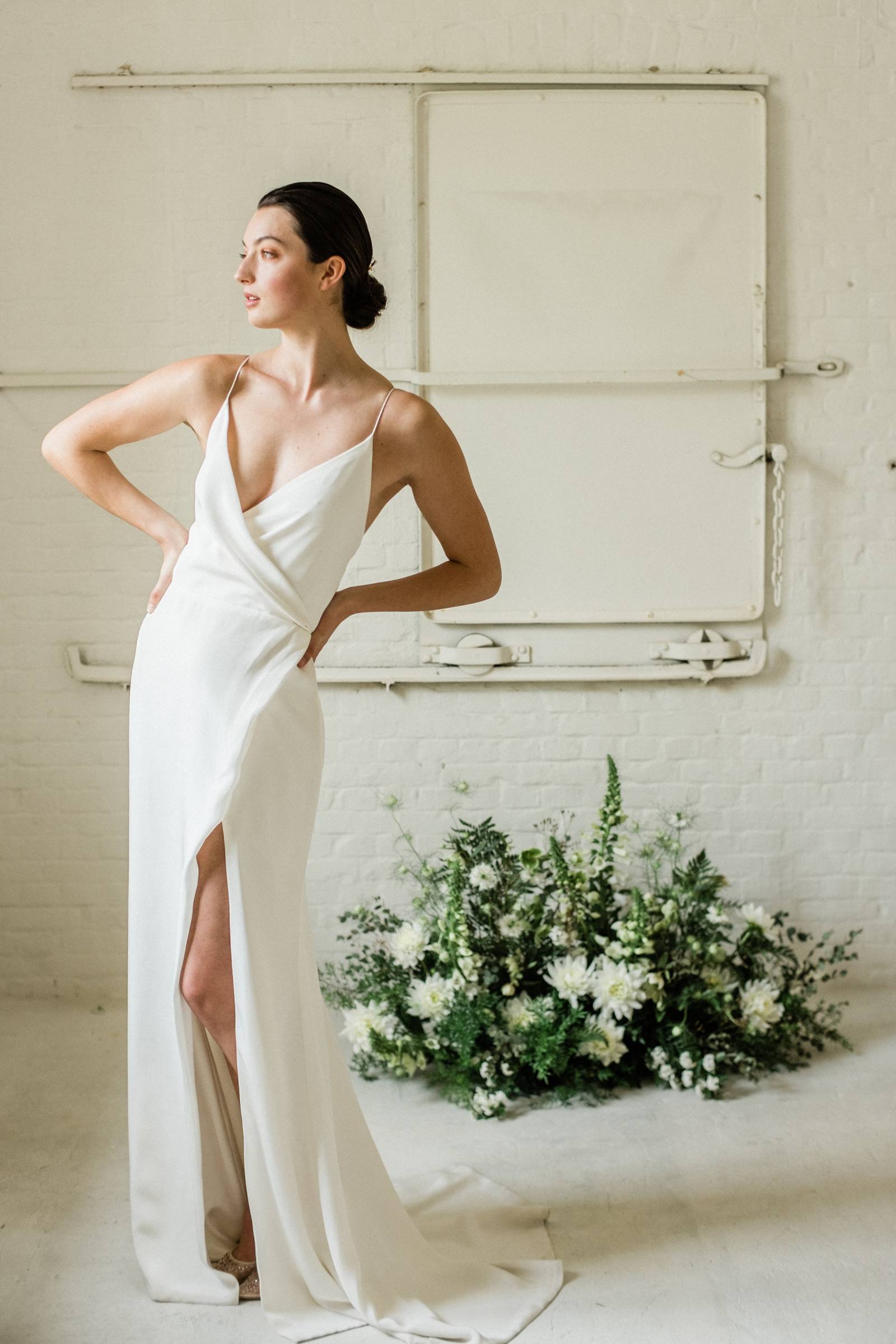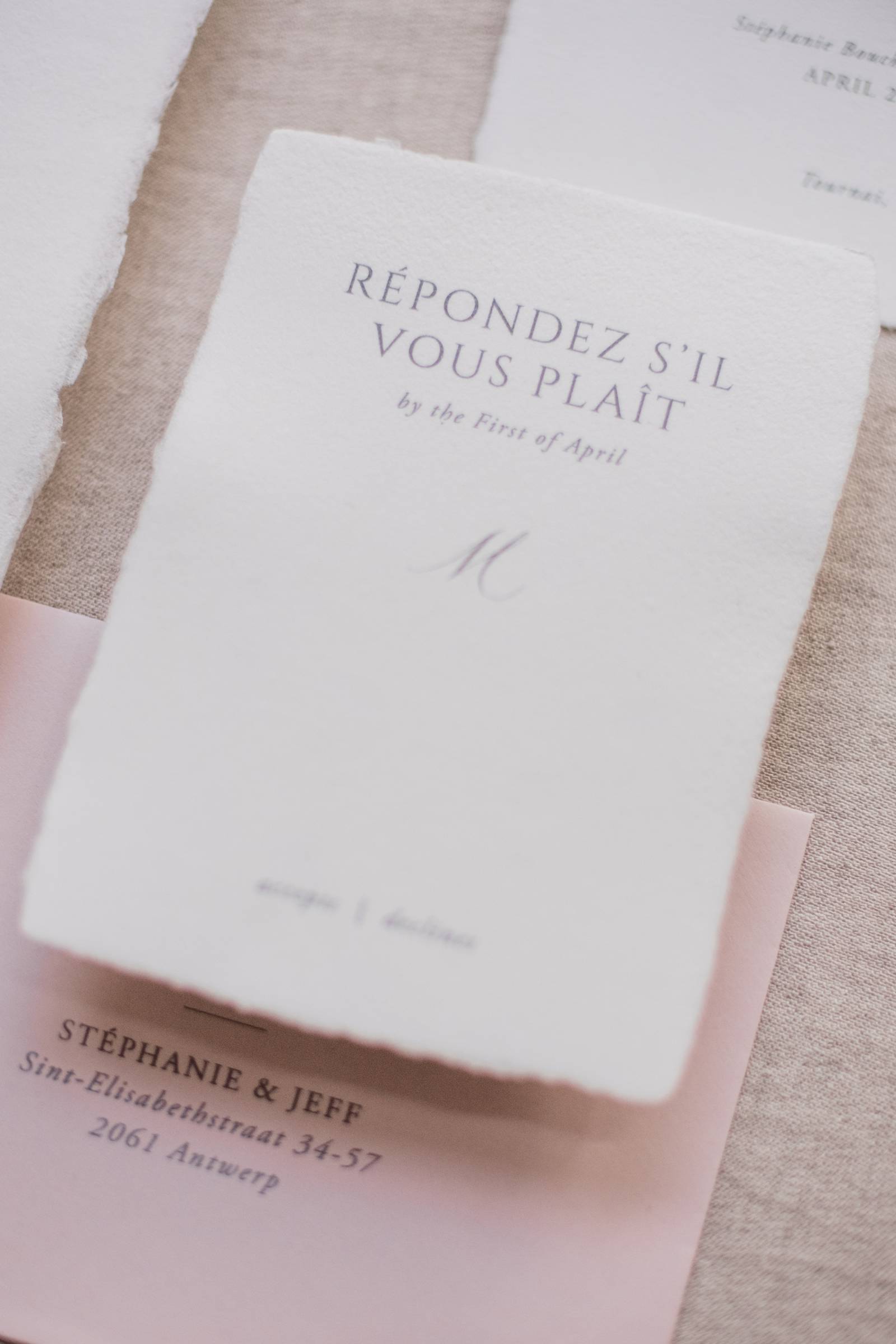 A huge thank you to French wedding photographer GERT HUYGAERTS for sharing this gorgeous wedding inspiration with us today and letting us enjoy the simple beauty of a white colour palette. Gert documents intimate emotions, joyful smiles and elegant details of your wedding day, your once in a lifetime experience. Gert's love for natural light and beautiful surroundings, combined with a soft approach enhanced by film, result in memorable and timeless images that will find a way to your heart. He is a valued member of the Magnolia Rouge Vendor Guide and you can see more of his portfolio here.
If you want to see even more of Gert's work be sure to check out this Portuguese wedding inspired by local artwork!