How stunning is this outdoor wedding at KURTZ ORCHARDS in Niagara-on-the-lake? Toronto Wedding Photographer KATIE NICOLLE captured Laiken & Tyler's beautiful day and we're loving the stunning images and bride Laiken's gorgeous MARTINA LIANA WEDDING GOWN. The couple tell us, "We wanted to find a place where our guests could enjoy an outdoor wedding without it feeling country - although we do love our country music. Kurtz Orchards was a beautiful setting for our bohemian vision and still had all of the elegant touches of a formal occasion. We wanted to keep everything as neutral and natural as possible to embrace all of the natural beauty of our location. We hoped our guests would feel like the day was relaxed and timeless!"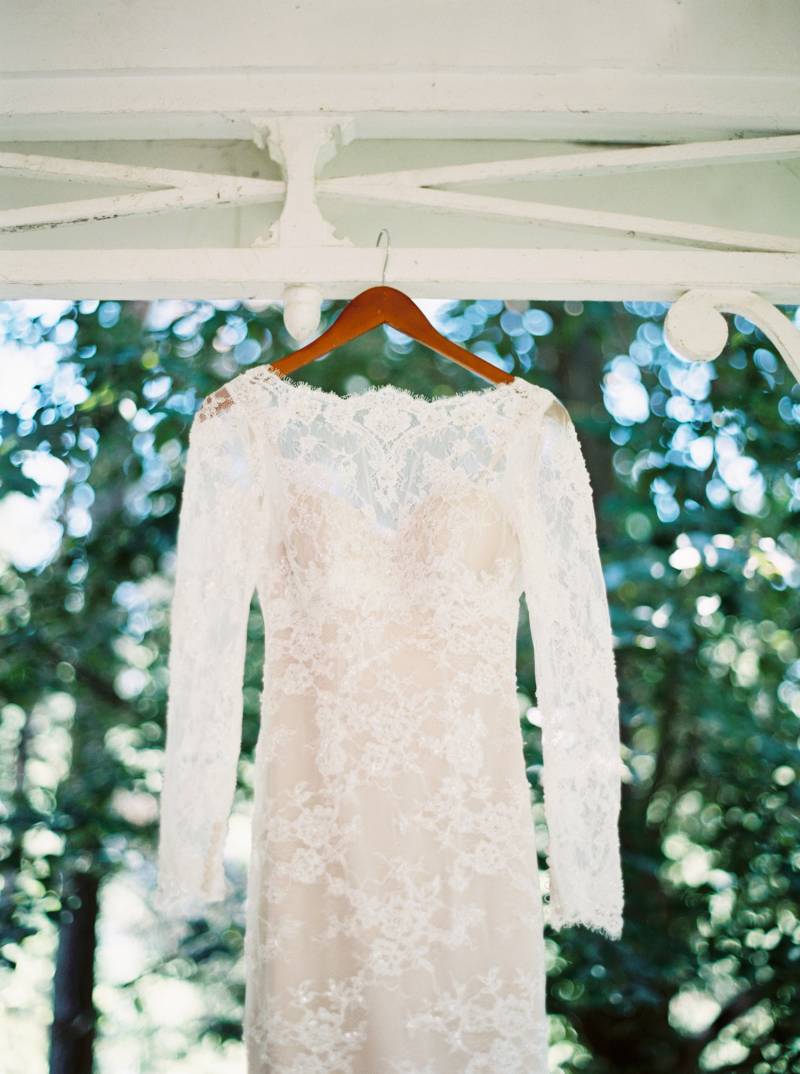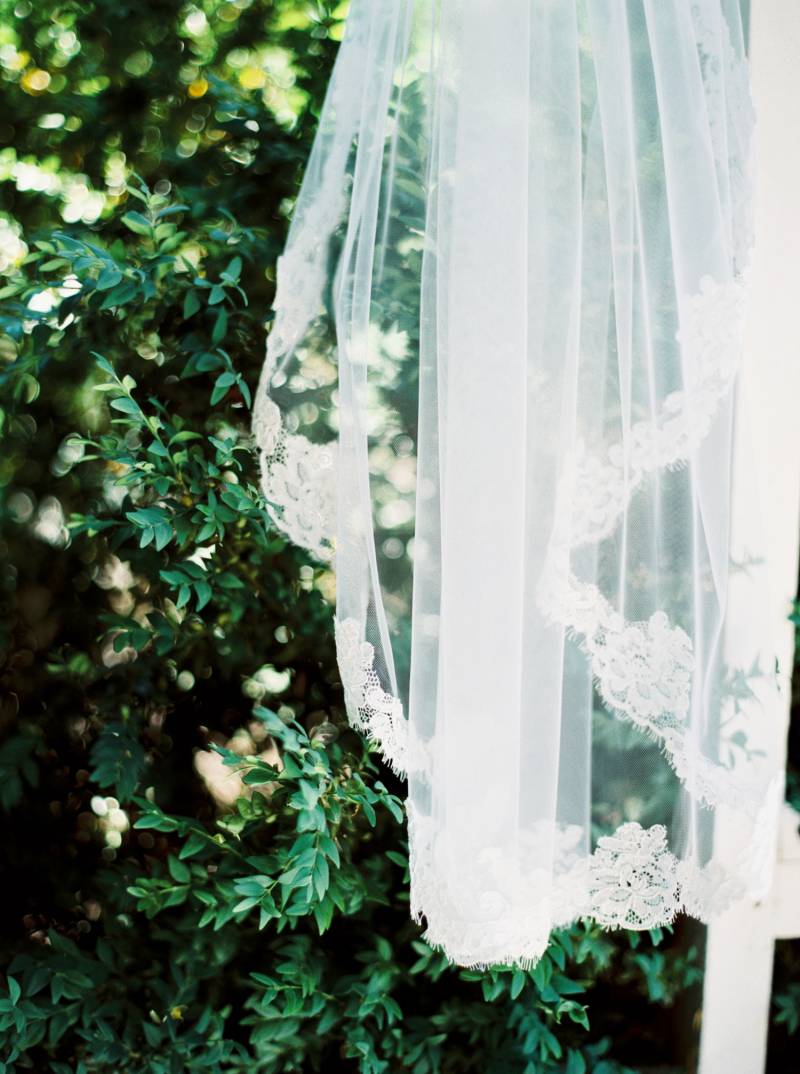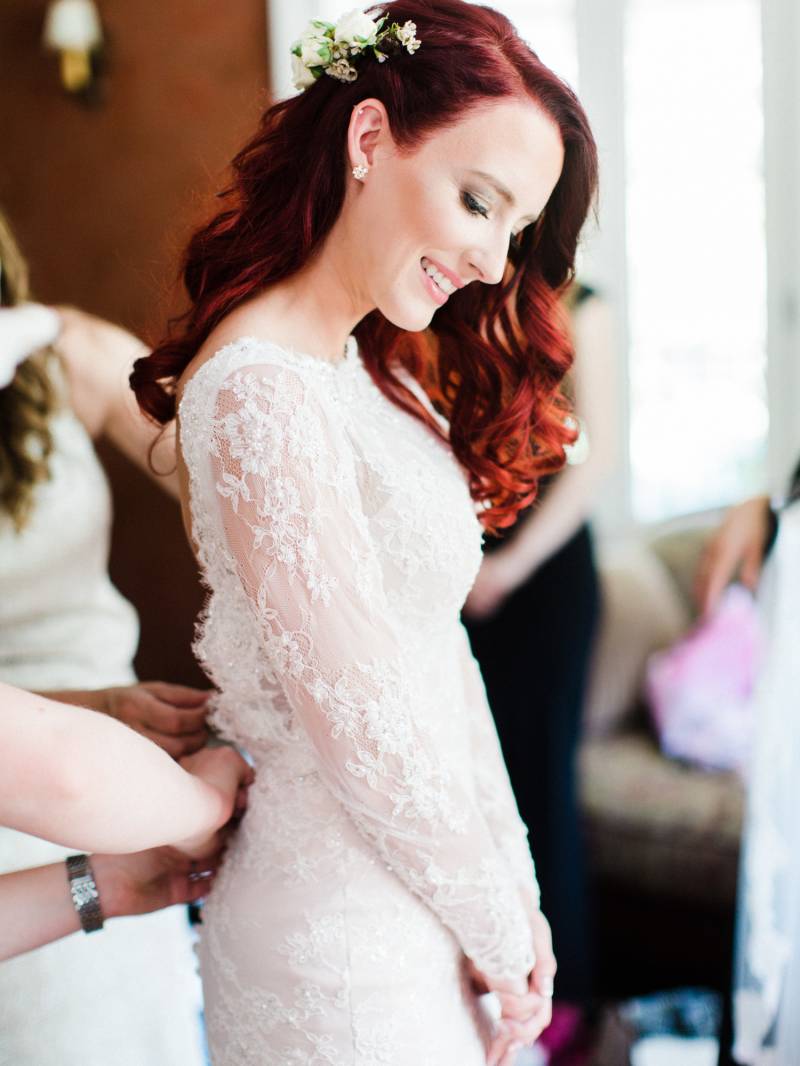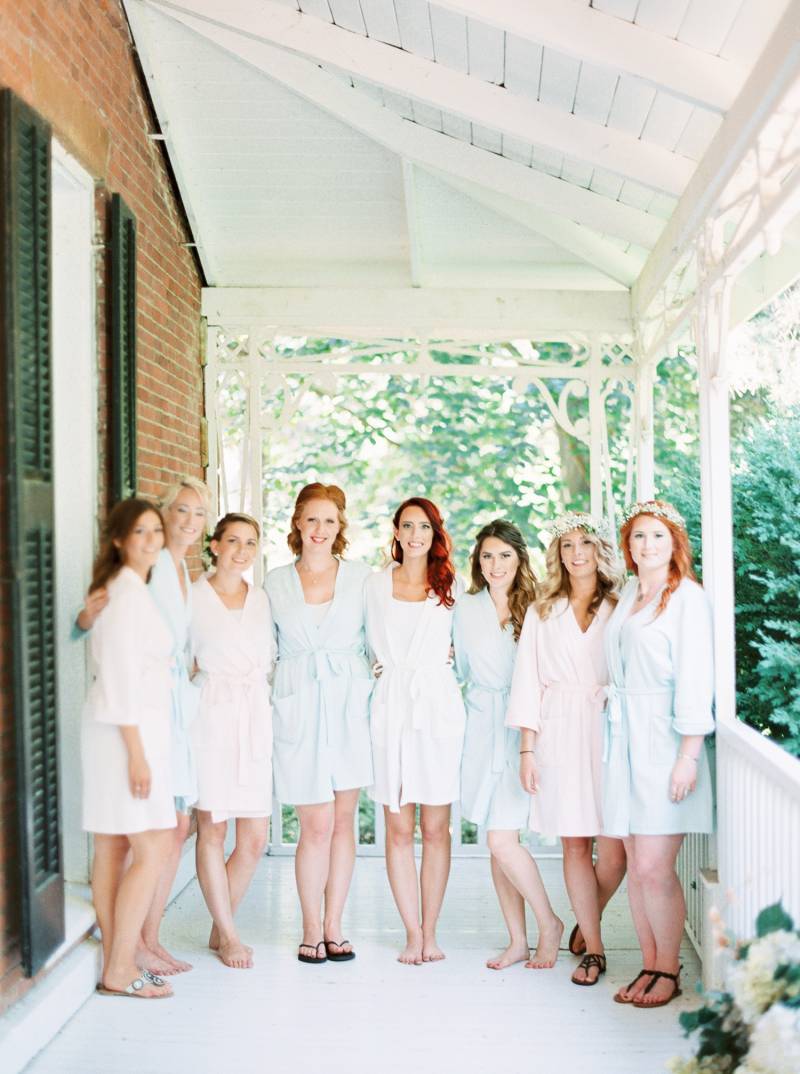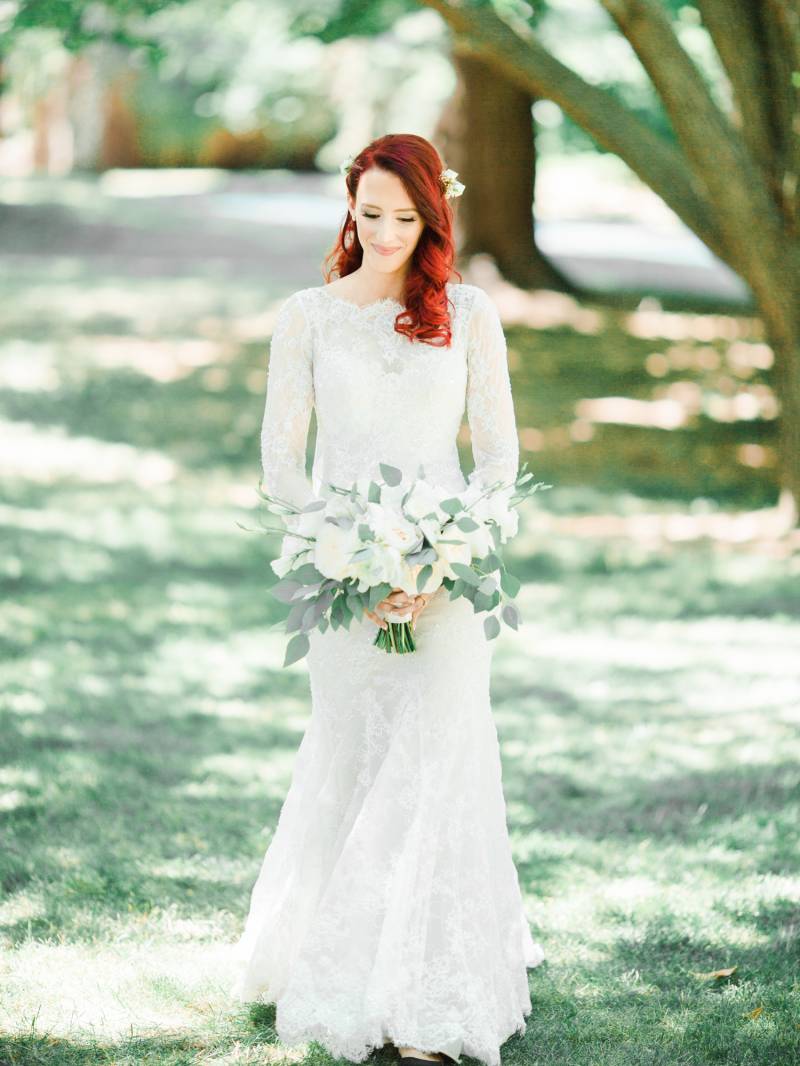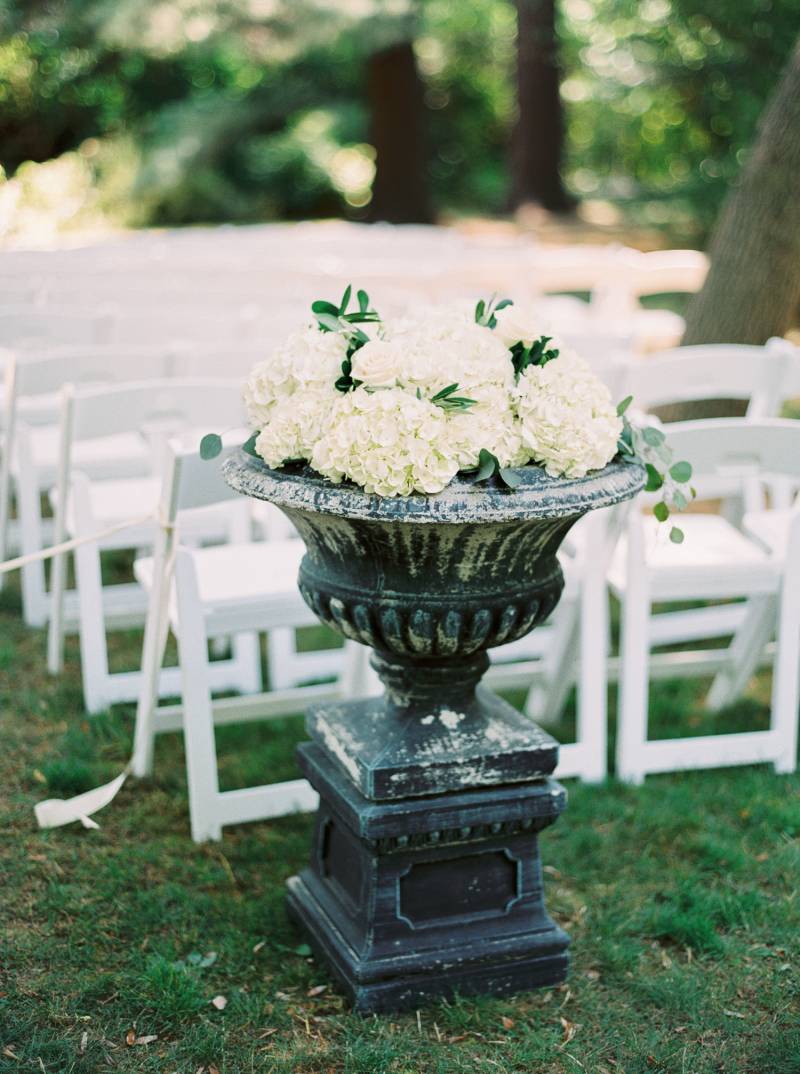 TELL US ABOUT YOUR PROPOSAL: After Laiken graduated they flew off to Cuba before she started her new career. Tyler tricked her into leaving the room for a while and when she returned there was a stunning set up of flower petals (he hand picked of course), photos of the couple, music, and the groom on one knee! They spent the rest of their trip celebrating telling everyone they passed by "we got just engaged!"
TELL US ABOUT FINDING YOUR WEDDING DRESS: The problem with my "bridal decision making" was that I LOVED everything. After my bridal party and I loved everything I tried on (in a few different styles) I knew I needed to take a break and think. I decided to try a different bridal shop that carried a sample of a dress I had seen online. I had intended on popping in by myself just to try on that one gown and of course once I got there I fell in love with the dress I ended up with (a totally different one)! I loved that I was able to find it on my own and then bring my mother back for her to see. I think everyone was surprised that I chose full sleeves but that had been a secret dream of mine!
ANY DIY ELEMENTS? I really wanted to do whatever I could to make sure this wedding was personal to us! I hand painted the name place cards for each guest. It only cost $14 for all of them! The seating chart was also hand made with ribbon and attached on a framed chicken-wired fence. I wrote letters to each member of the wedding party, both sets of parents, and my groom to open on the day of the wedding. For my parents and grandparents I added a box full of childhood photographs of myself with each family member growing up. We bought picture frames from thrift stores and painted them as an inexpensive way to add a gold accent. There were a few chalkboards we made as our welcome sign and other messages for the guests - the big welcome sign now hangs in their kitchen! The flower urns used at the ceremony are from my childhood home and now sit out front of our new house (thanks Mom & Dad)!
FAVOURITE DETAIL OF THE DAY: Our favourite detail of the day was our DIY doily tree! For the past while whenever we would see an large doily while in a thrift-store or antiquing I would snatch it up. We couldn't believe it when we saw our vision come to life (another extra thank you to our wedding planner Danielle)! The tree was so unique and bohemian and really special to us because we have the memories of collecting them all. They are now being framed to be put up in our guest bedroom!
WHAT ADVICE WOULD YOU GIVE OUT TO A COUPLE PLANNING THEIR WEDDING? Delegate, delegate, delegate. The last two weeks before the wedding was when I really needed people to pitch in on the last minute details that come up (Tyler and I were still working full time pretty much right up to the wedding). Both of our mothers helped with the details we hadn't thought of until the last minute - for instance, putting together baskets of ingredients to make s'mores by the firepits! My sister even picked out and bought my wedding earrings with just a couple of weeks to go - life savers! Also, hair and makeup is worth every penny! My girls and I felt so beautiful and we still gush over how we looked!
MOST MEMORABLE MOMENT? The most memorable moment was our first dance. We didn't want to have all eyes on us so we set our first dance off to the side of our reception. It was the perfect decision for us to keep it very intimate and it was a beautiful setting. For both of us it was a moment where we had a few minutes to soak it all in and just hold each other on our day.
ANY OTHER DETAILS THAT HELP TELL THE STORY OF YOUR DAY? Our ceremony was extra special because we had my father speak to start. We chose to then stand at the alter just the two of us. We wrote our own vows that we will treasure forever. There was so much laughter and a few tears! After the ring ceremony our friends and family yelled "we now pronounce you husband and wife! Kiss your bride!" It was such an overwhelming happy moment that we were 'married' by all of our loved ones!
IS THERE ANYTHING YOU WOULD CHANGE OR DO DIFFERENTLY? We wish we had started our wedding slightly earlier only because we had such a blast that we didn't want it to end! Due to a local bylaw we had to end the wedding at 11pm - we could have done with a couple of more hours! Time flies!