We are smitten with the relaxed and elegant summer dinner party vibe that this Ontario wedding by ANDREW MARK PHOTOGRAPHY is giving off. The venue of RAVINE ESTATE VINEYARD in St. Davids embraces the local bounty of the Niagara Region which Laura & Grant based their menu on. Laura tells us, "It has a very cool outdoor wood-oven hearth bar, a beautiful vineyard lawn for cocktails and appetisers, and a garden area for alfresco dining. Our vision was satisfied, as a relaxed summer party emerged."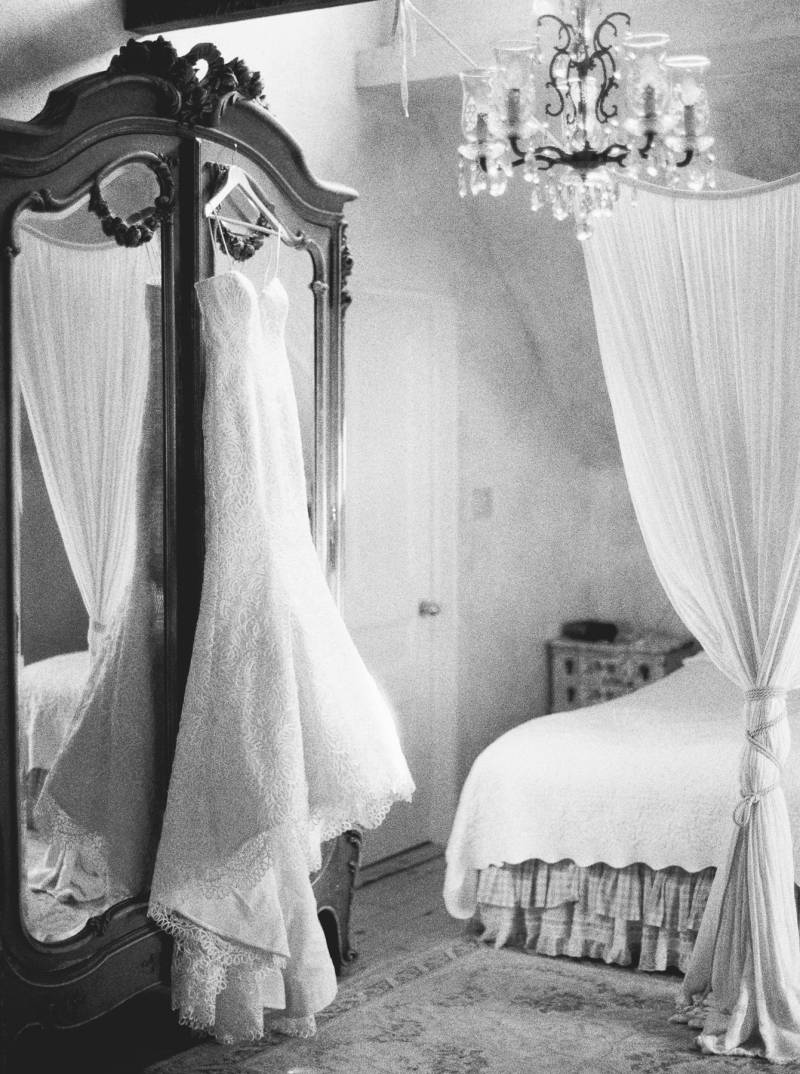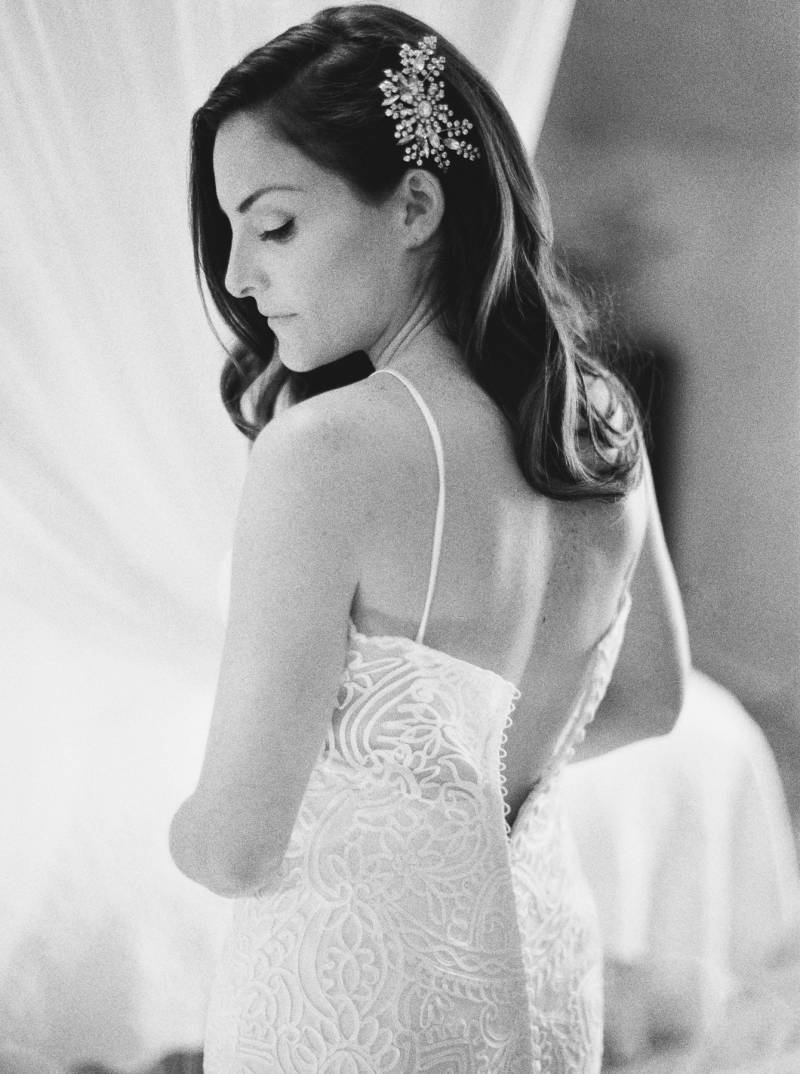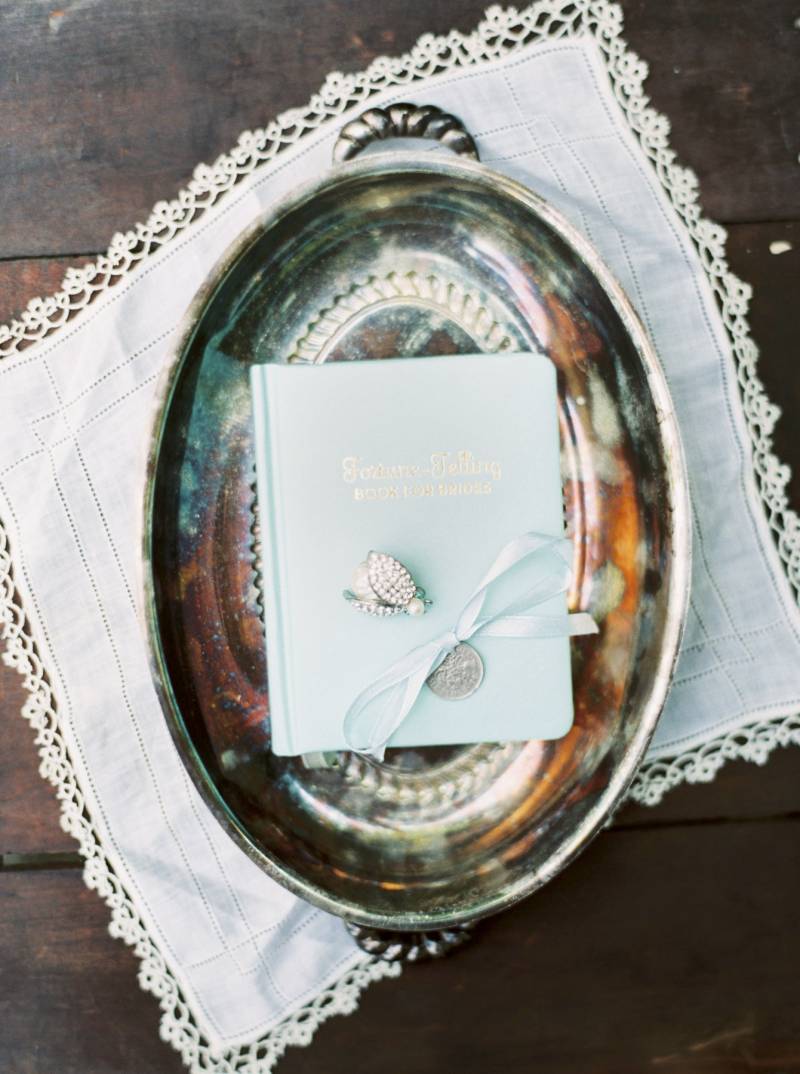 HOW DID YOU MEET? Our story began in 2007 at an Advertising industry event in Toronto. After a mutual friend introduced us we realized we lived very close to each other, and would meet for a friendly pint at a local pub every so often. Over the next two years we saw each other at various events, but remained JUST friends. Things changed when Grant started to make little excuses to come by my house or do thoughtful things out of the blue. He once popped by when my Mom was over and while I finished getting ready I could hear them laughing and getting on. It was then that we began to spend more meaningful time together, and the rest as they say is history!
TELL US ABOUT YOUR PROPOSAL: We had rented a cabin in the Muskoka region of Ontario cottage country. I was really excited to get away from the city for a few days to relax and swim. We packed a lunch and hiked everyday with our sweet black lab Sadie. I must say, I had a feeling that something might be up on this trip, but after our third day I was starting to think I was wrong. Grant kept mentioning that he'd bought Sadie new collar tags with our contact information on them. It was then that I finally clued in and looked down to read what looked like a message and not a number on her tag - "Will you Marry Us?!" My answer, most certainly "YES!"
DESCRIBE YOUR WEDDING FLOWERS: Our wedding flowers were a large part of my vision, I wanted something garden inspired, textured and monochromatic. Our floral designer from the Potting Shed took my ideas and we worked together to create something that would feature my must have favourites as well as allow her the creative freedom to forage from her garden of surprises. The result was stunning! We used an abundance of flowers and foliage full of endless natural elements throughout the venue. From the romantic arch, to the table swag, and in my bouquet, what materialised was lush and gorgeous - I couldn't have loved it more!
Flowers/Foliage: Cafe au lait dahlias, white Juliet garden roses, white astible, white lisianthus, white Veronica, white loosestrife, Jasmine vine, willow eucalyptus, olive leaf, asparagus fern.

FAVOURITE DETAIL OF THE DAY: Anyone who knows Grant is aware of how much music is part of his life. I love that we sat together before the wedding and chose songs for the soundtrack of our day. Each song represented a memory or good vibe that we wanted to share with our guests throughout our celebration. + our Niagara cheese cake, it was pretty incredible!
WHAT ADVICE WOULD YOU GIVE OUT TO A COUPLE PLANNING THEIR WEDDING? No one knows what you have planned or envisioned, so don't sweat the details if something doesn't go as planned, no one will notice. Also, delegate. Be sure you have ZERO to-do's on the day. Finally, enjoy! You may never have all of the most important people in your life in the same room again, celebrating the two of you. It's the most special feeling in the world.
MOST MEMORABLE MOMENT? One of my favourite moments was when I was standing with my Dad, waiting to walk down the aisle to meet Grant. I had been planning and planning, and to see it all come together was surreal. Our dog Sadie trotted down the aisle in front of us and my Dad said, "Ready to go, kiddo?" Heart melt.