Working with a colour palette of sea green, mint and slate blue Alexis from SALT CREATIVE CO. helped Natisha & James put together their dream wedding with inspiration pulled from vintage National Park posters. Working with long wooden farm tables and cross back chairs it had an overall feeling of an elegant picnic and with decor including succulents and California wildflowers mixed in with various citrus fruits it kept the ambience relaxed and casual. Guests sat down to a feast which included Persian/Mexican tacos from TOAST CATERING. Aimee Westcott of THE HEARTS HAVEN was on hand to capture all the festivities!
Alexis tells us more about the day, "When I first sat down with Natisha and James we hit it off immediately. When they started talking about the look and feel of their wedding I could tell they had amazing style and wanted something truly unique to them. They knew they wanted the California beach and coast to be referenced as well as their love of travel and visiting national parks. They also loved the historic and vintage vibe of their venue The Thursday Club which was built in the 1920's and wanted to have some vintage elements. The venue is a warm and inviting with its string lighting and french doors overlooking the Pacific Ocean.
A very important piece of Natisha and James's wedding was the homage to Natisha's Persian background. During the wedding ceremony Natisha and James dipped their pinky fingers into honey and fed it to each other to symbolize sweetness in their marriage. They had a Sofreyeh Aghd table in the reception hall with symbolic items such as the mirror, candlesticks, eggs, sweets, gold coins, and fruit. It was important to Natisha to have these items displayed even though they didn't have a traditional Persian ceremony. We included a sign for guests to understand the symbolism of each item on the table."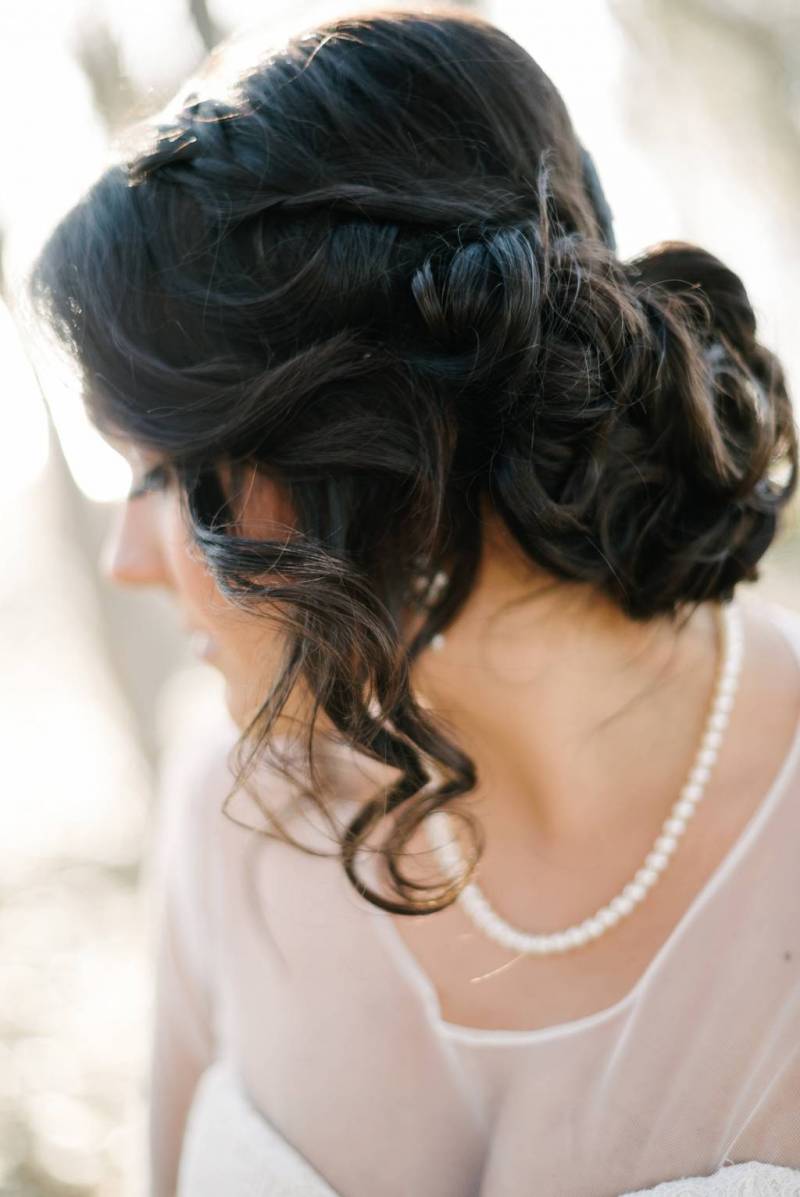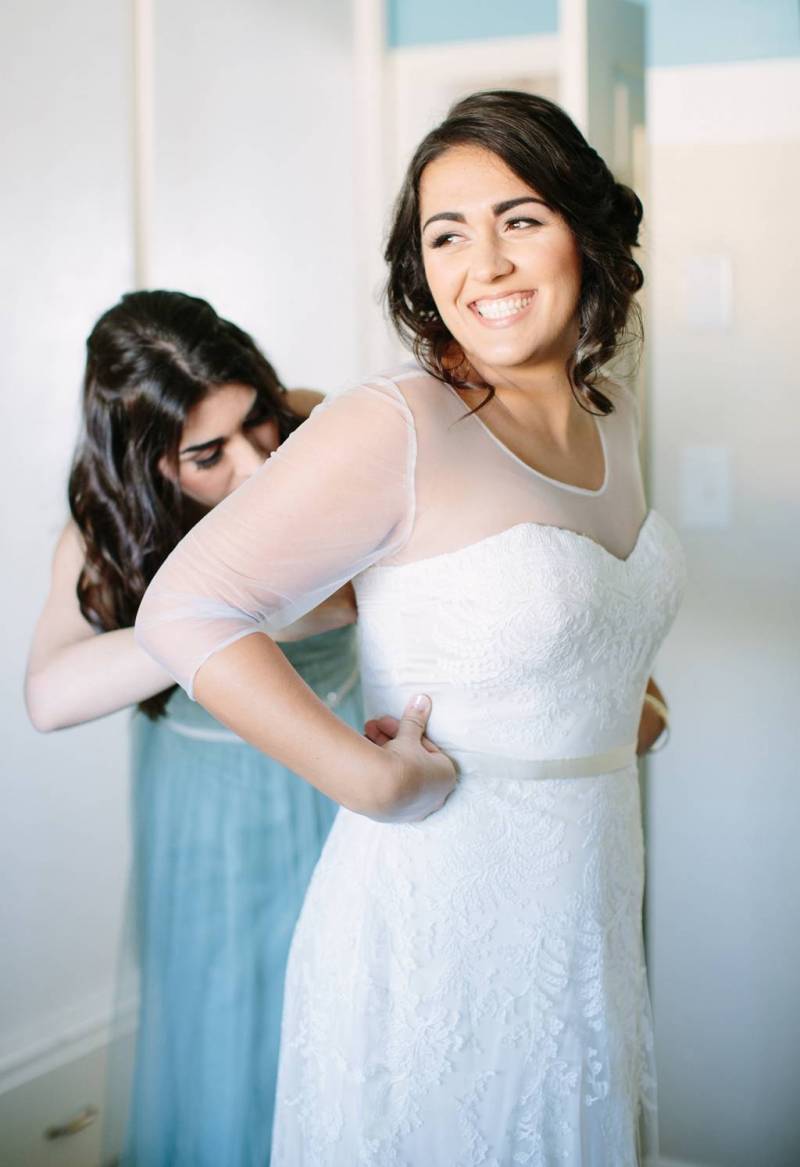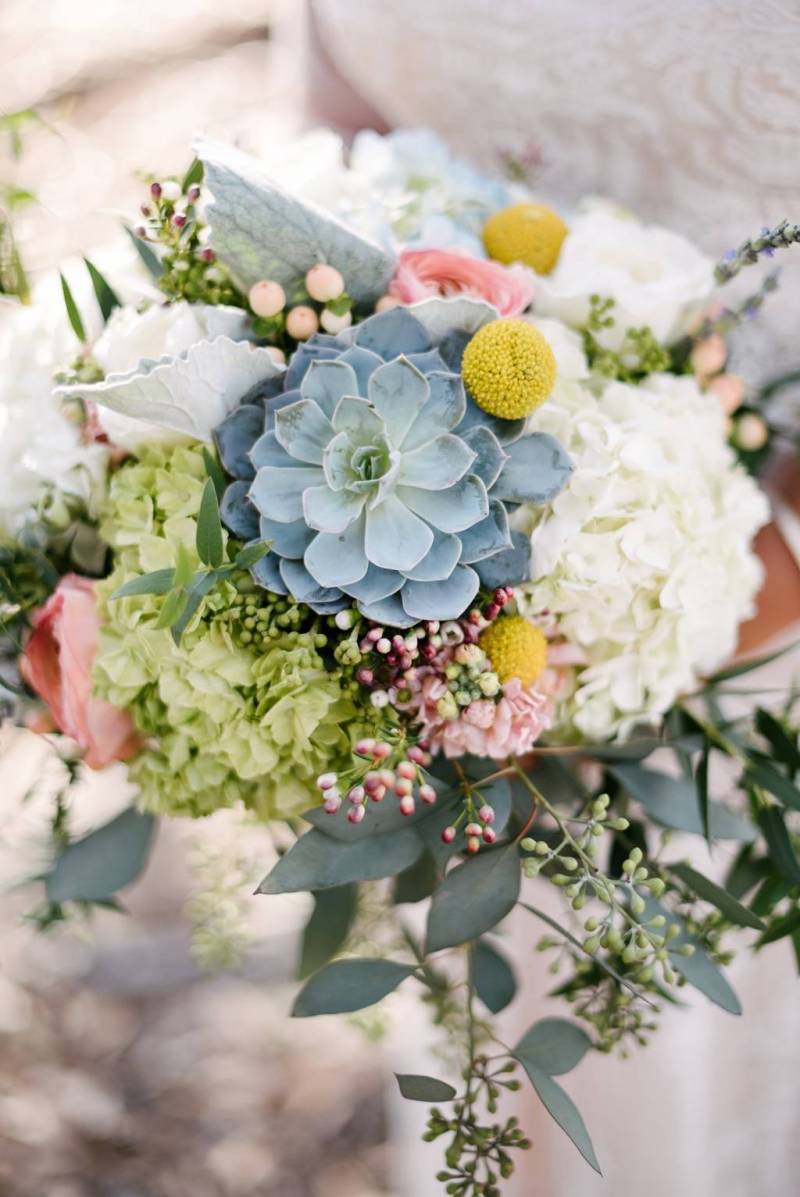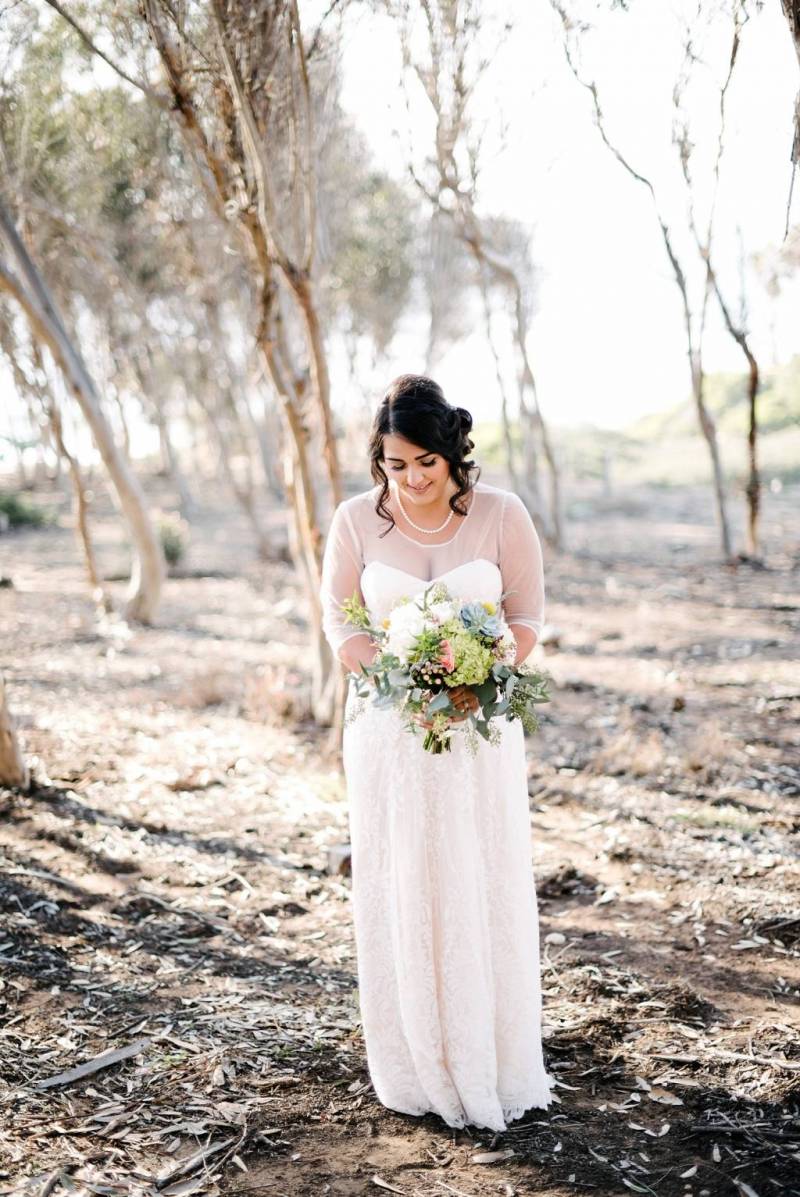 Natisha's beautiful lace BHLDN dress had a sheer sleeve overlay. She added a classic string of pearls, a beaded belt and hair clip. Ever the trend setter, James accented his classic suit with a turquoise bolo tie and cufflinks.

Alexis continues, "Each table was themed after a distinct national park chosen by the couple. We used the vintage park posters as table names, and the decor changed slightly depending on what table guests were seated at. The Saguaro table had small potted cacti and cholla desert wood, the Olympic table had river rocks and green moss, while the Glacier table had birch wood cuts, river rocks and pine tree branches. There were a few large floral arrangements in wood boxes and the rest of the table arrangements were a mixture of varying vintage cut glass and pottery bud vases. Anna from CLASSIC BLOOMS STUDIO took my inspiration and created these amazing floral arrangements that were wild pastel perfection.
Guests found their seats by finding hanging keys attached to personalized wooden tags in the shape of old school hotel key chains. The wedding cake by SWEET CHEEKS BAKING COMPANY was artfully decorated with real succulents and air plants and displayed on a wooden cake stand. We created custom wood, hand painted signs for the program, bar and dinner menus. It was important to the couple to be lighthearted with the signs and have some tongue in cheek humor."
The couple tell us, "We wouldn't have changed anything about the design. Alexis and our florist, Anna (Classic Blooms Studio) created such elegant and understated designs unique to each table. If we could do anything differently, we would probably leave all the creative projects to our wedding designer, because she is a lot craftier than we are and doesn't procrastinate like we do!"