Wanting their wedding to be timeless, regal and romantic, Julia & Mark went about planning a fun celebration at ANTRIM 1844 in Taneytown, Maryland. After visiting several venues, the couple decided it had everything they were looking for: an all-in-one venue where they could hold both ceremony and reception as well as have all their guests stay on site. Additionally the couple tell us, " this is a venue where we can come back on our anniversaries and have dinner at their restaurant and stay the night to relive our magical wedding day!" Washington D.C. wedding photographer MANDA WEAVER was their to capture their beautiful day.
HOW DID YOU MEET? Mark and I met in a sandwich line at the hospital when we both worked at Vanderbilt University Medical Center. Because of this, we made our wedding hashtag #SandwichSoulmates.
TELL US ABOUT YOUR PROPOSAL: We lived in New York City during this time. During one of our afternoon walks in Central Park, Mark got down on one knee in our favourite spot where we like to bird watch and asked if I would marry him. Of course, I said "yes!"
TELL US ABOUT FINDING YOUR WEDDING DRESS/ATTIRE: I knew I wanted an open back dress with a trumpet style. I had originally wanted to find a used wedding dress to save on cost and be more practical. After trying on over 20 used dresses, I gave up on that endeavour and went to Gamberdella. I immediately fell in love with two different dresses. The team at Gamberdella were able to combine the elements that I loved from the dresses and made a custom dress. It was perfect and fit my vision exactly!
DID YOU HAVE ANY DIY ELEMENTS? My mom created the table signs, place cards, and programs for us.
DESCRIBE YOUR WEDDING FLOWERS: Our ceremony took place in a beautiful rose garden so we wanted to keep the flowers simple. I wanted primarily white flowers with a mix of greenery and blush colours. Chelsea from SCENTSATIONAL FLORALS perfectly executed this vision for us!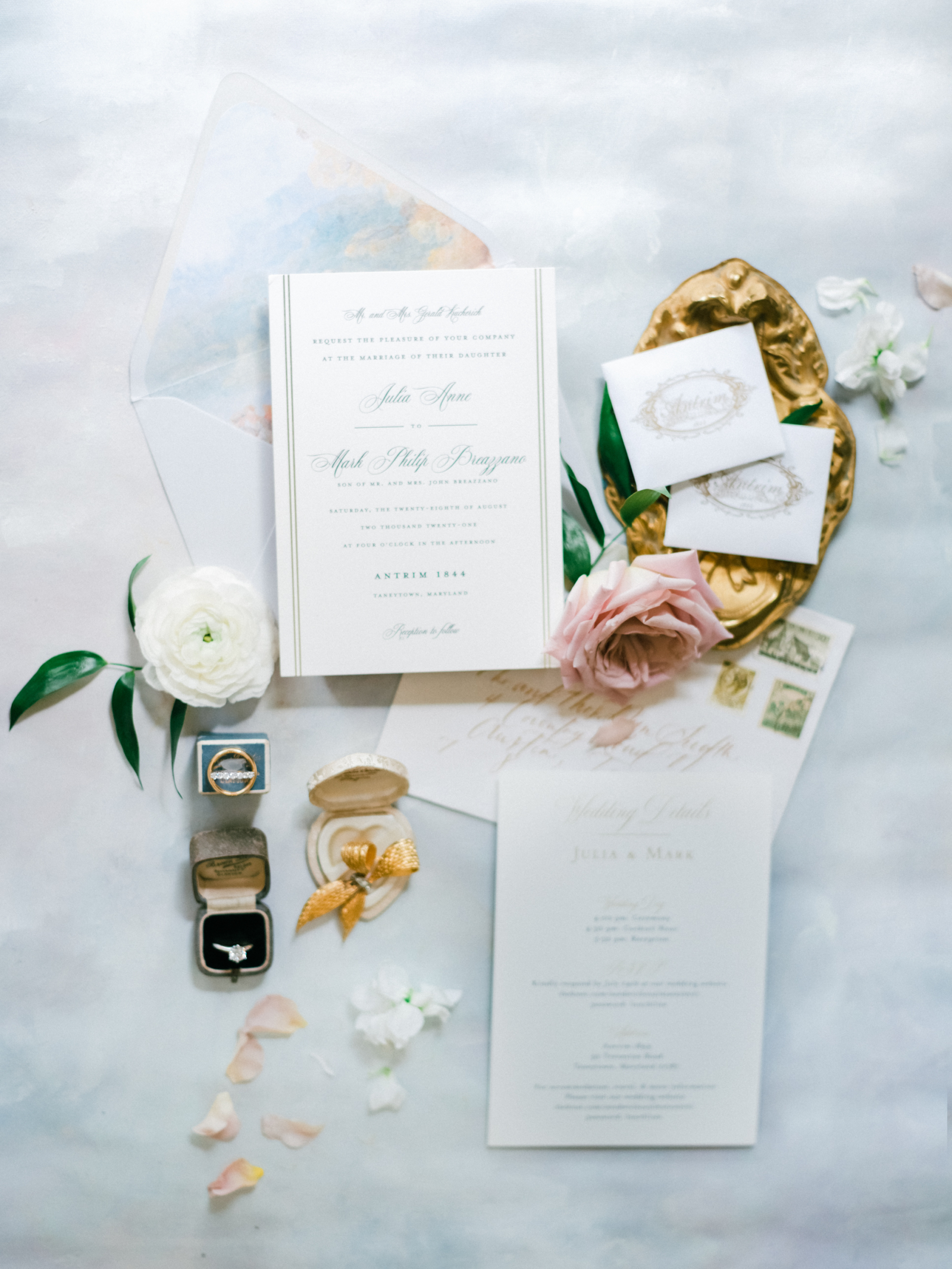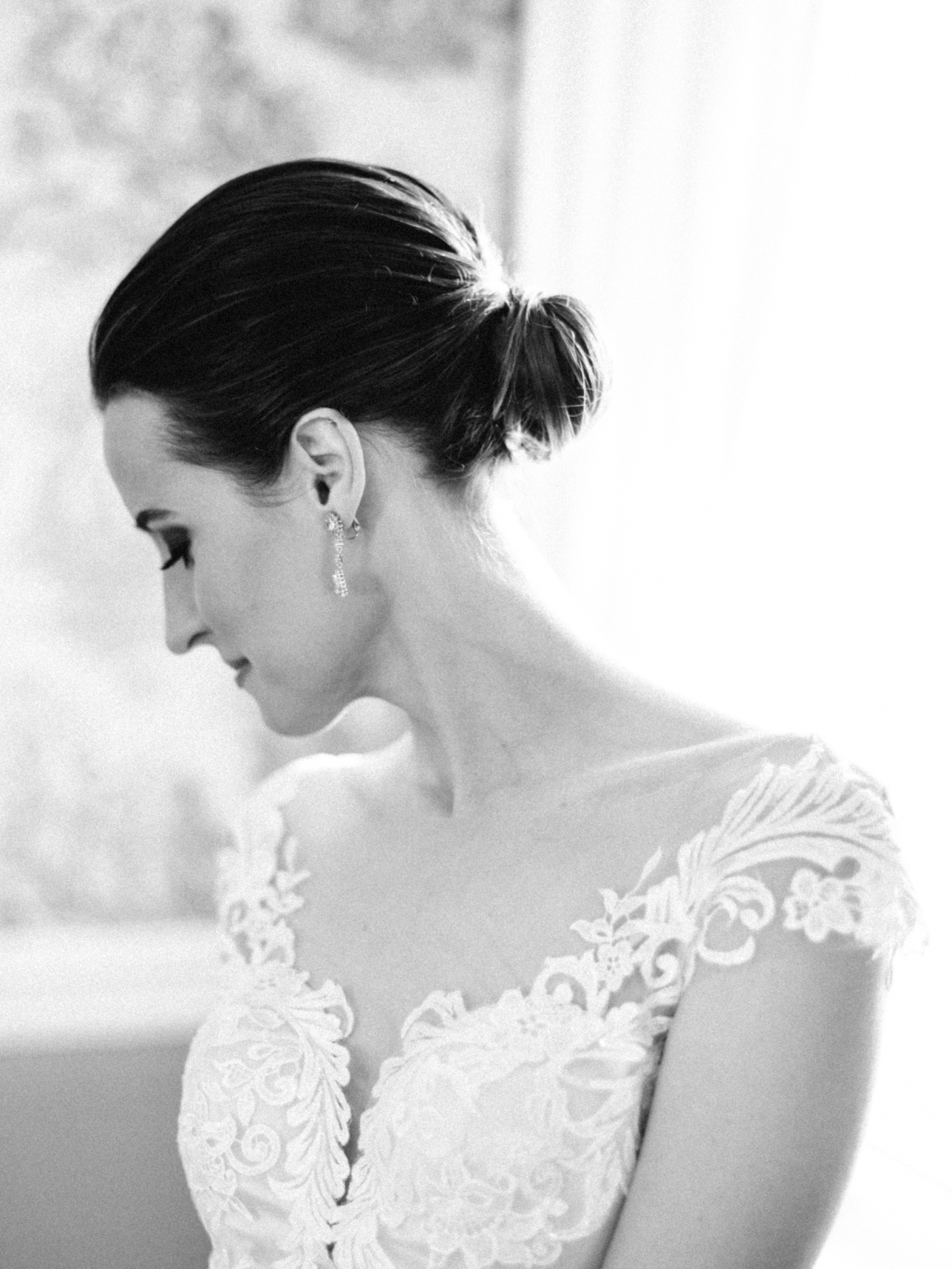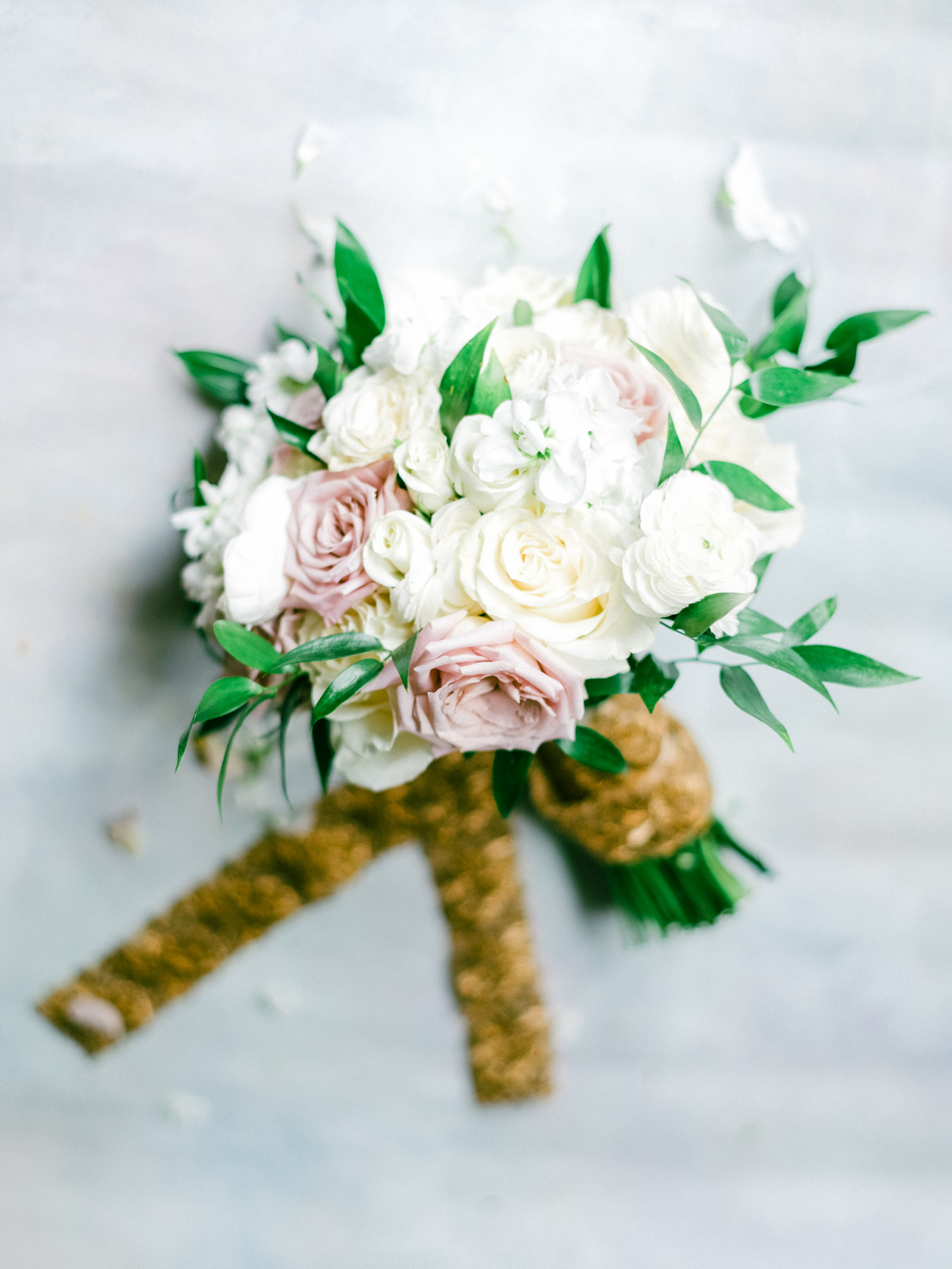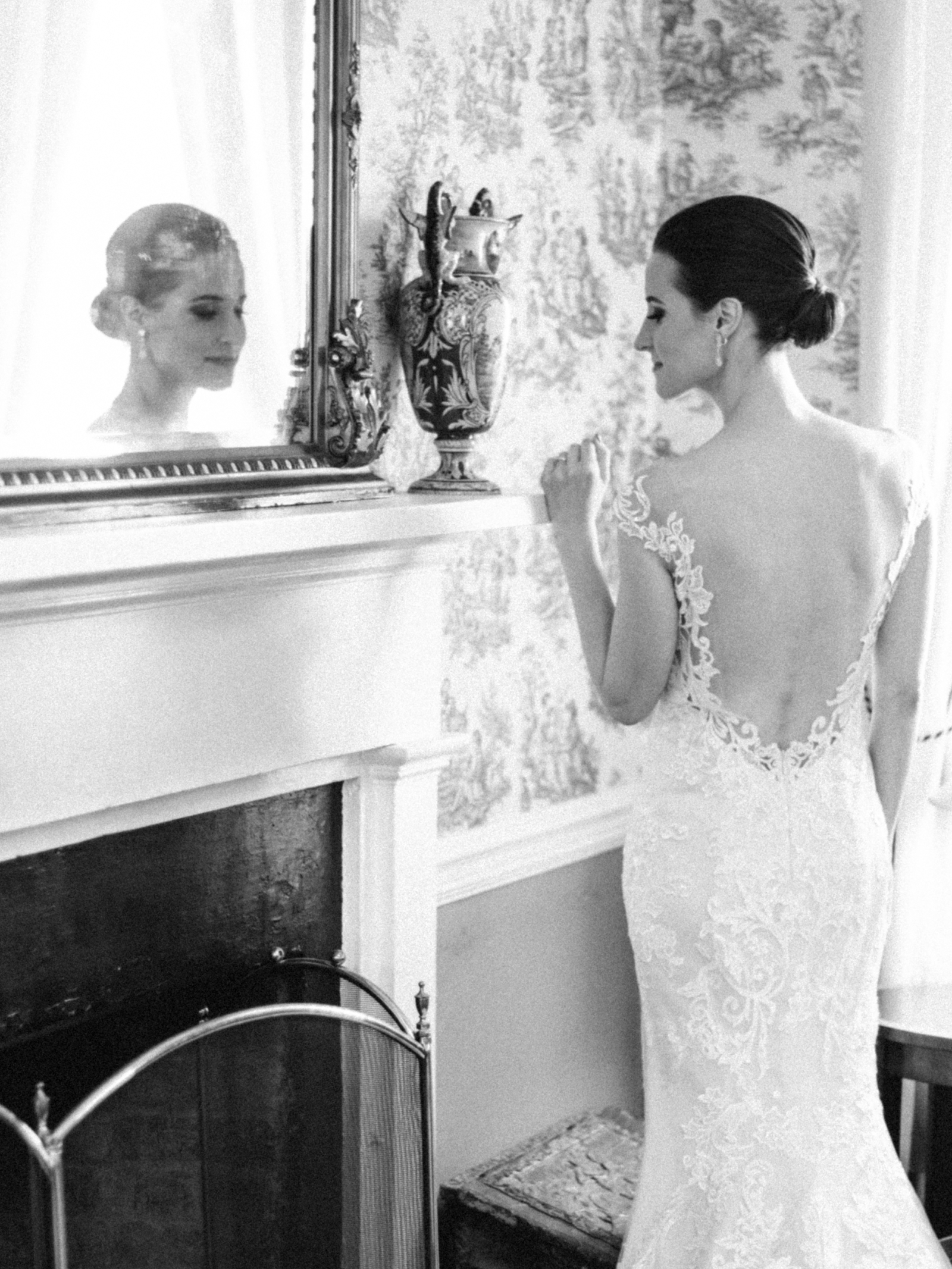 FAVOURITE DETAIL OF THE DAY: Having our closest friends and family present, and having all of our nieces and nephews in our wedding as flower girls and ring bearers.
WHAT ADVICE WOULD YOU GIVE OUT TO A COUPLE PLANNING THEIR WEDDING? What helped us the most was finding a venue that offered an "all-inclusive" package. This took a lot of stress away from us and allowed us to focus on the things that mattered most to us.
MOST MEMORABLE MOMENT? One of the most memorable moments for us was during the last song of the night when our band, The Bachelor Boys, played "Closing Time" by Semisonic. Our friends and family circled around us while singing and dancing as we danced in the middle of everyone. It was a moment where we both were filled with awe. We truly felt the joy and love around us. We both consciously tried taking in every last second.
WHAT ASPECT OF THE WEDDING WAS THE MOST IMPORTANT TO YOU BOTH? The ceremony was most important to us and we wanted to make it as personalised as possible. We decided to have Rabbi Jeremy Kridel and Priest Father Michael Kelley to incorporate both of our beliefs and traditions/rituals. We worked very closely with both of them to make sure the ceremony was balanced, and the result was perfect! Before the traditional ceremony we signed a ketubah with our closest family and friends present. During the ceremony we incorporated both Mark's great-grandfather's Kiddush cup, and my wedding band that had the diamonds from my mother's wedding band. We also had a tree ceremony that involved having our moms pour soil from our childhood homes to represent our foundations and roots.
ANY OTHER DETAILS THAT HELP TELL THE STORY OF YOUR DAY? We tried incorporating many details that demonstrated our story. This included our signature drink titles ("Eye Do" and "'Till Diet Do Us Part"), groom's cake in the shape of an eyeball that my sister-in-law made for us, party favour cookies which were 1/2 decorated as fruits and 1/2 decorated as an eye surgery, and cake toppers displaying northern cardinals (our favourite bird)!
TELL US A LITTLE ABOUT YOUR HONEYMOON: In less than 48 hours after our wedding, we were jet skiing around glaciers near Whittier, Alaska! We chose Alaska for our honeymoon and we couldn't be happier with that decision. One of my best friends (who was also a bridesmaid) lives in Anchorage and she helped us put together an itinerary that was unforgettable and made our stay very special. We also spent time in Denali and Seward. While we were in Denali, we saw the Northern Lights and had the best salmon of our lives!
IS THERE ANYTHING YOU WOULD CHANGE OR DO DIFFERENTLY? We both feel so lucky and grateful that our wedding turned out perfectly for us and was even better than we expected!
A big thanks to Washington D.C. wedding photographer MANDA WEAVER for sharing this beautiful inspiration with us. Amanda is drawn to the beauty of water and old world architecture, and will always choose to make it a backdrop for a love story whenever possible. "I am relentlessly inspired by the work of Impressionist painters such as Manet, Monet, Cassatt. I often think of Degas' dancers when I photograph brides. Head over to her portfolio in our Vendor Guide to see more of her work.