It seems crazy that after all these years of blogging and writing about countless real weddings, I'm not sure I've ever had the wedding write up from a groom. And this groom's words are everything you want a wedding to be. Full of warmth, feeling and love this is one wedding you'll wish you were a guest at. From the stunning location in the Colorado mountains, the bride's beautiful NAEEM KHAN wedding gown to the dancing under the stars it's all pretty much wedding perfection and these images by RACHEL HAVEL are the icing on the cake!
"Aimee and I come from two pretty different worlds. She comes from Miami via the Dominican Republic. I come from Iowa. Full stop. So after we got engaged at the George V on the night after our first anniversary, keeping with the tradition, as we had our first date a year and a day after we had first met (remembered only by the groom, who had not called the bride after securing her number, whoops), we had no idea where or how we wanted to get married. Our families were in the aforementioned Miami and Iowa. Our friends were in New York, LA and Chicago.
Aimee remembered that friends of hers had been to a wedding in Aspen. So we did lengthy research and decided on Aspen in three minutes. Though we had never been, it seemed too magical to not get married there. With the help of the absolute best team of wedding planners at BLUEBIRD PRODUCTIONS, we buckled down and for the first time understood why there are so many movies about planning weddings. We laughed. We cried. We argued. We worked. Together.
The day of our first visit to Aspen, Aimee woke up sick and her asthma in full blown mode. So we scrapped our plane tickets and got in the car. For about 14 hours. The next day we found the most perfect wedding site known to man. We settled on it. They came back with a price that was roughly the same as our national debt. The girls got to work and found us another. A site we only saw in pictures but was, incredibly, even more perfect."
Scroll down to finish his story...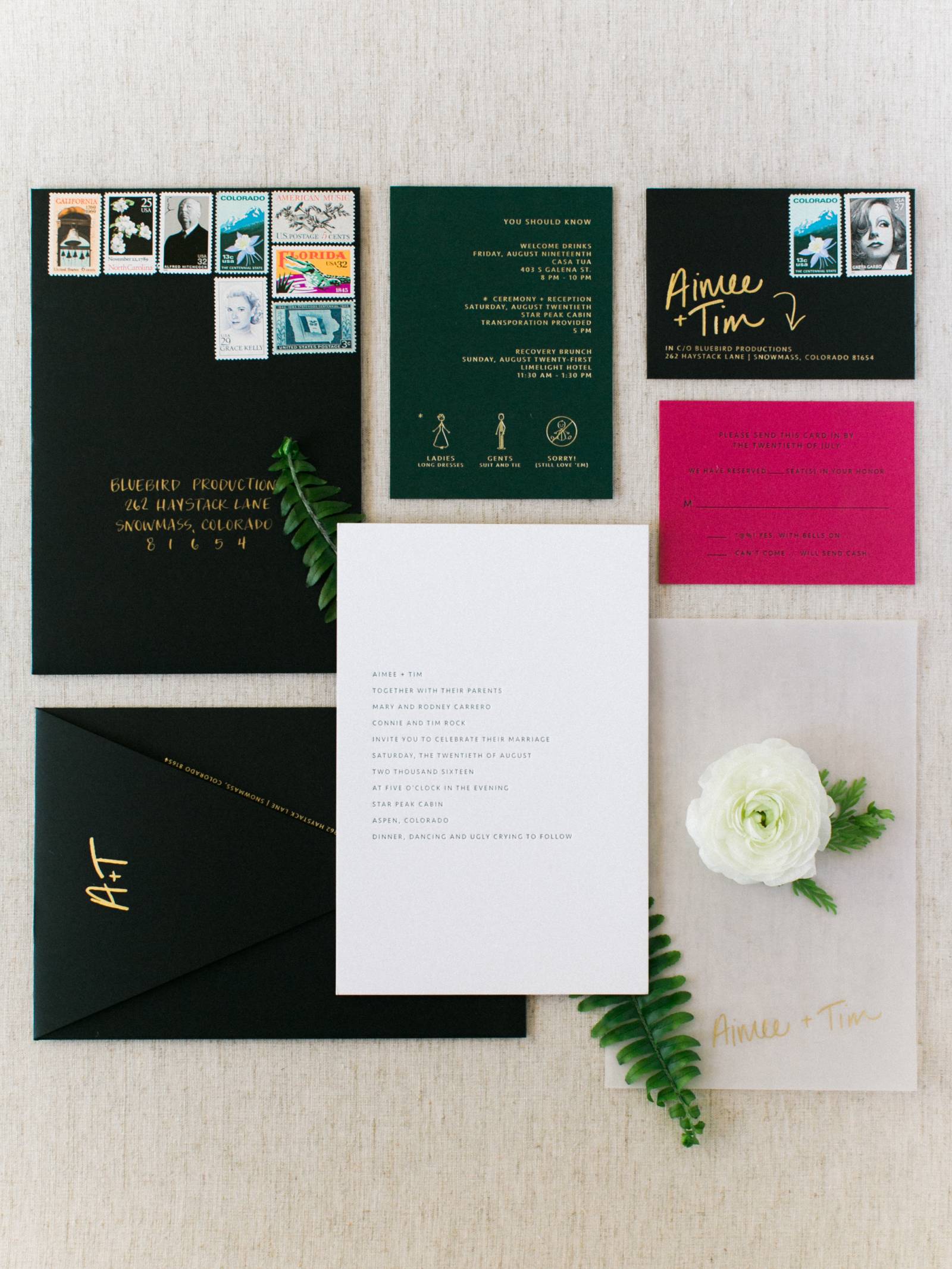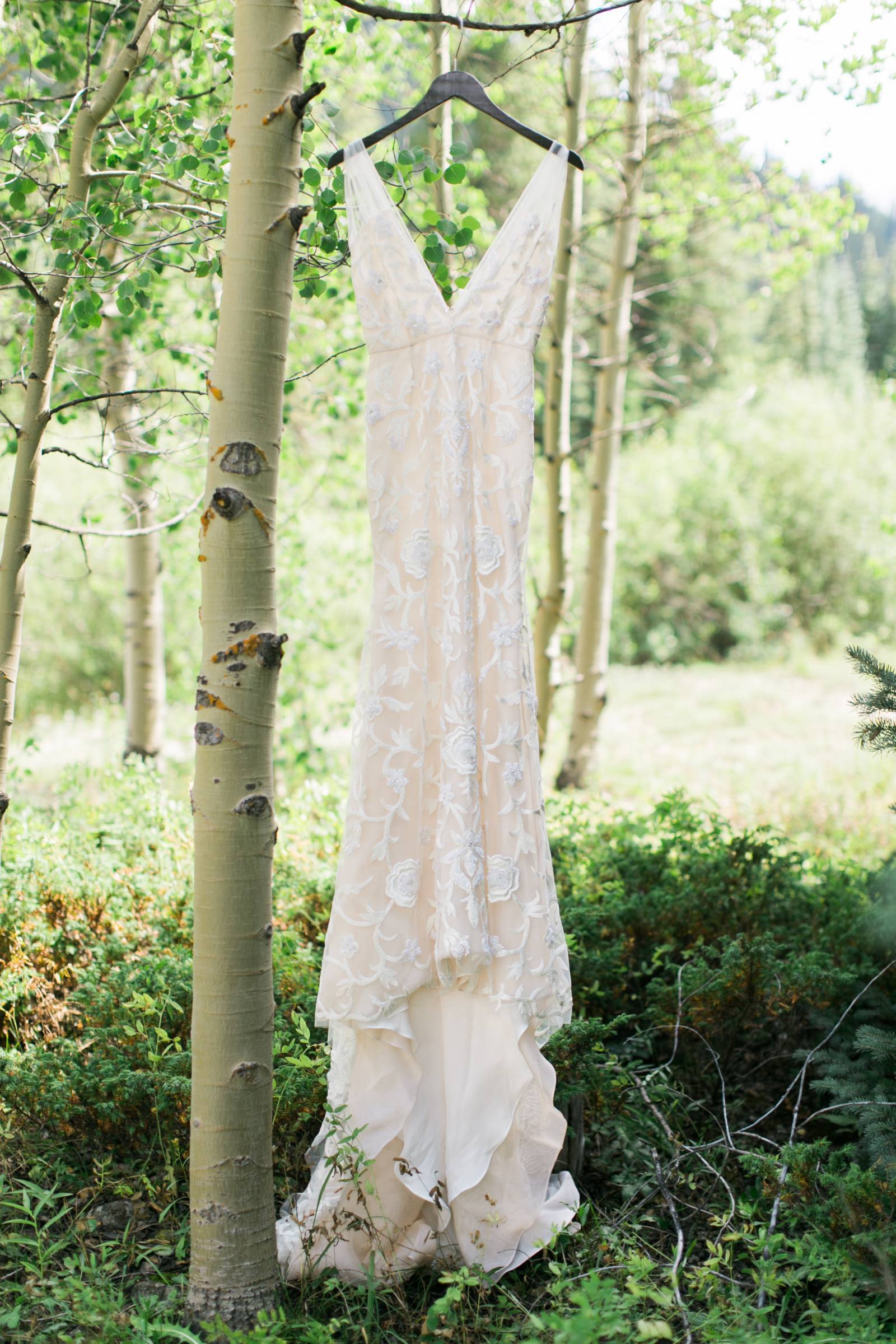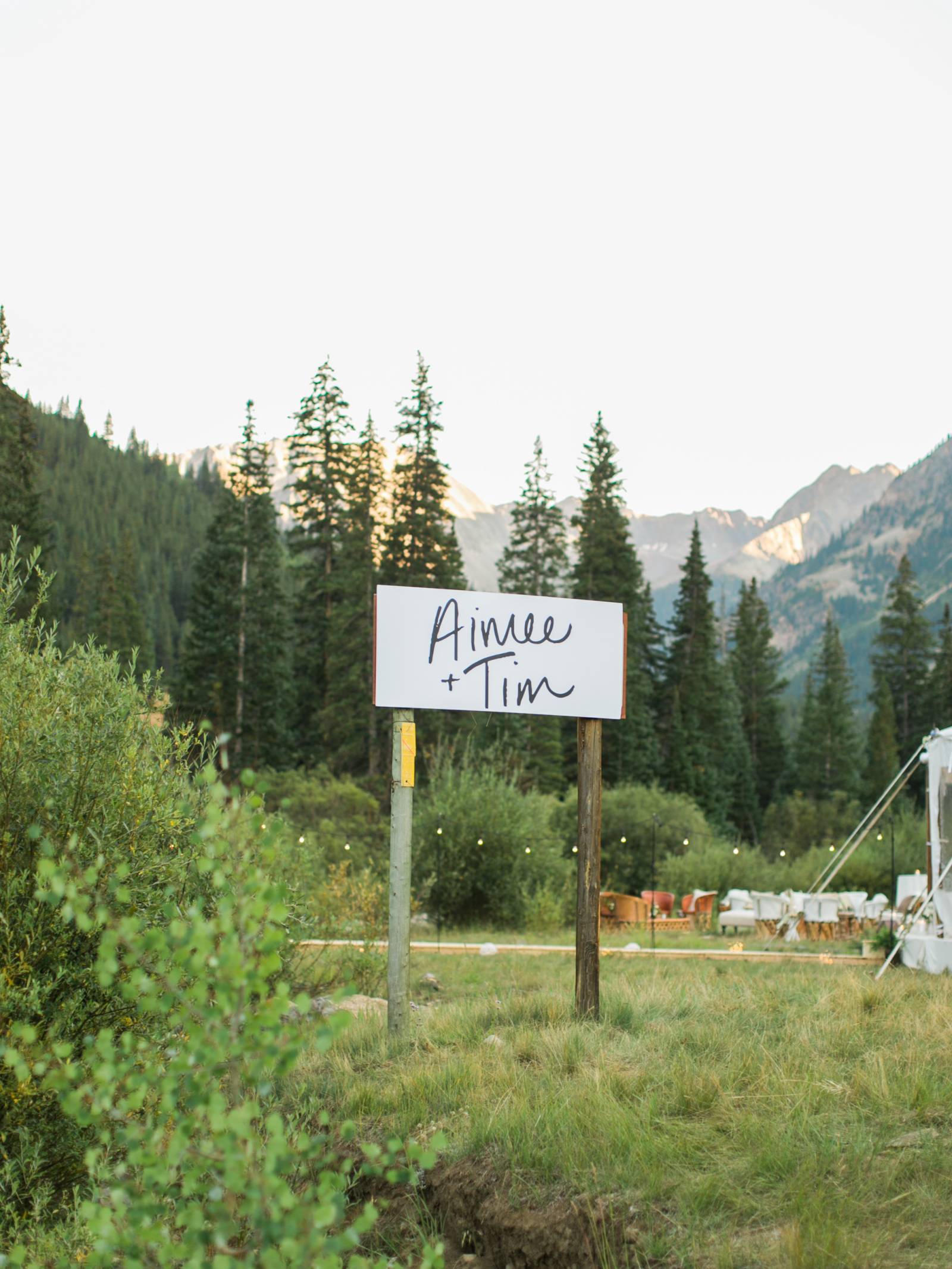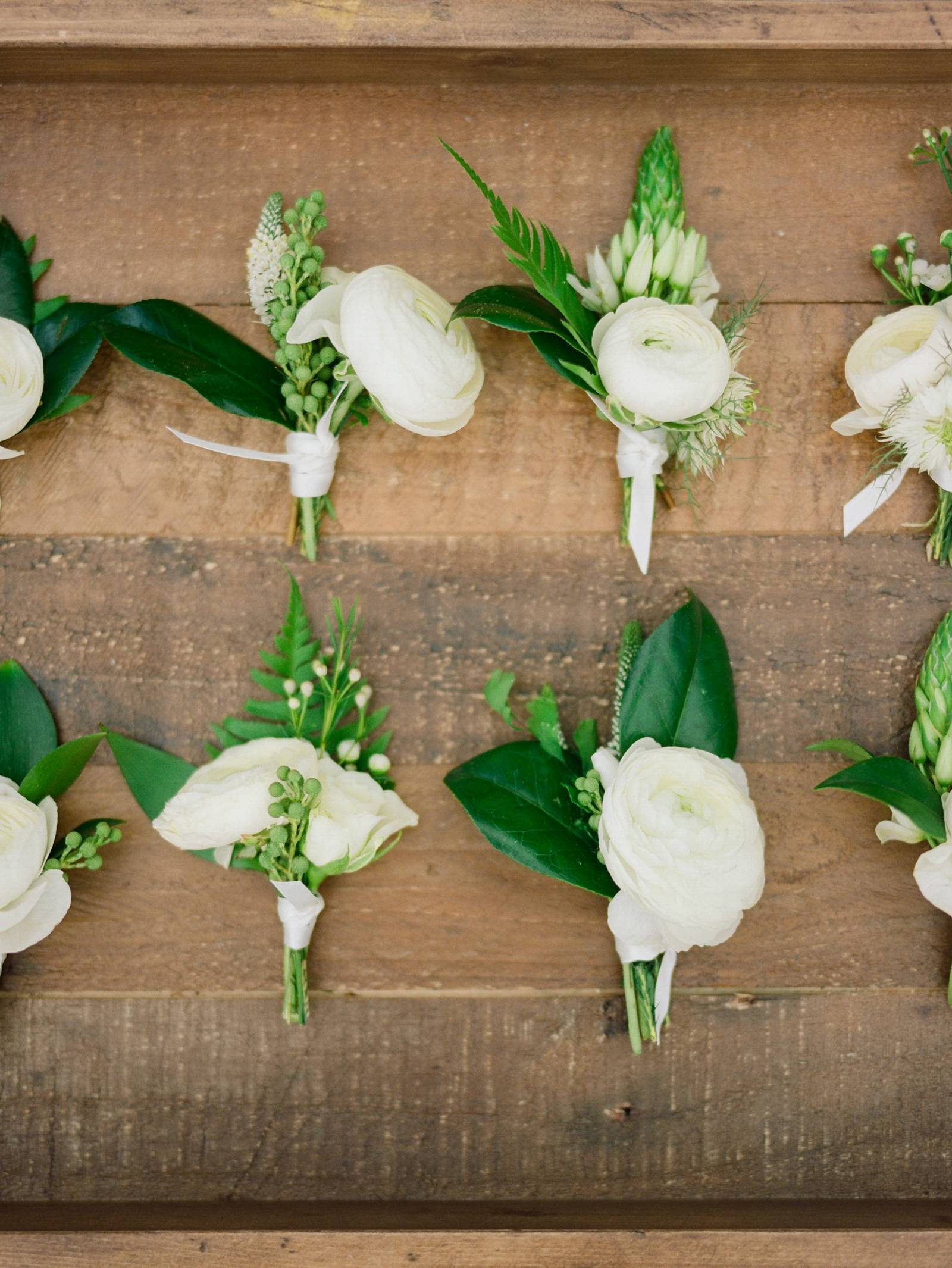 "Fast forward to the day. Our incredible day. Here's all that needs to be said about the day: It was perfect.
To be quite honest, it wouldn't have mattered to either of us to have had the ceremony in an alley next to a dumpster. We love each other and wanted to be married. That's all. But here we were, surrounded by the most beautiful mountains, engulfed in green, a blue sky overhead, these tiny people in the midst of vast magnificence. Surrounded by our family and friends, who had traveled great distances and braved altitude sickness and Independence Pass to watch us say I DO, we got married. The beauty of the moment matched only by the beauty of our surroundings. A perfect metaphor.
The reception was equally amazing. Greens and pinks and everyone smiling and dancing and laughing and drinking. During the Mother of the Groom's (ahem) lengthy toast, a guest passed out. Luckily a doctor WAS in the house. The Mother of the Bride read a poem she had written in Spanish that had everyone sobbing. Even the people who don't speak Spanish. People took pictures next to a beautiful living wall topped by an insane, bright pink neon sign. The food was legitimately great. Which is saying something because the caterers had to build a kitchen in the woods. And before we knew it, the band was saying their goodbyes and the night was over. Until a raucous cry of ONE MORE SONG rose up like a call to arms. The band played "Don't Stop Believing" and everyone went berserk. We got on stage and danced and sang with the band and we will NEVER forget that moment. When we're in our 90s, holding hands on a park bench and can barely remember what day of the week it is, we'll remember that moment and know, even if just for a moment, everything was perfect."