Inspired by the charming allure of an secret garden, this nostalgic editorial captured by Tuscany wedding photographers LES ANAGNOU transports us to an enchanting scene at the captivating CASA E CAMPO villa in the outskirts of Athens. Created by WHITE RIBBON BOUTIQUE EVENTS the shoot paired romance with sentimentality by creating a secret garden with lush florals within the rustic setting of the property. A colour palette of soft shades came to life punctuated with just a hint of bright colours and some subtle modern details that complemented the refined organic aesthetic.
Combining natural stoneware, two toned flatware and textured linens, the tablescape was designed in a soft palette that surrounded the wild florals. Designed and beautifully assembled by JIM LABRACO, the florals aimed to evoke a sense of movement and informality of a family-style celebration, yet maintain a romantic feel, which allowed the table silhouette to prevail.
Delicate details were styled amidst the botanical–inspired invitation suite created by ATELIER INVITATIONS. A simple yet impactful backdrop was created that resembled a lush entrance to the enchanted garden. To mirror the natural elements of the shoot, the gorgeous bride wore a fairytale tulle gown by COSTARELLOS with delicate hand-sewn flowers, and soft tulle that had effortless movement. The look was complemented by a custom hairpiece created by SIBO DESIGNS with fine branches of tiny flower buds adorning the hair of our bride, that tied-in perfectly to our enchanted garden theme.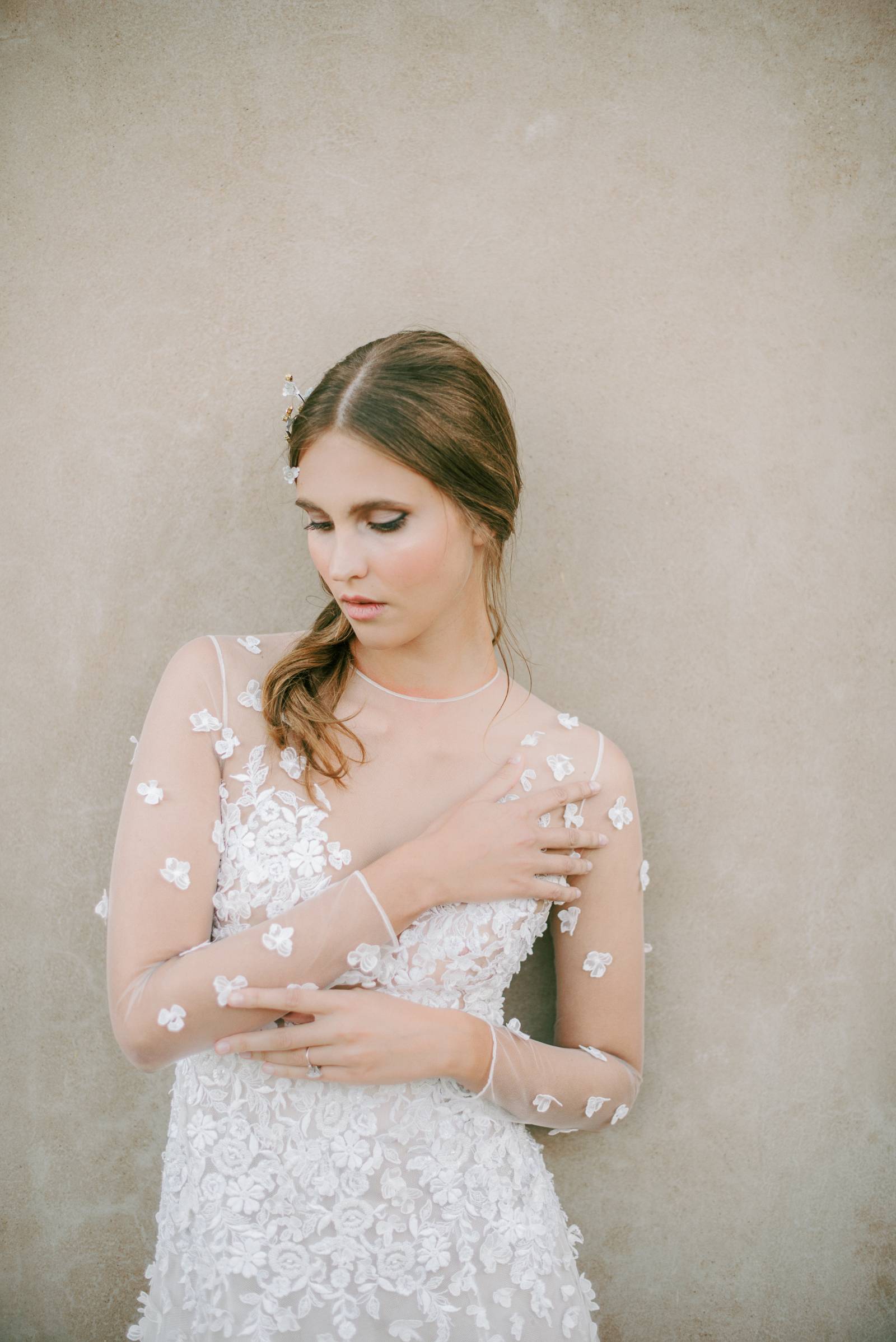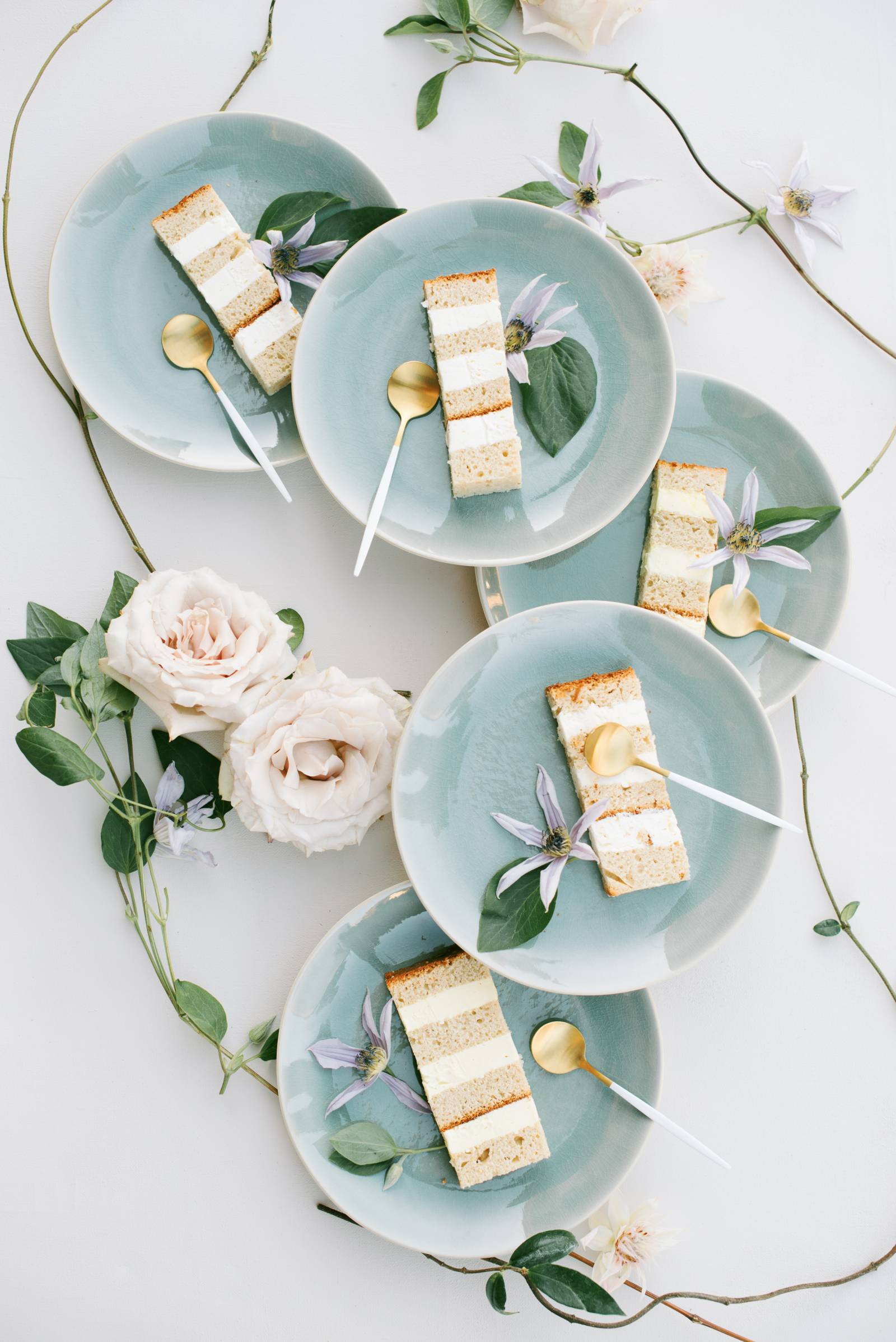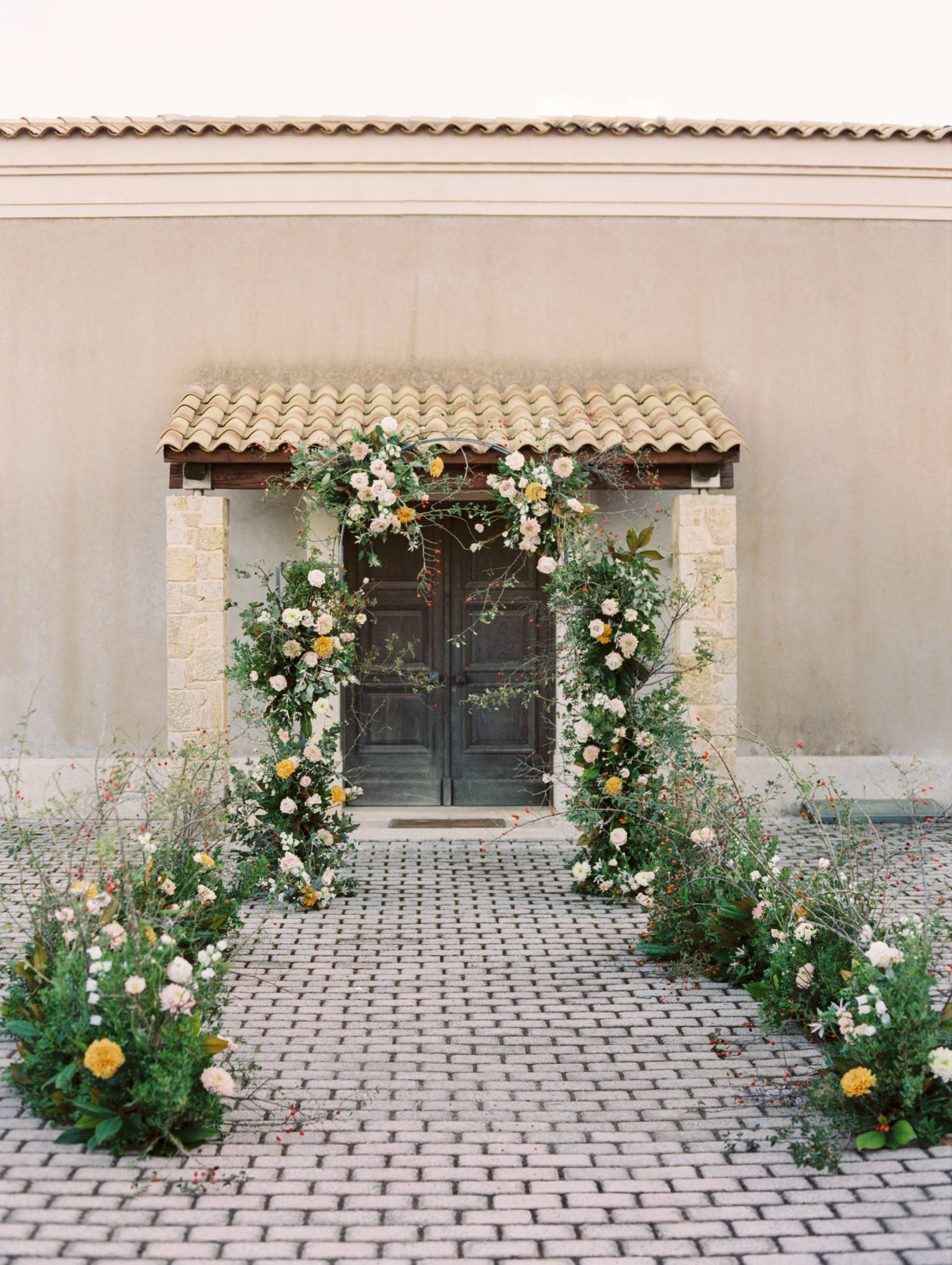 A huge thank you to Tuscany wedding photographers LES ANAGNOU for sharing this stunning wedding inspiration with us. Paul and Yiota are a husband and wife photographer duo who live just outside Athens, Greece with their two children and lovely beagle. They share a love for travel, fine art photography and summer dives in the Greek islands. This duo is all about capturing wedding prettiness and producing images that you will look and say WOW. Film is their favourite medium as they believe that there is no better way to capture emotions and all that is happening on a special occasion in a more genuine way. True believers of open communication and a desire to capture your dreams, they are honoured to be part of your celebrations. Published in some of the industry's most popular blogs like Martha Stewart Weddings and Italian Vogue, they are bound to create timeless and luminous images of your most unique moments. You can see more of their work in this Magical Ethereal Sunrise wedding inspiration on the Greek Islands.