This shoot by MYLYN WOOD PHOTOGRAPHY might just be the most precious shoot I've ever featured! I mean really, isn't this what most of us aspire to? 63 years with your favourite person? Yep you read that right - 63 incredible years together. This adorable couple are Mylyn's grandparents and as it's such a personal story for her I'm going to hand you over so she can explain it more...
"Through WWII, family heartache, relocation to the States, grandchildren, karaoke parties, teaching us how to garden, and even visiting the Grand Canyon they've stood by each other. They were both from poor families when they married and many urged them to wait until they could save for a proper wedding. They did it anyway. They had found each other and did not want to wait--so they didn't. Because they were so poor they had a very small wedding, only 25 in attendance and no photographs to document it.
Upon hearing that I was going to town to visit (my youngest son is named after my Grandfather and they had not yet met) they asked how much it would cost for me to take their wedding photos. I beamed and said, "Nothing. You can pay me absolutely nothing." My grandmother wept over the phone.The next two weeks I went like a wedding planner. Between my mother, grandmother and I we excitedly sent emails back and forth with dress ideas, flowers, colors, etc. All these years later and she finally got to buy an actual wedding dress. They were elated."
Read on for more...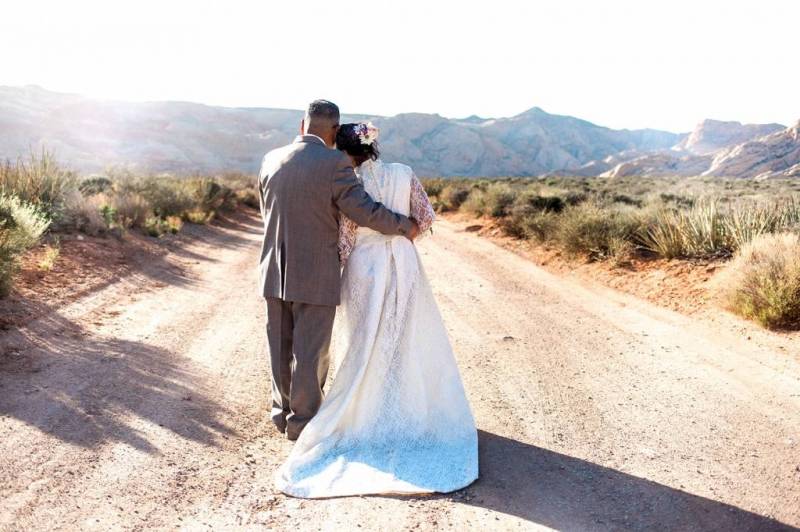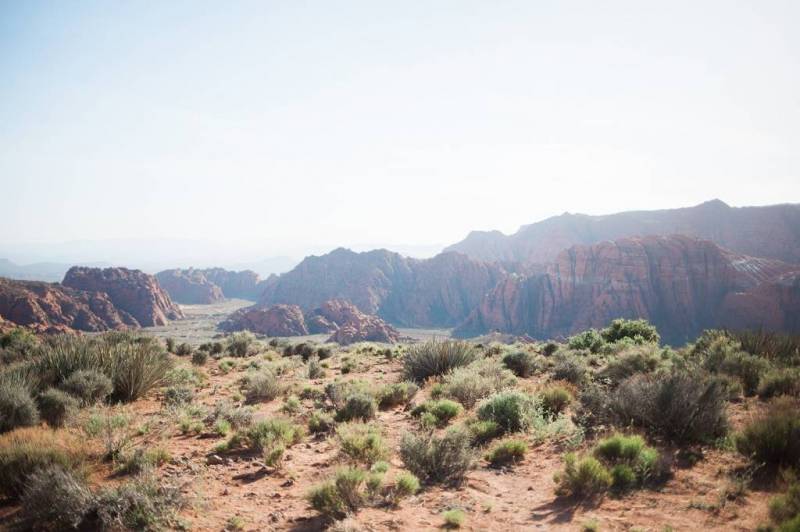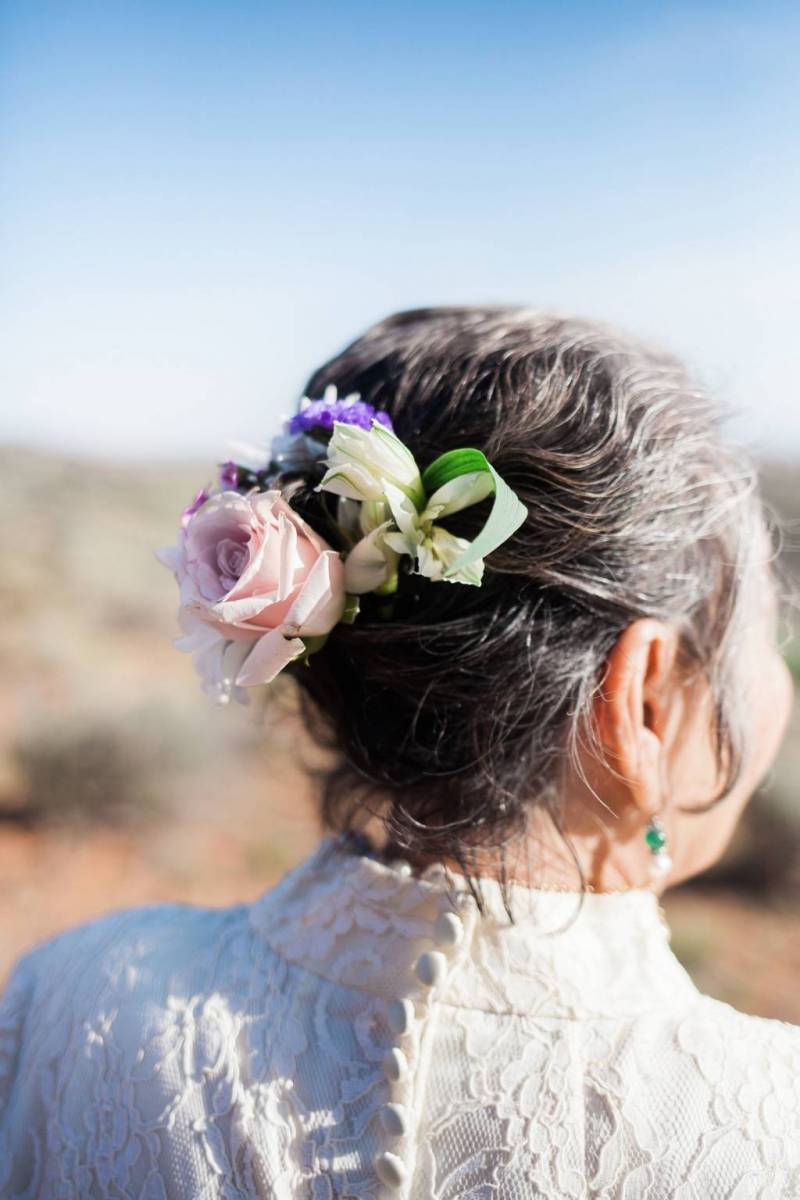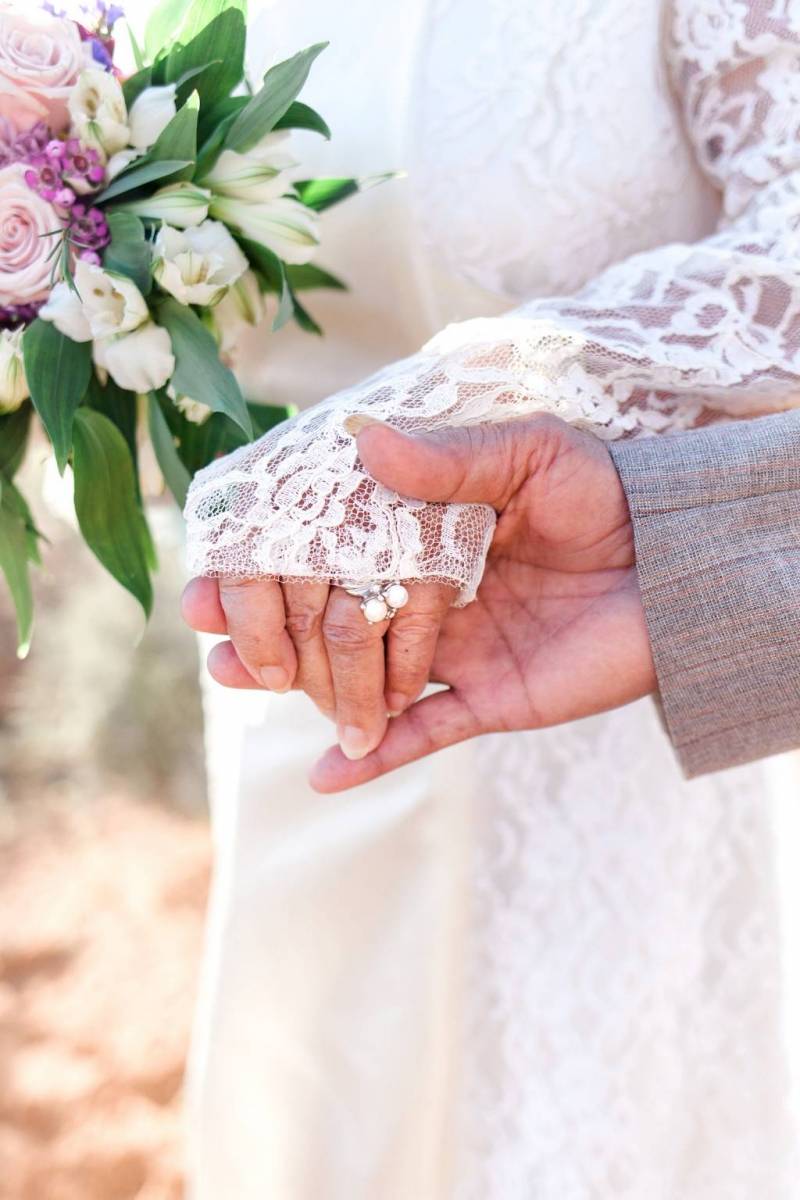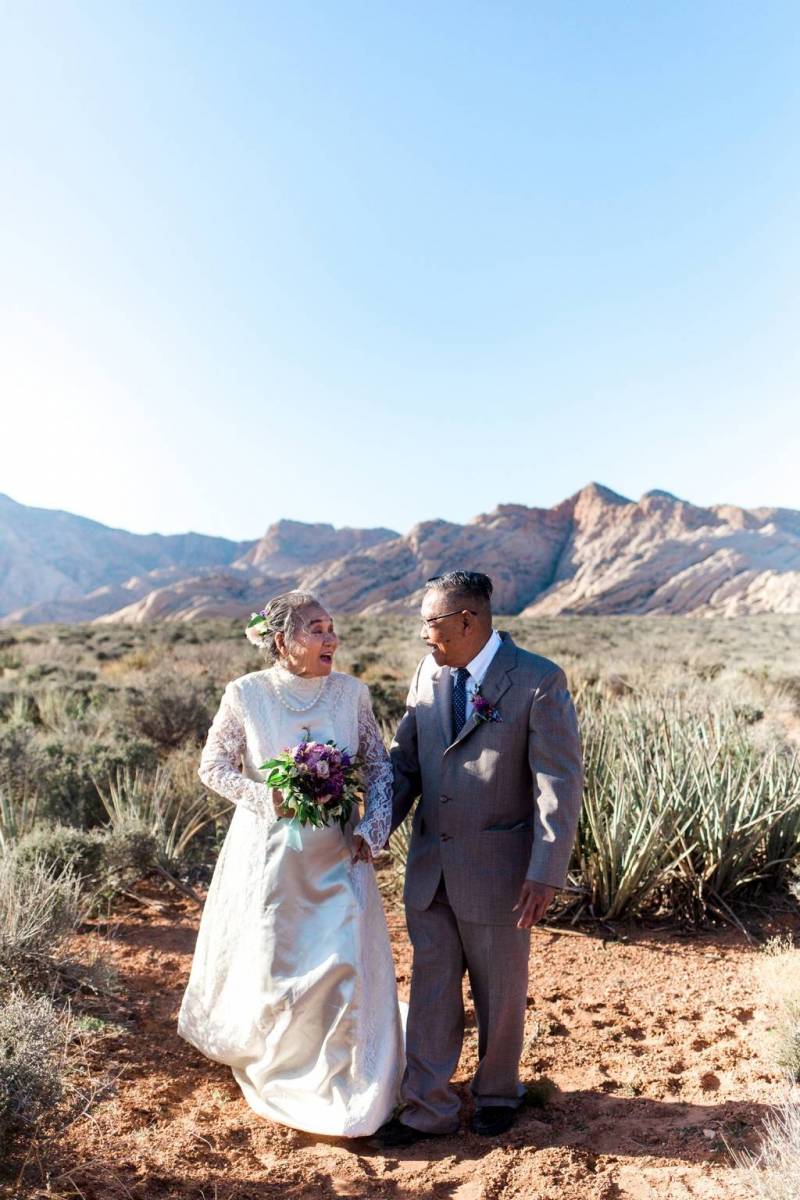 "Upon my arrival I gathered up some flowers for an arrangement while listening to her talk about her wedding day. As I was doing her hair and makeup she laughed at how she had never done anything like this before. Moments later my grandfather came down the stairs, steadfast and proper in a sharp grey suit. He shyly smiled as we complimented him.
During the shoot there were beautiful moments of quiet reflection, laughter and sentiment. They mentioned they never had a first dance so I suggested we do so now! They giggled at the thought but immediately started to dance as I sung my grandfather's favorite song, "Matud Nila," (a Filipino love ballad) acapella in the mountains.
The whole experience was so moving and special that it's almost impossible to look at their photos without sweeping emotions. They were beyond thrilled when my film scans returned and they were able to see their photos for the first time. They giggled, they smiled, even my grandfather got teary eyed.
I'll never, for the rest of my life, forget these moments I was able to not just spend together with them but connect with them, share their life with them and give them something they always desired. 63 years is a long time to love someone and I dream of the day I live up to their legacy."