Beth & Miguel both knew throughout their time dating and over their engagement that they wanted to have a non-traditional wedding. "The thought of eloping was something we had considered a lot but we had so many people we still wanted to be there with us. We found the middle ground of that idea and decided on a destination wedding in the Seattle area. We chose Rattlesnake Lake because it provided everything we loved! A lake, mountains, and pine trees. We wanted to have everyone stay with us a couple of days prior to the wedding and we happened to find the perfect cabin near the lake. Several of our friends and family members had never seen mountains and being able to provide a place for them to stay that had mountains all around was so special." AMANDA SUTTON PHOTOGRAPHY was on hand to capture these beautiful photos of their day.
"We chose an earthy colour palate in order to fit in well with our surroundings and to really feel apart of the beautiful landscape. I would say the style of our wedding had a little bit of a Boho/Americana feel/Vintage/Organic style to it. Those were all words we used at one time or another during the planning process. We wanted it to feel pure and raw."
HOW DID YOU MEET? We had met several years ago when I came to visit some friends in Springfield, Missouri where I went to college. Miguel was a barista at a local coffee shop at the time and made me a latte (how romantic!). I was living in Seattle at the time of my visit to Missouri and loved living there. I wasn't planning on ever moving back to Missouri, but the following summer I switched gears and decided to make the move back. The day after I returned to Missouri, I ran into Miguel at my friends loft because my roommate and his roommate were engaged. I had no idea I would ever run into him again and didn't think much of us becoming friends. Little did we know, we would start to be around each other a lot because of the situation with our friends. Over the first month of being back I quickly started developing feelings for him and the same went for him towards me. We both knew early on that marriage was something we wanted and 17 months later we were married!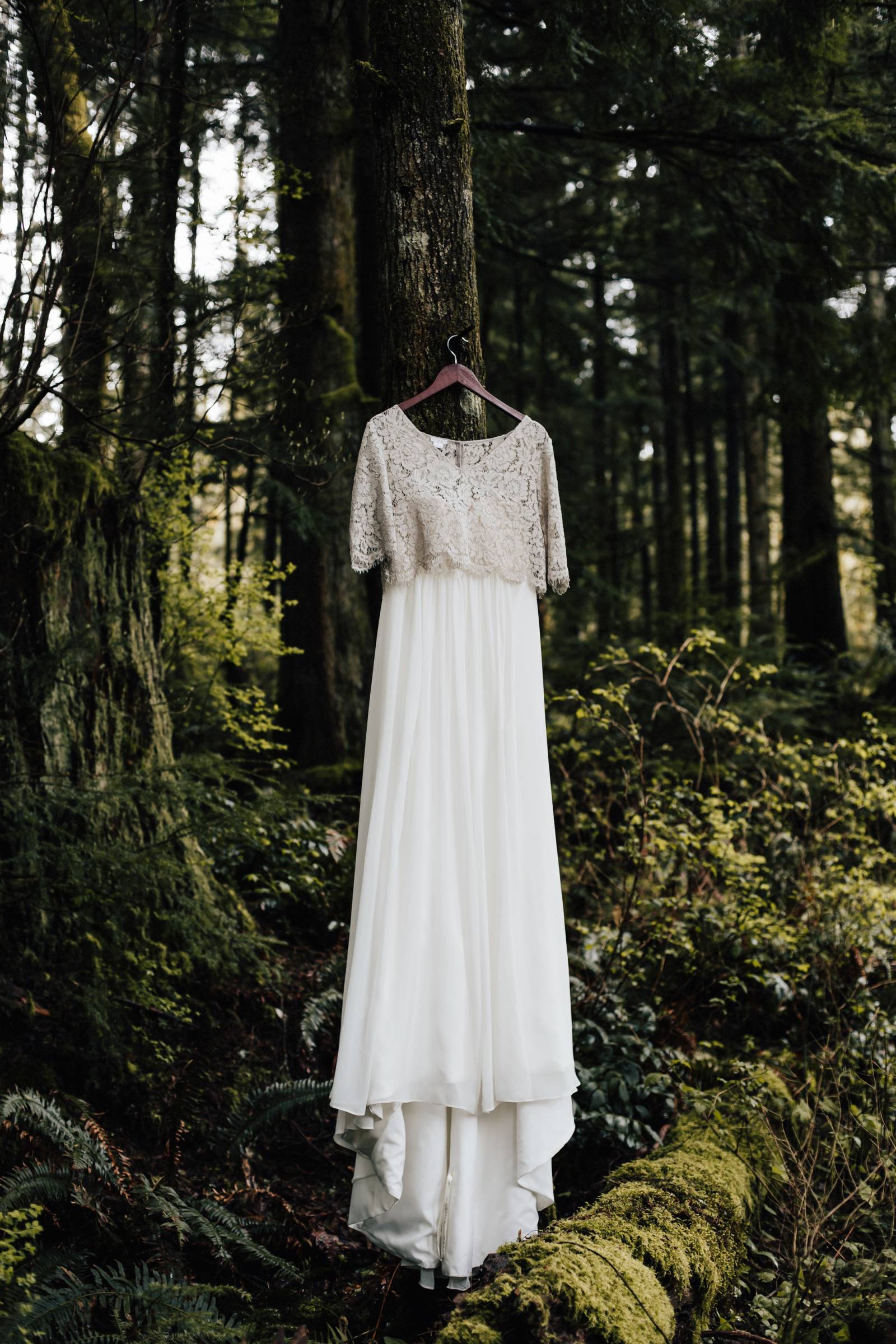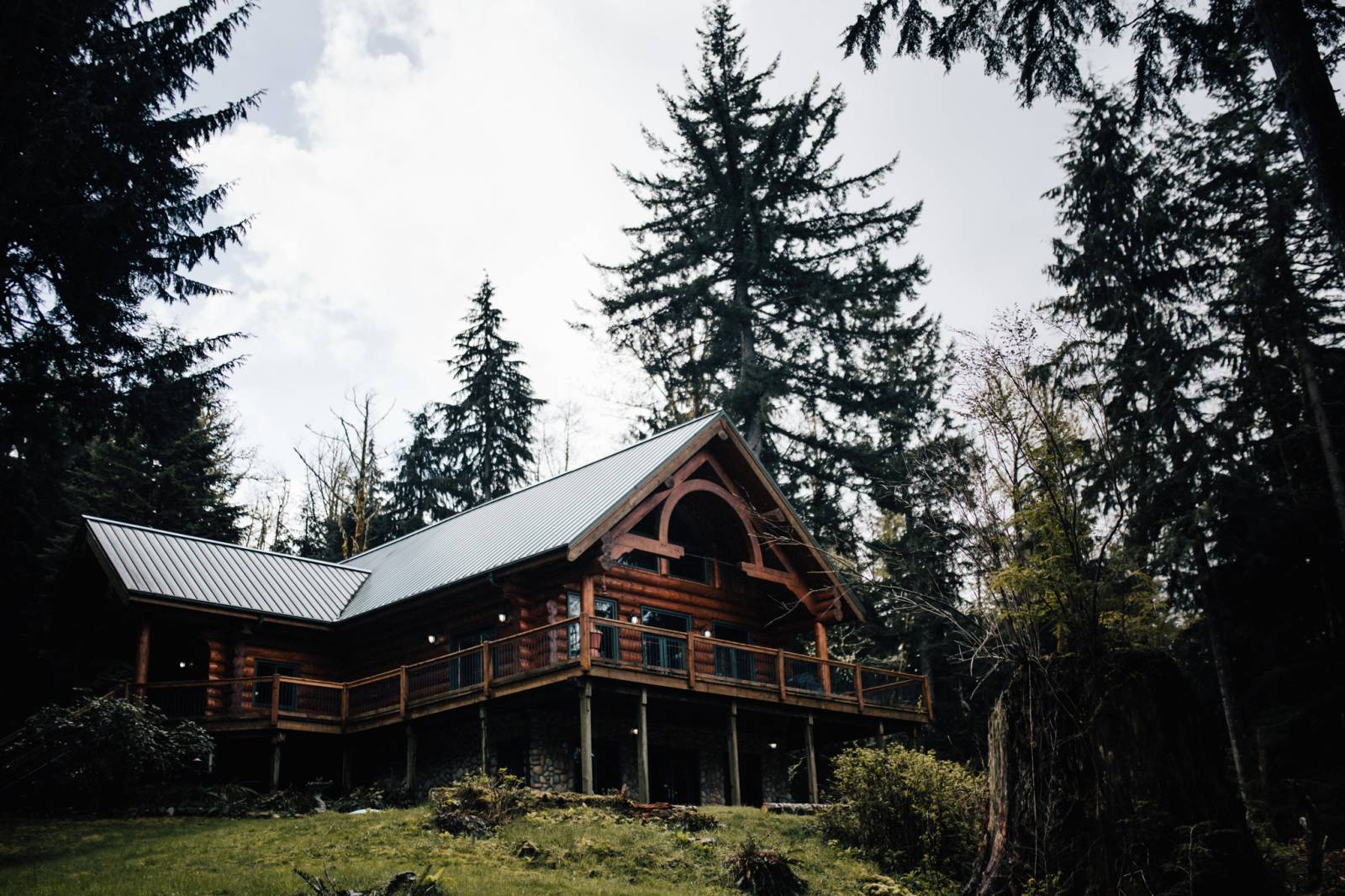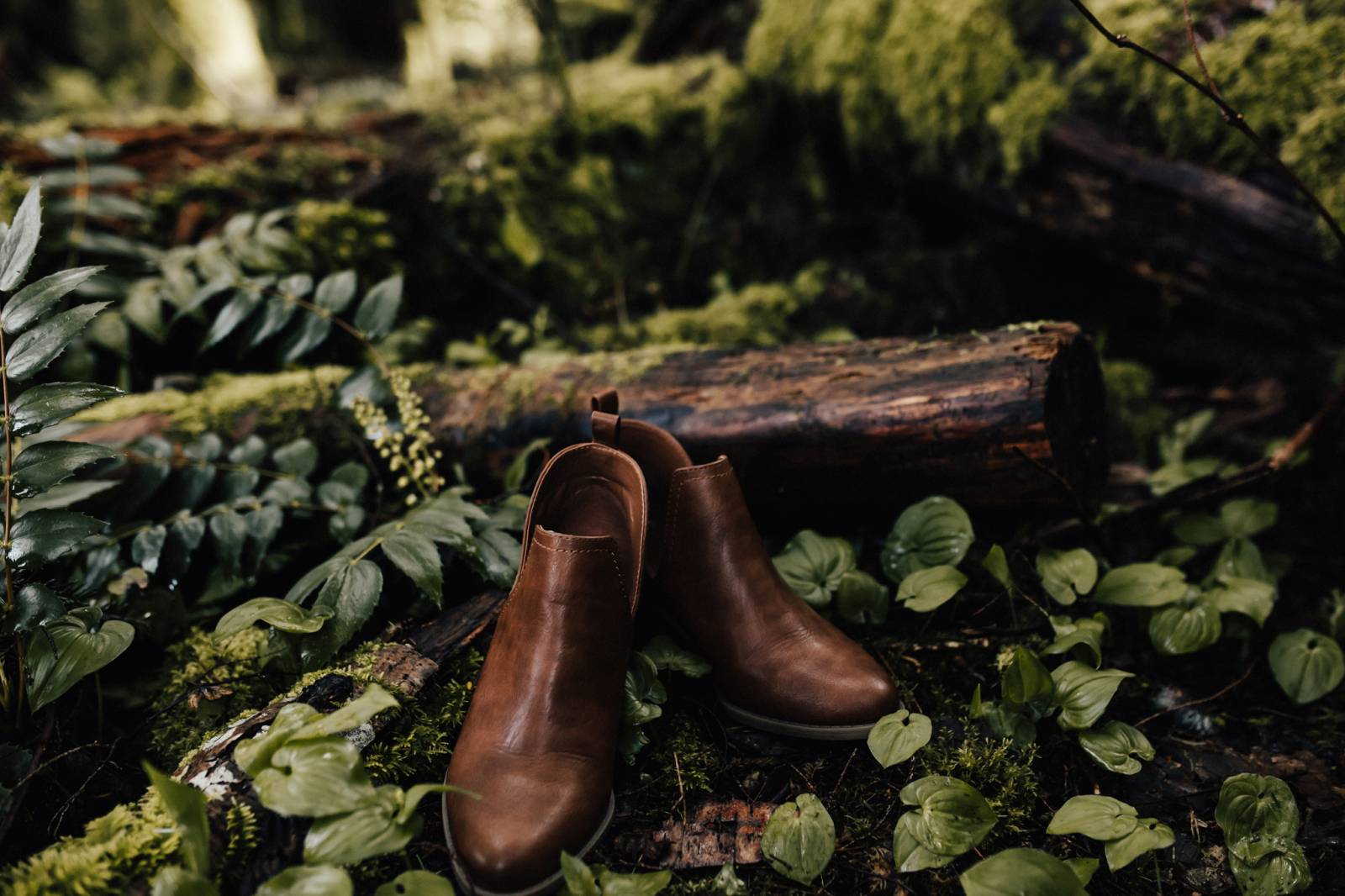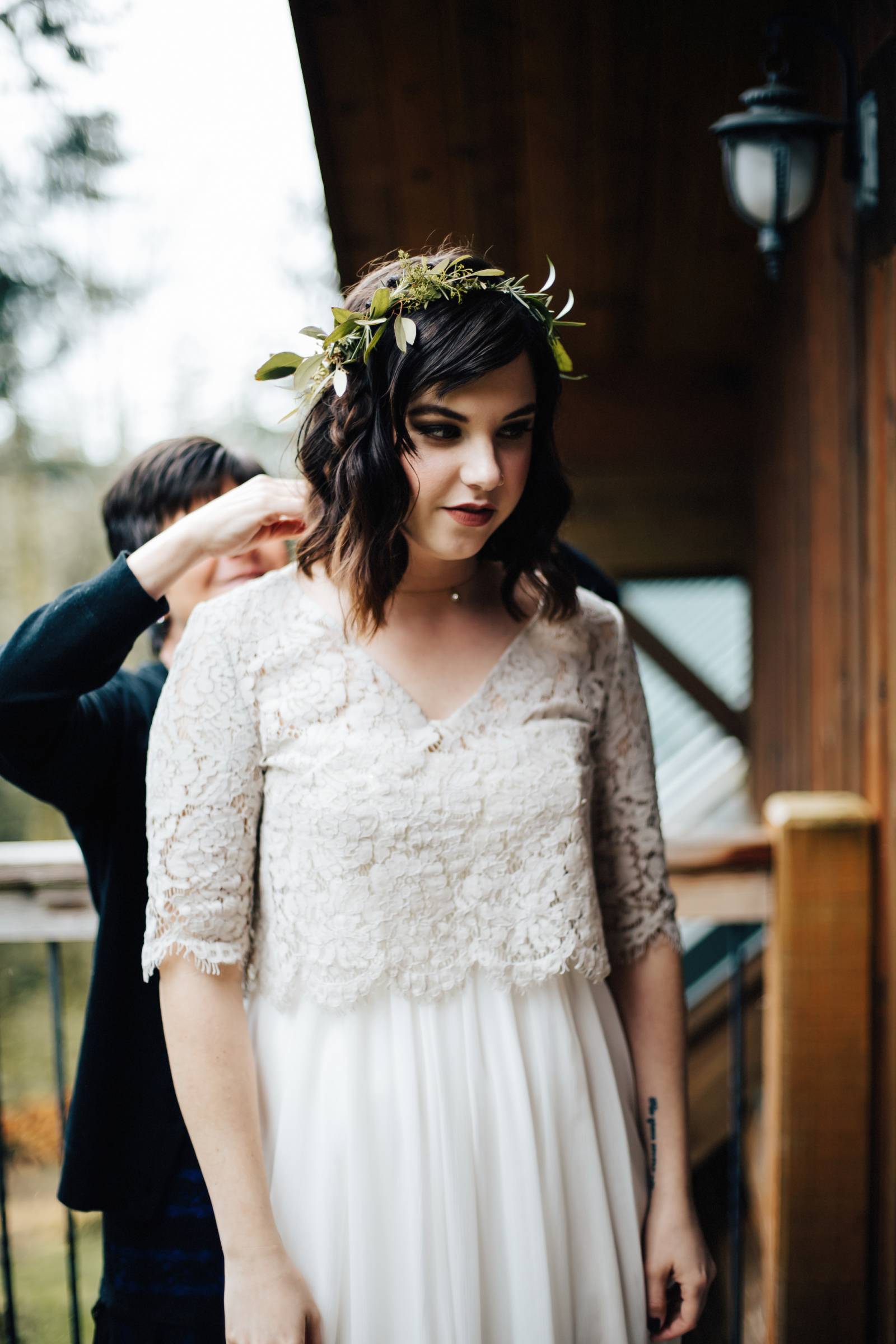 TELL US ABOUT YOUR PROPOSAL: The proposal was a complete surprise to me! We had been talking about an engagement happening soon but I wasn't expecting it to happen when it did. He held on secretly to the ring for months just waiting for the right time. The day of the proposal, Miguel had told me that one of our friends needed to take some headshots of him for a clothing company. This is a normal request from our friend since he is a photographer, so I thought nothing of it. We went to a local lake and the spot we settled on to take his photos had a beautiful view of the lake. Our friend suggested we take a few photos of Miguel and I before he started his portraits which is another normal thing that happens when you have friends that are photographers. He started taking our photos and all of the sudden Miguel started getting nervous and then grabbed my hand. I could feel the ring in his hand while he was talking to me and I immediately got butterflies in my stomach and started laughing and crying all at once. That moment gave me some of the greatest feelings I have ever had! He got down on one knee and asked me to be his wife. Pushing through the laughter and tears, I said, "YES"!
TELL US ABOUT FINDING YOUR WEDDING DRESS: Finding my dress was much easier than I thought. I wanted something really simple with a vintage flare to it. My ideal dress was a strapless one so I could wear a sweater or some kind of lace covering with it. I went into David's Bridal on a whim just looking to see what they might have and by no means was I thinking I would find something. Low and behold, I spotted a dress and immediately knew I loved it without even trying it on! I had imagined going to try on dresses with friends and family but I just couldn't pass on that dress and got over the fact that no one was there with me to try it on. Saying "No" to it wasn't an option, so I bought it!
DESCRIBE YOUR WEDDING FLOWERS: The flowers were the first thing I planned. As a wedding photographer myself, flowers are everything to me and I wanted that to be something that really stood out during our wedding. I gave my florist a few ideas of how I wanted a lot of greenery with unique flowers thrown in there as well. I didn't want vibrant colours in the flowers but colours that were soft, subtle and romantic. Having a big bouquet was also a must and the moment I saw my bouquet I thought, "Perfection"!
FAVOURITE DETAIL OF THE DAY: Picking out a favourite detail is hard when we loved everything! I think having everyone together the morning of the wedding was something we really cherished. We all made breakfast and got ready together and it provided some very precious memories for us.


WHAT ADVICE WOULD YOU GIVE OUT TO A COUPLE PLANNING THEIR WEDDING? First, take a deep breath, you've got this! Plan your wedding the way you both want. It's easy to get so caught up in everyone's opinions about how they think you should do things and it can be really stressful to accommodate all of the ideas. Don't be afraid to do things differently in order to showcase your personalities too. If simple is something you want, don't feel pressure to create a wedding only to impress your quests, you might not enjoy your day as much. Picking words that will describe your wedding day well is something that I did right away. This will help you narrow down items, details, and the look you want. Keep yourself in check by reminding yourself how beautiful marriage is and can be and why you're marrying your person. Those reminders keep you both going and will get you even more excited about your wedding!
MOST MEMORABLE MOMENT? Our first look for us was so special. Walking slowly down the path to meet him and to know that in a matter of hours we would be married created an atmosphere and feelings that I have never felt before. We both were so excited and I remember when we went to hug each other right after I walked up to him, we were both shaking so much with excitement! I could relive that moment over and over.


ANY OTHER DETAILS THAT HELP TELL THE STORY OF YOUR DAY? The Pacific Northwest is one of our favourite places to visit and we wanted the details to reflect that as much as possible. Picking out earthy tones and textures was a must for us. We didn't go overboard on the details, because the area we got married in was stunning enough.
Throughout the day, people were telling me that everything we chose to do was, "Just so us", which I took as the greatest compliment.
IS THERE ANYTHING YOU WOULD CHANGE OR DO DIFFERENTLY? There isn't one thing we would have changed. I remember getting in the car after the ceremony and looking at him and I said, "That was my dream wedding and it was ours!" He then said, "I wouldn't have changed a thing." I completely agreed with that. I would plan it and do it over and over again if I could.